The following list is taken from an ongoing series in which Caleb Westphal—who hasn't missed a Friday fish fry since 2013—seeks out the best fish fry in Milwaukee and beyond. These entries represent his "recommended" and "honorable mention" picks. As the series is ongoing, this list is not meant to be definitive. It will be updated with future "recommended" and "honorable mention" picks.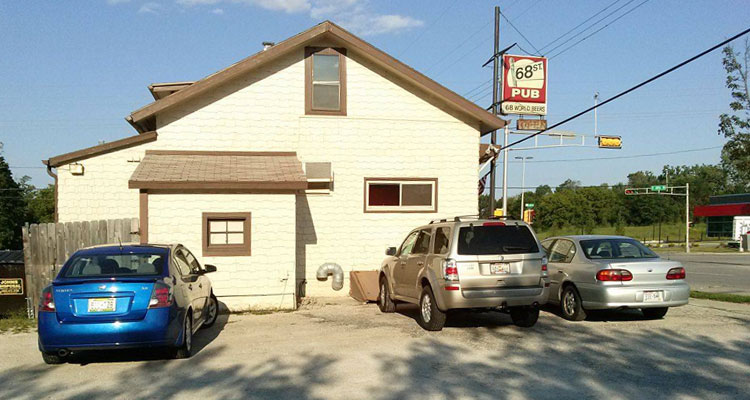 6800 W. Layton Ave.
Milwaukee, WI 53220
414-282-9944
Website
"The 68th Street Pub building is small, and the entrance opens into the bar area. The dinner seating area is to the left, and the nine tables in the room barely fit. Beer signs and pictures adorn the carpeted walls, and somehow room is made for a handful of gambling machines. They don't take debit or credit cards, so you have to pay a three dollar convenience fee to use the ATM, which is inconveniently placed between the two bathrooms. I had to move while I was getting my money out so that someone could get to the bathroom."
Takeaways: Multiple fish fry options, cozy and quaint classic Wisconsin bar atmosphere, gravel parking lot, each component of meal was above average, ATM fees, ATM that is totally in the way, like can't you get rid of one of those casino games and put it in its place?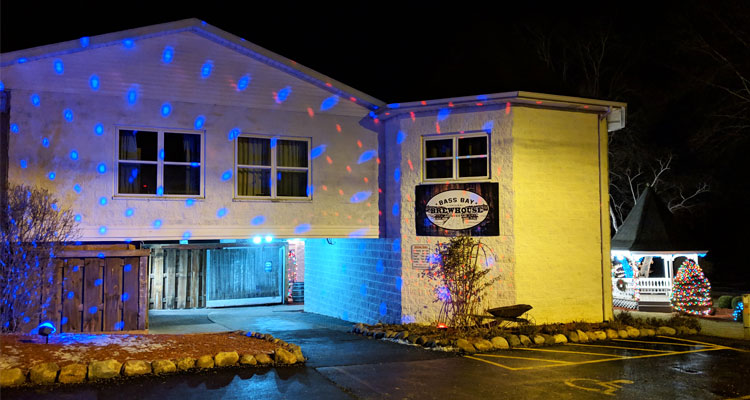 S79W15851 Aud Mar Dr.
Muskego, WI 53150
414-377-9449
Website
"After the meal, there was one thing yet to be done. I walked out the doors and headed straight for the lake. Sure, going to a lakefront restaurant is probably best done on a bright summer day, not on a cold, dark night in January, but I was going to try to enjoy the surroundings anyway. I looked out over the frozen expanse and saw nothingness, except for the lights emanating from a few houses across the bay. But then I turned around and saw the most immaculate looking building, glowing in its full beauty, which no amount of cold or darkness could overtake. And did I mention the place serves a Friday night fish fry?"
Takeaways: Clam chowder is an appetizer, and no other appetizers are needed; the fish had a pretty mild flavor, but was of high quality all around; solid pancakes and rye bread, standard coleslaw; versatile ambiance; impressive building; always drive down dead end streets.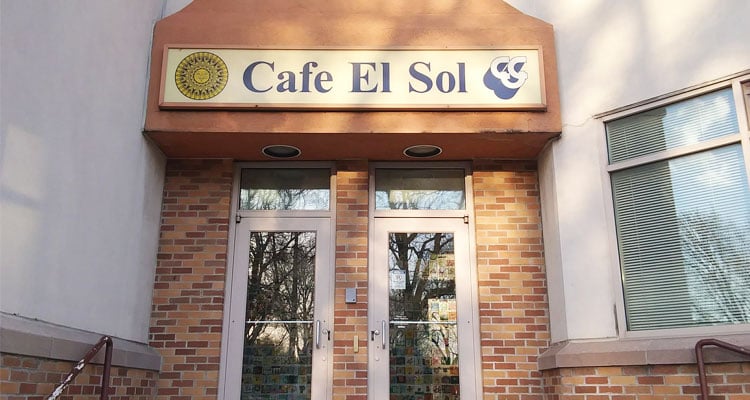 1028 S. 9th St.
Milwaukee, WI 53204
414-384-3100
Website
"As I finished my third plate of food, I sat back and took in some of the live music. It's not out of the ordinary to hear accordion playing and polka music at many Milwaukee fish frys, but at Café el Sol one hears Latin music with Spanish vocals. How great it is to know that people are enjoying fried fish and music of different flavors and varieties throughout the city. Here's looking at you, Milwaukee."
Takeaways: Fish fry buffet!; a darn good margarita; a little heat in the coleslaw; the tartar and fish seemed meant for each other; served from 5-8:30 p.m. with live Latin music beginning at 6:30 p.m.; you aren't in the wrong place, the restaurant is in the basement; no need to wait until Cinco de Mayo, this fish fry is worth checking out any time of the year.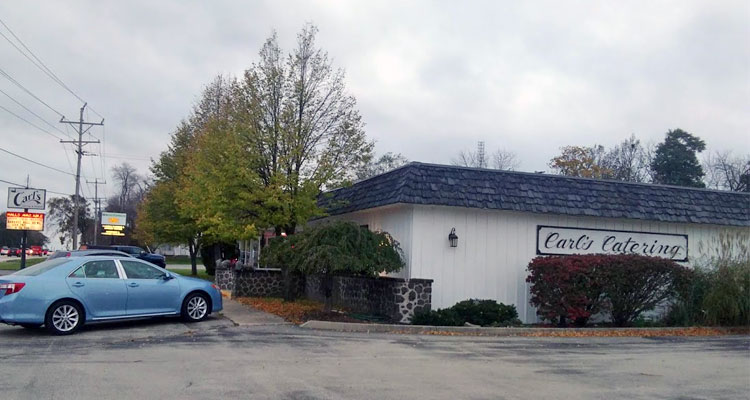 5110 W. Loomis Rd.
Greendale, WI 53129
414-421-6550
Website
"I didn't know exactly what to expect when arriving at Carl's, as they hadn't made a post on their Facebook page in over two and a half years, and I wasn't even sure if their website was up to date. As I got out of my car, a restless wind blew the smell of fried fish across their expansive parking lot. 'Off to a good start,' I thought."
Takeaways: They serve Friday fish frys from October thru May from 4-7:30 pm; they have large tables; solid chowder, and it's only two dollars; AYCE does not include extra sides; decent beer battered cod, tartar, and pancakes; I got a piece of fish shaped like Wisconsin; friendly staff and good service; if you don't feel like cooking for Thanksgiving you can pick up a meal here; I received a stamp card that says I can get one free fish fry valued at $8.95 if I eat 10 fish frys, but their cheapest fish fry besides the child's one is $9.95, so I think they are trying to trick me.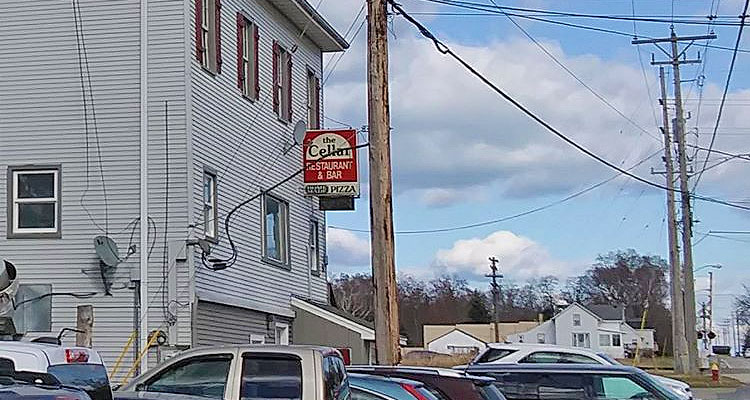 812 W. Oakwood Rd.
Oak Creek, WI 53154
414-762-9844
Website
"As of late I've realized I'm usually a bigger fan of breaded fish than beer battered, but The Cellar has some excellent beer battered fish, of which I was given three loins of. Just as the coleslaw was reminiscent of an earlier time for my friend, the fish reminded me of some homemade fish I had as a child. The batter wasn't too thin or too thick, or too soft or too crunchy, and had a great flavor on its own, even without the tartar."
Takeaways: Homemade slaw and fish that elicits memories and tastes great; solid potato pancakes; chowderberg; a building that dates to the time of the Civil War; the place is known for its pizzas, and they are probably good on days of the week that don't start with an "F," while it's no Clifford's, Pat's, or Randy's, and there is no all-you-can-eat option, I still think I'll recommend it.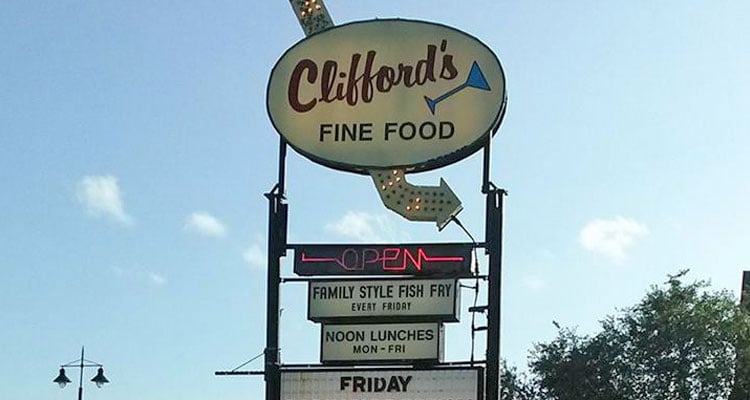 10418 W. Forest Home Ave.
Hales Corners, WI 53130
414-425-6226
Website
"This won't be the last time I eat Clifford's fish. Some places have fish frys on Wednesdays and Fridays, and some places only expand to this during Lent. Clifford's serves fish frys seven days a week. No matter where you are or when it is, you can always have a smile on your face, knowing that someone might be eating fish at Clifford's right now. What a wonderful world."
Takeaways: Building has two parts, so it's like two fish fry restaurants in one; charming and nostalgic supper club vibes; great service; consistently delicious stream of all-you-can-eat-fish with a well-paired tartar; you can go here every day of the week for fish and you probably won't get sick of it. It has the perfect blend of ambiance and food. This one is pure Wisconsin.
11231 W. Forest Home Ave.
Franklin, WI 53132
414-529-4700
Website
"Now, I am no expert on bowling alleys, or even bowling alley fish frys, but this may have been the best bowling alley fish fry I've ever had. Whereas you might assume a fish fry at such a place would consist of pre-breaded fish and potato pancakes that go straight from a freezer into a deep fryer, this is not the case at Country Lanes. Almost everything is handcrafted, and is at least as good, if not better than what is served at most sit down restaurants."
Takeaways: Almost everything is handmade; above average, hand breaded cod; there were sunflower seeds in the coleslaw; scrumptious, soft rye bread; reasonably priced fish fry for the quality; Old Fashioneds in pint glasses are weird; for a few minutes I thought I had eaten my last meal, but at least it was a fish fry.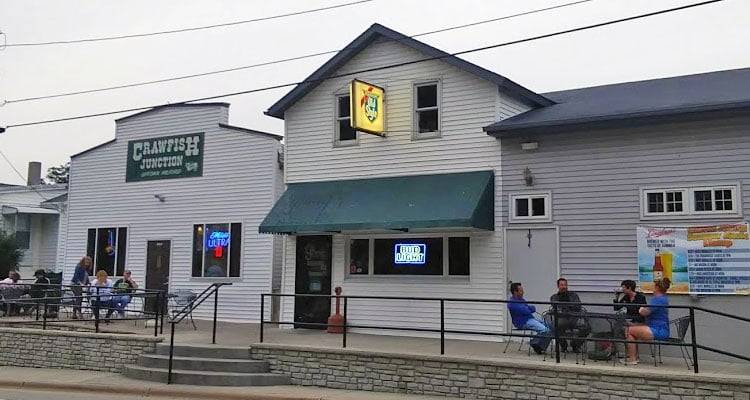 W6376 County Road A
Johnson Creek, WI 53038
920-648-3550
Website
"If you find yourself on I-94 somewhere between Milwaukee and Madison on a Friday, it's worth it to weave through a few small towns on back country roads until you come upon Milford and Crawfish Junction. The restaurant's website claims Milford is a 'booming metropolis.' That may be complete balderdash, but who needs a metropolis when you have perch and bluegill combo fish frys?"
Takeaways: A decent amount of fish options and you can make it a combo dinner; the hand breaded fish was pretty awesome, but the rest of the meal was pretty standard; fittingly, you can get crawfish; after 2 p.m. on Fridays there is a different, pared-down menu that focuses on fish, because they know how important fish is; the mailing address of the place is Johnson Creek—poor Milford, it has trouble even making it on an envelope.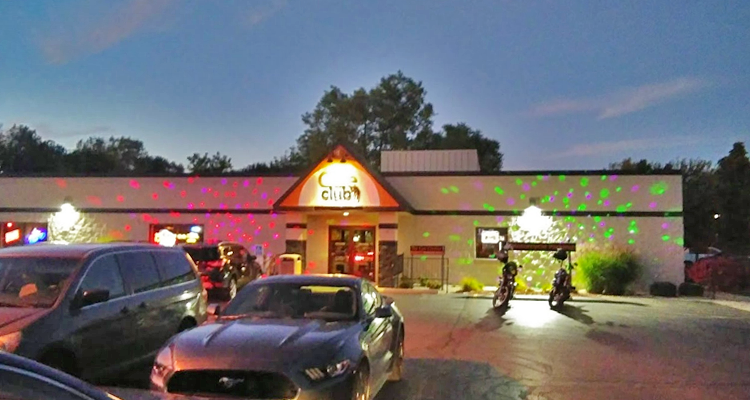 2454 N. Grandview Blvd.
Waukesha, WI 53188
262-522-3615
Website
"As we walked in, my eyes shot straight to the pool tables. Surprisingly, they were largely empty; almost everyone was either seated at tables in the dining area or at the bar—presumably eating fish frys. I did notice some of the pool tables had chairs and tall two-top tables by them, which raised my hopes that my plan for the evening would be possible. I eagerly asked the hostess if we could eat by the pool tables, and she said yes, but that we would have to order our food at the bar in order to do so. She also told us that pool was free for anyone who was waiting for a table to eat at. I again enunciated that we weren't planning on waiting for a table and that we just wanted to eat by the pool tables."
Takeaways: Excellent fish and tartar sauce—the breading was flavorful, the morsels were of high quality, and the tartar was sweet and tangy; pretty solid waffle fries, but I did not get a mountain of them; relatively standard coleslaw and rye bread; well-made Old Fashioned; you can play a game of pool (or darts, bocce ball, cornhole, ping pong, foosball, or shuffleboard) while you are eating your fish fry.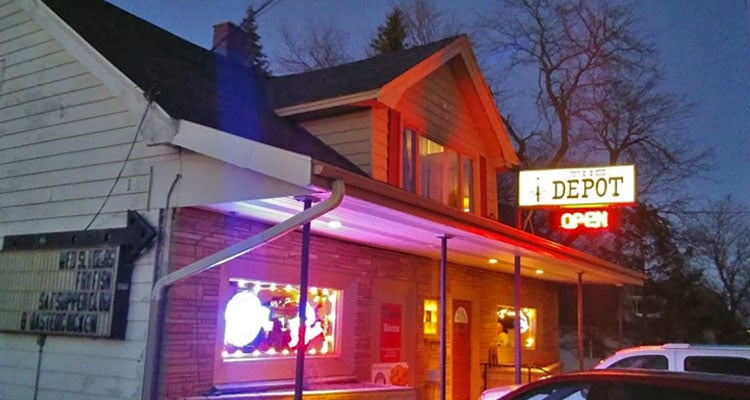 11402 County Road G
Caledonia, WI 53108
262-835-2272
Website
"The breading on the fish was outstanding, mainly on account of its perfectly balanced texture. Being that the fish had been fried for just the right amount of time helped make the breading stand out as well. It was quite mild in flavor, however, which sometimes can feel bland, but that was not the case here. When it came to the fish itself, the cod consisted of thick and flaky white morsels, while the flavor of the perch was pretty mellow."
Takeaways: A tavern next to some train tracks; the place is pretty small, but not quite small enough to imagine that you are eating in a boxcar that fell off the train tracks; the wait was longer than expected but the place was packed; hypnotizing rye; extra creamy slaw; commendable fries as long as you don't spill beer on them; combo fish options; the handbreading on the fish was the standout part of the meal; high quality cod and mellow perch; the ghosts of the old pickle factory are putting extra pickles in the tartar; they have homemade pies and ice cream drinks and other desserts; they are cash only and their "vintage" ATM has the smallest screen imaginable and says it is "dialing" when you plug in your information and it doesn't like to give out receipts.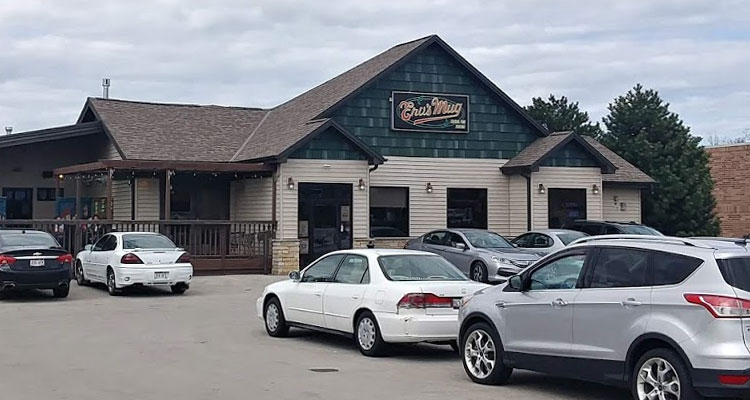 130 W. Ryan Rd.
Oak Creek, WI 53154
414-762-5010
Website
"From the moment you open the door to Erv's Mug, you find beer signs, tap handles, and other beer-related memorabilia on the ceiling and walls. In the entryway, there are some signs so close to the front door that they look like they are trying to crawl outside and escape. One would be hard pressed to find a spot where something else could be added to the ceiling or walls in the bar area or in the two dining rooms. But besides being known for their full walls, Erv's Mug is also known for their fish frys."
Takeaways: There are beer-related things hanging everywhere; smooth Old Fashioned; high marks for chowder; chowder or soup comes with meal!; excellent rye bread but could use more than one piece; large cod with a fine batter; lots of beers on tap; Walt Hamburger was along, as were a few other friends. Walt made a point to do and say outlandish things and then would say, "Are you going to put that in your article?" He did point out to me that one of the workers helped someone put their coat on, which illustrated something that was pretty obvious anyway: the workers at Erv's Mug that we came in contact with were exceptionally nice.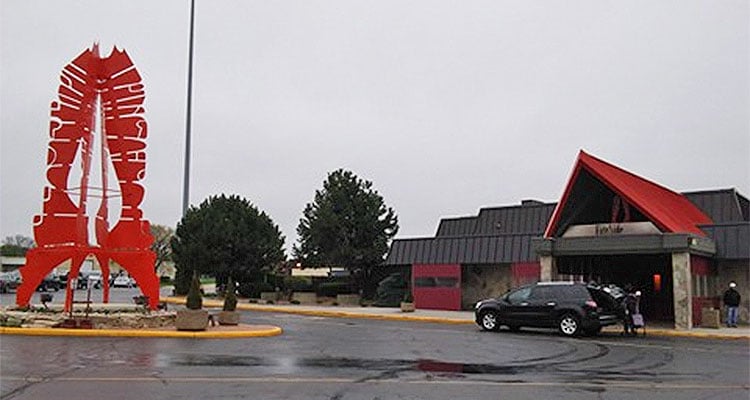 1131 Janesville Ave.
Fort Atkinson, WI 53538
800-477-9505
Website
"After finishing my meal off with a dinner-included coffee, my companions and I began wandering around The Fireside like children at Willy Wonka's Chocolate Factory. We found a room which I will call the Forest Room, as well as a Fire Room, and a few rooms upstairs inside the original pyramid, where miniature, model hot-air balloons hung from the ceiling. Finally, we settled into the sunken-down lounge area and pulled up a seat at the bar. I saw a lady having a cocktail with a colorful fan in it, and asked the bartender to make me whatever she was having. So it was I ended my slightly psychedelic evening with a Mai Tai and a giant colorful fan. Who would have thought that journeying to Fort Atkinson would have been a trip in more ways than one?"
Takeaways: It used to be a cornfield, and it's in a city with less than 13,000 people, but it showcases professional theater productions and people come from miles around; there is a room that looks like an ocean, and one that looks like a forest, and one that looks like a fire, and they are given boring names like "room G"; there were some crazy frequency lights by our table and I couldn't tell if I was tripping or having a stroke—it turns out it was just the lights; Baby Bear's chowder; super crispy pancakes; tastily greasy beer battered cod; cinnamon stick in the Old Fashioneds and multicolored fan in the Mai Tai; unlimited top-notch bread and coleslaw; bread and other fresh baked good available for purchase at bakery; multiple gift shops that I avoided, so you'll just have check them out yourself.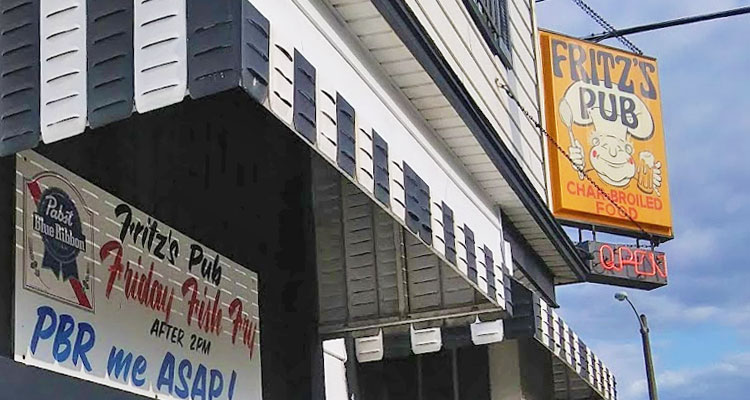 3086 S. 20th St.
Milwaukee, WI 53215
414-643-6995
Website
"Fritz's has some of the best beer battered cod you will find anywhere within the city limits of Milwaukee. The fish is cut before deep frying, so when it is served to you it resembles a butterfly fillet, even though that is not the case. The quality, well-coated fish wasn't overly greasy, but you could still tell there was no way you were eating something that was healthy. This isn't the kind of fish you cut with a fork, this is the kind that you pick up and rip apart with your hands before dipping in tartar."
Takeaways: It's a family-run business, started by Fritz, and now operated by his children—Maria, Stephen, and Joseph; they are closing exactly 40 years to the day after when they opened; the food is homemade, and the flavors are of high quality and distinct; especially high marks for the fish and tartar pairing, as well as for the coleslaw; you may have to wait awhile for a table, or to get your food, but it's worth it; they make comedic posts about this and other things on their Facebook.
1319 E. Henry Clay St.
Whitefish Bay, WI 53217
414-964-3800
Website
"The fish had a light flavorful breading, and the fish itself had a nice, flaky texture. To me, whitefish has a flavor not unlike catfish, which would not be my first choice. I'm more of a perch or cod kind of guy, but considering the circumstances of where I was, I felt I had to do it. It was paired with some great homemade tartar, which I asked about, and was told, 'Well, there is some carrot…and pickle…and the rest is a secret.'"
Takeaways: Hearty chowder; delectable rye breadsticks; coleslaw made with care; solid potato pancakes; friendly service; the price is a few dollars more than many fish fry places, but besides a solid meal you get to dine in a refined, historic setting and get multiple forks; one of their specialties are German pancakes, which I may need to come back for at some point; the waitstaff wears matching white shirts; my waitress boxed up and let me take home all the extra bread chips; although I'm not particularly a fan of whitefish, this place has enough charm, history, and solid food that I feel it deserves a recommendation.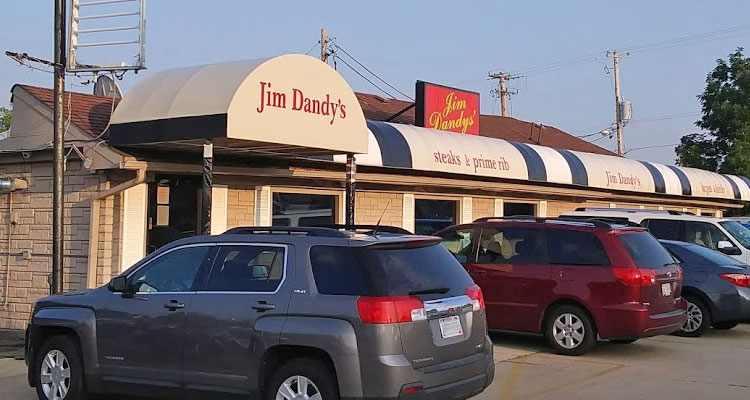 8900 S. 27th St.
Oak Creek, WI 53154
414-761-7611
Website
"What made this fish fry notable was the fish itself—it was outstanding! It was high quality fish that flaked nicely, and was covered with a light, uniform breading. It paired extremely well with the homemade, pickle-heavy tartar sauce. The only drawback was that I only got three pieces and there wasn't an all-you-can-eat option."
Takeaways: Reasonably priced fish fry, but no AYCE option; come before 4:30 for a dollar off; coupons are not accepted on Fridays; the fried cod and tartar sauce were both exceptional, and paired well together; it's hard to pinpoint the ambiance of the place—it's like a bar, diner, family restaurant, supper club, and truck stop all wrapped into one; I made it all the way home without realizing that I wasn't given any rye bread.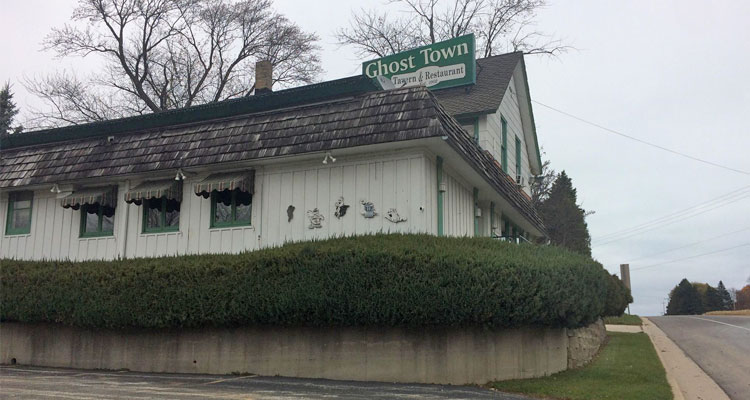 990 Ulao Rd.
Grafton, WI 53024
262-376-9003
Website
"My friends and I arrived at the restaurant around 6:30 p.m. to find it completely packed. We squeezed through a crowd of people to get to the far side of the bar to put a name in, and were told it would be about a 45-minute wait. After getting an Old Fashioned—which had the largest cinnamon and spice flavored mushrooms I've ever had for a garnish—the coziness of the place took over. It was almost as if we were insulated from the outside world, with the carpeted floors and wood-covered walls protecting us."
Takeaways: The restaurant is located in a ghost town; the ambiance is hard to beat; decent fish and pancakes; so-so tartar; a fine creamy slaw; after your fish fry, you can drive by a house where a presidential assassin lived as a child.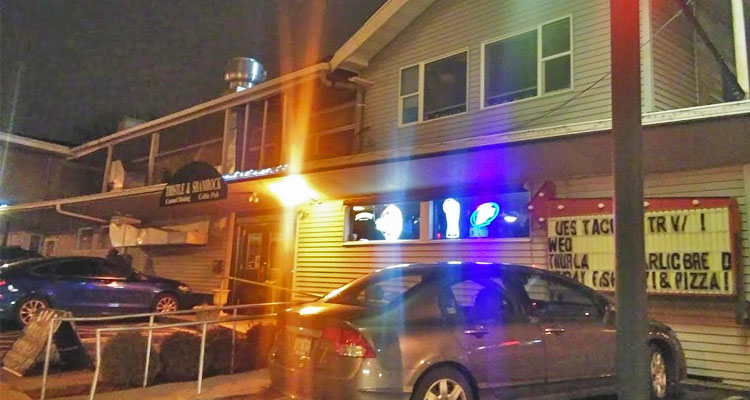 3430 N. 84th St.
Milwaukee, WI 53222
414-871-3977
Website
"Kam's Thistle & Shamrock has a few things going for it. For one, they have many fish options, giving diners plenty to choose from. Second, for a place that serves fried food, they are very health conscious. They avoid using high fructose corn syrup, they make their food from scratch, and they use monounsaturated-rich '100% high-oleic canola oil,' 'real butter—no margarine,' and 'Sherpa Pink Himalayan Salt.' There were even some microgreens scattered on top of my fish. The many fish options and freshness of the ingredients are probably two of the main reasons why the place was so packed when I was there. From the way it seemed, Kam's may very well be the hub of their neighborhood. But if you don't live in the neighborhood yourself, I doubt you'd regret making the drive."
Takeaways: Around a million or so fish options; fresh food made from scratch; a place to get a fish fry if you want to pretend fish frys are healthy; excellent seafood chowder complemented with a top-notch roll; high-quality, mild flavored fish; there's a "combo" and a "premium combo" but no explanation on the menu on how to order a mid-grade combo, but you can do it; there's a bar in the same building as a bar; the menu says that when you order smelt you get "approximately 17-20" of them, and I can just imagine that one dude who gets 16 and complains.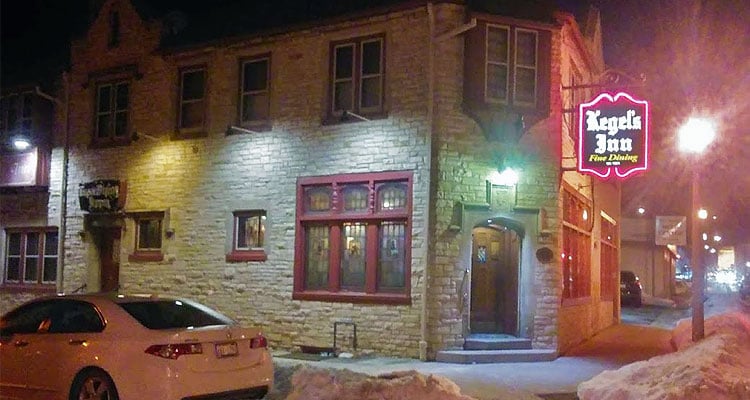 5901 W. National Ave.
West Allis, WI 53214
414-257-9999
Website
"Almost all of the food was noticeably better than what you'd find at a typical fish fry, mainly on account of its flavor and texture. The chowder had an average amount of carrots and clams, and its consistency was comparable to many chowders, but what hit me was its flavor. It was some of the best tasting chowder I've had in recent memory, and it kept me longing for more. Two pieces of dark German rye were brought out right after the chowder was set down. The edges were dusted with flour, and the caraway seeds were loaded with flavor. This was some high quality bread—not just a loaf casually yanked from a store shelf."
Takeaways: Originally a speakeasy; family-owned in its fourth generation; they get packed on a Friday night, so it's probably a good idea to make a reservation—check their website for some pointers; beautiful murals; flavorful chowder; real bread; excellent fish; the pancakes had some rad texture; I feel I have to mention this—my friend really liked the fish, except for one piece, which he thought tasted like "the industrial cleaning product used in Hobart washing machines." He threw that piece off his plate.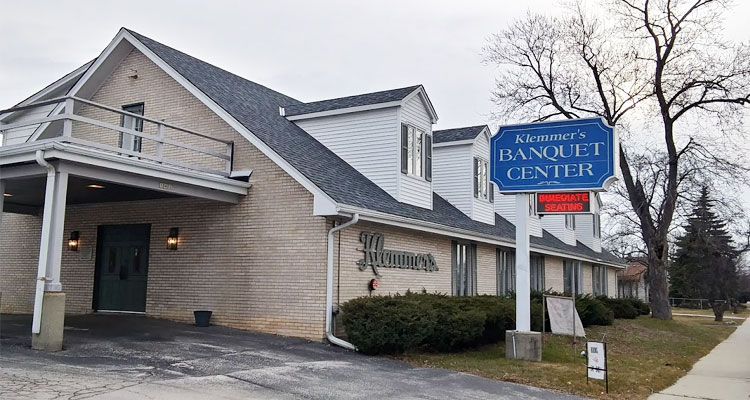 10401 W. Oklahoma Ave.
Milwaukee, WI 53227
414-541-0401
Website
"And then there was that bread basket. Wrapped under its cloth was a warm, baked goodness. Thick and soft, the bread had salted edges and was augmented with an abundance of caraway seeds. A petite glass butter dish with sliced pats sat at its side. There isn't an aisle in the store that stocks this type of bread; it comes straight from a baker's soul."
Takeaways: "IMMEDIATE SEATING"; a real fireplace in a cozy room; friendly staff; I only saw five people working here, but someone must have been in the kitchen cooking as well; you can book a banquet hall here and get some food catered; they barely have an online presence; solid chowder; you get a cucumber salad!; crunchy, fresh slaw; excellent bread; meltable pancakes; standard tartar; fine haddock; it's the overall experience here.
920 E. Locust St.
Milwaukee, WI 53212
414-263-2424
Website
"The fish was definitely the highlight of the meal. The long pieces curled with character, with their homemade quality shining through. They had what I will call a good grease, with a commendable beer batter that was light and thin. I couldn't help myself from ordering a third piece. That tartar was in a bottle on the table, allowing for as much to be used as needed (an old bottle was swapped out for a fresh bottle right as we had sat down). There weren't any obvious characteristics that stood out about it, but it was a trusty companion to the fish."
Takeaways: The lightly beer battered pollock was the standout of the meal; a never-ending bottle of tartar; pollock has more omega-3's than cod; they were out of chowder and ribs…it was already like 7:30 p.m…but still; the coleslaw was present, the bread was okay; the waffle fries were pretty great, but there weren't any homemade potato pancakes; Klinger's East has been serving fish frys since Jimmy Carter was president, so it doesn't need a damn website or a Facebook page; there was a guy working there who was wearing a shirt that said, "Yo Fish, Bite Me"; Friday fish frys are served from 11:15 a.m. to 2 p.m. and 4:30 p.m. to 9 p.m., and you can go there on other days of the week for others specials such as burgers, or you can stand outside of the place during Locust Street Days and hear Sigmund Snopek III sing about fish frys and see him throw beef sticks in the air.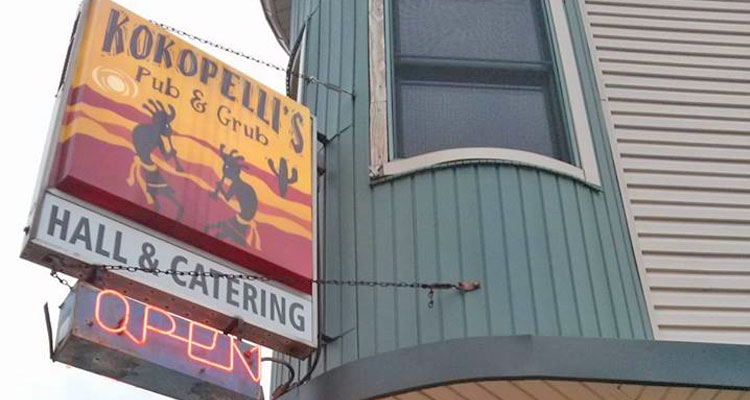 6001 W. Madison St.
West Allis, WI 53214
414-476-8788
Website
"Kokopelli's appears to be your average West Allis corner drinking establishment. It has a large bar with a decent amount of space, and a back room with more seating. The place was almost empty when we went in, though it was possible that a bunch of the usual clientele might have been at the fair. One guy was sitting at the far side of the bar yelling things at the Brewers game on TV. At one point a loud truck drove past and the bartender exclaimed, 'That's the sound of Stallis!' Without missing a beat, a guy drinking a mini pitcher by himself said, 'The sound of Stallis is sirens outside my house at 2:30 in the morning.' Apparently, the Sound of Stallis is no Sound of Silence."
Takeaways: Outstanding fish; no potato pancakes, but potato medley; the "Sound of Stallis."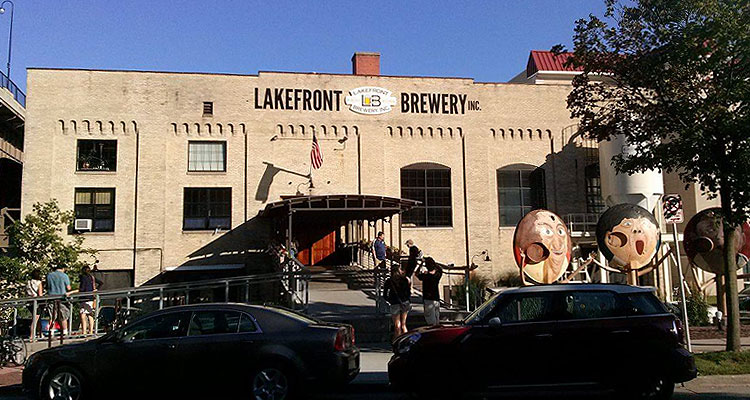 1872 N. Commerce St.
Milwaukee, WI 53212
414-372-8800
Website
"Part of the fun was being able to share the experience with people that usually don't eat fish. One of my friends, who hasn't had a fish fry in about five years or so, yelled to me, 'Damn, that was a damn good fish fry!' I think he is right. Lakefront does have a damn good fish fry. When lists come out of the top fish fries in the city, Lakefront almost always makes the cut. The fry is solid. Is it markedly better than most fish fries in the area? That's debatable. It is really good, but there are a lot of places under the radar that have fries of the same caliber. What pushes Lakefront above a lot of the pack is the atmosphere. The loud jubilant environment might not be for everyone, but I think it is fitting, and an excellent representation of what beer, fish, and polka music means to our city. In short, eating a fish fry at Lakefront is a Milwaukee rite of passage."
Takeaways: Seven seafood meal options; live polka music; large table dining; some of Milwaukee's best beer on tap; you can go on a brewery tour after eating, and then if you really want, you can get another fish fry after finishing your brewery tour.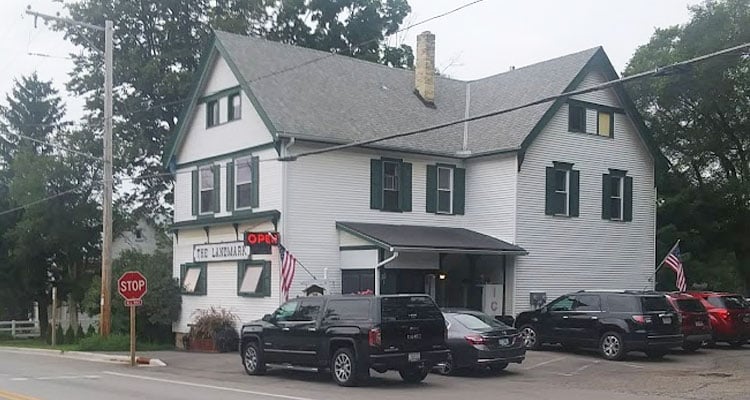 10634 W. Freistadt Rd.
Mequon, WI 53097
262-242-9907
Website
"The place is small, but cozy. A shingled roof accents the inside perimeter of the barroom along the ceiling and above the dark wood walls, while carpeting covers the floors. Red lamps hang over the bar. The room was dimly lit, and many people were casually standing around holding drinks, waiting for their table to be called. No one seemed to be in any type of hurry. The clientele trended older, mainly being folks around retirement age, although this was not exclusively the case. The familial nature of the business seemed to extend to those who were dining. Many of the waitstaff and customers knew each other's names; customers were in conversation with other customers they had never met."
Takeaways: Familial atmosphere and friendly staff; you are probably going to have to wait awhile, so grab a cocktail and make some some talk; reasonably priced; the clam chowder comes in a coffee mug and is topped with croutons; homemade pancakes and German potato salad; excellent breading on perch; you get a piece of pineapple for dessert; it's really close to another inn; don't confuse it with the Landmark 1850 Inn.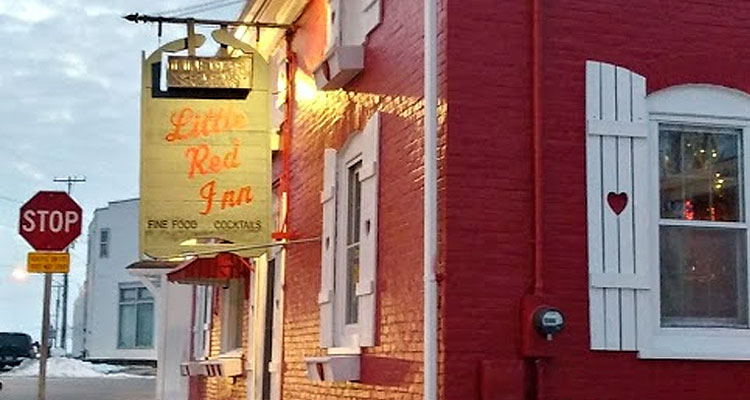 4900 WI-175
Hartford, WI 53027
262-644-8181
Website
"I had gone to the crossroads as a dejected man, but walked away from them cleansed by beer batter and fish. I even had a few pieces of fish to take with me in case the blues returned. If you find yourself on the road and feeling down, get off the main road and look for the crossroads of a small town. You won't have to give up your soul to get yourself right—you'll only have to hand over a little bit of cash."
Takeaways: I went to the crossroads and had a fish fry; historic building in an unincorporated community; welcoming supper club vibe, although the the wine theme was a little over the top; great deal for what you get with the AYCE; it's family style but if you don't bring a family you just get seated quicker and can eat the sweet and peppery coleslaw right out of the family-style bowl; almost everything is homemade; you can get fries and pancakes at the same time; fish and pancakes were both above average; good service; Jim Widmer got a fish fry here in 1998. Not familiar with Widmer's story? Get ready to be inspired.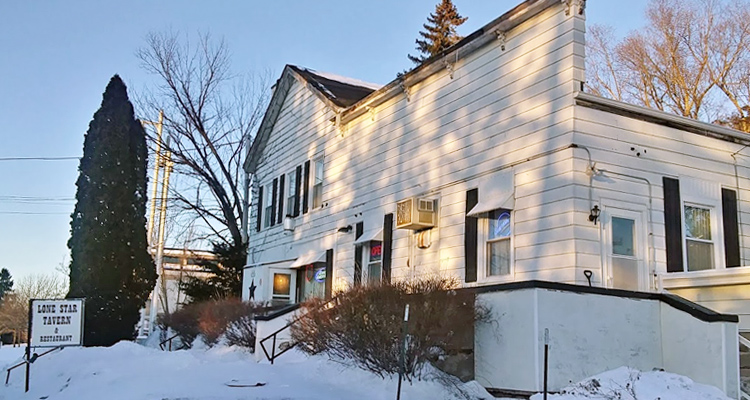 W204N11912 Goldendale Rd.
Germantown, WI 53020
262-628-1484
Website
"The only thing I can be critical of with this fish fry besides my usual gripe about the lack of homemade pancakes is I wanted MORE. There was such a buildup for the meal: the Old Fashioned, the wait in the barroom, and the wait in the dining room—and just like that it was over faster than fireworks on the Fourth of July. Judging from photos I found online, this isn't always the case, and people sometimes get much larger portion sizes. The fish was approaching excellence, but I felt like I was just getting into it when it was gone."
Takeaways: This place is so old school that you write your name in a notebook; they also are cash only; you may have to wait a bit for a table; high quality breading and fish; they put thought into where they get their fish from and there are a variety of options; German potato salad in Germantown, but no homemade potato pancakes; I enjoyed both the ambiance and the food, but was still a little hungry.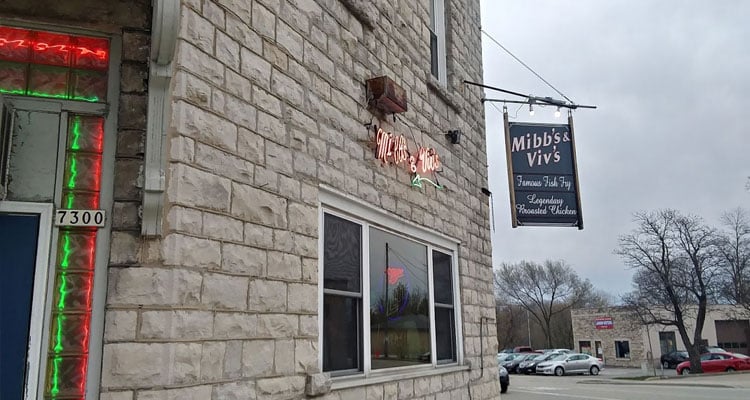 7300 N. Lannon Rd.
Lannon, WI 53046
262-251-4122
Website
"And then there was the fish and other seafood. There was so much going on it was hard to keep it all straight. The three of us started by inspecting the pieces on our plate, saying things like 'These are the scallops and these are the shrimp,' and 'Oh, and this is the haddock and here is the cod.' There were three scallops, three pieces of regular shrimp, one shrimp stuffed with cheese and crab, a butterfly of breaded perch, a piece of breaded haddock, and a piece of beer battered cod."
Takeaways: Fourth-generation owned; old-school vibe; non-muddled Old Fashioned; put your order in before you are seated; lots of seafood options; thick and fully-filled chowder; quality french fries but no homemade potato pancakes; crunchy slaw; can you spot which of the shrimp is stuffed?; perch as sweet as candy; hefty cod and haddock; cash only but they have an ATM; get there super early or get there late, otherwise you'll have to wait; their Wifi password is fishfry1.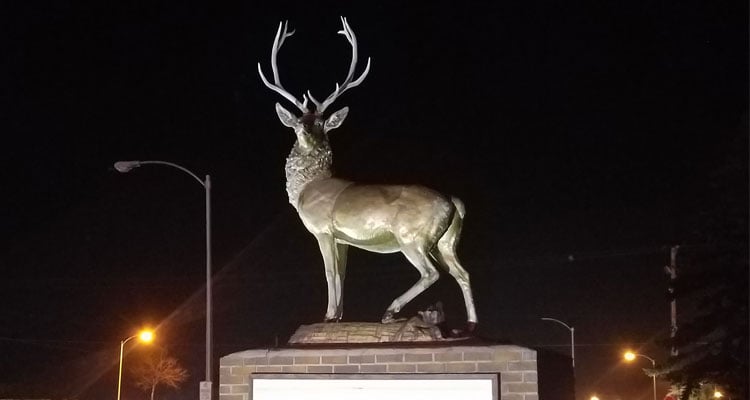 5555 Good Hope Rd.
Milwaukee, WI 53223
414-353-2900
Website
"'There it is!' I exclaimed, as Milwaukee Elks Lodge #46 came into view. But it wasn't really the lodge that caught my attention. I was instead mesmerized by a glowing elk statue. With minimal lighting outside of the lodge, and the few other nearby signs being lackluster, it was up to the giant zinc elk—which had 'Fish Fry Friday' on the marquee underneath it—to guide the car into the parking lot."
Takeaways: There is a giant 117 year old elk statue outside of the place and it has its own Wikipedia page; great prices; high quality fish; solid homemade chowder; okay fries, slaw, and bread; they had ice cream sundaes for $3.50 but I did not have one; playing bingo seems to be a big deal here.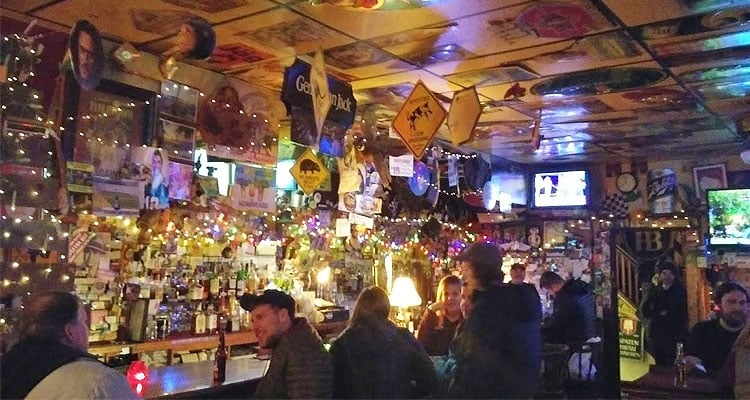 N56W6339 Center St.
Cedarburg, WI 53012
262-377-4779
Website
"I was pleasantly surprised by the portion size of the fish fry, which came with four large pieces of cod. They were uniform in shape and were encapsulated in a thick, well-adhering breading. When it came to flavor, they were like a blank canvas that had the potential to become a beautiful painting if the right colors could be found. If not, they would be fine, but not memorable. The thick and relish-heavy tartar sauce was applied and turned the canvas into something that would have made Picasso or da Vinci proud."
Takeaways: There is no more room for decorations in this place; the cod was like a blank canvas that just needed the right tartar to bring out the best of it; the inside of the potato pancake was sort of like mashed potatoes; they have soups but they don't have chowder; solid Old Fashioned with two kinds of cherries.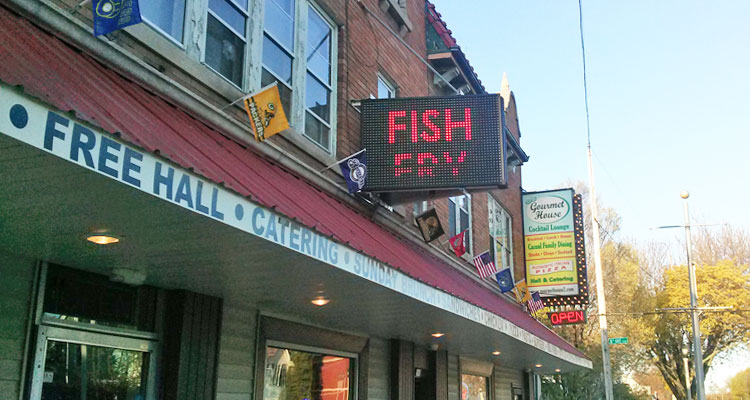 800 Milwaukee Ave.
South Milwaukee, WI 53172
414-435-0181
Website
"I have a handful of friends that switch off joining me to get fish most weeks. I can't expect anyone to want to do this every week, even though I ask some of them to anyway. Sometimes the quest for a fish fry is a solitary experience, where you feel like the protagonist in an old noir film, or one of Hopper's Nighthawks sitting at the diner. Both the atmosphere and food of Muskie's had a Wisconsin warmth that can make any native feel like they're right at home even if they come alone. As I got ready to leave, a lady sitting near me suggested I come back to try their prime rib. There's a good chance I will."
Takeaways: Screams "Wisconsin," excellent cod, great customer service, Ol' Blue Eyes may serenade your whole meal.
227 S. 3rd St.
Palmyra, WI 53156
262-495-2659
Website
"All of the food together had an understated magnificence to it—a certain balance. Each part seemed to complement the other, and the setting seemed to perfectly match the food as well. In total I had seven pieces of fish and five potato pancakes. I was offered a dessert on the house, and although I was appreciative of the offer, I didn't want any special treatment, and I turned it down. In hindsight I should have seen if I could have just gotten some more fish and pancakes to take home as my dessert. I could sure go for some right about now."
Takeaways: Everything is homemade; top notch potato pancakes with fish that is not too far behind; AYCE for a reasonable price ($12.95); family owned and operated for 30 years, and has been the Nite Cap Inn for even longer; timeless ambiance; get there early and plan on a somewhat long wait (I left my house in Milwaukee at 3:45 and got home around 7:45); they found out I was a "food critic" and I was startled enough to forget to order clam chowder or take better pictures of the food; besides fish and pancakes they are known for German cuisine; I saw a horse walk by outside while I was eating; this place is the real deal, folks—it's totally worth the drive.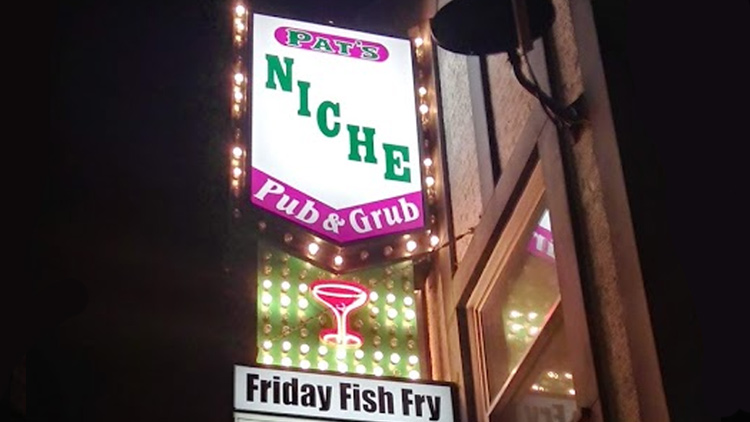 3956 S. Howell Ave.
Milwaukee, WI 53207
414-539-6452
Website
"If you are looking for a new place in Milwaukee to try for a fish fry this new year, Pat's Niche Pub and Grub is the establishment to visit. Depending on how busy they are and how many workers are on hand, it's possible you may have to practice some patience. But this place shouldn't just be a quarter of the way full—it should be brimming with customers, and hopefully it is in no time."
Takeaways: I was drawn in by a sign; timeless ambiance; same owner as another awesome fish fry spot, but the menus are largely different; they open at 3 p.m., Tuesday through Sunday; happy hour takes place between 4 p.m. and 7 p.m.; you might get a free Budweiser in a bottle, but even if you don't, the tap beer in wide mouth mason jars is $1.25 during happy hour; hand-muddled Old Fashioned at a reasonable price; they have a four-piece Wednesday chicken dinner for $8.95 and a Sunday spaghetti dinner special for $8.99, and the latter comes with a complimentary glass of red wine; flaky and flavorful beer batter; hand-mixed tartar; melt-in-your-mouth pancakes.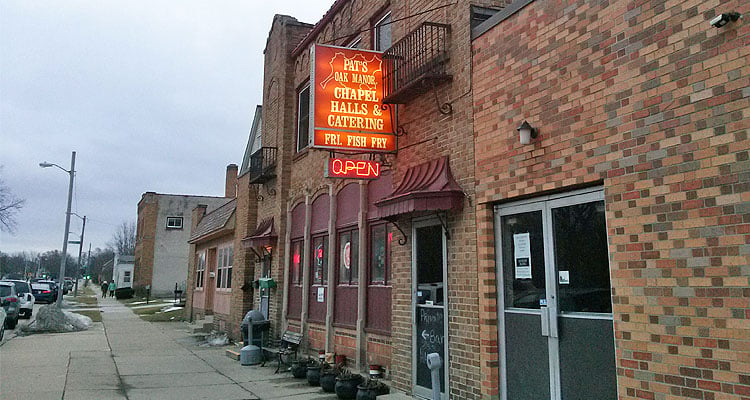 1804 15th Ave.
South Milwaukee, WI 53172
414-762-4660
Website
"Pat's Oak Manor is an excellent all-around fish fry experience that I highly recommend. The cod is great, you can eat as much of it as you want, and it is reasonably priced. An old hall that once housed a bowling alley, a guy playing a keyboard—these things are pure Wisconsin, and there is a certain warmth and familiarity that you feel when you are dining there. The only downside is that it takes a little while to get moving again after eating so much good food."
Takeaways: Top-notch all-you-can-eat fish; creamy and crunchy slaw; the clam chowder had a lot of clam; Tony plays the keys, make sure to tip him; excellent for families, just don't let your kids eat pizza on Fridays; there is a chapel in the basement for weddings, and if anyone wants to marry me we can have this fish fry for our rehearsal dinner; I sat in a chair for an hour and a half without moving when I got home, but then I forced myself to walk up and down Kinnickinnic Avenue for a full hour to try to burn off some calories; the overall experience of Pat's Oak Manor is what you want for a Wisconsin Friday night fish fry.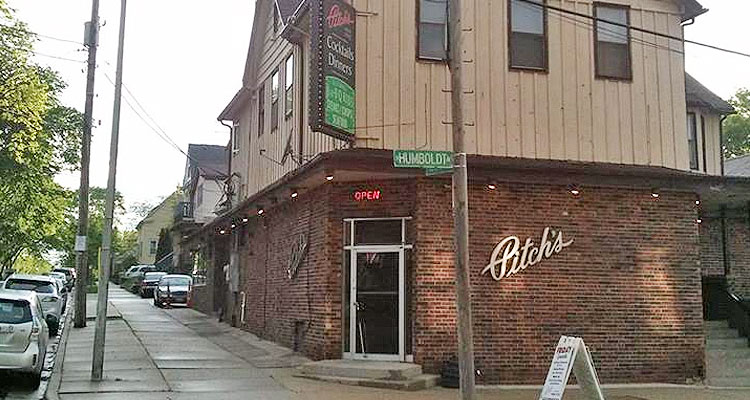 1801 N. Humboldt Ave.
Milwaukee, WI 53202
414-272-9313
Website
"I thoroughly enjoyed my time at Pitch's. Besides the great atmosphere and food, I had great service. My waitress offered to wrap up the leftover bread, including the raisin bread, so I could take it home. My Saturday started off right with the raisin bread complimenting my coffee. There's a good chance I'll be back to Pitch's again down the road, maybe to try their ribs."
Takeaways: Intriguing Milwaukee backstory, excellent service, tasty crispy fish, 11 fry options, homemade raisin bread, supper club-like ambiance.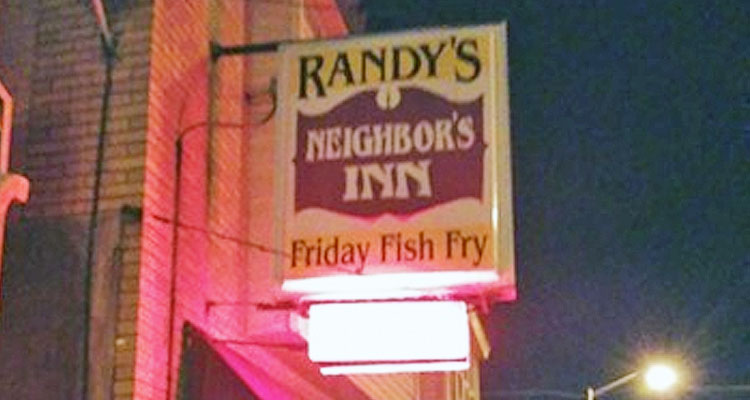 6922 W. Becher St.
West Allis, WI 53219
414-545-8738
Website
"What makes Randy's Neighbor's Inn a true gem is its fish. This is some of the best cod you will find anywhere, and you can eat as much of it as you want. It had a light breading but was strong enough to hold the fish together, had an excellent flake, and great flavor. It was good enough to eat plain, although the endless supply of tartar complimented it well. It turned out that Randy himself was in the back cooking the food, so you know that the fish leaving the kitchen had his own blessing."
Takeaways: Randy's Neighbor's Inn has some of the best AYCE fish around and they'll bring it to you on a giant platter; get your kids started on fish frys young—ages 5 and under eat for free; ALL YOU CAN EAT—OF EVERYTHING; really awesome coleslaw; nothing too exciting with the potato options, but fries and potato salad are bottomless; great prices on food and drinks; down-to-earth working class vibe; bring cash to avoid ATM fees; someone recognized me from a movie about fish frys I was in while I was getting a fish fry and that was interesting.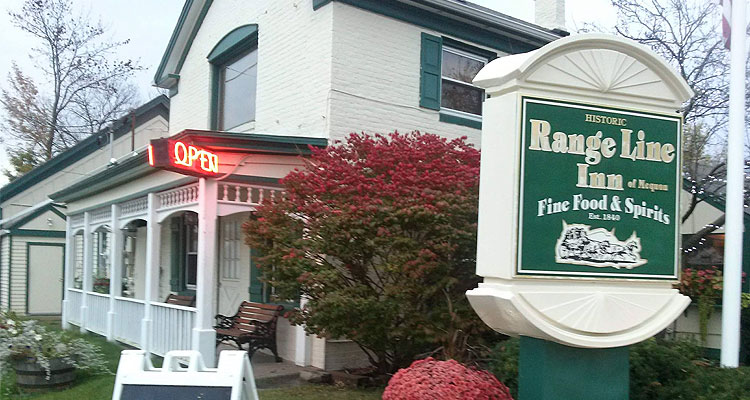 2635 W. Mequon Rd.
Mequon, WI 53092
262-242-0530
Website
"If you are looking for a quiet evening in a cozy atmosphere, The Range Line Inn will meet your needs. The food was good enough to warrant a drive north of town, and although the building has been used in many capacities over the years, I think there is a good chance that it will have the role of restaurant for some time to come."
Takeaways: Best rolls ever; crispy golden beer batter on the fish; so so quiet—I dropped my forks on the floor by accident because I was so excited it was Friday and the whole place probably heard me; solid homemade potato pancakes; historic building; cozy atmosphere; refined presentation—except for the one TV that was tuned to Family Guy for some reason, and an electronic witch that lit up and said stuff when you entered and left the building.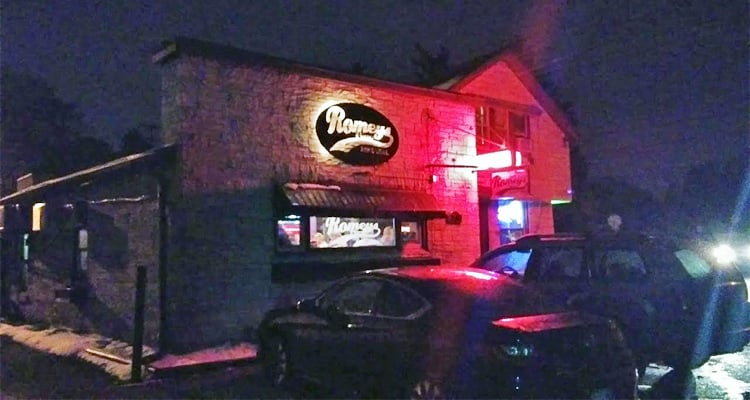 7508 S. North Cape Rd.
Franklin, WI 53132
414-425-9913
Website
"The potato pancakes were excellent. Thick, hearty, meaty, comforting, mild, and like a meal on their own are a few of the words I'd use to describe them. Halved, buttered, and sandwiched together, the bread was a contrast of caraway seeds that packed a punch and light rye. When I ordered my meal, I was asked if I wanted creamy or vinegar coleslaw. The question is so rare that I didn't know what to do, and froze. Eventually I snapped out of it, and went with the vinegar slaw, doing so because it is not found as often as creamy slaw. It seemed rather standard to me, but was still good, although I tried some of the creamy slaw one of my friends had, and did like it more."
Takeaways: Over 50 years in business; positive vibes from the staff; there are more seafood options than tables; superb Old Fashioned and potato pancakes; satisfying fish, but I could have gone for another piece or two; choose your own coleslaw adventure; there was a lot of relish in the tartar sauce.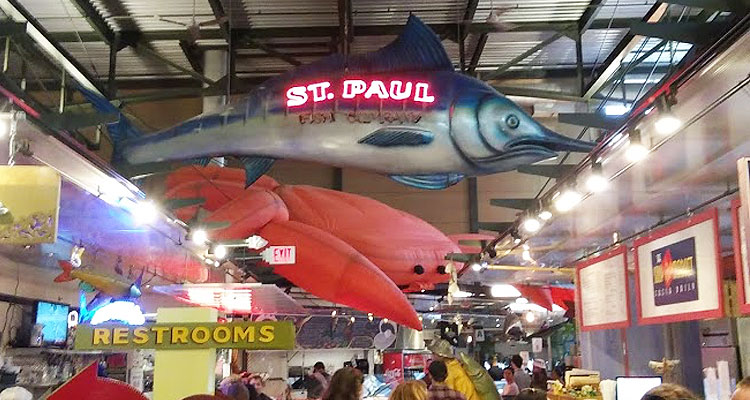 400 N. Water St.
Milwaukee, WI 53202
414-220-8383
Website
"It was just about the perfect late-summer weather for eating outside, and we found a spot along the building on St. Paul Avenue. I opened the bag and was pleased to find both a fork and a soup spoon, some napkins, and some ketchup packets. The heavy bag did not disappoint. When I opened the box of food I found four butterfly fillets of perch. There was a hefty mound of fries, but for once they were buried under the fish, as they should be, instead of on top of it. I was also pleasantly surprised to find two containers of tartar. Hooray!"
Takeaways: There is a bunch of fresh seafood in a case and I want to try all of it; also, you can buy fresh perch and cod and put it in your freezer just in case you ever need to make an emergency fish fry; they have an oyster bar and an outside bar; if you don't have time to get a table in the dining room, you can sit upstairs or go outside; hefty portion of fish and fries; high quality perch; I got two tartars; you don't get rye bread; very "Milwaukee"—I escaped that Hoan Bridge smell and saw a streetcar and the Milverine.
N56W14750 Silver Spring Dr.
Menomonee Falls, WI 53051
262-252-4100
Website
"Schwabenhof is steeped in tradition, which enhances the Friday night fish fry experience. The food is excellent, but to-go there on a packed Friday is an event in and of itself, and I almost enjoyed the ambiance as much as the food. Maybe this was just a Lenten finale fluke, but I'd suggest you make the drive under the arched sign and see for yourself."
Takeaways: Dynamic ambiance, hard working and efficient wait staff, AYCE options, excellent food, tradition, an all-around experience. You can't get much better than this.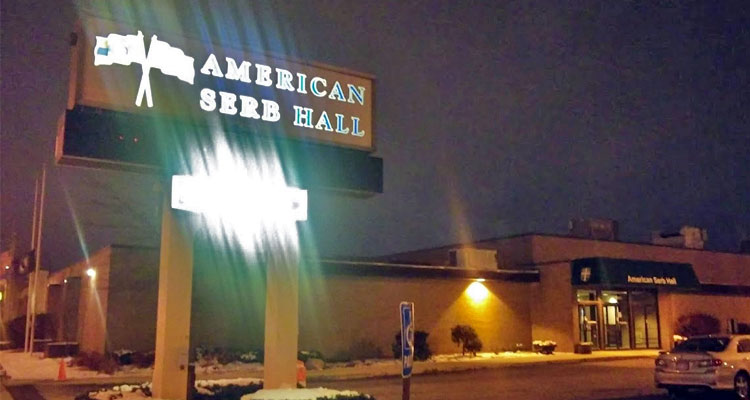 5101 W. Oklahoma Ave.
Milwaukee, WI 53219
414-545-6030
Website
"American Serb Hall often shows up on 'best of' lists for Milwaukee fish frys, and it is one of the largest—if not the largest—fish frys in the city. Not only is fish served in one of the building's large halls, but it can be picked up to-go at a drive-thru and walk-up window as well. Fish frys are a daylong event, being served from 11:30 a.m. to 9 p.m."
Takeaways: I ate like two fish frys for the price of one; food is served family style; I was given four tartar sauces to start with; the clam chowder was like a meal before the meal, and it was good; the fish and tartar were decent, but I was expecting more; fresh coleslaw; so many fries; awesome chocolate cupcake; karaoke singer; tons of politicians have stopped here, and some of them even had a fish fry; Al Roker once worked the drive-thru window and was trying to joke with customers when someone told him, "I want my fish, don't joke with me."
2301 12th Ave.
South Milwaukee, WI 53172
414-762-1974
Website
"Despite the rather chaotic atmosphere, which could be attributed to the large amount of people ordering food in the somewhat-small bar, I'm glad I started off the year at Slick Willies. It is another classic example of a thriving neighborhood bar, and the food wasn't that bad either. Especially those pancakes."
Takeaways: Excellent potato pancakes, solid perch, and fish fry orders come with soup and salad bar. The chowder isn't that good, but you can eat a five gallon bucket of it if you want. They have a "Mini Fish Fry," but I don't know who would ever want less fish than a normal-sized order. The place can be packed, so you may have to wait awhile for your food. Similarly, the place was so busy that I didn't have a chance to ask why the place was named Slick Willies…or Slick Willie's…or Slick Willy's.
1230 N. Van Buren St.
Milwaukee, WI 53202
414-272-2522
Website
"As we were heading out, the tables were starting to fill up, and I got the feeling Victor's was getting closer to morphing into a nightclub. I chatted with a bartender for a bit, and he encouraged me to stick around and eat for a few more hours, and then hit the dance floor. At that point I could barely walk, let alone dance, so there was no way in hell that was happening. So I left, and I never found out if Mrs. Robinson showed up."
Takeaways: Excellent fresh baked buttered bread with a side of butter; all-you-can-eat fish, but really what's on your plate is all you can eat; the place has the ability to shift your perceptions of time and space; I got cod, not cougars.