Caleb Westphal hasn't missed a Friday fish fry since 2013. Follow along with his record-in-the-making here.
This past spring I had a fish fry at Chuck's Place, and during the drive home my wandering fish fry eye caught sight of an inviting building from a bygone era, a building that still looked to have life in its walls. As General Douglas MacArthur said after fleeing Corregidor, I too thought to myself, "I shall return." It took me over six months, but this past week I fulfilled my pledge to my curious appetite and returned to the building, which is the Range Line Inn (2635 W. Mequon Rd., Mequon; 262-242-0530).
The Inn—originally called the Halfway Inn because it is located roughly halfway between Milwaukee and Port Washington—was built in 1840. Few buildings in Mequon predate it, and it has served many roles over the years: as a stagecoach shop, a mail handling and telegraph office, a rooming house for area teachers, a town meeting and dance hall, and possibly even as a stop on the Underground Railroad. Today it is a restaurant specializing in American food.
As I arrived shortly before 5 p.m. on another rainy Friday, the tree-lined parking lot was almost empty. Upon entering, my friend and I were immediately seated at one of five tables in the front room where the bar is also located. The Inn has two dining rooms beyond this area, as well as a nook tucked in front, to the right of the entrance. The building began to fill up, and many patrons that came in appeared to be regulars. Most had reservations, which were written down on a piece of paper on a large wooden clipboard. The atmosphere was cozy and homelike. Intricately folded napkins covered the tables, and dishes of snacks sat on the bar. The walls were all made of wood, and the lighting was dim, with candles, and with small fixtures on the walls and coming down from the ceiling over the bar.
If last week's fry at the Old German Beer Hall was one of the loudest I've been to, this was one of the quietest. People in conversation were whispering, which caused me to speak in more hushed tones myself. The establishment had a refined air to it, an apparent antithesis to the ambiance of places such as Baby Boomers and Maverick's. This seemed to reaffirm my oft-returned-to observation that although people may frequent and prefer different types of establishments which reflect cultural and class differences, in Wisconsin, no matter where you are on Friday, the fish fry cuts across it all and reigns supreme.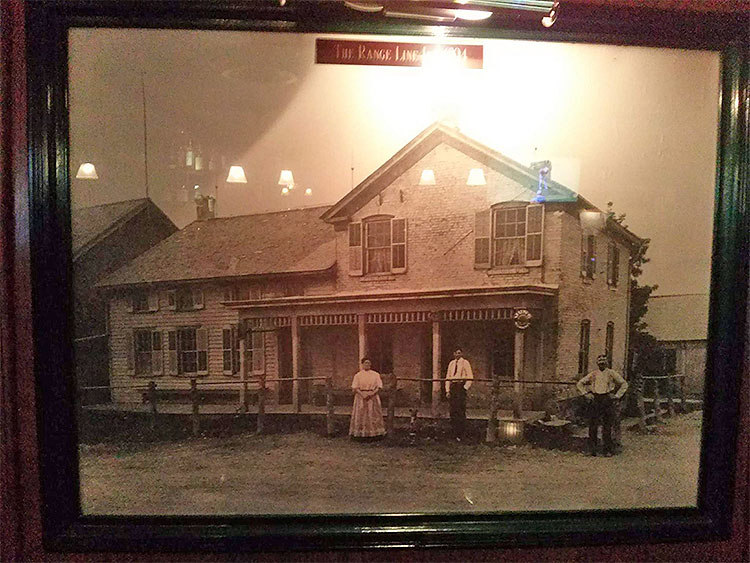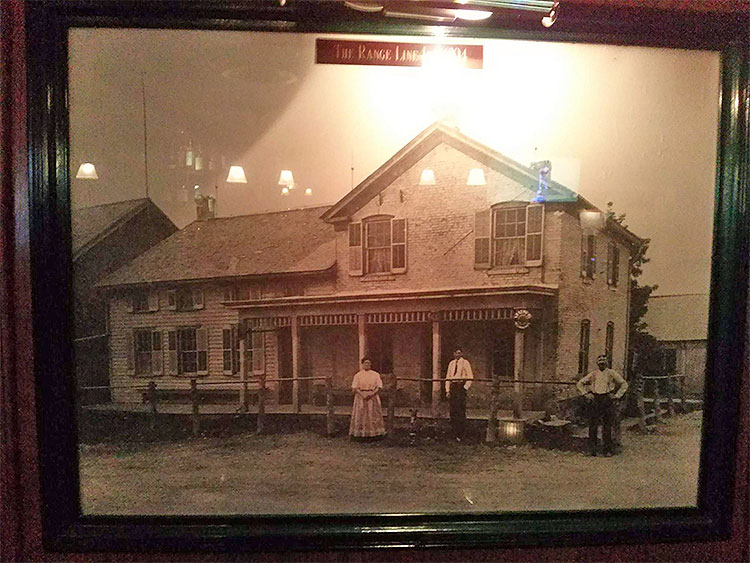 For starters I ordered clam chowder and an Old Fashioned. The chowder had an exemplary taste, although it maybe was a little thin and could have used a few more pieces of clam and vegetables. The Old Fashioned was refreshing and went down quick. Now, refreshing is not necessarily the adjective you want describing your Old Fashioneds, but it was still good. It was non-muddled and maybe could have used a little extra splash of booze.
Fresh rolls were brought, and by fresh I mean our waitress said there was someone in the back making them as we spoke, and they would be making more all night. These may have been the best rolls I've ever had with a fish fry, even topping those I had in Hayward this past summer. They had a muffin-like shape, and had the softest texture I've ever seen—making them easy to squish into a ball. In the basket sat four kinds: cheese, rye, white, and cinnamon raisin. We quickly ate these and asked for more.
There were two choices for beer battered fish—haddock and fresh lake perch—and I went with the perch. I was given six pieces of fish, which were delicious with a light, golden, crisp batter. The waitress said she wasn't sure what type of beer was used in the batter, but said it was something that was on tap. By looking at what was available, I think there was a good chance it was Spotted Cow. It was paired with an excellent creamy tartar. The potato pancakes had a small circumference, but this was made up for with their thickness. They weren't too salty, and there was a faint taste of onion. They tasted a lot like hash browns, but were much more uniform in their presentation. Finally, the coleslaw had a very fresh taste to it with a bit of a crunch.
If you are looking for a quiet evening in a cozy atmosphere, The Range Line Inn will meet your needs. The food was good enough to warrant a drive north of town, and although the building has been used in many capacities over the years, I think there is a good chance that it will have the role of restaurant for some time to come.
Rating: Best rolls ever; crispy golden beer batter on the fish; so so quiet—I dropped my forks on the floor by accident because I was so excited it was Friday and the whole place probably heard me; solid homemade potato pancakes; historic building; cozy atmosphere; refined presentation—except for the one TV that was tuned to Family Guy for some reason, and an electronic witch that lit up and said stuff when you entered and left the building. 4 out of 5 stars.