When filmmaker David Van Auken moved to Milwaukee, he was on a mission to find the city's best tacos. But then he stumbled into a story that would shape his experience in Milwaukee, and inspire his new documentary, Bid Caller, now premiering at the 2021 Milwaukee Film Festival.
"When I moved to Milwaukee from Portland, I was looking for a job and checking out different taquerias in town," Van Auken says. "I was at Taqueria Arandas and the shop right next door, Colonel's Choice, had a sign in the window that they were hiring."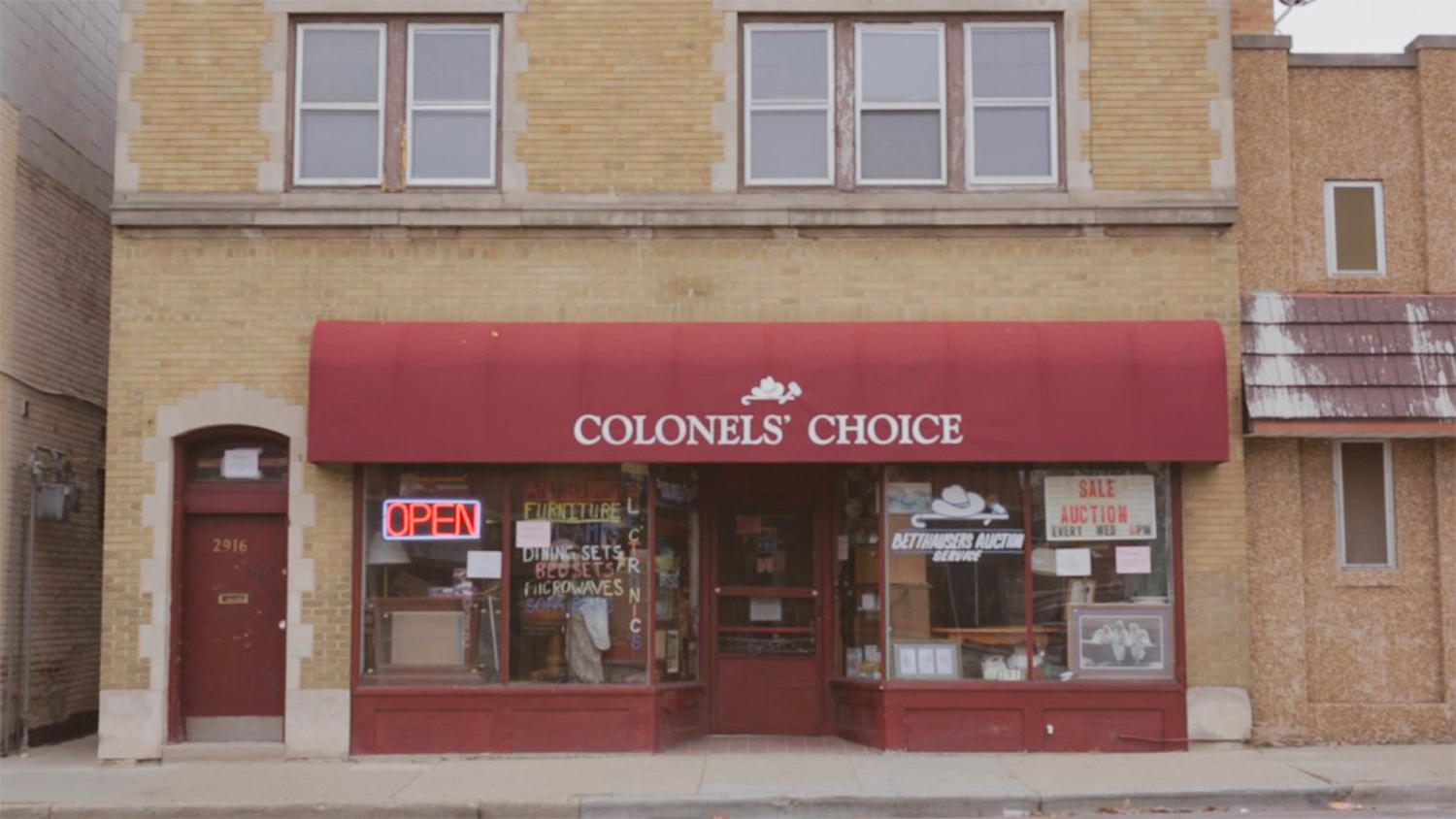 Colonel's Choice was the antique/resale store of Harry and Marilyn Betthauser, two of Milwaukee's most tried and true estate auctioneers. When David accepted the job to help Harry run the business—picking up furniture from different estates, assisting in auctions, working behind the scenes—he was really building a relationship with one of Milwaukee's most distinct personalities.
Bid Caller is a film that follows Harry and Marilyn and explores their roles as two of the great Milwaukee auctioneers left in business. And the film is uniquely Milwaukee—from the full wood paneled basement bar, to the Brewers, Miller, and Schlitz memorabilia, to all of Milwaukee's quiet residential pockets filled with people who have spent their entire lives in the neighborhoods.
An older Milwaukee tradition is captured in this film, and Harry and Marilyn know that it's a tradition that may not be picked up by the younger generations of Milwaukeeans.
"Absolutely it's a dying tradition," Van Auken says, "and the Betthausers are aware of that. They have been online for years but they have a unique position of being one of the only auction houses that is still putting on weekly antique auctions."
Throughout the film, Van Auken follows Harry as he collects antiques and home goods from families who have just experienced a death in the family, who are retiring, or are downsizing in anticipation of the end of their life.
"Auctioneering is an interesting profession because there's an inherently emotional element to it," Van Auken says. "Harry and Marilyn are not strictly in the business of liquidation. They have a lot of emotional responsibility in their roles. They are kind of helping people grapple with the end of something—their careers, their homes, their spouse's life."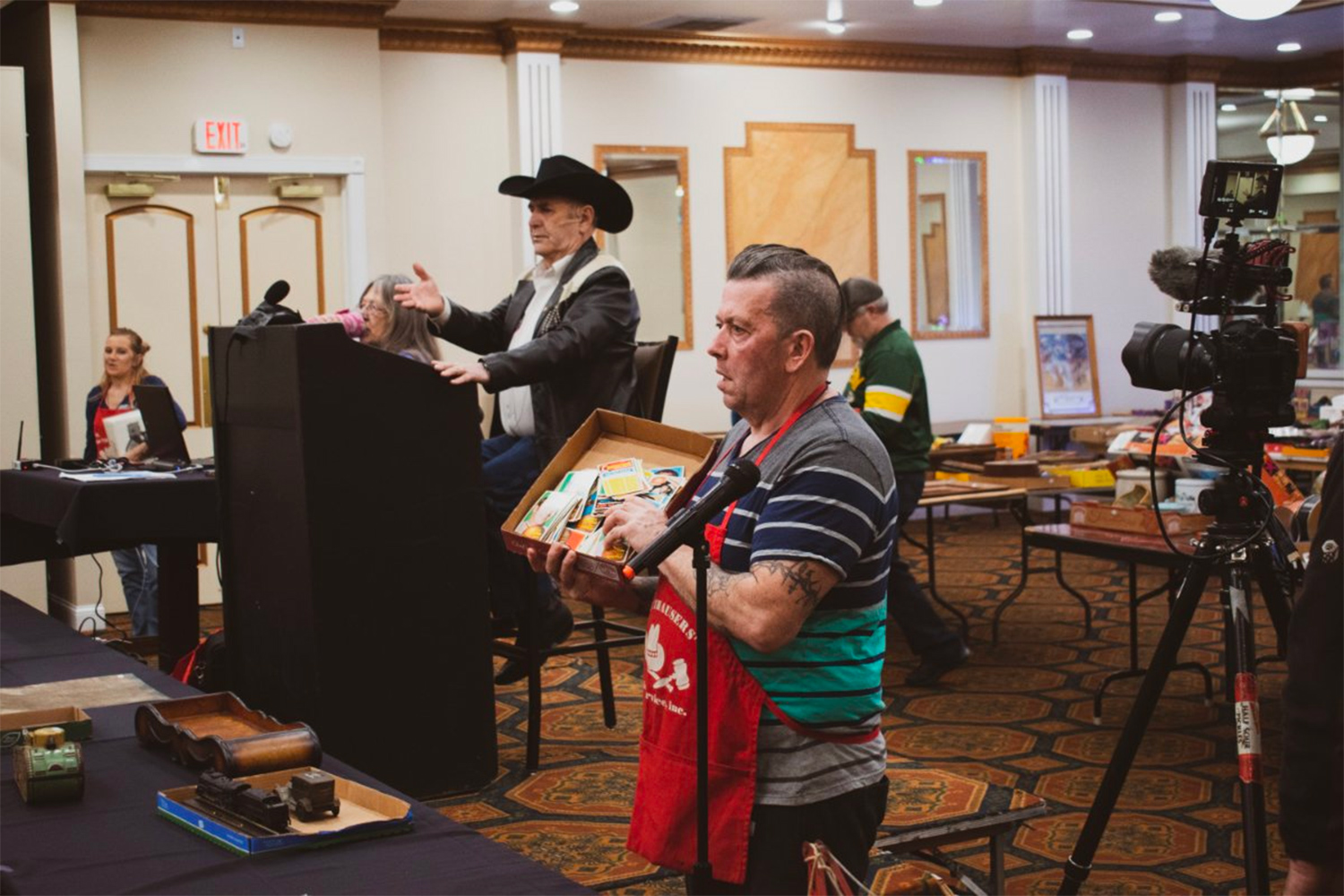 The Bid Caller story is short but impactful. It gives us a moment to reflect on the things about life and death that are difficult to grasp. The dying of traditions, grief, obsession, the cycle of our material possessions, the fact that one day we're all going to slow down and evaluate what we are going to do with our last few precious years of life. What mark we have on the world, and the lives of those whom we love.
The story comes to an emotional peak when we meet Barb Rock, a woman whose husband had recently passed. She called in Harry to help start to downgrade her home and get rid of the possessions she and her husband had collected together.
"As the centuries go by, the more you save an item and allow it to live, and the memory and story of it, it's all a part of your family tradition," Barb says in the film. "It's memories, it gives you a feeling that you've lived, that you're a part of the past, a part of history, a part of things that were."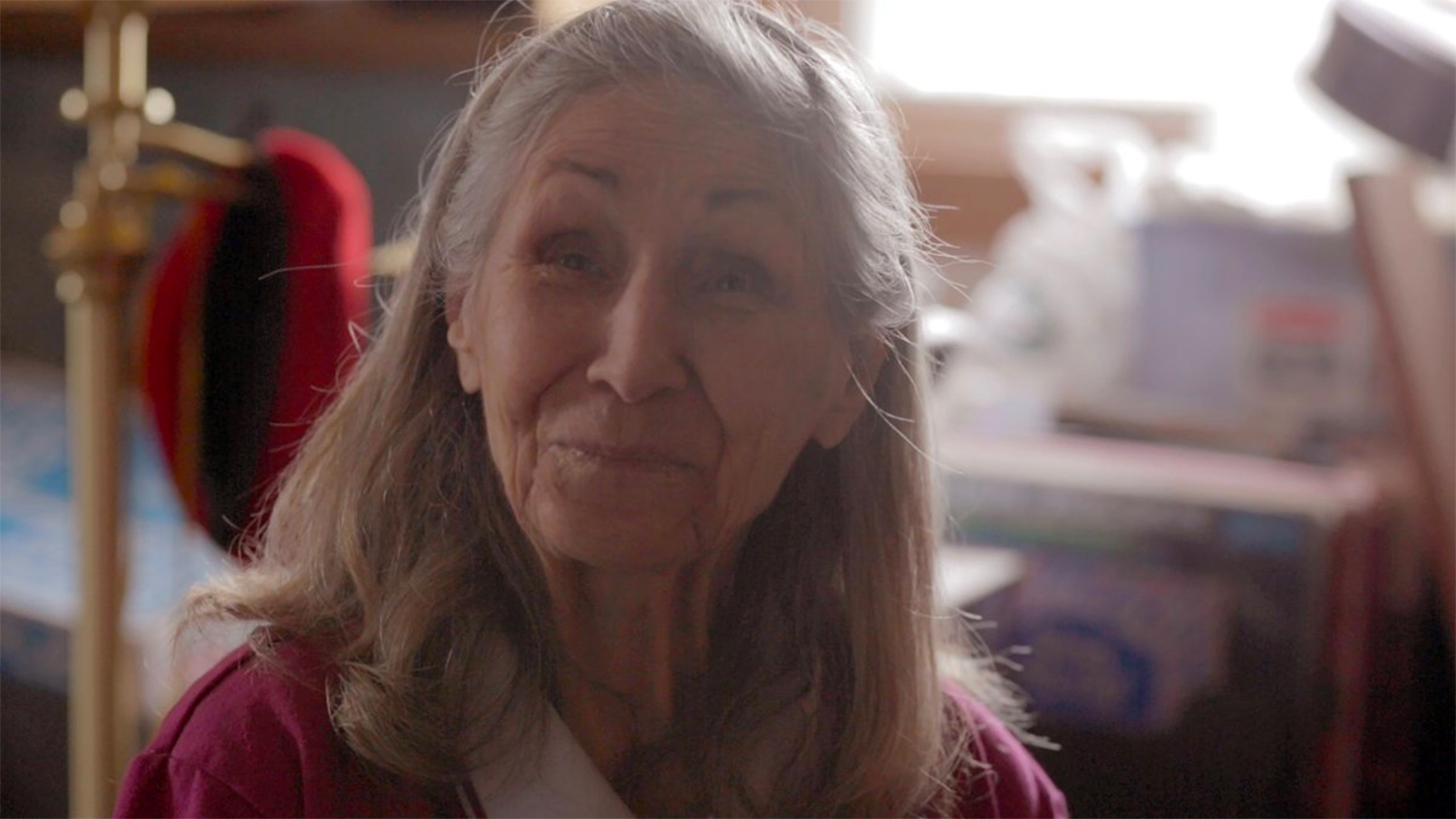 Such is the way in this business. Grief and death are the everyday part of the work. As an audience, we get to witness the cycle of possessions left behind. In every auction, the furniture, games, memorabilia, art, and other home goods are re-homed. Their journey begins again, while the people who used and loved those possessions pass on.
THREE WAYS OF SEEING MILWAUKEE
Bid Caller is part of a series of three short films called "Three Ways of Looking at Milwaukee." The series takes a look at three vastly different perspectives of life in Milwaukee, and works together to tell a more complete story of the city we live in.
The other two films in the series are The Heartland, a short film by Milwaukee filmmaker Marquise Mays about "the joys and trials of growing up Black in the Midwest." The film follows three Black Milwaukee residents as they "confront and reconcile the unrequited love between them and their city."
The third film is Milwaukee Night And Day, a film made by Dick Blau, where we see 350 still images looking at one square block of the city, and the transformation that takes place over the course of 10 years.
MILWAUKEE NIGHT AND DAY from Dick Blau on Vimeo.
One festival ticket gives you access to all three films. You can get your ticket to "Three Ways of Looking at Milwaukee" HERE, or get a festival pass HERE. The Milwaukee Film Festival is going on right now through May 20.