Caleb Westphal hasn't missed a Friday fish fry since 2013. Follow along with his record-in-the-making here.
Healthy living is really important to me. I eat a lot of organic fruits and vegetables, and I shop at farmers markets and have my own garden. I also exercise three to four times a week. But these things are like Sunday redemption after a Saturday night of sin. The healthy living, or eating at least, seems to be confined to Monday through Thursday. Fridays consist of fried fish of course, and Saturdays usually don't end up much healthier. More often than not I find myself overindulging on ham and rolls on Sundays (don't worry, this hasn't reached fish proportions yet), or boiling some brats in beer and onions. This past week I threw out all vestiges of healthy eating and went overboard with the fish fries. On the day after eating at The Steakout, I drove up to Port Washington for Port Fish Day. On Sunday, and then again on Thursday, I went out to eat fish at Wendt's on the Lake, home of quite possibly the best perch in the world, for my great grandma's 97th birthday (apparently when you are 97 you get to have two birthdays). By the time I found myself in the north woods eating at the Lost Land Lake Lodge (9436 W. Brandt Rd.; Hayward; 715-462-3218), I already was packed to the gills.
The first stop in northern Wisconsin was Hayward. On Friday morning my brother and I ventured out to Nelson Lake just outside of town. We fished until we had 10 bluegill and sunfish on the stringer, and then went back to camp and fried them over a fire with some sweet potatoes.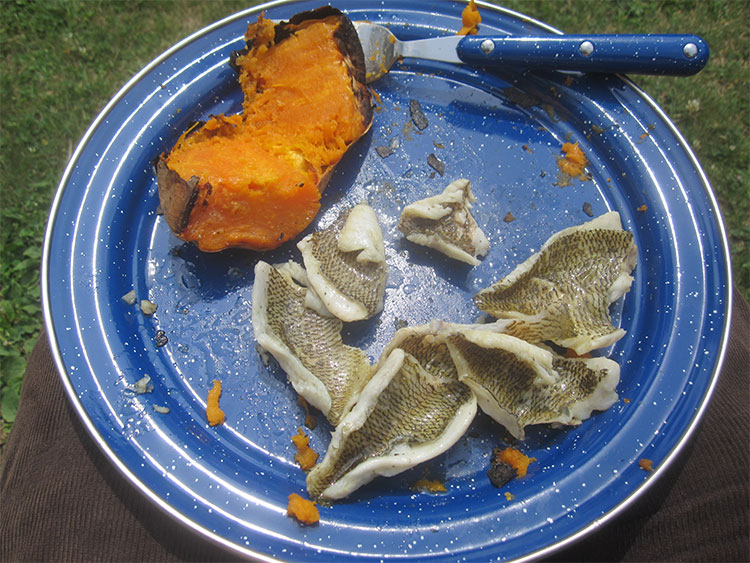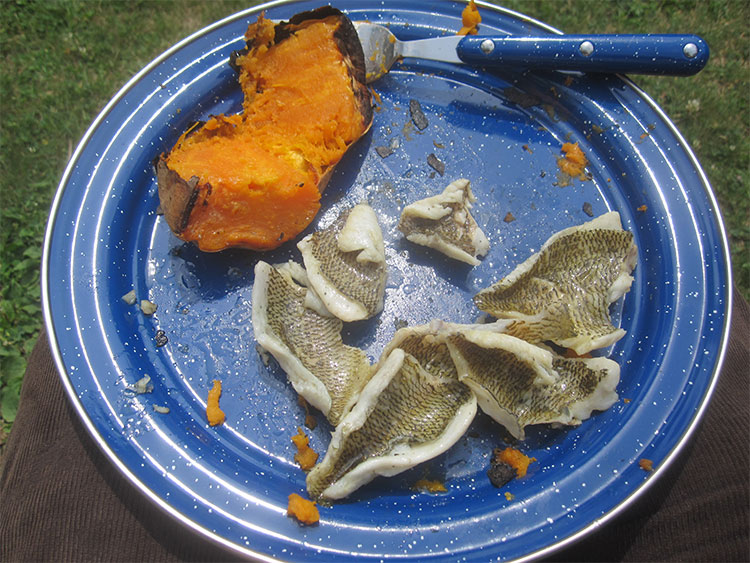 In the afternoon we visited the Fresh Water Fishing Hall of Fame and Museum. The grounds of the museum include sculptures of various freshwater fish, with a climbable four-and-a-half-story muskie being the trophy. Panfish swim in the water surrounding the sculpture, and fishing poles are sitting around for everyone's convenience. The world record muskellunge, which was actually caught in Hayward in 1949, is on display. Various other record fish are mounted at the museum, including a hybrid muskie, and largemouth and smallmouth basses. Rooms are filled with various fishing accouterments, and a few rooms are completely devoted to fishing lures and outboard motors. The museum costs eight dollars and should be part of a pilgrimage for any devoted angler or fish aficionado.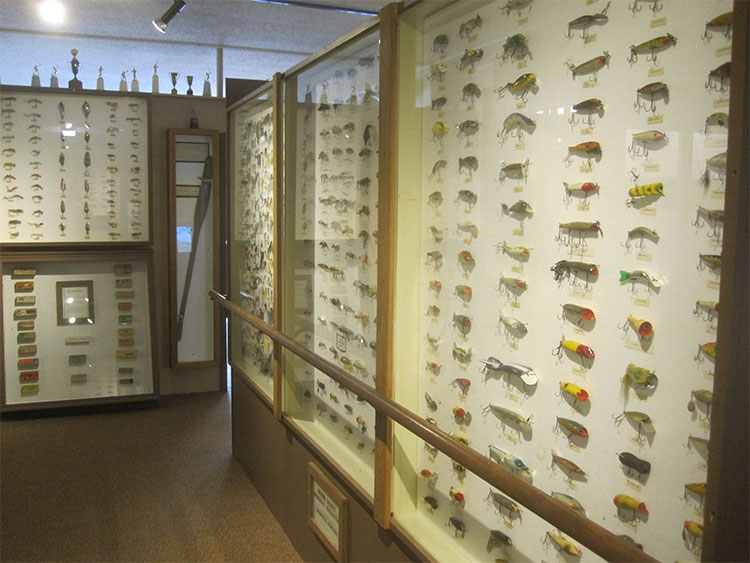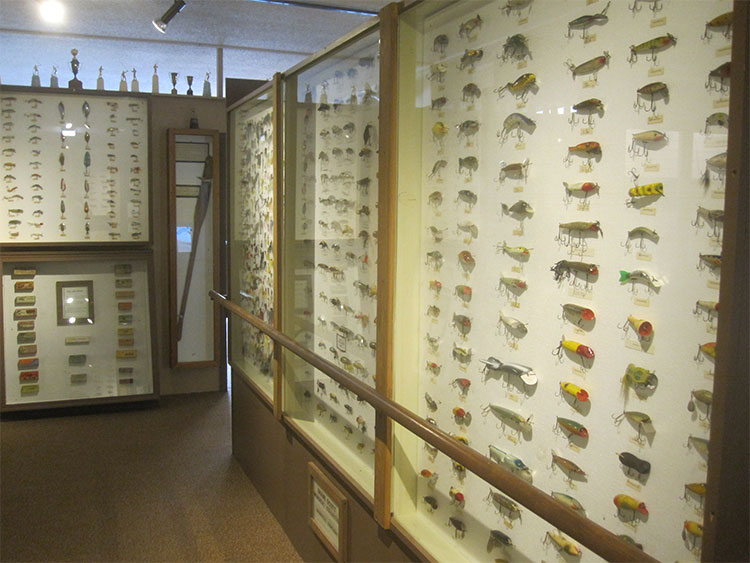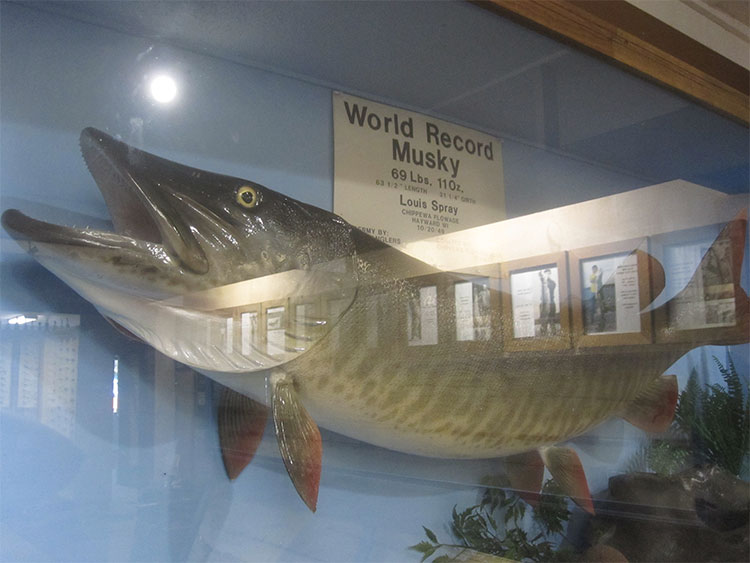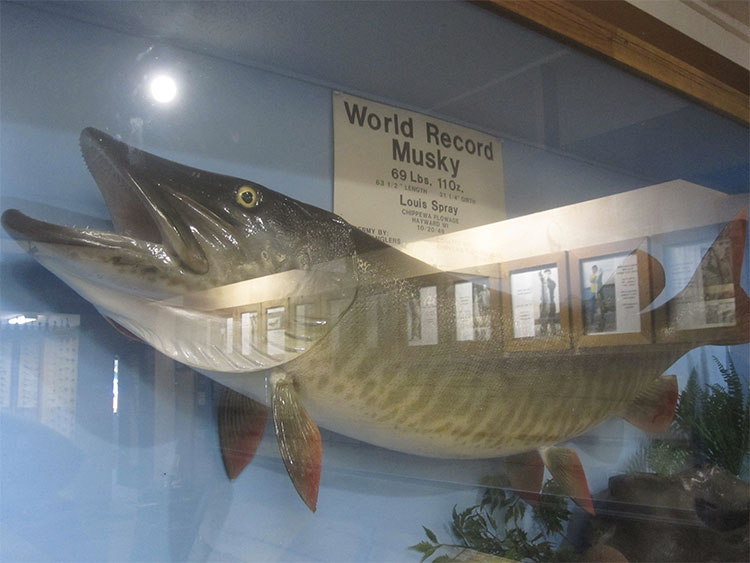 Of course, the real destination of driving up north was finding a fish fry establishment, and the Lost Land Lake Lodge didn't disappoint. Nestled on the banks of Lost Land Lake on the edge of the Chequamegon-Nicolet National Forest, Lost Lake Lodge has been in operation since 1923. In the late 1800s, before becoming a resort destination, the area around the lake was owned and operated by two logging companies. Nowadays the logging is gone, and five log cabins and the lodge are on the lake's edge. The lake itself is one of three of Wisconsin's "Quiet Lakes," where jet skiing is banned and boats aren't allowed to travel faster than 10 miles per hour.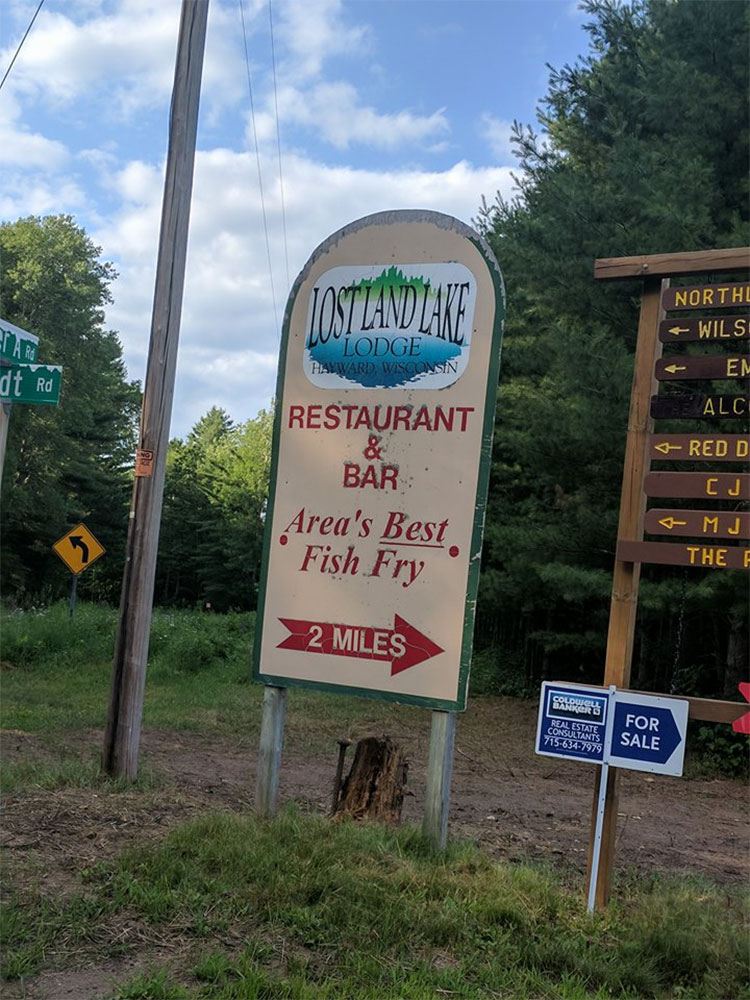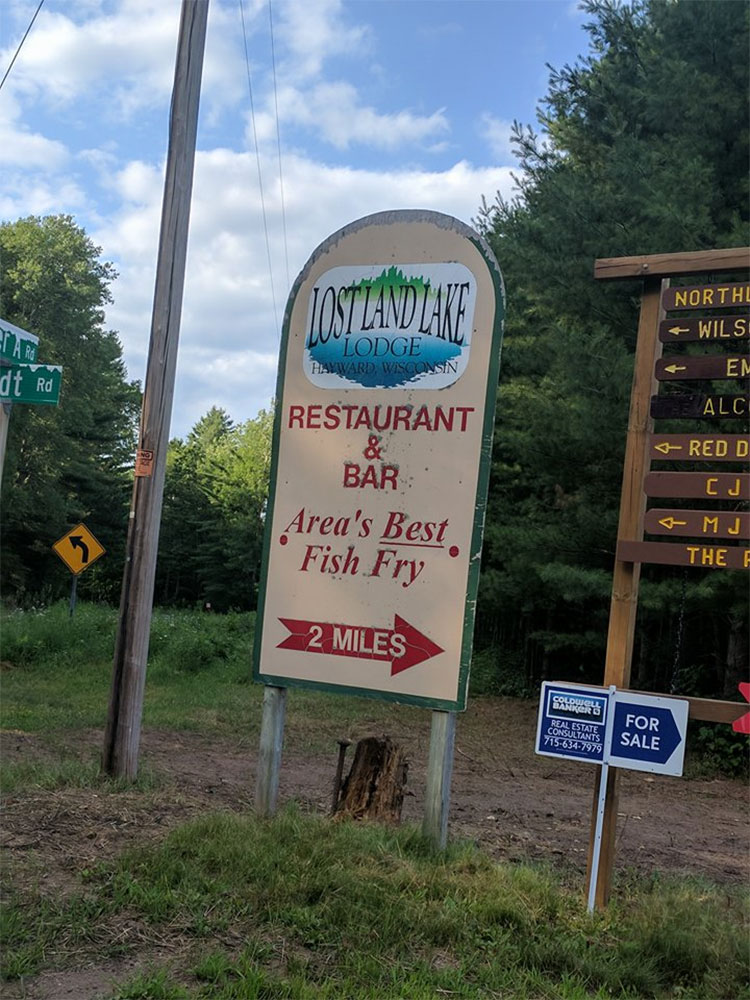 As we neared the lodge, signs proclaiming it as the "area's best fish fry" began to appear. It seemed as if it would be a long wait, as cars lined the road leading up to the lodge, but we were immediately seated. The fish mounted on the solid wood walls confirmed its lodge credentials. Their all-you-can-eat fish fry is served family style, and being that you can get more of anything, its $13.95 price tag is reasonable. First we were brought delicious garlic rolls, which my brother claims were the best rolls he ever had, along with a bowl of big and chunky coleslaw. A small platter of cod soon arrived, along with a bowl of fries. The cod pieces were small, but it didn't matter because they were unlimited! I thought they ranked above your normal school of fish. The tartar was pretty piquant as well. The fries were like wedges, waffle fries, and steak fries all rolled into one. Overall the food was well above average.
There was a constant sound of people being asked if they wanted more fish. I saw one guy do the sign of the cross and bless a piece of fish on a plate after being asked if his table wanted more. The guy behind me was also asked and declared, "I surrender!" We had a second plate of fish, along with more rolls, slaw, and fries, but when we were asked if we wanted a third plate, we declined. Our waitress actually said we did good and that she was proud to be our waitress. I didn't let on that I had been practicing this sort of thing.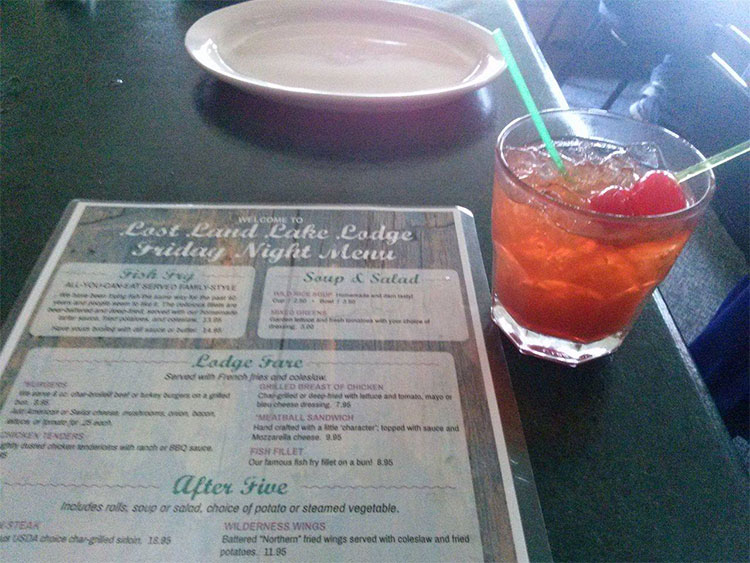 After dinner my brother and I walked down to the beach of the lake and sat in two chairs overlooking the peaceful water. It was tough to get myself up, and I sort of wished that I had rented one of the cabins. But, we had to leave because the next day we were headed up to the Apostle Islands to kayak to, and camp on an island that probably had more bears on it than people. But, that's another story for another time.
Rating: There's a lodge and a lake, all you can eat of everything and everything's pretty tasty, located a short drive from a museum about fishing with a muskie the size of a building. 4 out of 5 stars.