Caleb Westphal hasn't missed a Friday night fish fry since 2013. Follow along with his record-in-the-making here.
Last week I mentioned that I thought it was time to add a little spontaneity to my fish fry routine. So this week I jumped in my car, cranked Wilson Pickett, and started driving without looking up anything ahead of time. I took 794 south of town and then started heading west on College Avenue. I told myself I would stop at the first place that looked like it had a fish fry, and if I made it all the way down College without finding one, I'd take the next road south and head back east. I drove for a good 15 minutes when the road ended and The Steakout (6300 Industrial Loop, Greendale, 414-421-7200) appeared like an oasis in a desert.
The parking lot for The Steakout was packed, and being that I was at a restaurant in Wisconsin on a Friday night, I thought there was no way it didn't have a fish fry. As I walked in, my eyes had to adjust to the dimmed lights, and I soon found out I was a little underdressed in my Willie Nelson T-shirt. The restaurant's name is a useful indicator, as the establishment is a steak house with a supper club feel. It is one of the more upscale places I've gone for fish, which contrasts with all my talk of gravel parking lots last week. But hey, I told myself I'd pull into the first place I saw, and that's what I did.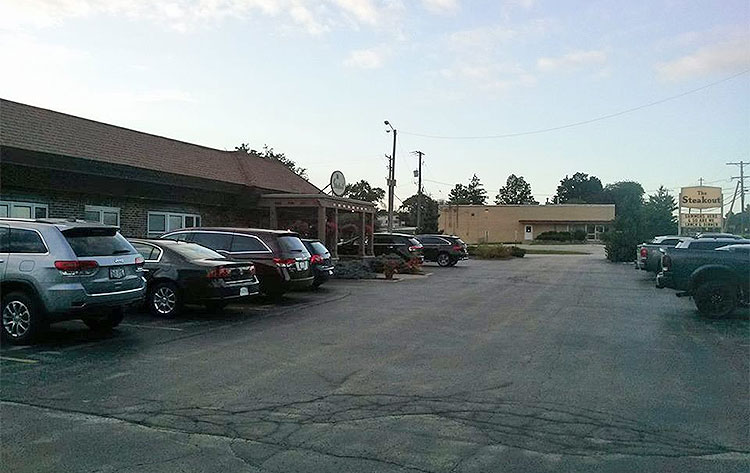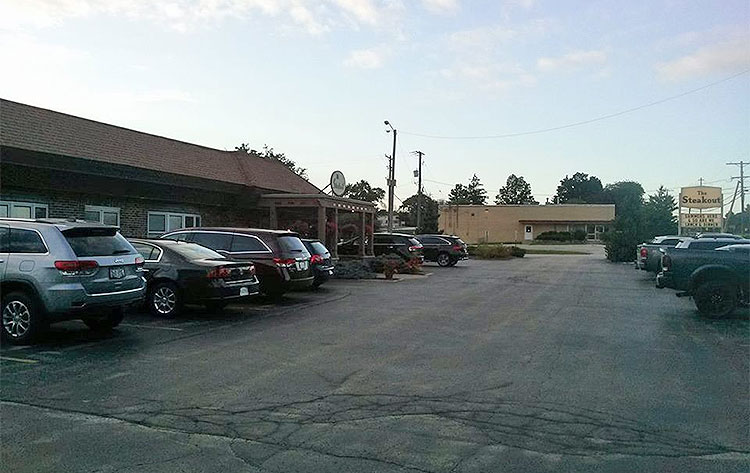 I sat at the bar and took a look around. There was a Godfather poster straight across from me, and the only substantial source of light illuminated some bottles behind the bar. The clientele looked to be even older than that of Baby Boomers, and the couple next to me were drinking martinis instead of tapped domestic beers. The dining room area is separated from the bar area, and peering over I could see heat lamps for meat hanging from the ceiling. I later learned that there is an open grill behind the lamps, where patrons can watch their steaks get cooked.
I ordered an Old Fashioned, which was one of the better ones I've had in a while. Being that The Steakout is pretty classy, a waitress took my order at the bar, just as if I had my own table. I also was referred to as "sir," which is a pretty infrequent occurrence for me. I went with the cod fry, which at $13, was the cheapest entrée on the menu. There are two other fish fry options: perch for $16; and perch, cod, and scallops for $25.
As I feverishly ate the the bread in the basket brought for me, I noticed a lounge singer setting up next to the bar. As if by clockwork, as soon as Al White launched into his first song, Michael Bublé's "Everything," my food arrived. I was so hungry I stabbed my fork into a piece of fish without taking a picture of it first. The fry came with three pieces of cod that had a very soft and light breading, with a little bit of a seasoning. The tartar was very sweet, and the coleslaw had a pleasant crunchiness. It came with waffle fries, which were pretty standard. But, as you must know, any waffle fry is a good waffle fry. By the time Al started a rendition of "All Of Me" (did he see my Willie T-shirt??), I had cleaned my plate. Before leaving I ordered some clam chowder for dessert, as I somehow forgot to order it at the beginning.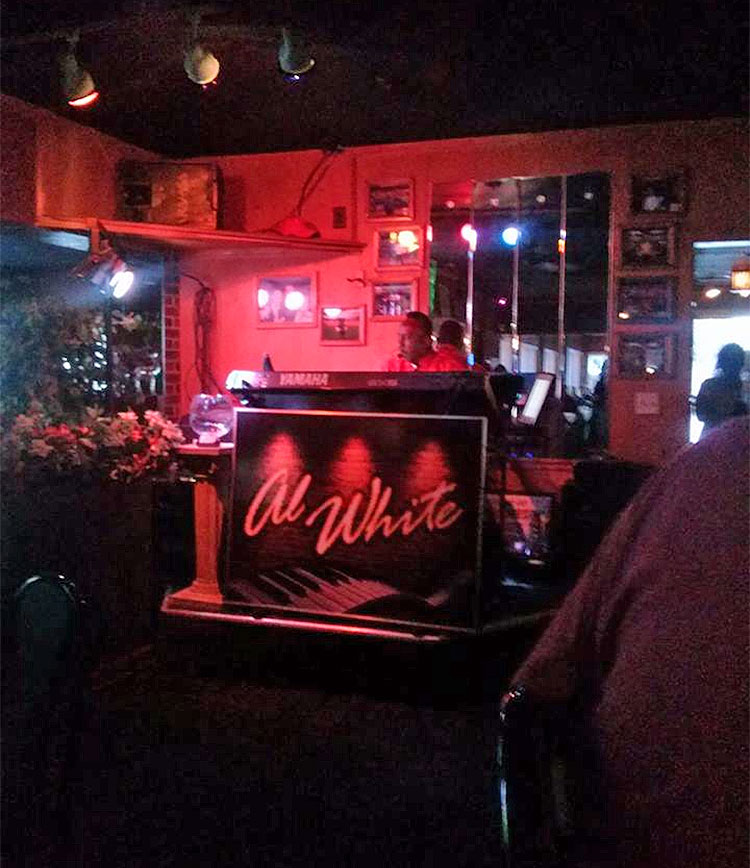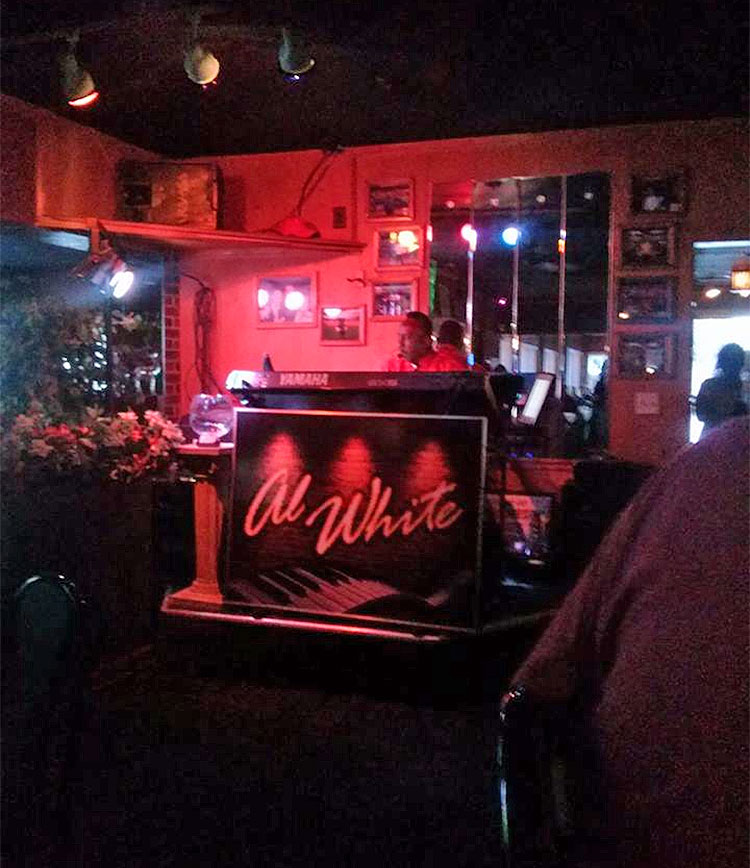 Overall the experience and food at The Steakhouse was enjoyable. I'm intrigued by the open grill for steaks, but I don't foresee myself going back anytime soon unless it's a special occasion, as I'm sort of a tightwad. If you are looking for more of a formal fish fry place with a supper club vibe, this is a great option.
Rating: Classy supper club vibe, lounge singer crooning the classics, great service, waffle fries, light but enjoyable fish fry batter. 3.5 out of 5 stars.