Caleb Westphal hasn't missed a Friday fish fry since 2013. Follow along with his never-ending adventures here.
Memories, tradition, and togetherness—I've reflected on these themes often in this column. Maybe they are tired, old tropes that have nothing to do with fish frys, and should be crumpled into a ball and thrown in a waste basket, never to be revisited again. It would take a lot to convince me of that. Guy Clark, in his aptly titled tune "Stuff That Works," sang these words: "Stuff that works, stuff that holds up / The kind of stuff you don't hang on the wall / Stuff that's real, stuff you feel / The kind of stuff you reach for when you fall." As I've gone from restaurant to bar to church basement, the fish frys have become part of the glue that has held my life together. Fish frys—and the memories, tradition, and togetherness that surround them—are essential. They are the "Stuff That Works." All of these things are present at Mibb's & Viv's (7300 N. Lannon Rd.; 262-251-4122), a fourth-generation-owned establishment in Lannon, in the inimitable state of Wisconsin.
Built in 1895—using stone from a nearby quarry—the building that Mibb's & Viv's calls home opened as the Davis Hotel in 1896. In 1925, it was purchased by Alfred Mead, who was a relative of William N. Lannon, the man that Lannon is named after. Mead, who was the great-grandfather of the current owner, ran Mead's Tavern until 1945. Mead's daughter Vivian, and her husband, Mario, who was known as Mibbs, then took over the establishment, and it became Mibb's and Viv's. Mario and Vivian Monacelli eventually handed the reins to their son Ronald and his wife, Patsy, and they started serving food at the establishment in the 1980s. Today, their son Michael and his wife Gina own the business.
An old-school feel permeates Mibb's and Viv's. If I closed my eyes while there and opened them to find myself in 1990, not much would have to be changed besides switching out the televisions to ones a little less modern, and putting a Kiddie Cocktail in my hand instead of an Old Fashioned. Carpet lines the floors, red tablecloths cover the tables, decorated lampshades hang from the ceiling, and glasses hang upside down above the bar.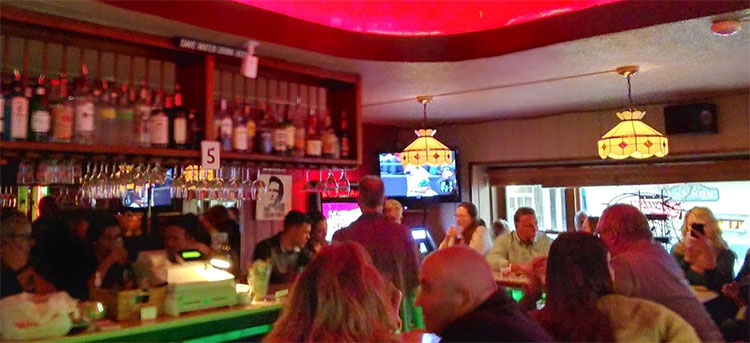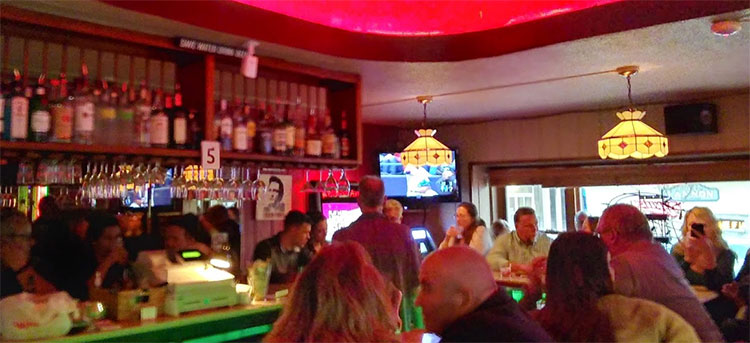 The large rectangular bar was full of people waiting to eat. Notably, no one was eating at the bar itself. The dining area has only eight tables, and the procedure for ordering is similar to what I've seen at some supper clubs. Food orders are placed with a server or at the bar, and you are seated when your food is about to come out or has just been placed on your table.
I was standing next to the bar drinking an Old Fashioned (no fruit on bottom, garnish of choice) while talking to a friend, as we waited for another friend to arrive, when a server pointed out to us that everyone seated at the bar had already put their food order in, and that we probably should too or the wait would be pretty long. We eventually decided to get ahold of our other friend who was still on his way, and put in all three of our orders. Luckily, it was after 7 p.m. and the crowd was starting to let up a bit.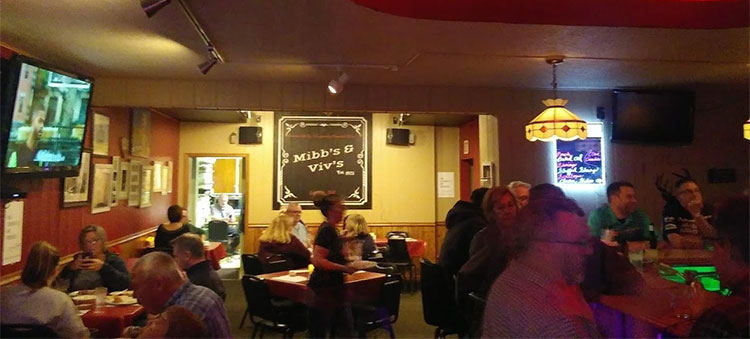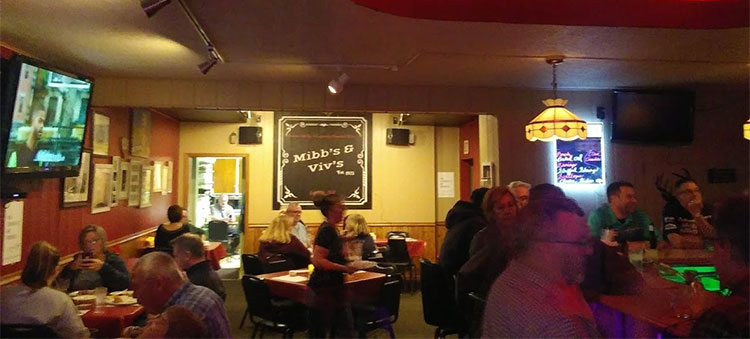 There are plenty of seafood options: perch ($15.95/$11.95), haddock ($11.95/$9.95), cod ($11.95/$9.95), shrimp ($13.95), scallops ($13.95), stuffed shrimp ($14.95), baked cod ($12.95), and a seafood platter (cod, haddock, perch, scallops, shrimp, and stuffed shrimp for $16.95). Potato options include french fries, German potato salad, or potato pancakes. Pancakes are not homemade and are $1 extra. Clam chowder is also available ($4/bowl, $2.75/cup). I went with the seafood platter with fries, and a cup of chowder.
We were called to our table and the food was brought out. The chowder was extra thick, with lots of vegetables, almost enough to overwhelm the clam. Corn, peas, carrot, and potato could all be found. The coleslaw was extra crunchy, coated in a mayonnaise dressing, and served family-style. On the plate was a piece of marble rye, cut in half and sandwiched together. It was of decent quality, although a little dry around its edges. The french fries were commendable, and appeared to be hand cut, with some having a little skin left on them.
And then there was the fish and other seafood. There was so much going on it was hard to keep it all straight. The three of us started by inspecting the pieces on our plate, saying things like "These are the scallops and these are the shrimp," and "Oh, and this is the haddock and here is the cod." There were three scallops, three pieces of regular shrimp, one shrimp stuffed with cheese and crab, a butterfly of breaded perch, a piece of breaded haddock, and a piece of beer battered cod.
The scallops and shrimp were both of high quality, as was the homemade cocktail sauce that came with them. The perch had a light, crumbly breading, and was the kind of fish that is like a piece of candy that doesn't need any more sugar—or in this case tartar—to go with it. The cod and haddock pieces were hefty, and while they didn't blow me away, they were enjoyable and paired well with the mayo and pickle relish based tartar. Overall, I was very satisfied with the seafood platter and the amount of food that came with it.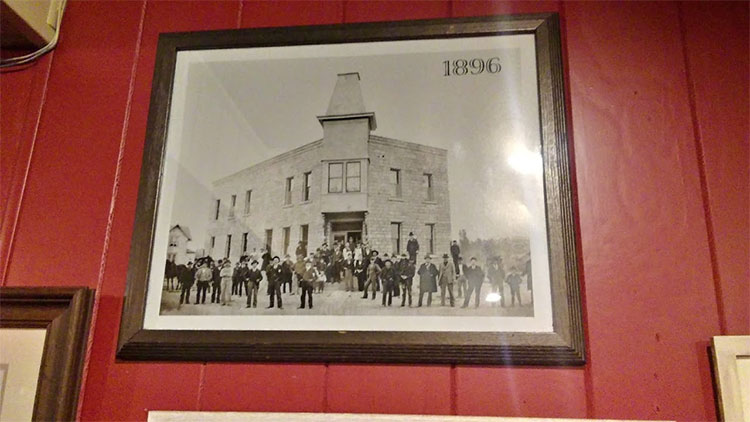 Mibb's and Viv's has been in the same family for just under a century. And while photos of its past are hanging on its wall, the establishment is very much alive and in the present. New memories are made, a tradition continues, and people keep coming together to hear their name called and to find fish frys sitting at one of the restaurant's eight tables. It's stuff that works, and it's stuff that's real, and you better believe it's stuff you feel.
Takeaways: fourth-generation owned; old-school vibe; non-muddled Old Fashioned; put your order in before you are seated; lots of seafood options; thick and fully-filled chowder; quality french fries but no homemade potato pancakes; crunchy slaw; can you spot which of the shrimp is stuffed?; perch as sweet as candy; hefty cod and haddock; cash only but they have an ATM; get there super early or get there late, otherwise you'll have to wait; their Wifi password is fishfry1.