Between beloved and well-established local staples and a steady wave of new bars and restaurants, worthwhile Milwaukee dining and drinking gems can occasionally get lost in the shuffle. With Tucked Away, Milwaukee Record digs deep with the hope of unearthing some of these gems.
Traveling westbound on Wisconsin Avenue, the culinary landscape eventually develops into a morass of bars and chains designed to placate the base needs of the hungry broke Marquette student. On a drizzly day the lights of Real Chili hum out onto the streets, reflecting the comfort there-within. For many, that classic spot and the wonderful Miss Katie's Diner have long served as the sole oases of anything not hyper-processed. No longer the case. Nearly hidden behind an unlit sign and tucked into a small restaurant space, there is the whispered promise of bright, enigmatic, and almost unbelievably affordable Malaysian cuisine brought to you by Asian Papayoyo (2040 W. Wisconsin Ave.; 414-935-1111). The name itself and our unfamiliarity with this cuisine beckoned our curiosity.
The space: There are a few telltale signs that you're going to be eating well. When you want hole-in-the-wall food from a country whose cuisine has not yet melded into the zeitgeist of American dining, a big tell is that you can see the entire restaurant when you walk in the door without turning your head. Asian Papayoyo greets you with a mandatory, but welcoming intimacy. The tables are sparse and small. The essence, familial. There are some unnecessary-feeling Marquette sports posters on the wall, and in a smaller and more subtle showing, a bulletin board with pictures of Kuala Lumpur and Malaysia. Overall the aesthetic is utilitarian, with the brightest and most beautiful components being the pride on the faces of the individuals bringing you your food.
Milwaukee Record's food: It's difficult, if not impossible, to give this restaurant's food credit without first acknowledging some key things. The cuisine of Malaysia is otherworldly in its complexity. This is owed in part to lush surroundings and a singular access to unique ingredients and flavors, and in part to the combination of imperialism and trade's effect on the country. This is worth mentioning because a major portion of the menu isn't the food native to the family who cooks it. In what feels like a mandatory move to make ends meet, the majority of the menu plays the conciliatory hits of Chinese takeout, with an especially tragic addition of mozzarella sticks in the appetizer section. We ordered exactly none of that.
First to hit the table was the roti chanai. Roti is a flatbread intertwined in many of the cuisines in Southeast Asia. On the side of the bread was a curry sauce which was mind-bending in its complexity.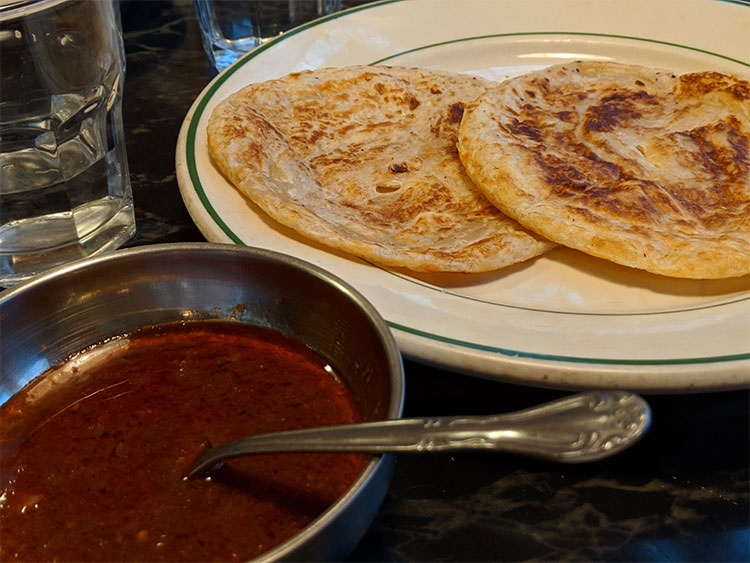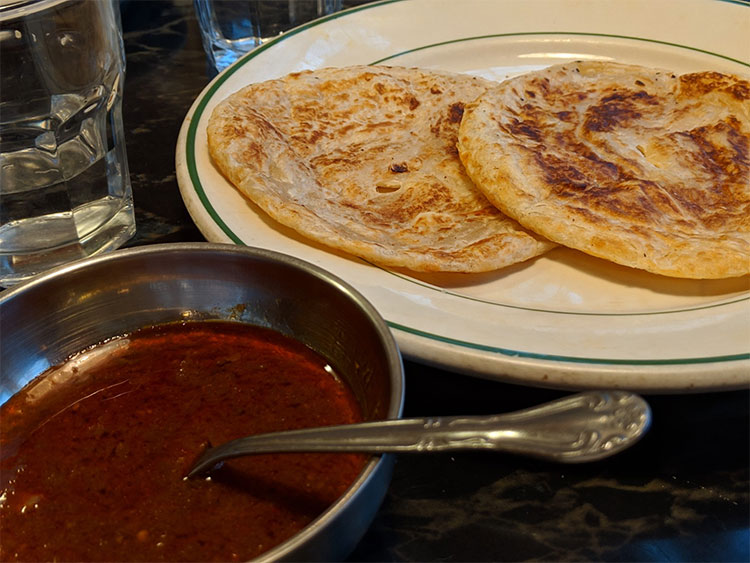 Our appetites roused, next came the mammoth steam buns. We went with roasted pork and red bean, each fantastic and each delivering something special all their own. The steam buns at Asian Papayoyo are about the size of a baseball, and thanks to their deliciousness and the ethereal bite they deliver, it's pretty much impossible to not feel like some kind of ravenous glutton, a la the parents who morph into hogs in Spirited Away. This is a positive thing, just to be clear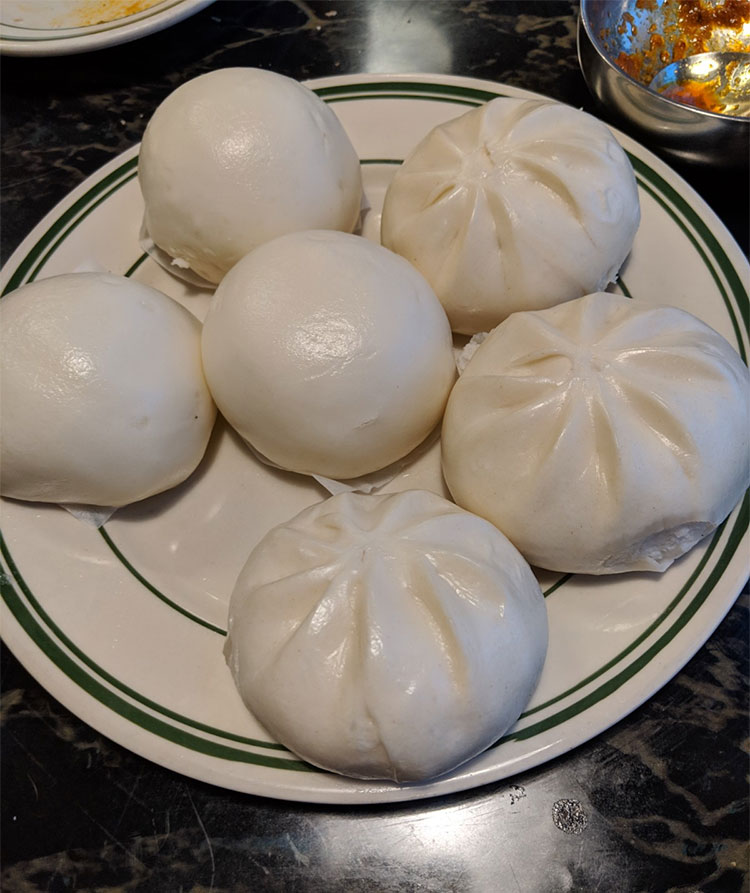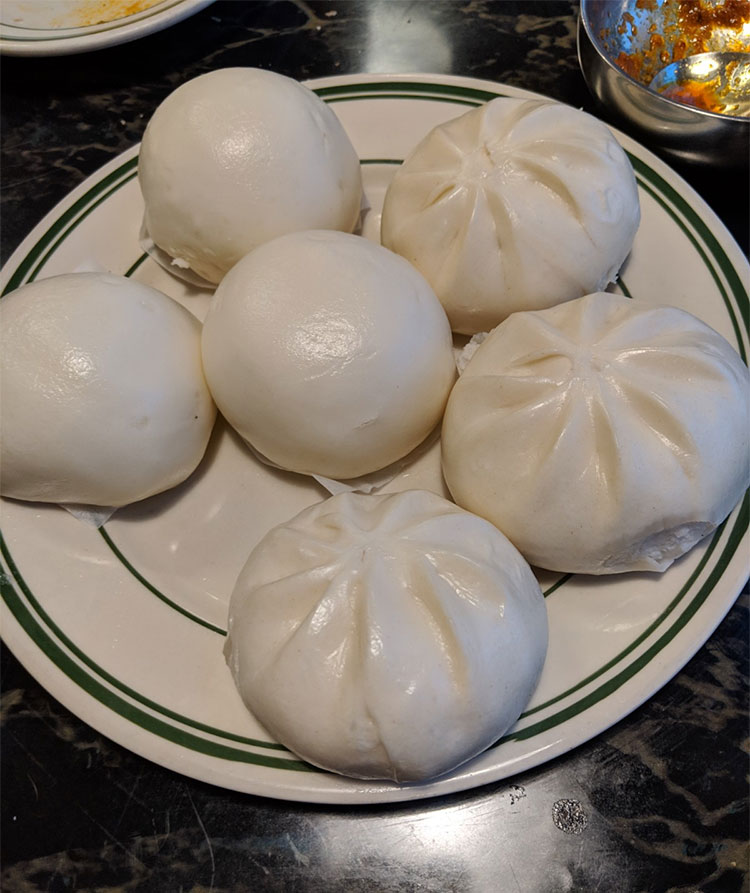 After this came the real feast. A dish of roasted pork, sliced and placed atop a bed of fried noodles and sauteed bok choy. Another noodle dish, mee rojak, which is a thick, spicy, and intensely flavorful bite of peanut sauce and fried tofu. A thickened curry dish that went by the name rendang—the sauce of which had a familiar punch of heat and flavor—this time covering sliced beef and prawns. If there was one dish that fell flat it might have been the chicken laksa, which honestly is only a victim of it's own vibrancy. Perhaps more than any of the other dishes, the laksa appeared ready to dominate the palate, but ended up being shockingly light and mild, to the point of being just a step above bland.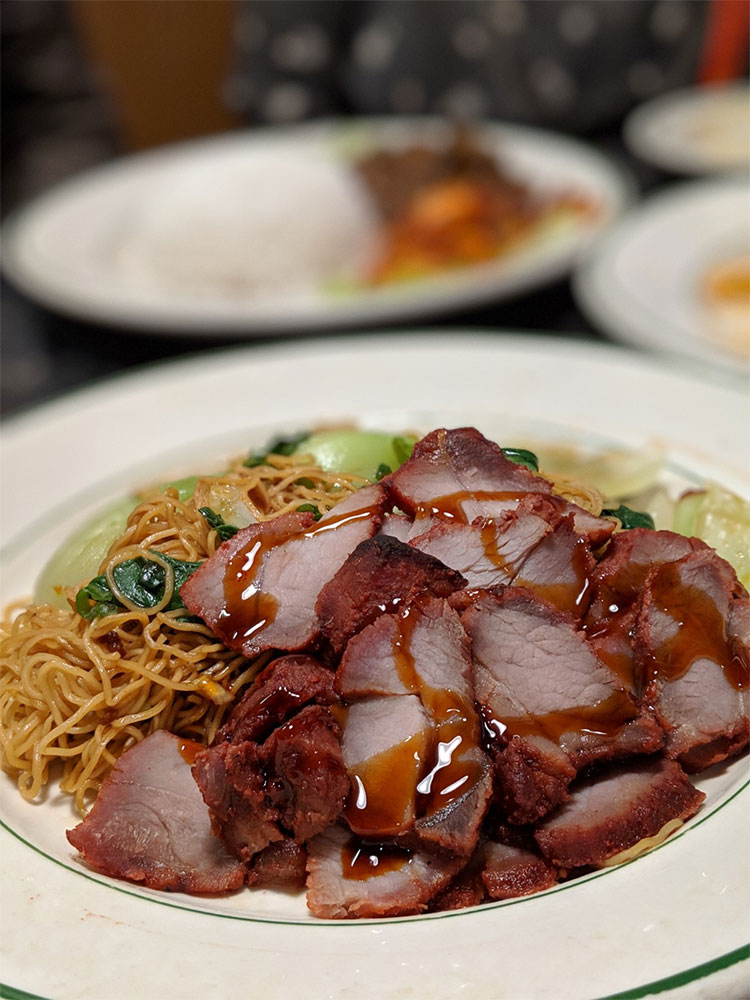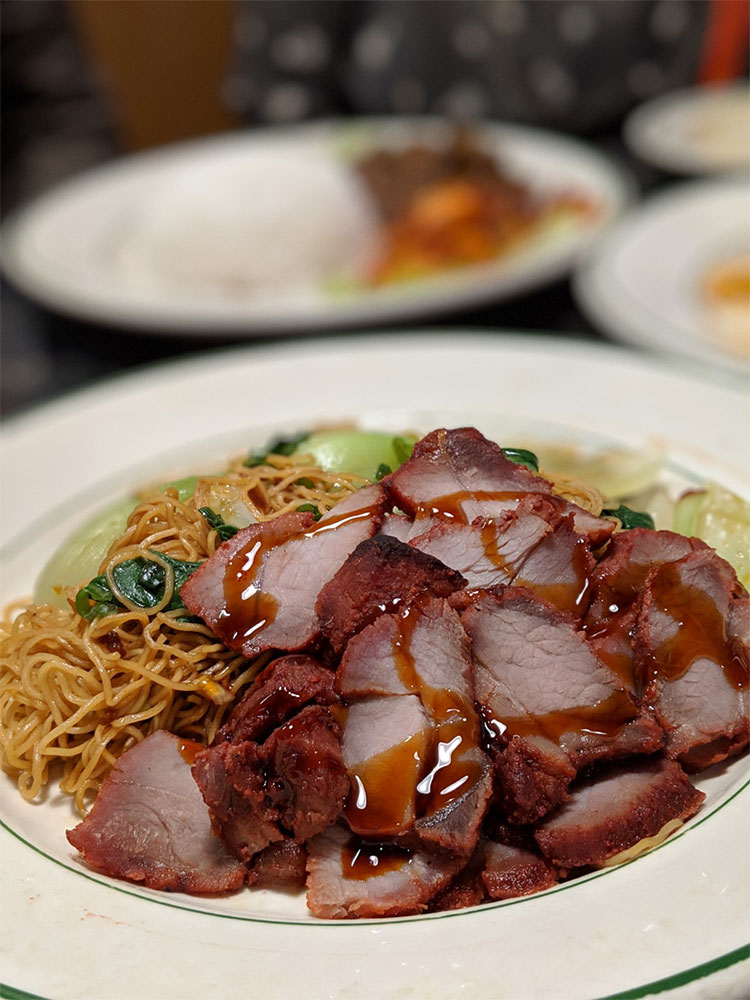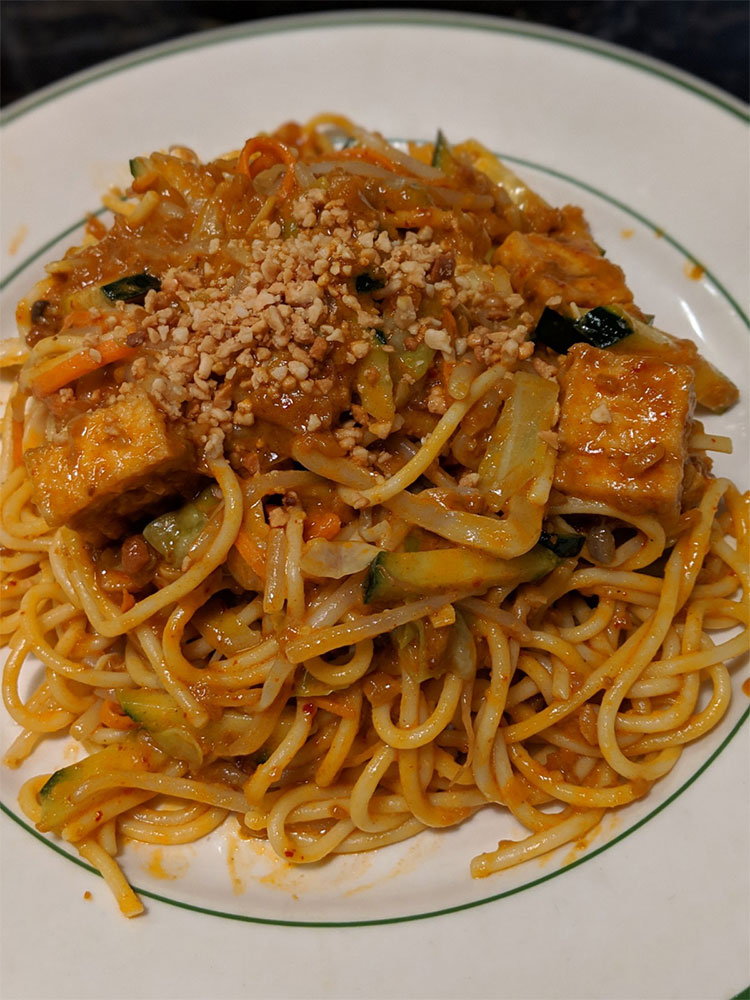 An additional treat was the rotating cast of family members who brought us our food. A husband and wife who do the cooking, their young son who filled our waters, and the grandmother named Bean who stood by the table to share conversation and company.
The verdict: Asian Papayoyo is first and foremost a family restaurant. Yes, they serve a distinct style of cuisine, and it's fair to say that when unfamiliarity is involved it's likely that the novelty of trying something new will take center stage. That said, when you see and taste the pride that goes into what you're eating, you see something more profound than what the restaurant's humble appearance might suggest. To be clear, we aren't saying anyone should feel obliged to 100% avoid the takeout style portion of the menu lest they appear willfully boorish. But we are confident that what we were served was truly special and worth the trip.
Additional notes: They don't serve alcohol but they do offer takeout if you like chasing your spicy food with a crisp beer.