The Department of Health Services reported a total of 2,756 positive cases of COVID-19 in the state of Wisconsin on Wednesday afternoon. That number is up from Tuesday's total of 2,578 positive cases. Twenty-nine percent of the 2,756 positive cases have required hospitalization. A total of 30,115 negative tests were reported on Wednesday, up from 28,512 on Tuesday.
Related deaths were 99, up from 92 on Tuesday.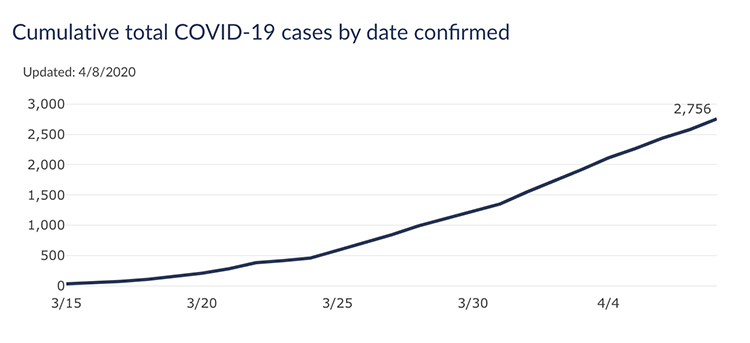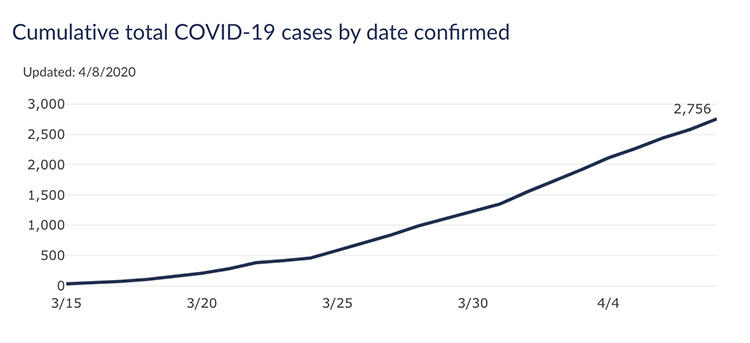 The DHS report includes 1,417 positive cases and 54 deaths in Milwaukee County alone. A website independently maintained by Milwaukee County (and updated later in the day) reports 1,461 positive cases and 59 confirmed deaths. More than 1,100 positive cases reported by the county are in the City of Milwaukee.
Discrepancies between state and county numbers aside, the reports paint an inaccurate picture of the COVID-19 crisis in Wisconsin. "Due to the nature of COVID-19 community spread and testing, the number of positive cases is likely much higher than that listed as a result of unreported or untested cases in our community," states the Milwaukee County site.
Some tentative, qualified good news: Previous projections from the University of Washington Institute for Health Metrics and Evaluation identified April as the deadliest month for COVID-19 in Wisconsin, peaking on April 27 and reaching 25 deaths per day. Last week, revised projections moved that peak day to April 15. Newly revised projections still identify the peak day as April 15, but now top off at 20 deaths per day. By May 7, projections reach zero deaths per day.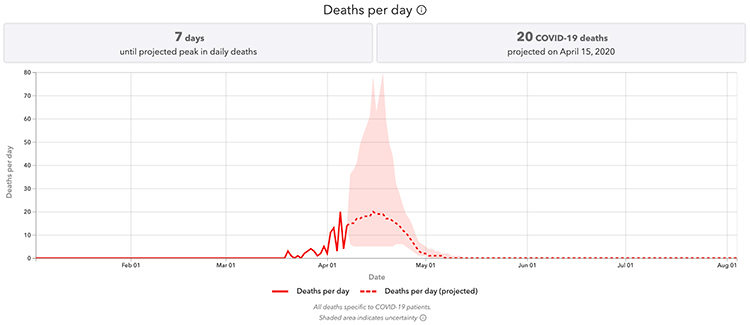 What's more, a projection for the state's total number of deaths has fallen to 424, down from 644 last week. Earlier projections put the state's total number of deaths at more than 900.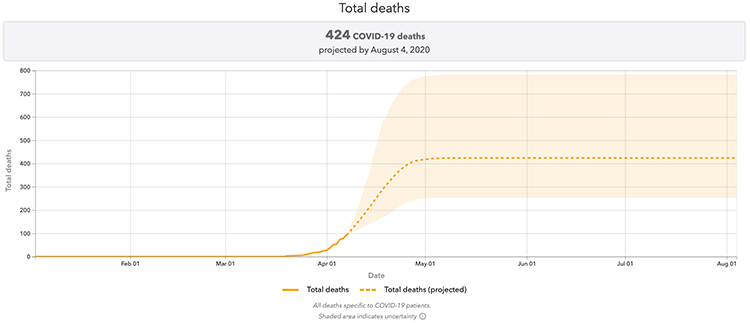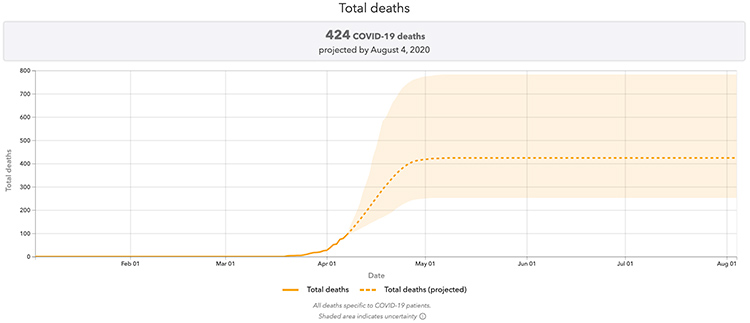 Of course, the projections don't take into account the possible fallout from yesterday's "vote and die" election, in which Wisconsinites were forced to risk their health and the health of others in order to vote. But yeah, we're sure it was "incredibly safe."