The Department of Health Services reported a total of 2,440 positive cases of COVID-19 in the state of Wisconsin on Monday afternoon. That number is up from Sunday's total of 2,267 positive cases. Twenty-seven percent of the 2,440 positive cases have required hospitalization. A total of 26,574 negative tests were reported on Monday, up from 25,169 on Sunday.
Related deaths were 77, up from 68 on Sunday.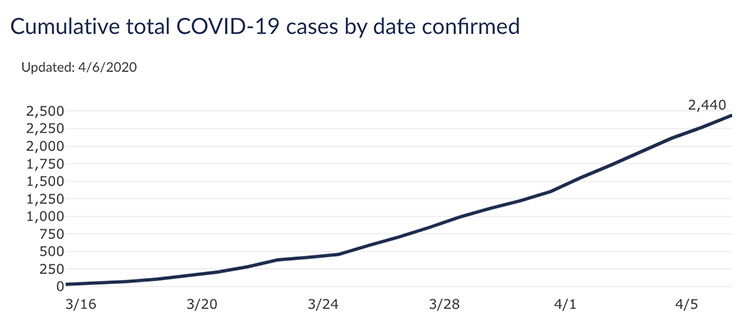 The DHS report includes 1,256 positive cases and 40 deaths in Milwaukee County alone. A website independently maintained by Milwaukee County (and updated later in the day) reports 1,304 positive cases and 45 confirmed deaths. More than 1,000 positive cases reported by the county are in the City of Milwaukee.
Discrepancies between state and county numbers aside, the reports paint an inaccurate picture of the COVID-19 crisis in Wisconsin. "Due to the nature of COVID-19 community spread and testing, the number of positive cases is likely much higher than that listed as a result of unreported or untested cases in our community," states the Milwaukee County site.
At least there's some good news. Previous projections from the University of Washington Institute for Health Metrics and Evaluation identified April as the deadliest month for COVID-19 in Wisconsin, with deaths-per-day peaking at 25 on April 27. But revised projections now place the peak day earlier, on April 15 (with 32 deaths per day).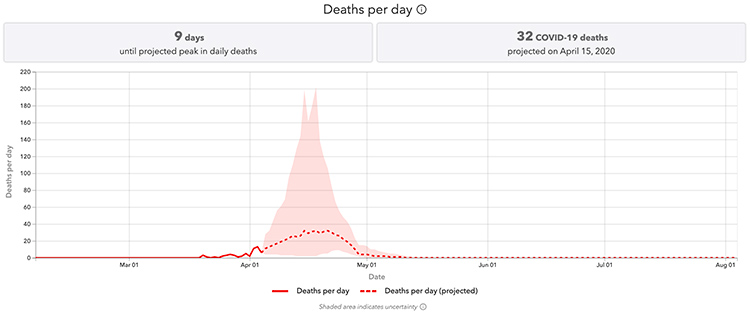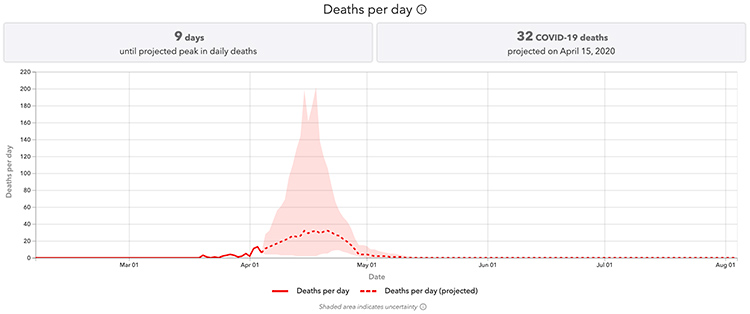 The curve flattens out by early May, and by May 12, the state's total death count tops off at 644 and stops increasing. Previous projections put the state's total death count at more than 900 by early June.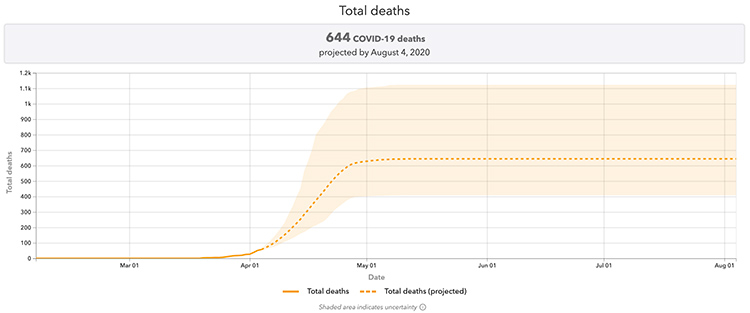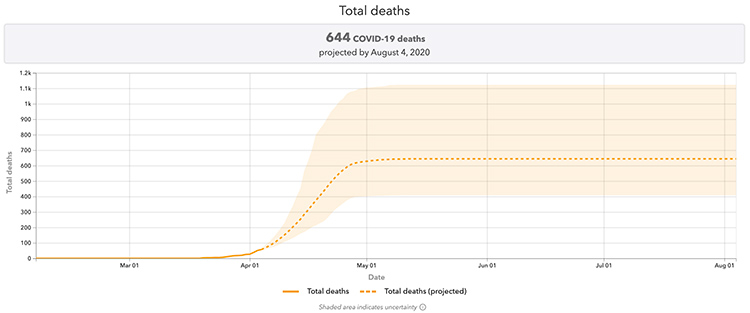 The study "assumes full social distancing through May 2020" (so keep doing that, Wisconsin) but doesn't take into account Tuesday's "vote and die" election, which is back on.