Caleb Westphal hasn't missed a Friday night fish fry since 2013. Follow along with his never-ending adventures here.
The destination was California—a trip to explore Los Angeles, and to visit San Ysidro along the Mexican border, in order to do some research for a project. At first I thought of having part of the trip fall on a Friday, but then decided I would fly out Saturday morning and return on Thursday evening. The plan was to fly out of Milwaukee and to get a fish fry the night before. But, as flights out of Chicago were much cheaper, I ended up getting a ticket to depart from there instead. My flight was scheduled for 6 a.m. on Saturday, and as I wasn't bringing a car, I needed to find a way to get down to Chicago on Friday night. I could either get a fish fry in Milwaukee before leaving, or find a place to get one in Chicago. I decided on the latter.
I took the 5:45 p.m. Amtrak out of Milwaukee, arriving in Chicago shortly after 7:15 p.m. After scrambling to get an L train ticket, I missed a Kimball Brown Line train, and had to wait for the next one. I shimmied back and forth on the platform watching the minutes count down to its arrival.
There are a handful of Chicago establishments that I've had a Friday night fish fry at before: Duke Of Perth, Will's Northwoods Inn, and Millie's Supper Club (2438 N. Lincoln Ave., 773-857-2000). I was once again headed to Millie's, and as I knew they had only been open since 5 p.m., I figured they would be serving fish quite late. Still, I was a little on edge as I arrived, after 8:15 p.m.
Situated in the Lincoln Park neighborhood, across from what was once the Biograph Theater, where John Dillinger was shot in 1934, Millie's Supper Club is modeled after the supper clubs of Wisconsin. Owner Brian Reynolds named it after his grandmother, who had brought him to many of these supper clubs during the summer months when he was young. It was his goal to authentically capture the feel and taste of these restaurants, and to also pay tribute to his grandmother. At Millie's, beer signs and Wisconsin-related photos hang on the walls, along with a cheesehead donning deer head, a moose head, and a television that plays old Hamm's beer advertisements on loop.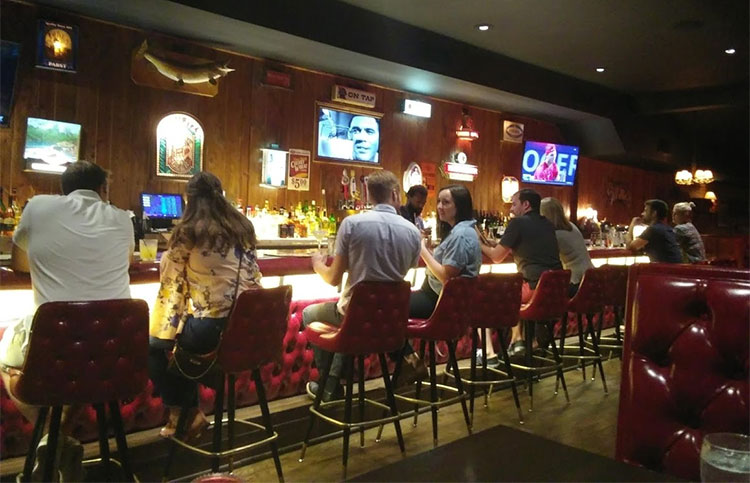 A few moments after taking my seat in one of their large red booths, I saw someone with a Cactus Club shirt walk past. By the time it registered with me that perhaps I should flag them down for some Milwaukee camaraderie, they were already out the door. Although I had seen many people wearing Cubs gear all over the streets of Chicago, no blue and red could be seen inside Millie's. It made me wonder if the place was filled with Wisconsinites. As much as I wanted to stand up and yell, "Who's all from Wisconsin!?!" I decided to look over the menu instead.
Millie's has six types of Old Fashioneds to choose from. Their standard—which is highlighted apart from the other five—is the Brandy Old Fashioned Sweet. It is priced at $11, while their other Old Fashioneds range from $12 to $14. I ordered one of the brandy sweet ones, and after nonchalantly turning down an offer for the prime rib, I ordered the fish fry. Fish frys are available every day of the week for $17.99, but on Fridays they are all-you-can-eat.
Many supper clubs provide a relish tray, but some do not offer them on Fridays with fish frys. This is not the case at Millie's, as a small relish tray consisting of carrots, celery, radish, olives, and pickles was provided. A basket of crackers and warm rolls was brought to the table as well.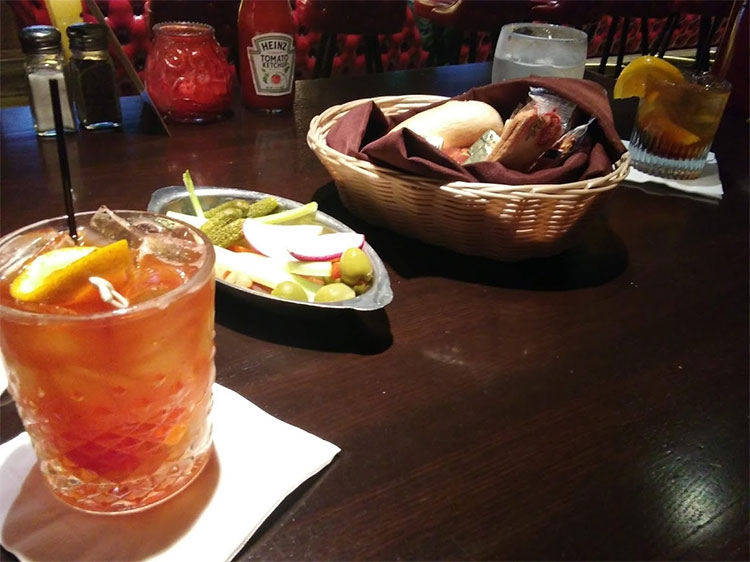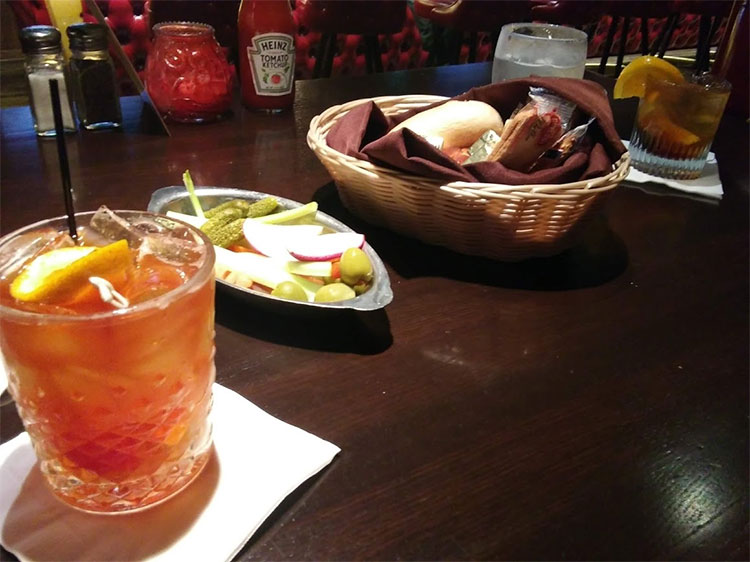 The fish fry consisted of two large pieces of beer battered fish. The batter was made with Pabst Blue Ribbon, and had a sweet and salty flavor to it. The fish itself was of an average quality, and there was nothing too remarkable about the tartar. Still, it was enjoyable enough to warrant a third piece. The long, straight cut fries were satisfactory. The coleslaw consisted of large, fresh cuts of red and green cabbage tossed in a mild cream. The two pieces of marble rye bread were excellent, in part because of their soft texture. Instead of a lemon slice, I was given a half lemon.
When I finished my meal, I was asked if I wanted an ice cream drink. And, as is almost always the case when I'm at a supper club, I was too full to even consider it. This was my third time at Millie's, a restaurant that largely does justice to the Wisconsin supper club and fish fry traditions. Is the food beyond compare? No, but it is quite good. Does Millie's have a completely authentic supper club feel? Not quite, but it gets pretty close—probably as close as you are going to get in Chicago. If you find yourself in Chicago on a Friday night, you have no excuse not to get a fish fry. Millie's has you covered.
Takeaways: it's a supper club in Chicago; six Old Fashioned options; relish tray and warm rolls; excellent rye bread; AYCE Pabst battered fish; many other Wisconsin favorites available on the menu—cheese curds, a Lazy Susan with assorted snacks and dips (including Usinger's Braunschweiger), beer cheese soup, deviled eggs, Genuine Broaster Chicken, and prime rib; all their beers have a connection to Wisconsin; vintage Hamm's advertisements on a television over the bar, and a large Hamm's sign over one of the urinals in the men's restroom.