Caleb Westphal hasn't missed a Friday fish fry since 2013. Follow along with his never-ending adventures here.
Last year Cinco de Mayo fell on a Friday, and I made a trip to Café el Sol (1028 S. 9th St., 414-384-3100), with hopes of trying their Latin-inspired fish fry buffet. It turned out that the United Community Center (UCC), which houses Café el Sol, was having their annual anniversary dinner that evening, so I ended up eating at Muskie's Gourmet House instead. This year Cinco de Mayo fell on a Saturday, so I thought I'd attempt to go to Café el Sol on Cinco de Mayo Eve. The UCC's anniversary dinner had been held the week before this year, so the restaurant was open to the public.
Cinco de Mayo is widely misunderstood in the United States, and it is often celebrated in ways that are culturally insensitive, to say the least. It commemorates the victory of Mexican forces at the Battle of Puebla on May 5, 1862. No, this wasn't part of the Mexican fight for independence—that fight was against the Spanish, and began in 1810 and ended in 1821. Rather, it was a battle against the French, who were trying to establish a foothold in the country at the time. Today Cinco de Mayo is celebrated in Puebla, and in some parts of Mexico, but it is much more widely celebrated in the United States, by Mexican Americans in honor of their heritage and culture, and by a wider American population, that tends to be ignorant of what they are celebrating.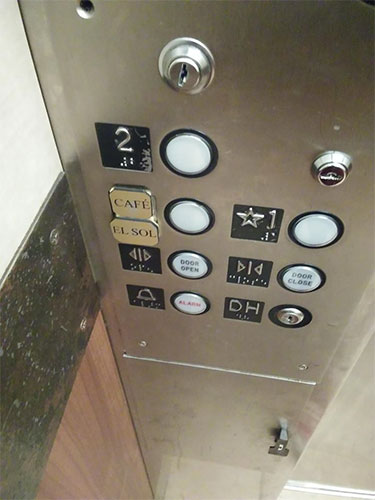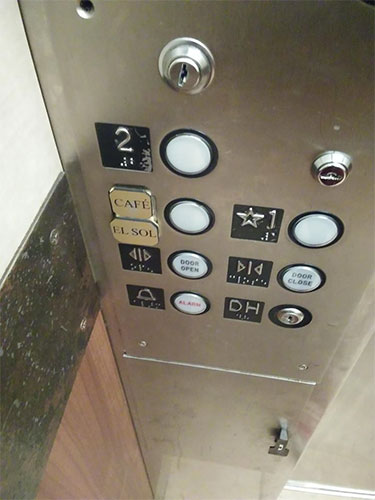 As a white American living in the "build the wall" era, I reflected on the best way to celebrate the holiday. Certainly it is not by wearing a sarape and sombrero and downing shots of Jose Cuervo. Nor is it probably best done by eating a taco bowl at Trump Tower and then tweeting "I love Hispanics." It seems to me showing a bit of deference and an intent to learn is the best approach. It was with that mindset that I headed to Café el Sol.
Café el Sol specializes not only in Mexican food, but in Puerto Rican cuisine as well, and has been open since 1984. They have been serving fish frys for at least a few decades. As I entered the UCC, I wandered around for a minute, until I was pointed to an elevator by someone behind a desk, and told the restaurant was in the basement. Upon leaving the elevator there is a small bar to the right and a large dining area ahead and to the left. I inquired about a table and the buffet, and I was told I could sit anywhere I would like. Surprisingly, only a handful of tables were occupied, and the whole place was pretty empty. I was brought some salsa and chips, which supplanted rye bread for the night, and I ordered a margarita on the rocks instead of an Old Fashioned. I also confirmed I was getting the fish fry buffet and headed to check it out.
The buffet consisted of coleslaw, lettuce salad, Puerto Rican rice, white rice, pork, chicken, broiled fish, and fried fish. Although the pork and chicken looked great, eating them would have meant less fish, so I decided not to take any. The coleslaw was almost all red cabbage, had a little bit of cilantro, and had some heat from some small cuts of hot red peppers. The broiled fish was a nice option, and was prepared with peppers and onions. A light yet crispy breading with a Latin-inflected seasoning covered the fried fish. The fish itself was a little on the dry side, but not necessarily in a bad way. It could still stand on its own without tartar, but it was almost as if it was calling out for its condiment companion. The tartar managed to be both tangy and sweet, and gave the fish a real punch.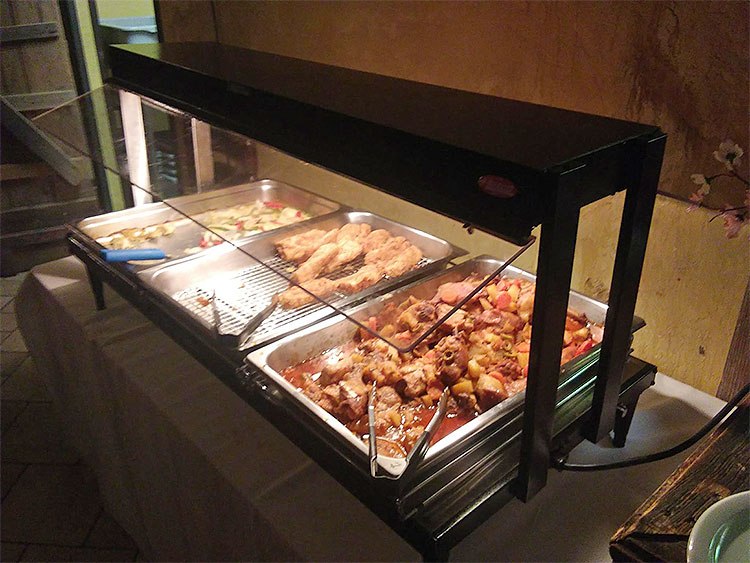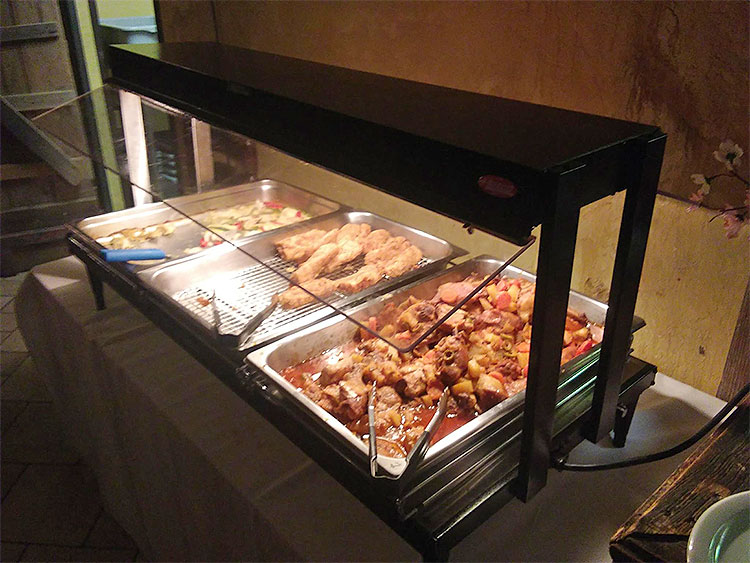 As I finished my third plate of food, I sat back and took in some of the live music. It's not out of the ordinary to hear accordion playing and polka music at many Milwaukee fish frys, but at Café el Sol one hears Latin music with Spanish vocals. How great it is to know that people are enjoying fried fish and music of different flavors and varieties throughout the city. Here's looking at you, Milwaukee.
Takeaways: Fish fry buffet!; a darn good margarita; a little heat in the coleslaw; the tartar and fish seemed meant for each other; served from 5-8:30 p.m. with live Latin music beginning at 6:30 p.m.; you aren't in the wrong place, the restaurant is in the basement; no need to wait until Cinco de Mayo, this fish fry is worth checking out any time of the year. RECOMMENDED