Caleb Westphal hasn't missed a Friday fish fry since 2013. Follow along with his never-ending adventures here.
When I was choosing a fish fry location this past week, I had two boxes I wanted to check off on my list: "a place close to downtown," and "all-you-can-eat fish." I was not aware that by eating at Victor's (1230 N. Van Buren St., 414-272-2522) I would also be checking off "going to Milwaukee's premier cougar bar." I'd been there once before for fish, about six years ago, shortly after moving to Milwaukee. When Victor's resurfaced in my mind as I thought of places to go to last Friday, I remembered it being pretty unique inside, but was completely ignorant of its reputation. After mentioning to a few people that I was planning on going there, they sort of chuckled and filled me in. "Ah, what the hell," I thought, "this might get interesting." So, just as Benjamin Braddock sheepishly wandered into the Taft Hotel in The Graduate, I made my way into Victor's.
At just after 5:30 p.m., the place was almost empty, which stands in contrast with many places on the periphery of the city, which tend to pack up by 5 p.m. on a Friday. The small amount of people inside was underscored by how big Victor's is. There is a humongous bar right as you walk in, and beyond it many black leather booths line two walls, countless tables are set up, and there is another bar. Blue string lights reflected off the dance floor, and cast a blue-hued glow on the rest of the otherwise carpeted Victor's. The trippy lounge vibe was further magnified by mirrored walls, and dormant lights and speakers hung from everywhere, just waiting to kick Victor's into nightclub mode. Besides the flat screen televisions above the bar, you would have no way of knowing that you weren't dining in the 1970s. The general ambiance of Victor's floats somewhere between refined and tacky, and it's enough to make you feel dislocated from your normal spatial surroundings.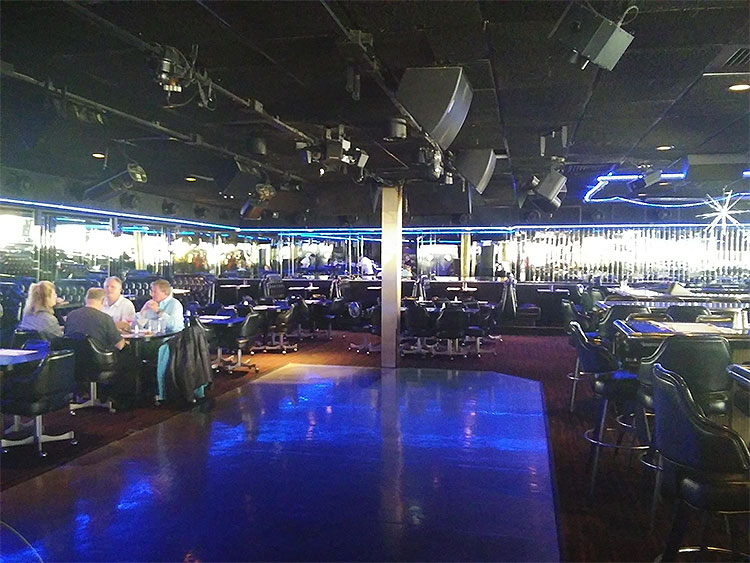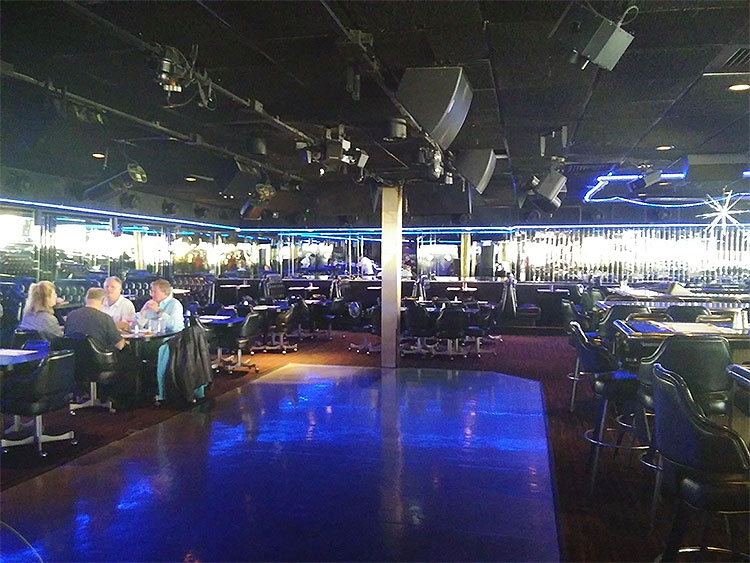 In fact, the history of the place starts well before the 1970s. Victor Jones, now in his late eighties, has had the establishment at its current location since 1966. Prior to then, Victor's was located at 613 E. State St., just a few blocks from where it currently stands. Jones took over his father's tavern there in the late 1940s, while he was still a teenager. While digging through the city directories, I was able to confirm that his father, Lawrence "Casey" Jones, ran a tavern in Milwaukee since at least the end of Prohibition. Today Victor has many children involved in the business, so the thought of a century of Jones-run businesses in Milwaukee doesn't seem far-fetched.
The fish fry options at Victor's are pretty simple. All-you-can-eat cod—either beer battered or baked—is $13.75, and single plates of hand breaded perch are a dollar more. There are no potato pancakes, but fries, cheesy hashbrowns, and loaded baked potatoes are available. I went with the AYCE beer battered with fries, and ordered seafood bisque because there was no clam chowder.
We were brought a warm loaf of freshly baked bread topped with melted butter. It was served with a side dish of butter, which I made sure to use, in order to properly prepare myself for the onslaught of fried fish to come. Within minutes a massive plate of fish arrived. My bisque had been forgotten, but after I inquired to my waitress about it, I had it in short order. With the bread, bisque, fish fry, and an Old Fashioned in front of me, there wasn't much room for anything else. I paused to take it all in, and then began the Friday ritual.
I enjoyed the bisque, but I suppose trying to critique it is a little out of my wheelhouse, as I'm more of a chowder guy. It was true to the menu, having scallops, shrimp, and some type of crab. It was tomato based and was topped with fresh parsley. There were three ginormous pieces of cod on the plate, one of which protruded off of it, illustrating just how much fish there was. They had a light, crisp batter, with a little bit of seasoning. Quantity took precedence over quality, although the fish was actually pretty good—just not great. It was as if Victor's was saying, "Yeah, it's all you can eat, but I bet you can't even eat what's on your plate." As I was eating, I saw a waiter at an adjacent table wholeheartedly ask his customers, "Are you ready for some more fish!?!" One of the guys eating looked up with a defeated stare, and then back down at his plate.
As I powered through the meal, which included some decent straight cut fries and coleslaw that seemed like an afterthought, I started worrying that I wasn't going to be able to finish the fish. About halfway through the meal I gave up on the idea of getting my usual two or so extra pieces. My friend got his leftovers boxed up. I sat there. I ate a bit more. The waitress came by and asked if I needed it boxed up. Absolutely not. I sat there some more. I ate a bit more. A different staff person came by and asked if I needed a box. Nope. Finally I was able to finish off the fish.
As we were heading out, the tables were starting to fill up, and I got the feeling Victor's was getting closer to morphing into a nightclub. I chatted with a bartender for a bit, and he encouraged me to stick around and eat for a few more hours, and then hit the dance floor. At that point I could barely walk, let alone dance, so there was no way in hell that was happening. So I left, and I never found out if Mrs. Robinson showed up.
Takeaways: Excellent fresh baked buttered bread with a side of butter; all-you-can-eat fish, but really what's on your plate is all you can eat; the place has the ability to shift your perceptions of time and space; I got cod, not cougars.