Caleb Westphal hasn't missed a Friday fish fry since 2013. Follow along with his never-ending adventures here.
Wrong turns can be consequential. For example, you may have heard that the assassination of Archduke Franz Ferdinand and his wife Sophie sparked the start of World War I, but some historians believe the spark might not have occurred if the driver of their vehicle hadn't made a wrong turn. One wrong turn and, wham, empires fall, millions die, and the future of humanity shifts. Lucky for me, most of my wrong or missed turns have just led me to more places where I can get a Friday fish fry.
Last April, I was on my way to The Depot Tavern in Caledonia for a fish fry when I missed my turn and ended up in the heart of unincorporated Husher. (This is still part of Caledonia.) As I turned my car around at the intersection of Nicholson Road and 6 Mile Road, I spotted a two-story building at its northwest corner. "I bet they have a fish fry," I told my fish fry pal for the night, Dan Wolff of Dead Horses. A few months later, I saw a comment online saying the place—Husher's Pub & Grill (9002 6 Mile Rd., Caledonia, 262-835-9795)— had a good fish fry. This past Friday I asked Dan if he wanted to join me again, and we headed back to the spot we turned around at last April.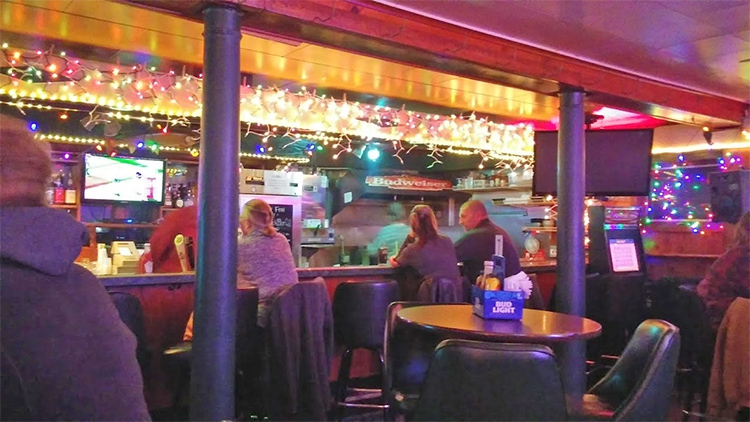 By the time Franz and Sophie met their fate, the building that Husher's calls home had been standing for years. According to Journey To A Village: Caledonia 1835-2008 by Nicholas P. Weber, the building dates to the 1870s or 1880s. (The Caledonia Village Assessor website lists it as being built in 1900.) It opened as a tavern, and after a few proprietors, Cliff Rose took it over around 1904, and ran it as a general store and tavern, and had a dance hall upstairs. Edna and Joel Ulcek took it over around the time World War II ended, and remodeled it and added plumbing. It next changed hands in 1977, and Joseph Leone and Suzanne Witkowski have been at the helm since the late 1990s. Besides Friday fish frys, the establishment is known for their Taco Tuesdays, and they also serve sandwiches and appetizers.
At 6:30 p.m., the corner country bar was over half full, but the mood inside felt more serene than boisterous. The walls show their age, but as if to highlight this instead of conceal it, holiday lights hang about the room. Just seven tables dot the floor, and people were eating and drinking at them and at the bar. There is no table service and only cash is accepted, but access to place an order is easy, and there is an ATM on site.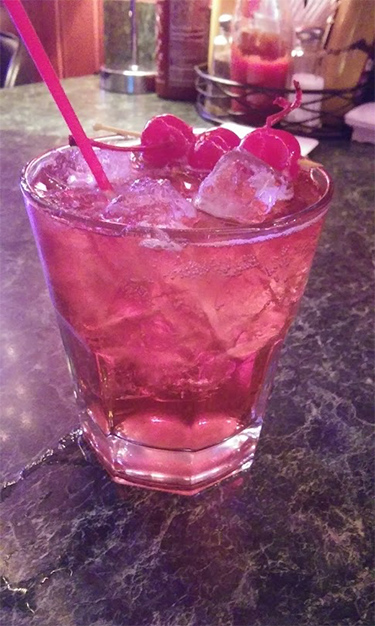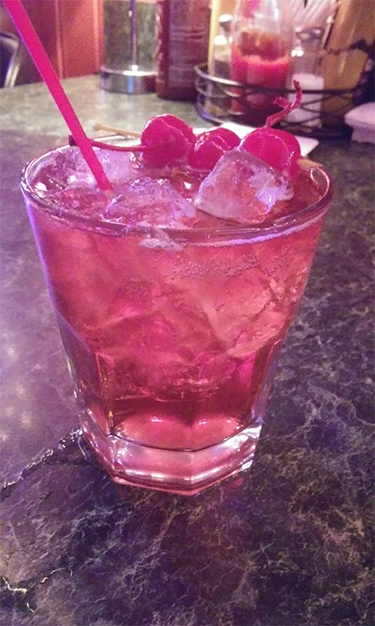 I ordered an Old Fashioned and claimed a seat at a table while it was being made. I was able to catch a glance of it getting mixed, and saw sugar being poured into it out of a glass dispenser and bitters being dropped in as well. Topped with three stemmed maraschinos, it was one of the best non-muddled Old Fashioneds I've had in awhile, and it still managed some handmade charm even without having a fruit-smashed bottom.
The menu claims Husher's has the "best fish fry in town," but they may also be the only fish fry in town, if by town they mean Husher. (It looks like you can also count the number of places that have fish frys in Caledonia on one hand.) The fish fry options are cod, perch, bluegill, and walleye, and shrimp is also available. They are priced at $12, and a combo of any two is $15. A choice of french fries or onion rings comes with it, as well as the usual rye bread and coleslaw. Smelt or clam strips can also be purchased on the side for $6 each. I went with the cod and perch combo with french fries.
It didn't take long before a small tray with a huge portion of food arrived. The only parts that didn't stand out because of their vastness were the rye bread and coleslaw. The bread consisted of two smaller, store-bought marbled rye slices that were buttered and haphazardly sandwiched together. A sharpness of flavor shot through the diced green cabbage centric slaw, which was punctuated with bits of carrots.
Seven pieces of fish—four of cod and three of perch—covered a larger-than-necessary mound of french fries. The fries were like the kind you'd find at your average fast food joint, although there was barely any salt on them. Being given half the amount probably would have been enough, and a few small potato pancakes in their place would have been even better. The fries may have seemed like filler, but with seven pieces of fish covering them, they weren't put there to compensate for anything—they were more like a bonus.
The cod had a thin, light homemade breading that came apart easily when touched by hand. On a scale between disagreeable fish and white, flaky goodness, it leaned towards the latter, without being exceptional. The flavor of the breading and fish was rather mild overall, allowing the tartar to take it by its hand and show it a new horizon. The breading on the perch had texture, and was uniform and held together strongly. As the breading didn't have the same homemade quality that the cod had, I almost questioned if it had come pre-breaded. Although the perch fillets weren't bursting with flavor, they leaned in that direction, and were in no way bland. As for the tartar, it was dill heavy, as well as sweet and lemony, and there was a lesser amount of relish in it.
Don't go looking for frills at this roadside bar fish fry—just come hungry. Although there isn't an all-you-can-eat option, with seven pieces of fish on a combo order, most people wouldn't need it anyway. Tack on that mound of french fries and the thought of needing more food seems even more unnecessary. I wasn't awed by this fish fry, but there was enough goodness to it to make me understand why some would place it as one of their favorites. If you make a wrong turn and end up at Husher's Pub & Grill, you might as well step inside for an Old Fashioned and a fish fry.
Takeaways: Corner country bar that dates to the 19th century; no all-you-can-eat option, but you get plenty of food anyway; combos are available; non-muddled Old Fashioned mixed with precision; get out there and make some wrong turns.