Caleb Westphal hasn't missed a Friday fish fry since 2013. Follow along with his never-ending adventures here.
From the moment you open the door to Erv's Mug (130 W. Ryan Rd.; 414-762-5010), you find beer signs, tap handles, and other beer-related memorabilia on the ceiling and walls. In the entryway, there are some signs so close to the front door that they look like they are trying to crawl outside and escape. One would be hard pressed to find a spot where something else could be added to the ceiling or walls in the bar area or in the two dining rooms. But besides being known for their full walls, Erv's Mug is also known for their fish frys.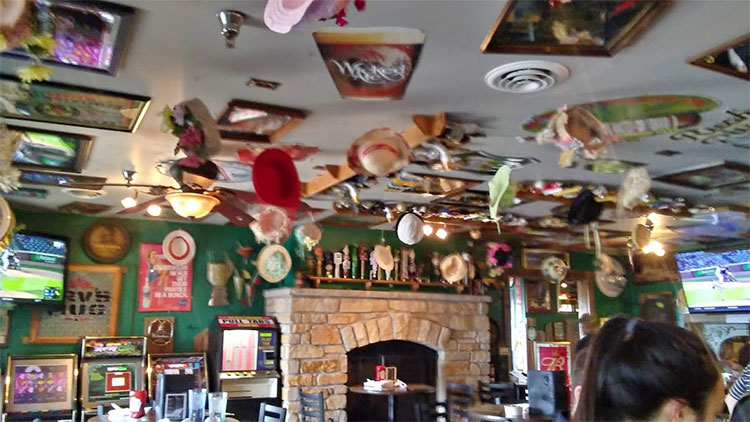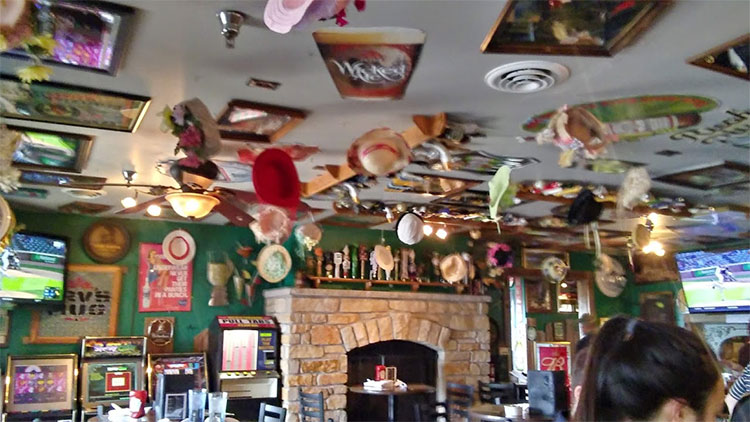 The restaurant was opened in 1979 by Erv and Barbara Kazik, and today their daughter Danielle is at the helm. Over the past few years, a handful of people have alerted me to the place and some have also wondered why it wasn't on any of my "best of" lists. I've gotten fish at it a few times before, but not since October 28, 2016, about five months before I started writing this column. I figured it was time to go back.
I arrived at 4:30 p.m. and ordered an Old Fashioned (smooth, lightly muddled, no garnish) at the bar. The crowd was still pretty light, and when the rest of my party arrived, we walked up to the podium that stands outside of the dining areas and were seated right away. I looked up and saw a mirrored beer sign directly above my head. It made me wonder if they've ever had any issues with signs falling on people in the past. But falling debris is a risk I'm willing to take for a fish fry, so I looked over the menu.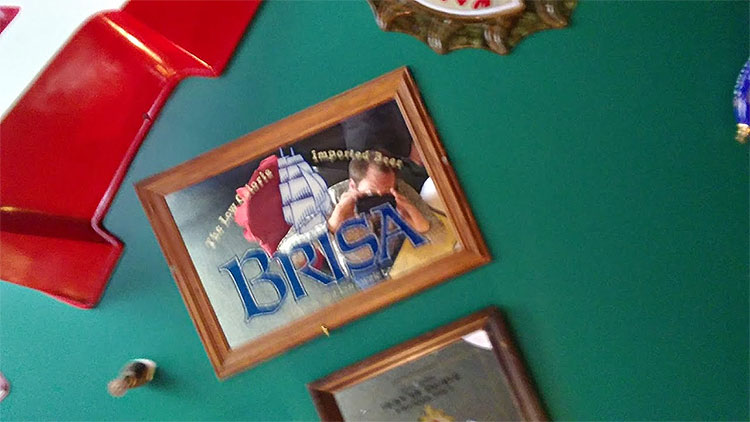 The Friday specials are beer battered cod (2 piece 13.79 / 3 piece $15.79), baked cod (3 piece $15.79), half and half (1 baked and 1 beer battered $13.49), tilapia ($18.99), lake perch ($18.99), yellowfin tuna ($18.99), walleye pike ($22.99), calamari ($20.99), and shrimp ($20.99). All specials come with soup, coleslaw, rye bread, and a choice of potato. Potato choices include seasoned mashed, baked potato, french fries, potato pancakes, and redskin ranch potato salad. When I asked if the potato pancakes were homemade, the server whispered an embarrassed response back that they were not. I went with the 3 piece cod, fries, and clam chowder (I didn't even manage to check what the other soup options were).
The chowder arrived, and after struggling to open the fancy napkin tie to get to the utensils, I scooped in. Just like the Old Fashioned, the key word here was "smooth." It was also creamy and nourishing, with the usual clam, carrot, potato, and celery. The rest of the food arrived, looking like a pyramid, with a bed of fries with three pieces of fish laid across it, and a piece of bread on top.
The fries were straight cut, and a little on the soft side, but still satisfying. The beer batter on the long pieces of cod was soft and pliable, and had a quality similar to breading. I broke the fish with my hands and dipped it into the tartar. Both the cod and tartar felt like they had been made with care. Something really stood out about the rye bread, which was thick with a gourmet feel to it, largely due to its texture. If anything bad could be said about it, it is that there was only one small piece of it. Rounding out the meal, the slaw was creamy and fine-cut, with a rich, distinct flavor.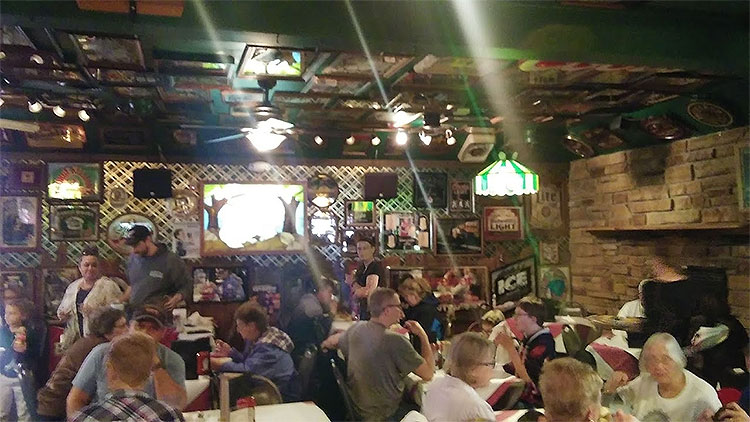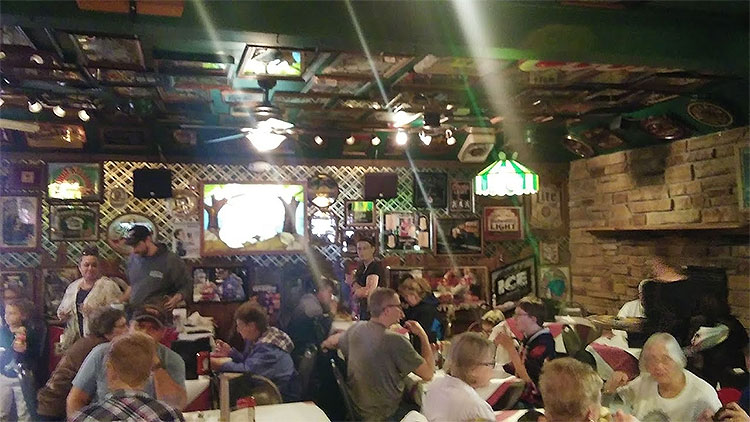 The building was almost full by the time we left, and that's not surprising. Fish frys are easy to come by in the Milwaukee area, but Erv's Mug has stood the test of time. And while I wouldn't put Erv's Mug at the far top of my list, they are definitely worth mentioning, and well worth adding to your fish fry tool belt.
Takeaways: There are beer-related things hanging everywhere; smooth Old Fashioned; high marks for chowder; chowder or soup comes with meal!; excellent rye bread but could use more than one piece; large cod with a fine batter; lots of beers on tap; Walt Hamburger was along, as were a few other friends. Walt made a point to do and say outlandish things and then would say, "Are you going to put that in your article?" He did point out to me that one of the workers helped someone put their coat on, which illustrated something that was pretty obvious anyway: the workers at Erv's Mug that we came in contact with were exceptionally nice.