While so many have already declared 2016 to be a down year in, well, years to be alive, at least Milwaukee can take solace in knowing there has maybe never been a better time to eat or drink delicious things as celebrities continue to die (RIP, Alan Thicke!) the world goes to shit around us. If we documented every new restaurant opening, mourned every closing, and acknowledged every new brewery or outrageous event that happened in town this year, we'd be writing well into next year. Short of doing that, we've rounded up some of the most significant happens in 2016 Milwaukee mouthfeel.
The Year In Openings
Where to start? Not even counting Wy'east and our new suburban guilty pleasure (Wauwatiki) taking root in 'Tosa, the 30th George Webb sprouting up in Sherman Park, and Taco Stop MKE bringing authentic Mexican fare to South Milwaukee, there were tons of great new bars and restaurants popping up in Milwaukee.
Bay View boom: The south shore neighborhood's Epicurean expansion continued in 2016. It started off with C-Viche, which is bringing top notch Peruvian-inspired bites to Kinnickinnic Avenue. From there, Odd Duck's owners sought to break the curse of 2301 E. Howell Ave. with Hello Falafel. A few blocks east, Urban Bay View revived the corner bar feel in the former site of Gerry's Diamond Tap. Finally, after nearly two years of delays, Bumstead Provisions brought semi-upscale dining and an impressive beer and cocktail list, a deli, a corner store, and—for some reason—Chris Farley art to the corner of KK and Lenox.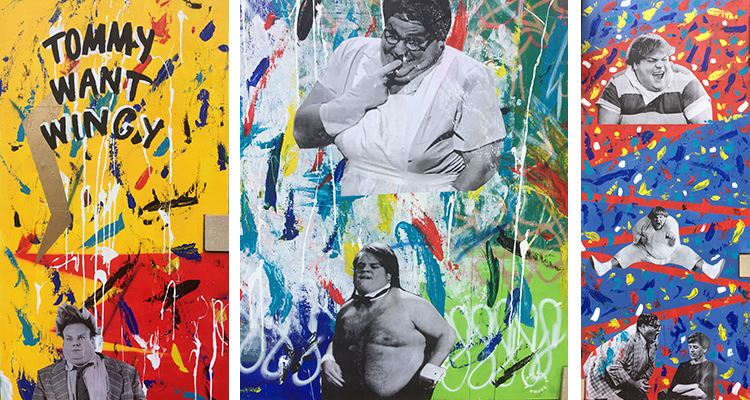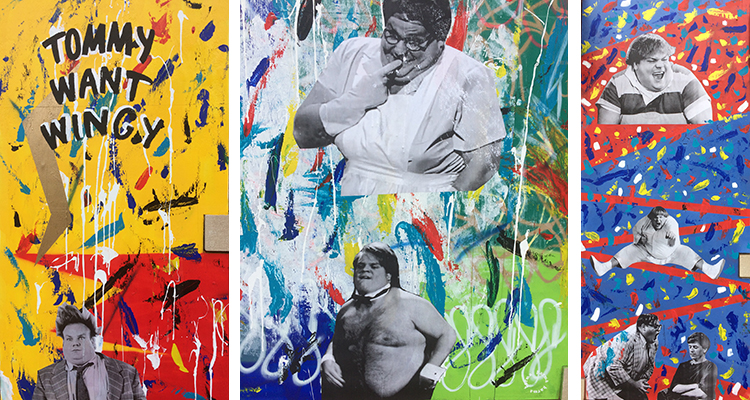 Walker's Point unknown: Whether you call it gentrification or you consider it development, it's impossible to deny Walker's Point is changing. Some of that change is displayed in the neighborhood's dining and drinking establishments. Lost Valley Cider moved in this summer and, in doing so, immediately became the premier alcoholic apple emporium in Milwaukee (and Wisconsin?). Months later, Vermutería 600 brought a staggering vermouth selection, not to mention a loose Hemingway theme, to the new Hotel Madrid. Along the way, Fixture Pizza Pub addressed Walker's Point's glaring pizza and bocce ball court shortage. Hamburger Mary's relocated to 5th Street and brought a respectable arcade setup with it, while gas station taco depot Taco Bandito proved there might be room for one more Mexican joint in the neighborhood by way of its delightful fish tacos.
Others: DanDan quickly became a darling in Milwaukee dining, and for good reason. Nine Below filled the much-needed niche of North Avenue miniature golf bar, as Urban Beets reminded us we can enjoy an excellent meal without eating like disgusting people. Oh, and Iron Grate BBQ Co. is just plain amazing.
The Year In Closings
We can't talk about the positives without also acknowledging some of the unsavory aspects. While we thought we'd miss Cream City Swirl (at least until we recently learned a sushi place would open there) and we'll remember La Perla with mixed emotions any time we're driving around town, most of the closings that hit close to home in 2016 were confined to one part of town.
East Side exodus: No, Milwaukee's East Side isn't dying, but its bar and restaurant climate took a sizable hit this year. Just around North Ave. alone, the Bar Rescue experiment of turning Y-Not III into Nick's House didn't yield positive results. Speaking of Yield, the decade-old bar and makeshift venue closed with no notice. Subsequent rumors and speculation about Yield taking over The Hotel Foster's site didn't exactly help ease HoFo's struggles before it, too, closed. During that mess, Red Dot shuttered its East Side flagship to focus on its Wauwatosa location.
The Year In Brewing
Though the sudsy salad days of Pabst and other macro magnates helping Milwaukee earn its Brew City moniker are long gone, 2016 found the city's microbrewery count increasing exponentially with an impressive cavalcade of beer makers crafting new brews to render Milwaukee's nickname valid once again.
First pours: Last spring, Urban Harvest (that's three new places with "Urban" in their name, for those scoring at home) officially started the Brew Boom™ in Milwaukee with a vast taplist and subtle Walker's Point site that's located a few blocks from Brenner Brewing on 5th Street. In June, Good City opened on Farwell to much (well-deserved) praise. Last a certainly not least, Third Space came brought its small-but-exceptionally sturdy arsenal of great west coast-leaning brews to a spacious Menomonee Valley space, which you can now tour.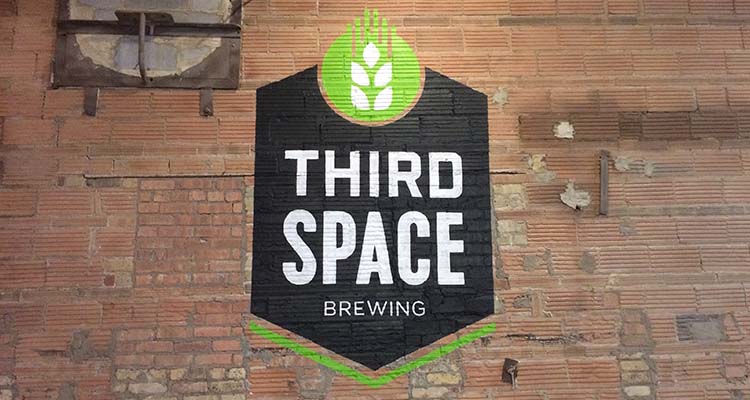 Second drafts: After starting in a small, single-room brewery back in 2014, Enlightened Brewing Company moved downstairs to a much more spacious brewery and taproom so the world can see and taste the excellent beer their making on a still-astoundingly small scale. Black Husky made a slightly more significant moved when the respected brewery moved from a cabin in Pembine (really!) to a modest taproom in the heart of Riverwest this summer. Weeks after that, Madison-born MobCraft Beer brought its ever-rotating cast of crowdsourced craft beer to Walker's Point. Finally, Like Minds navigated numerous legal hurdles and opened a gorgeous restaurant and taproom site on Milwaukee's East Side this autumn.
The Year In Pop-Ups
In an exceedingly convenient world where everything is immortalized online and where reboots and reunions are all the rage, the impermanence of a pop-up event is one of the only ways to be part of a truly one-time affair that may only live on in the memories and Instagram accounts of those who were there. Whether aware of this or, more likely, just wanting to do something fun and offbeat, local bars, restaurants, and food trucks used their imagination to break format in some unique and fun ways this year.
The Vanguard: No restaurant in Milwaukee shook things up with pop-up events more in 2016 than The Vanguard. Bay View's premier gourmet sausage emporium and wrestling bar transformed its patio into Atomic Records one summer afternoon. In October, they served southern delicacies for a single day. On Halloween, they changed decor and overhauled the menu to dress up as a crab shack called "Hook, Line & Sinker."
#TacoTrucksOnEveryCorner: Remember the Presidential Election? Okay, that's probably a sore subject. Before the results came in, voters were lined up outside three Bay View bars for #TacoTrucksOnEveryCorner. Boone & Crockett served up food from a so-called "Food Voltron" composed of chefs from DanDan, Goodkind, and Vanguard. Meanwhile, Boone's ever-present affiliate, Gypsy Taco, migrated to Burnhearts for the occasion. Sugar Maple hosted a third party candidate, as Iron Grate BBQ will run as Iron Grate Taco Co. for one night only.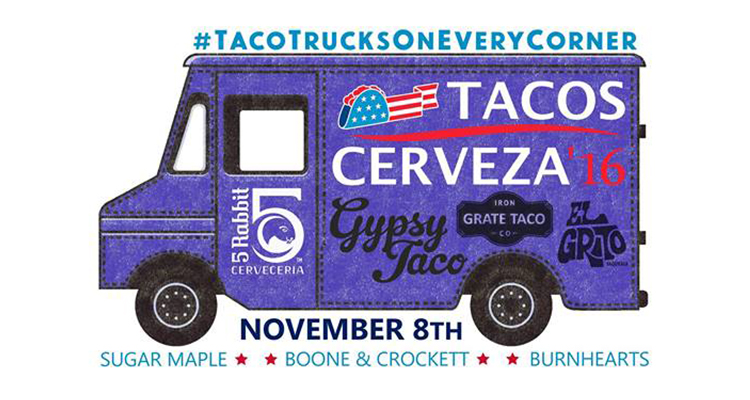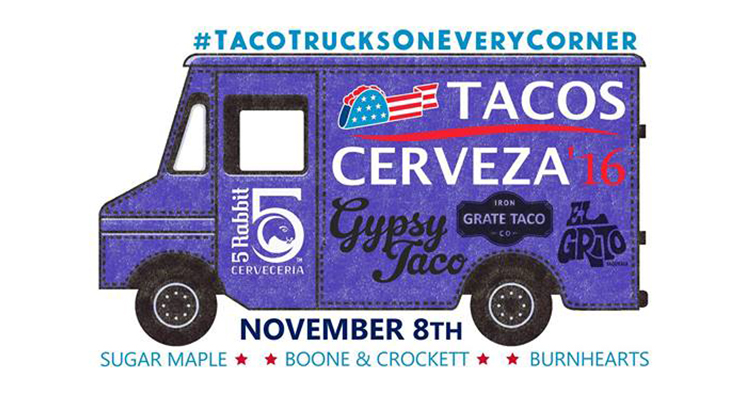 AM/FM: Following the closing of The Hotel Foster, former HoFo partners Doug Williams and John Revord (who left the venture to focus on Boone & Crockett) used the soon-to-be-vacated North Avenue bar for one more night of fun. Back in September, the swanky digs The Hotel Foster once called home were alive and full of activity again with AM/FM, a full scale one-night pop-up bar that brought, specialty cocktails, projected art, DJs, and a new food truck, and music by the likes of GGOOLLDD, Rusty P's, and Whips. Though it only lasted from 8 p.m. to close, the rowdy well-attended sendoff will be talked about long after last call.
Club Paradise: The brainchild of former Milwaukeean John Van Lieshout, Club Paradise brought "a fresh and affordable night of craft cocktails paired with a South-Beach-in-the-'80s vibe" to All Purpose back in July. Van Lieshout (now a Brooklyn resident) served up fruity summer-themed $7 cocktails to test the theme out to see how it's fare in New York.
MexItalian Food Truck: Okay, okay! The MexItalian Food Truck isn't so much a pop-up as it is an outstanding half-Mexican, half-Italian food truck you should find and give your money to immediately.
The Year In Patios
Holy fucking shit! Look at all these goddamn patios.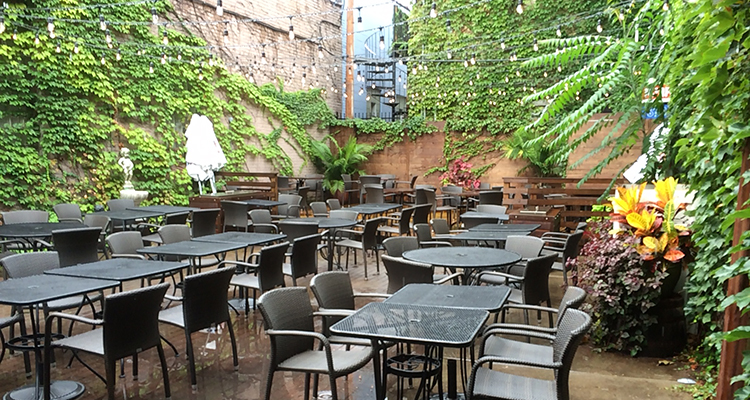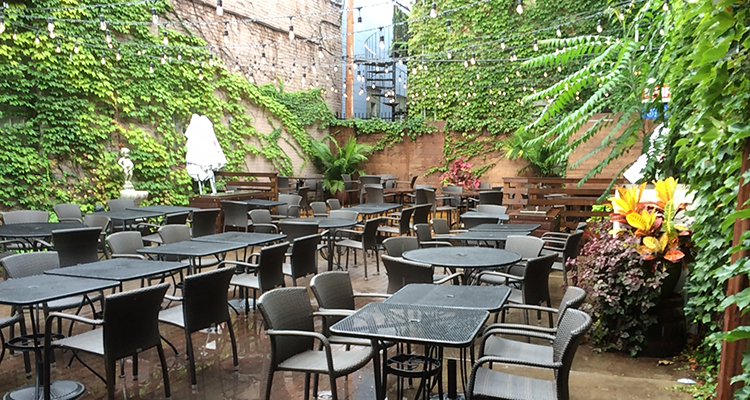 The Year In Ghostbusters-themed cocktails
Eat, drink, and be merry this holiday season.