Back in August, we introduced you to Bumstead Provisions. The Bay View business had big plans, which included being a restaurant and bar, a deli and corner store, and having its exterior covered in art dedicated to comedy legend and Marquette University alumnus Chris Farley.
So far, Bumstead has delivered on most of its promises. The food is excellent (and we're told an expanded menu is on the near horizon), the sidecar cocktails are as unique as they are tasty, and the beer selection in the shop next door is very impressive. The one thing the guys at Twelve12 Hospitality Group haven't come through with is that Farley art. That is, until now.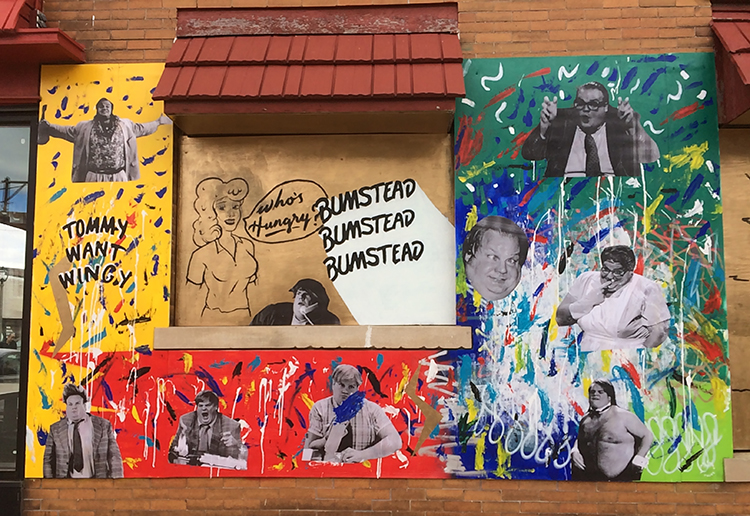 Today, the restaurant unveiled a mural by Milwaukee artist Jacob Wayne that depicts the Wisconsin icon in some of his most famous roles. The colorful mixed media piece features the funnyman during his time on Saturday Night Live (Matt Foley, El Niño, and the Chippendale's audition among them), as well as shots from Tommy Boy, Black Sheep, and Beverly Hills Ninja. It also has a couple quotes from Farley flicks, including the classic "Holy schnikes!"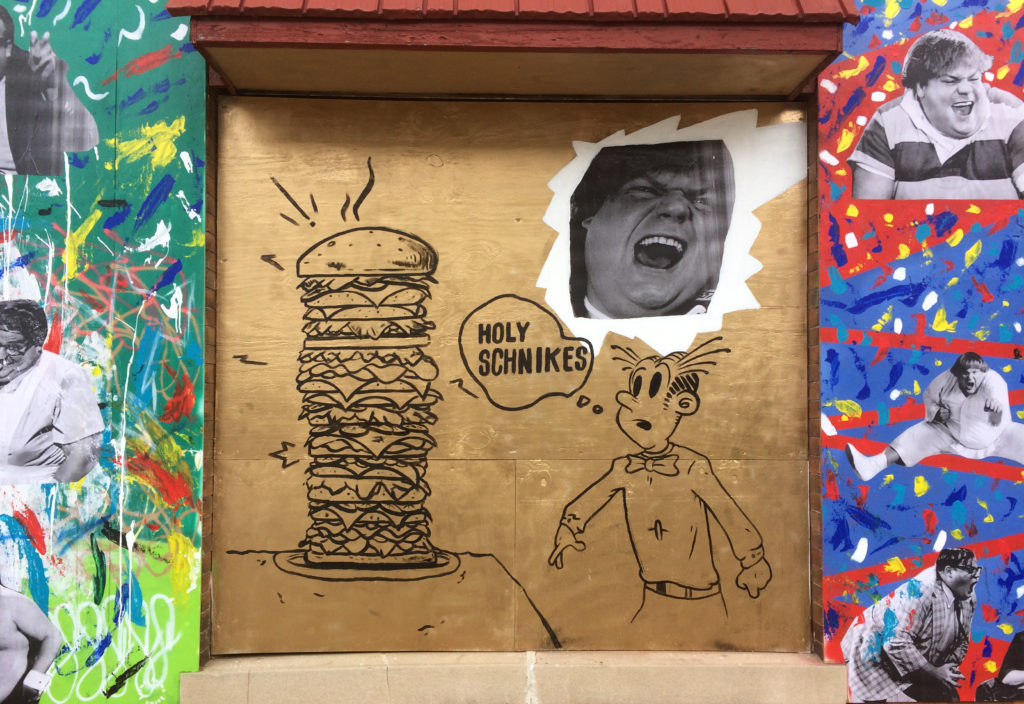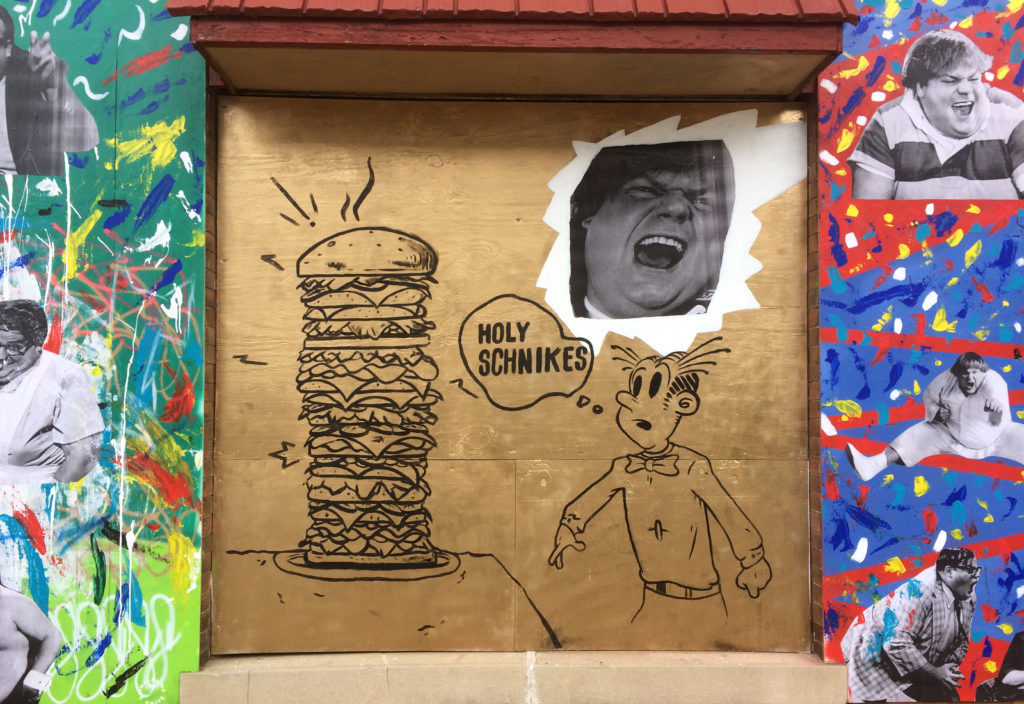 So why Chris Farley? "Chris Farley weirdly meant a lot to me," co-owner Mike Bodow told us in August. "He's just one local dude who doesn't really get his, and Les Paul is everywhere."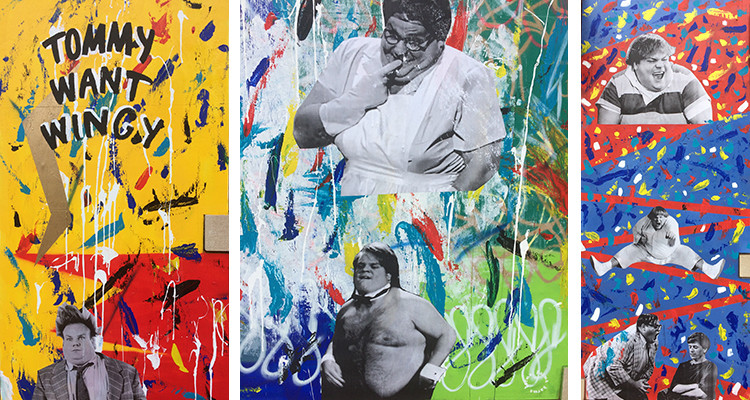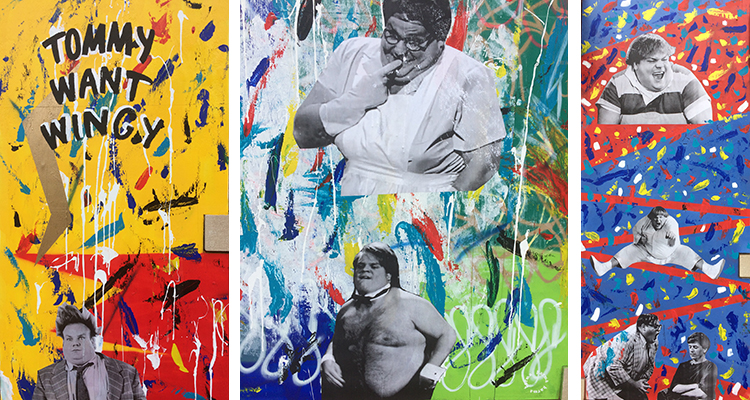 If you want to see less Paul and more Farley, Bumstead Provisions now has you covered. Just in time for its grand opening party, no less.