Caleb Westphal hasn't missed a Friday fish fry since 2013. Follow along with his never-ending adventures here. This week: the TinCAN Roadhouse.
There's a well-known scene towards the beginning of Hitchcock's Psycho, where Janet Leigh is driving and the sky darkens and rain starts pouring down on the windshield, causing her view to be obscured. Bernard Hermann's soundtrack intensifies, and Leigh pulls into a place she's never been before: the Bates Motel.
That's essentially what happened to me when I was driving to Union Grove last Friday. The sky darkened, rain was pouring down, and the drippy, puddle-stomping blues of Pat Macdonald and melaniejane's Invisible Pistols filled my quivering vehicle as the wipers swept frenetically across the windshield. My white-knuckled grip finally loosened when the TinCAN Roadhouse (20715 Durand Ave., 262-878-3033) came into view. Long, single-story, and supported with wooden columns, it didn't look all that different from the Bates Motel. But I hadn't just stolen $40,000, nor was I about to get stabbed in a shower and have my blood swirl down the drain. I was about to eat an all-you-can-eat fish fry.
I put my name in at the host stand, assuming I'd be seated in the back dining area. I had seen photos of that area, a large banquet hall with what looked to be a metal roof, and figured the restaurant was named after a tin can because of this. But after a few minutes I was led to one of the high tops in the front area near the bar. I was asked if the spot was okay, and could have asked for a seat in the back room instead, but I relented. Ultimately, I had come for a fish fry, not to sit in a room that I thought was being compared to a tin can.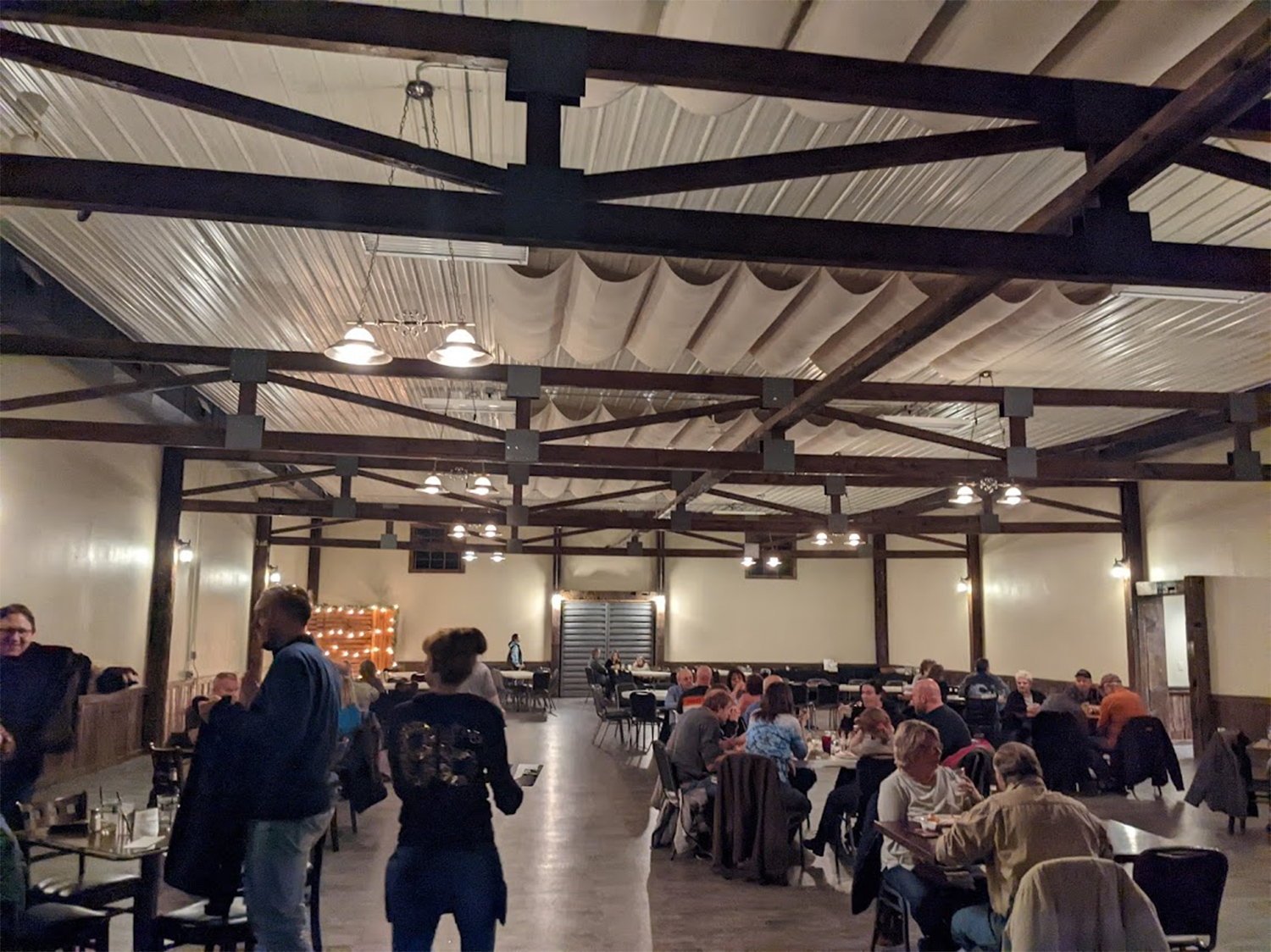 Maybe being at a table near the bar got an Old Fashioned into my hands quicker too. Brandy heavy and soda light, muddled and super syrupy, the drink was what Barack Obama might have called "likeable enough" in 2008, and the syrupy mix and brandy could have been dialed back a smidgen. Even though I was planning on ordering the all-you-can-eat cod, I still wanted to look over the menu. There were multiple pages devoted to seafood that were taking me a while to absorb, so when my server came back to take my order, I ordered some clam chowder to buy more time. This was some top notch chowder, folks. It had a perfect consistency and was brimming with flavor. Potatoes, onion, celery, and clam all threw their hats in the ring, but in a tour de force for a chowder, the clams may have outnumbered the vegetables.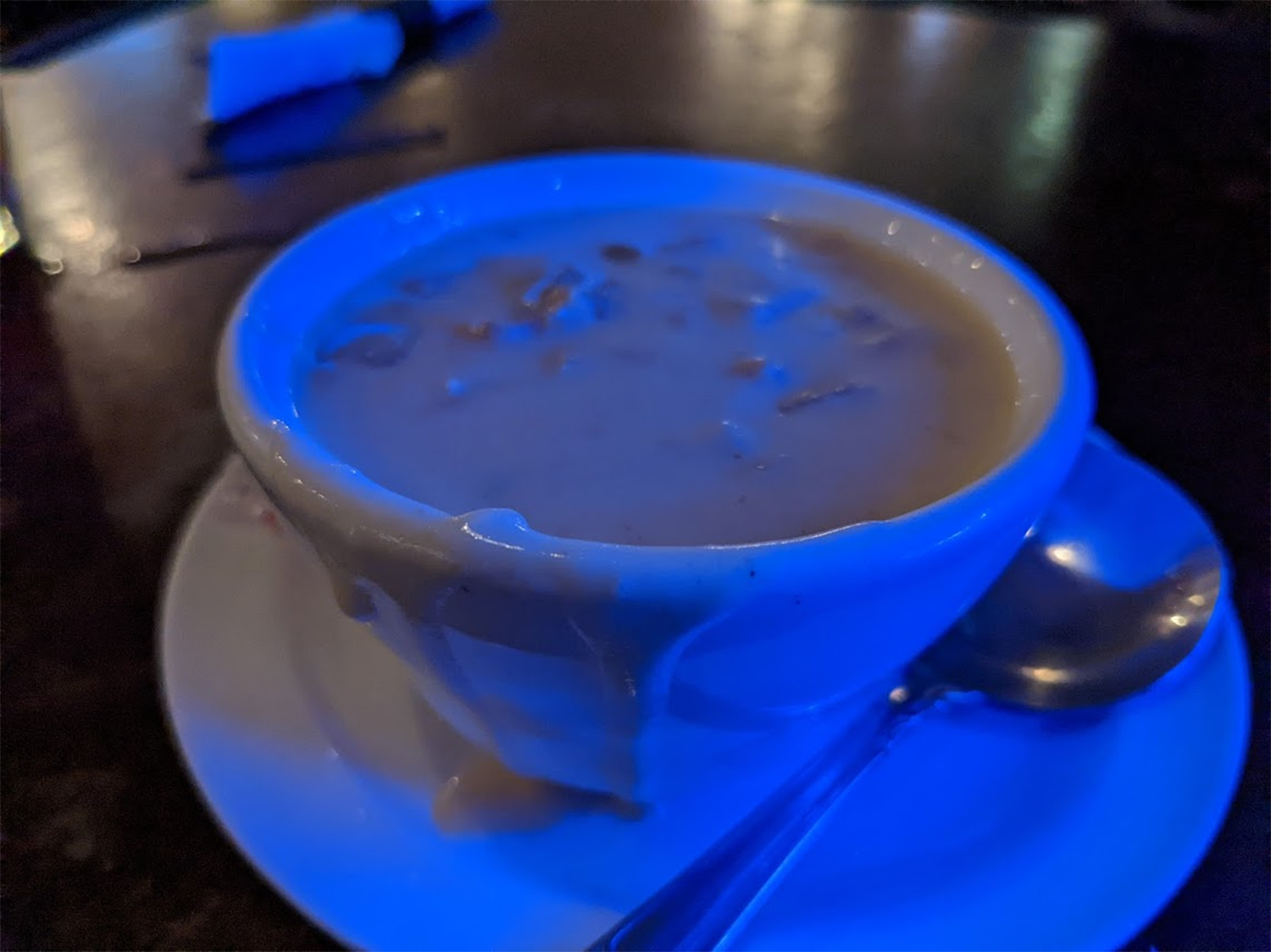 The TinCAN Roadhouse offers breaded cod ($11 for two piece/ $14 for all you can eat), baked cod ($16), walleye ($16, breaded, pan-fried, or blackened), bluegill ($15), lake perch ($14), a breaded cod sandwich ($11), breaded shrimp ($13), and sautéed shrimp ($15). All come with a choice of homemade potato pancakes, garlic mashed potatoes, a baked potato, waffle fries, or french fries, along with the other usual fish fry fixings.
The restaurant also offers the seafood trio ($16.50 for two pieces of cod, two pieces of perch, and three breaded or sautéed shrimp), the Friday combo ($17.50 for two pieces of cod, two pieces of perch, and three pieces of bluegill), and the fisherman's platter ($18.50 for one piece of walleye, two pieces of perch, and two pieces of bluegill), all with the same side options as the other meals. That's not all! Would you like some Cajun cod fingers ($9) with Cajun tartar sauce as an appetizer? Would you like a steak and shrimp combo dinner? Both are available. On top of that, the TinCAN Roadhouse also has a similar but separate Friday fish fry lunch menu.
I ordered the all-you-can-eat cod with pancakes, as well as a beer. "It's still double bubble," I was told as the beer was set in front of me. "You've got another beer coming. Let me know when you want it."
The cod had a thin, textured breading with a robust seasoning. But even more notable was the cod itself, which was flaky, thick, and chunky. These pieces were like steaks, man. There was nothing extraordinary about the tartar. The lighting of the room was so dim that it was difficult to use sight—something I didn't realize I relied on so much—to assess the tartar or any of the rest of the food.
The menu said potato pancakes, but the plural designation must have applied to all the pancakes in the roadhouse, because I only received one pancake. But it was big any which way it was sliced. Within, onions masqueraded in the shape of sauerkraut strands, and notes of cinnamon and sugar tinted the flavor, although I wasn't sure what was actually adding sweetness to it. Overall, it was a pancake worth returning to. The coleslaw had a thick cream, reminiscent of a thick tartar sauce, and some greens and carrot pieces accompanied the cabbage. Two half pieces of unbuttered, light marble rye completed the plate.
Three more pieces of cod and a fresh tartar opened the curtain for the second act. I was left puzzled when the quality of the cod and the breading weren't even close to that of the first plate. In particular, the cod was thinner and not as flaky. Had the other pieces been the loins and these were the ends? What happened? Do all the best fish come out first? It was a bit of letdown, but at least the memory of the amazing pieces from the first plate remained. For as with most relationships, it is the good times that are remembered, not the bad ones.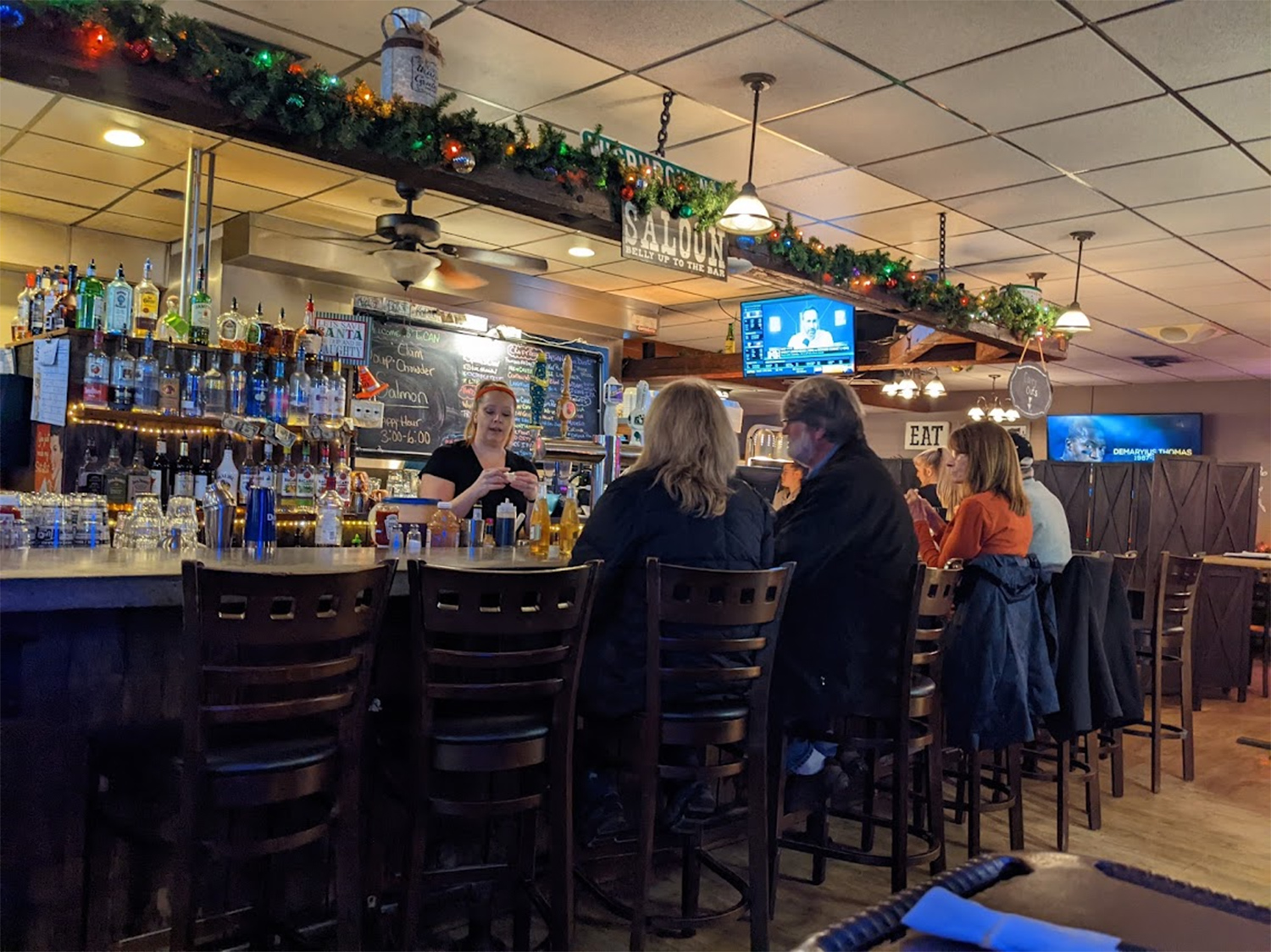 My waitress asked if she could get me anything else, and after I said no, she looked over at my almost empty beer glass and reminded me I had another one coming. But I had another dark and rainy drive ahead too, and I decided to turn it down. I then asked my waitress about the name of the restaurant. Nope, it wasn't named after a tin can; it's named after the owners, Tina and Candy. I decided to walk to the back room anyway, and I'm still convinced that eating in it might not be much different than eating inside of a giant tin can. And that's just fine with me, because I'd eat a fish fry inside of just about anything and just about anywhere. Well, anywhere except for maybe the real Bates Motel.
Takeaways: Numerous fish options; top notch chowder; pancakes worth returning to; the first helping of fish was close to perfect but the second helping was underwhelming; double bubble on beers; it's named after its owners, not after a tin can.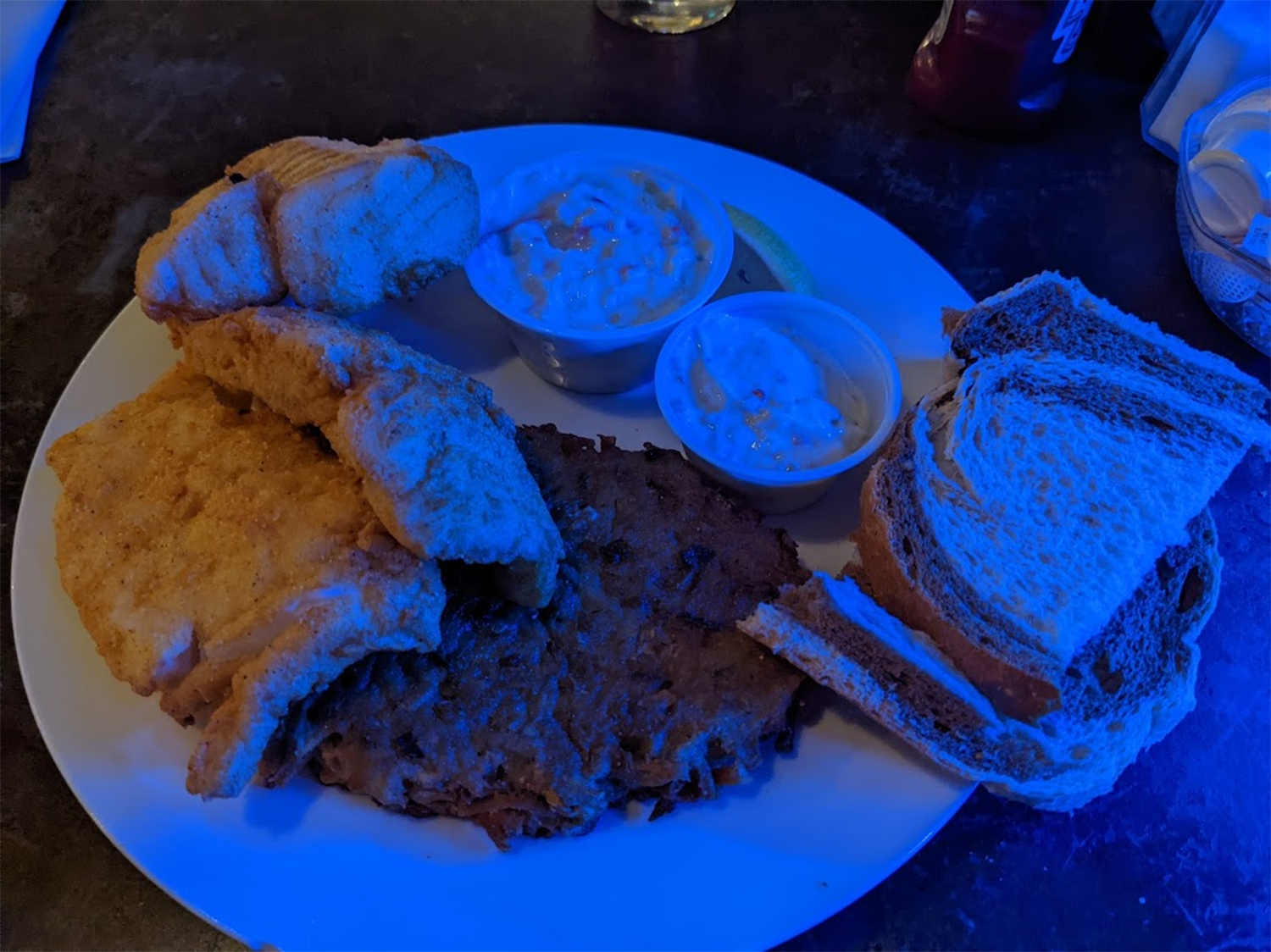 Exclusive articles, podcasts, and more. Support Milwaukee Record on Patreon.
---
RELATED ARTICLES