Back in 2021, we implored Milwaukee to chip in and buy Falcon Bowl for $249,000 and not turn it into something awful. It…worked?! Now, another Milwaukee (mini) bowling staple is up for sale: Koz's Mini Bowl (2078 S. 7th St.).
Yep, after 44 years in business, the Kosakoski family has put the legendary spot up for sale. It could yours/ours for the low, low price of $499,000. LET'S ALL CHIP IN AND BUY IT AND KEEP IT EXACTLY AS IT IS.
The story broke this morning on the Milwaukee Journal Sentinel, though the joint has apparently been up for sale since last Thursday. A quick visit this morning confirmed the shocking/enticing news:

"I'm just ready for the next chapter of my life," owner Justin Kosakoski told the Journal Sentinel. "It's a lot of emotions. We've built a legend here in Milwaukee. I just hope it continues as Koz's, that's my dream."
Justin Kosakoski's father, DuWayne Kosakoski, opened the business in 1978.
The business is being sold by Patrick Simonis Realty. "Who wants to own the legendary Koz's Mini Bowl?" Simonis asks in a Facebook post. "It is for sale. Contact me for details!" He tells the Journal Sentinel the building will be sold as-is—residential units, mini bowling lanes, and all that nutty taxidermy included.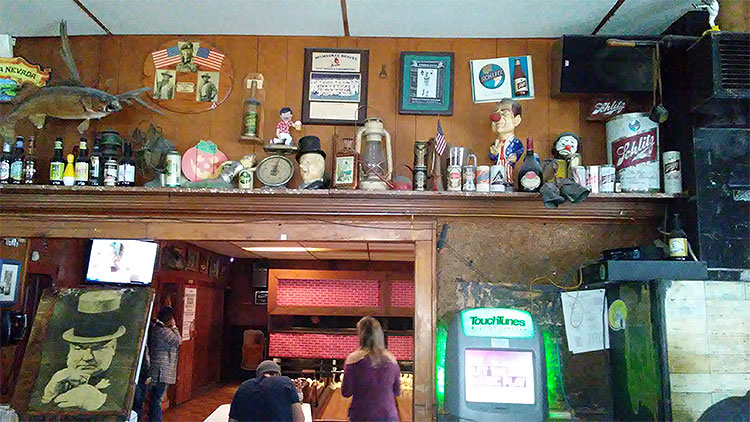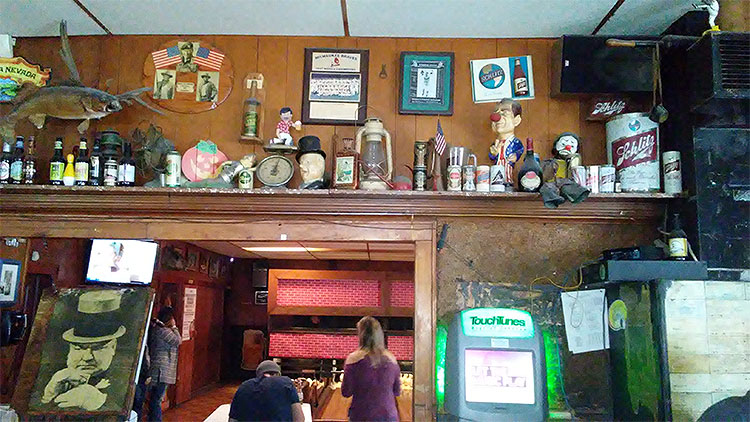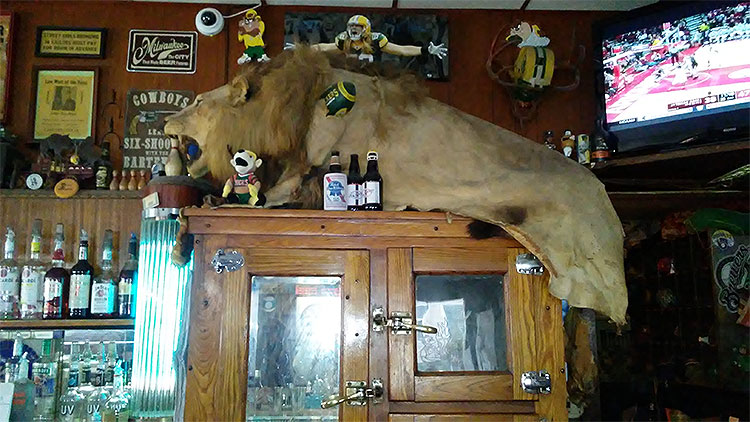 Here's a little bit of Koz's history, from our piece in 2018:
You'd be hard-pressed to find a family establishment that exudes the spirit of Milwaukee better than Koz's Mini Bowl. Unlike a typical bowling alley, Koz's has four half-sized wooden lanes, smaller bowling balls, and a human rather than a mechanical pinsetters. Owner Justin Kosakowski notes that his lanes are also shorter than the ones used for duckpin bowling. "We call it 'mini duckpin bowling,'" he says.

"People come here and feel like it's a rec room," says Carol Kosakowski, Justin's mother, who takes care of the bar and various administrative tasks. "That's the charm of it."

Justin's father DuWayne Kosakowski, a factory worker and recreational bowler, opened Koz's, formerly Park View Lanes, in 1978. According to Justin, Milwaukee's south side had many mini-bowling options during the 1940s through the 1960s. When Koz's opened, it was the only bowling alley of its kind in the area.
So there you go. LET'S DO THIS, MILWAUKEE.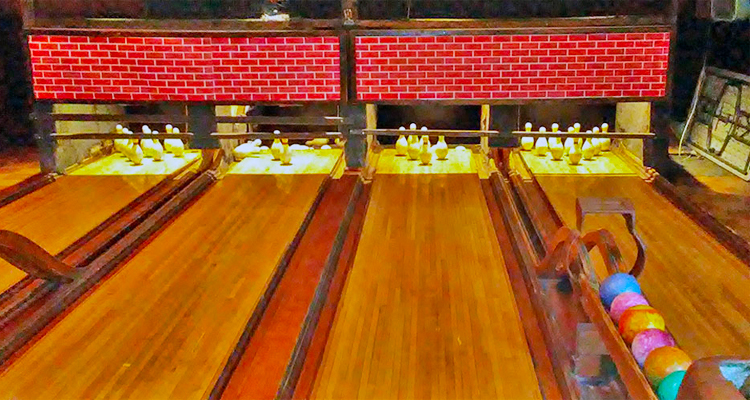 Exclusive articles, podcasts, and more. Support Milwaukee Record on Patreon.
---
RELATED ARTICLES
• Mandatory Milwaukee: Koz's Mini Bowl celebrates 40 years of pint-sized bowling, full-sized charm
• Let's all chip in and buy Falcon Bowl for $249,000 and not turn it into something awful
• Let's all chip in and buy Paddy's Pub for $639,900 and not turn it into something awful