There's a dusty "first rule" of real estate: "Location, location, location." Want your business or residence to succeed? Plop it in a primo spot, dummy. But what about business locations that seem to be, for whatever reason, cursed, cursed, cursed? Endless turnovers, interminable vacancies, and just plain bad luck stick to certain addresses like ancient curses stick to suburban tract homes in '80s horror movies. Milwaukee Record rounded up eight high-profile local locales that just can't seem to get a break.
[This post was last updated on January 21, 2023.]
1. 2301 S. Howell St.
Stop us if you've heard this one before. Recently, the small storefront on the high-traffic corner of Lincoln and Howell avenues had a new restaurant move in, after the prior occupant's operation both came and went over the course of about a year's time. In early December, Lombardi's Restaurant & Pizzeria quickly and quietly opened in the very site Strada Pizza held for about nine unremarkable months. Strada, too, was taking over in the wake of Mr. Webo's less-than-memorable year in the Bay View property that was the longtime and thriving site of Guanajuato before GTO moved a couple doors south. Less than a month after opening shop, Lombardi's has already closed shop. We anxiously await the next by-the-slice pizza purveyor.
UPDATE: Odd Duck's owners opened Hello Falafel in the space in late spring of 2016. The new venture closed in January of 2018, but owners still use the property as a private event and catering space called Little Duck.
UPDATE 2: In late 2020, Little Duck left the space, making room for a new burger joint called Gordo Burger. It's now open.
UPDATE 3: In the summer of 2022, Gordo Burger closed. However, its owners remained and have opened a new late night dessert concept called Gordo's Bubble Waffles & More.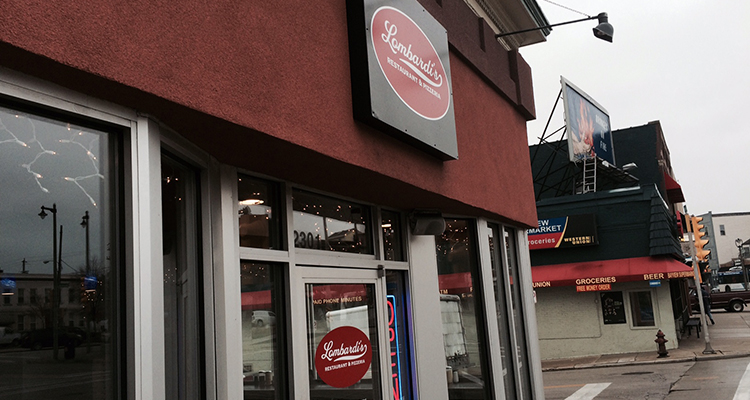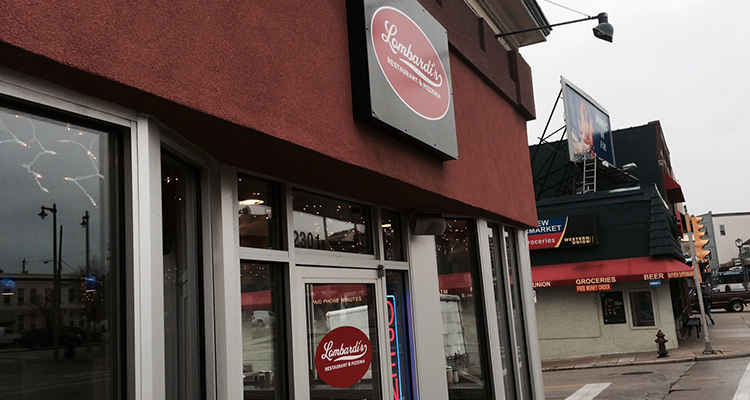 2. 1330 E. Brady St.
For every Mima's, Roman Coin, Brady Street Futon, and Art Smart's Dart Mart & Juggling Emporium that's long held residence on the East Side main drag, just as many Brady Street storefronts have come and gone at an almost annual rate. One site particularly prone to rampant turnover was the quaint establishment at 1330 E. Brady St, which was oh-so-briefly The Philly Way after being a clothing store called Miss Groove Limited. Soon, south side staple Pepi's Pizza will see if it has what it takes to cut it just blocks from Zaffiro's and exorcise the demons left by the property's various predecessors.
UPDATE: Though Pepi's Place was pretty darn good, the pizza purveyor simply couldn't catch on amid all the competition on and around Brady Street. Less than nine months after moving into its East Side location, Pepi's closed in August of 2016. Since then, the spacious property was transformed into two properties. Fro Zone opened in the spring of 2017, followed by a new King Crab Shack location shortly thereafter. Both are still in business!
UPDATE 2: King Crab Shack is still around, but Fro Zone isn't. The rolled ice cream establishment was supposed to move next door to 1316 E. Brady St., but it appears its gone altogether now.
3. 1888 N. Humboldt Ave.

Just a few years back, a section of the lower East Side was virtually devoid of businesses as a direct result of the lengthy Humboldt Bridge construction project. BelAir Cantina and Stubby's Gastropub were just twinkles in restauranteurs' eyes, and Red Room—now Fink's—was on its last gasp. One place holding down the corner of Humboldt and Kane was Maglio, a pizza joint clumsily wedged in the ground floor of an apartment building. The pizza was nothing special and the interior looked like the Bluth's model home on Arrested Development. Soon, Maglio left the neighborhood to focus on produce distribution. Greek Village Gyros' Summerfest-approved fare came and went next, to eventually be replaced by a quaint eatery called Baba Ghanouj that's actually quite good as far as short order Mediterranean food is concerned. Long live Baba Ghanouj!
UPDATE: We liked Baba Ghanouj. Unfortunately, the Middle Eastern joint's stint in the cursed location concluded in April of 2017. The building didn't stay long though. At the time this is written, the spot is occupied by Wisconsin Pizza Authority, which opened in the fall of 2017.
UPDATE 2: As of last fall, Wisconsin Pizza Authority is no more. At least not at 1888 N. Humboldt.
4. 2974 N. Oakland Ave.
Proximity to a bustling urban campus would seem to spell long-lasting success, right? In the case of 2974 N. Oakland Ave.—tantalizingly close to UWM and other Oakland Ave. destinations—it spells "frequent turnovers." Known to Milwaukeeans of a certain age as the former site of Mister Donut, the space has also served as home to a West Allis Cheese & Sausage Shoppe and, before that, Bella's Fat Cat. These days, it's the very good Sal's Pizza, which deserves to stick around like a 25-year-old senior who just can't seem to finish those final credits.
UPDATE: And it has! Sal's has broken the curse of 2974 N. Oakland. It's still around.
5. 1504 E. North Ave.
The East Side slice of North Ave. between the bridge and Oakland Ave. has seen plenty of action in recent years, with new UWM student housing and the new Asian Fusion joining such stalwarts as RC's and an always-hopping McDonald's. And yet one of the area's most prominent buildings, 1504 E. North Ave., is constantly on the outs. Currently an Asian-American restaurant called Buddha Lounge, the space has been populated by numerous businesses over the years: Glass Nickel Pizza, La Piazza, Clutch, and the Node Cafe. (Check out this 2003 OnMilwaukee preview of Node, which touts the coffee shop's $4/hr Internet access and smoker friendliness. Ah, memories.) Here's hoping the space can overcome its unstable (and sometimes deadly) past.
UPDATE: The curse continues. Buddha Lounge called it quits in April 2019.
UPDATE 2: The property—along with the former RC's—was leveled in late 2022 to make way for a four-story, 56-unit apartment building.

6. 2535 S. Kinnickinnic Ave.
The cold and hulking industrial edifice that most recently served as the location of Down & Over Pub has stood on the corner of Bay View's Kinnickinnic Ave. and Otjen St. since Wisconsin was in its 20s. In the late 19th century, the brick building was Lake Lodge #189, a place for freemason congregation. Over the century-and-a-half since, the three-level property has taken many forms. Over the last seven years, even, it's housed a Chinese restaurant, Bay View Brew Haus, Down & Over, and a short-lived daycare. With Down & Over's ownership now down and, well, over, the historic site is rumored to be taking a form it never has before: a dog-friendly "micro-hotel." We can't wait to see what it'll become after that.
UPDATE: The rumors were true. Following extensive renovations and remodeling, Kindred on KK opened in early 2017. It's been very well-received and seems to have exorcised the demons that once cursed 2532 S. Kinnickinnic.
UPDATE 2: Though the Kinn Guesthouse micro hotel is still open, Kindred On KK (the restaurant and bar in the lower level) closed in August of 2019.
UPDATE 3: Kinn Guesthouse is still open, but an Italian bistro called Sorella is now occupying the lower level of the property. It opened in August of 2020.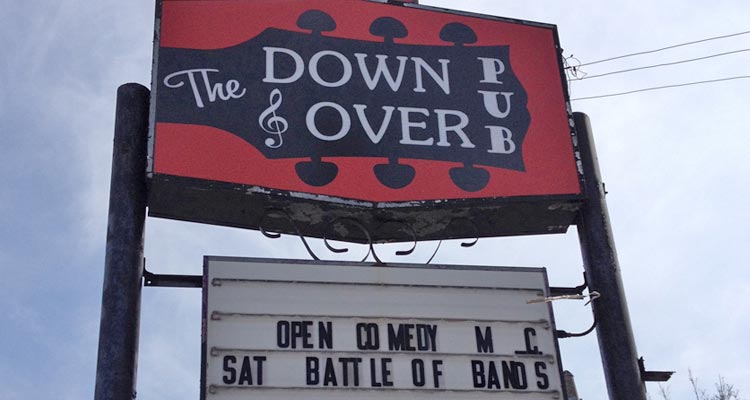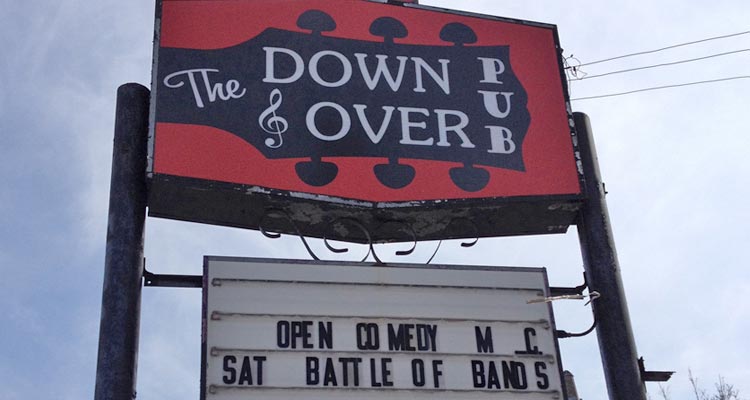 7. 1905 E. North Ave.
Beans & Barley is a goddamn gem of Milwaukee's East Side, providing the neighborhood with incredible food, unique shopping, and wonderful service. Hell, it's so durable that it survived a near-devastating fire back in 1993. The space below Beans, however, is another story. How many short-lived and sometimes troubled dance clubs have come and gone in Beans' basement over the years? Well, there was Shooter's, Esoteria, Mantra Lounge, Decibel/DeepBar, and, most recently, The Library Club. Adding to the debacle, Decibel was the site of a racially motivated dress code dustup back in the late '00s. Today, the space stands empty, forever waiting for the beat to drop once more.
UPDATE: Goodbye, short-lived nightclubs. Hello, downstairs mini golf bar. Nine Below opened in late 2016 and the business (along with the other businesses operated by Nine Below's owners) is helping to revitalize North Avenue. Since opening, it's been a boon to the neighborhood and has been enjoyed by countless people…including SistaStrings.
8. 2575 N. Downer Ave.
Hey, remember the Chancery? The building—which also housed an Einstein Bros. Bagels once upon a time—has languished for nearly a decade, most recently under the ownership of Downer Delaware LLC. Happily, both that building and the building that calls Cafe Hollander and Downer Wine & Spirits home were recently sold for $6.5 million in a sheriff's auction. New owners promise new tenants, which would be terrific for the otherwise busy, always charming East Side street.
UPDATE: There are apartments up top, but the bottom is still empty. Fifteen years and counting!

Exclusive articles, podcasts, and more. Support Milwaukee Record on Patreon.