If a disconnected phone line and an interior strewn with junk and debris are any indication, Wisconsin Pizza Authority has closed. The pizza purveyor at 1888 N. Humboldt Ave.—just across the street from Finks, and kitty-corner from BelAir—had its lights on early Wednesday evening, but damn, things didn't look good inside: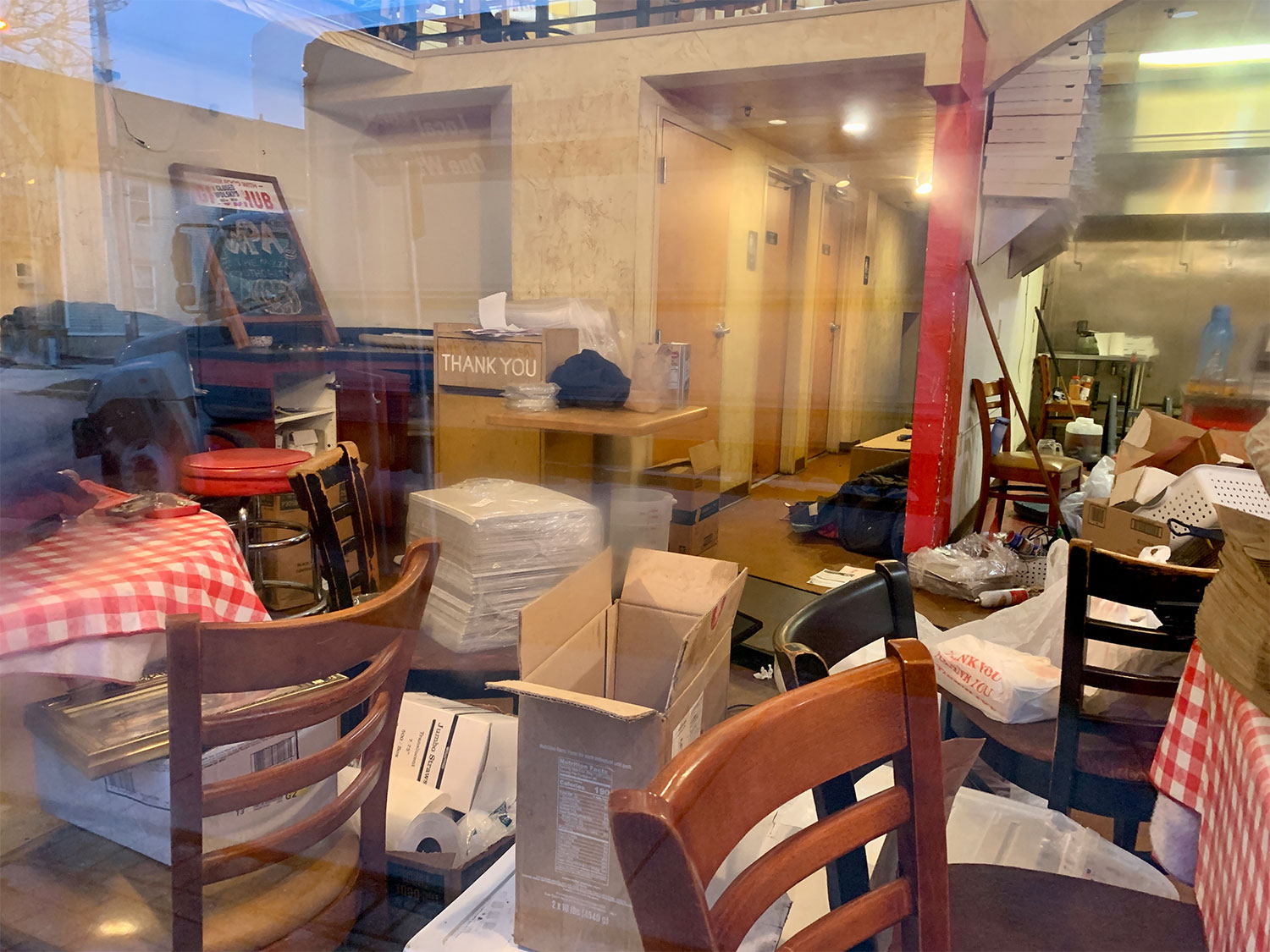 Wisconsin Pizza Authority opened in 2017. It was good! Super good! It occupied a space previously held down by Maglio Pizza, Greek Village Gyros, and Baba Ghanouj. Yeah, it saw a lot of turnover, and we included the spot in our 2016 "cursed" Milwaukee business locations list:

Just a few years back, a section of the lower East Side was virtually devoid of businesses as a direct result of the lengthy Humboldt Bridge construction project. BelAir Cantina and Stubby's Gastropub were just twinkles in restauranteurs' eyes, and Red Room—now Fink's—was on its last gasp. One place holding down the corner of Humboldt and Kane was Maglio, a pizza joint clumsily wedged in the ground floor of an apartment building. The pizza was nothing special and the interior looked like the Bluth's model home on Arrested Development. Soon, Maglio left the neighborhood to focus on produce distribution. Greek Village Gyros' Summerfest-approved fare came and went next, to eventually be replaced by a quaint eatery called Baba Ghanouj that's actually quite good as far as short order Mediterranean food is concerned. Long live Baba Ghanouj!

UPDATE: We liked Baba Ghanouj. Unfortunately, the Middle Eastern joint's stint in the cursed location concluded in April of 2017. The building didn't stay long though. At the time this is written, the spot is occupied by Wisconsin Pizza Authority, which opened in the fall of 2017.
Anyway, add another UPDATE to the pile: R.I.P. W.P.A. Unless they're just doing some serious remodeling.
Exclusive articles, podcasts, and more. Support Milwaukee Record on Patreon.
---
RELATED ARTICLES
• Wisconsin Pizza Authority is coming to the East Side
• First Impression: Wisconsin Pizza Authority