On the scale of recent Milwaukee hype, the opening of American-Chinese restaurant DanDan (360 E. Erie St. 414-488-8036), ranks somewhere between the impending streetcar (OH GOD THE STREETCAR) and that time everyone thought they saw a lion. Every morsel of news related to the Third Ward eatery helmed by chefs Dan Jacobs and Dan Van Rite was showered with the kind of attention and scrutiny usually reserved for Star Wars leaks: the initial announcement, the pop-up sneak peek, the menu, the opening date, the actual opening, etc. Earlier this month, even the fact that DanDan would soon be serving lunch garnered a mountain of local headlines. But hey, it worked: Intrigued by the hype, we finally paid a visit to DanDan on its first day of lunch. And oh buddy, it was great.
DanDan's lunch service runs from 11 a.m. until 2 p.m., Tuesday through Friday. For $13, diners can choose from two appetizers (Veggie Momo, Egg Roll) and 12 entrees (Charred Sour Sausage, Chinese Ham Crepe, Mungbean Kimchee Pancake, DanDan Ground Pork, Twice Cooked Pork Belly, Schmaltz Fried Rice, Sesame Chicken Jook, Smoked Beef, Mapo Tofu, Walnut Shrimp, Egg Foo Young, General Tso's Cauliflower). The back of DanDan's lunch menu is stocked with a list of cordial drinks and Rishi Tea concoctions.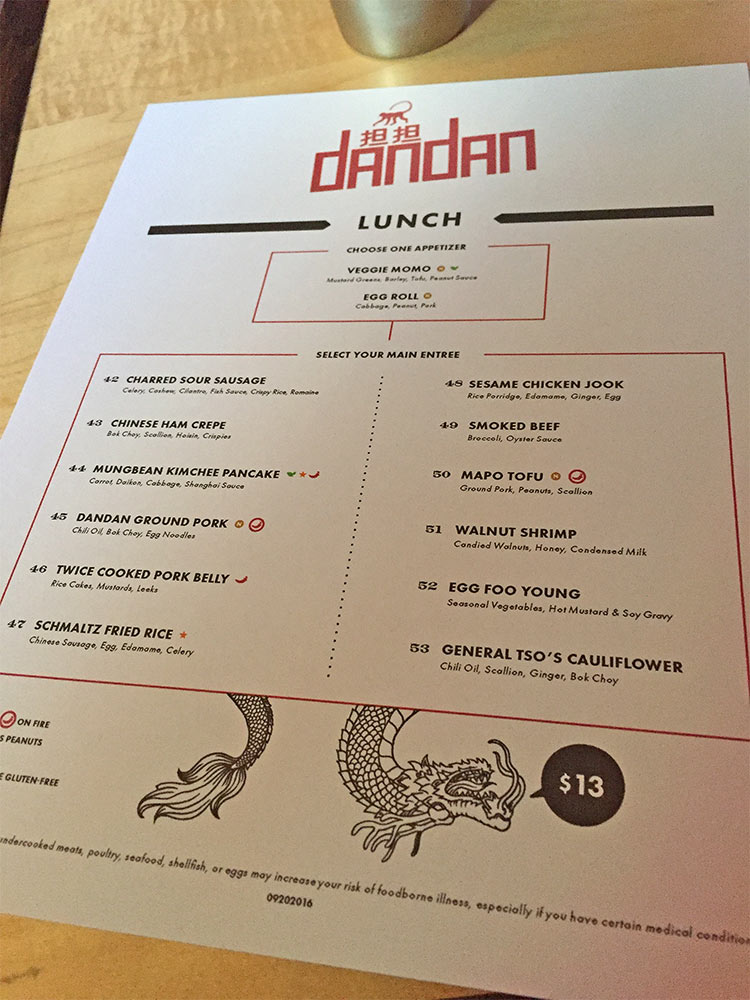 Looking to keep things simple, we went with the Egg Roll and the Charred Sour Sausage (and a Hell beer from Surly Brewing Co.). The Egg Roll, stuffed with cabbage and pork, was incredibly fresh and just the right amount of spicy, making it practically a lunch in itself. The Charred Sour Sausage, meanwhile, was even better than promised, paired with a light and tangy salad complete with cilantro, romaine lettuce, and crispy rice. The sausage itself was rich, deliciously smoked, and deeply flavorful, perfectly portioned for a lunch that left us feeling full, yet anything but stuffed for the afternoon workday ahead.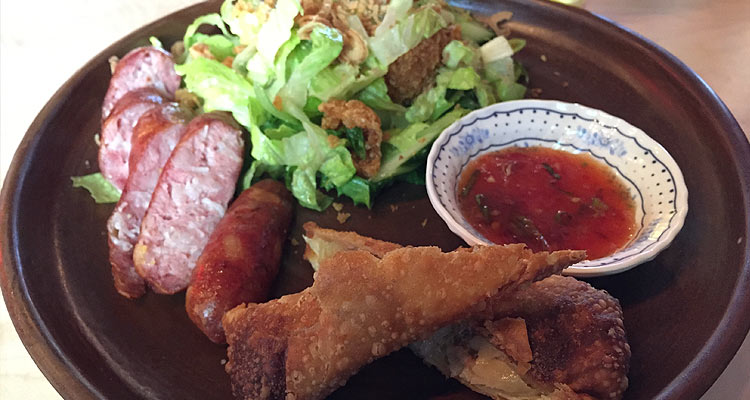 And hey, how about desert? Bubble Waffle Sundaes, Chocolate Coconut, Green Tea Entremet, and Vegan Cheesecake are among DanDan's post-lunch lunchtime choices. Seeing the words "Chinese Takeout Donuts" on the desert menu, we went with the Chinese Takeout Donuts. The donuts were just good ol' fashioned sugar donuts, but combined with the dipping sauces—coconut, orange with chocolate, strawberry—they were the perfect way to come down from lunch and grab a welcome sugar high. In honor of their name, we even got the little buggers to go.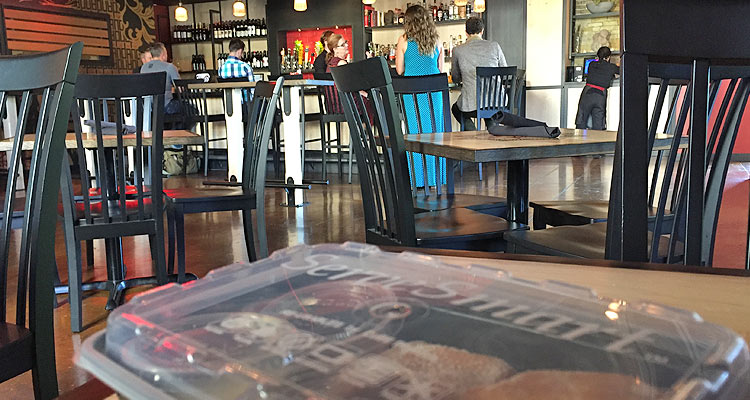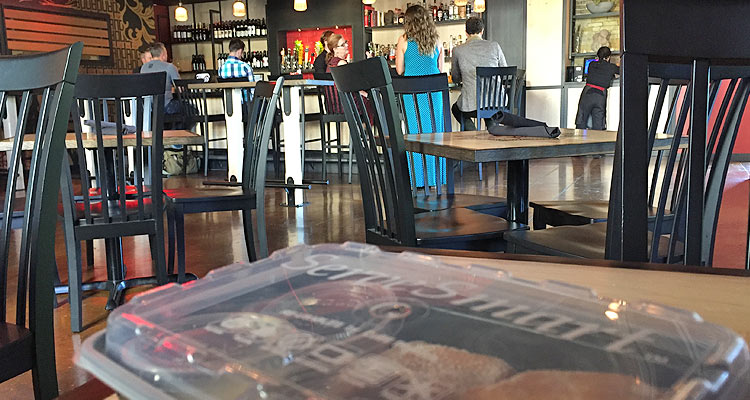 So, yeah: DanDan is serving lunch now and it's great. Delicious, light, reasonably priced, and wholly original, it's the kind of thing that will leave you satisfied, wanting more, and, yes, believing the hype.