It's not outlandish to call 2016 the year of Milwaukee's brewery boom. Following decades with a microscopic microbrewery climate, at least for a metropolis that calls itself Brew City, this calendar year alone brought a remarkable influx of barley brokers into the city. Good City Brewing opened in an ailing East Side in June. Urban Harvest sprouted up on 5th Street, just blocks from Brenner Brewing and MobCraft, the latter of which relocated from Madison. Speaking of relocations, Black Husky opened shop in Riverwest in August, following years of prosperity in Pembine. Along the way, Enlightened expanded and Like Minds returned to town (in some capacity).
Just when you thought Milwaukee couldn't possibly support another microbrewery, along comes Third Space Brewing (1505 W. St. Paul Ave., 414-909-2337). Back in September, Third Space opened in a spacious Menomonee Valley facility, with intention to merge "West coast brewing styles with a welcoming Midwestern vibe" behind the beers crafted by Wisconsin native and award-winning Master Brewer Kevin Wright, who cut his teeth and earned accolades at California-based Hangar 24 Brewing before setting out on his own. Has—the now much more accurately dubbed—Brew City reached the point of microbrew saturation, or has a welcome new addition to Milwaukee's ever-growing alcohol arsenal come in from the west?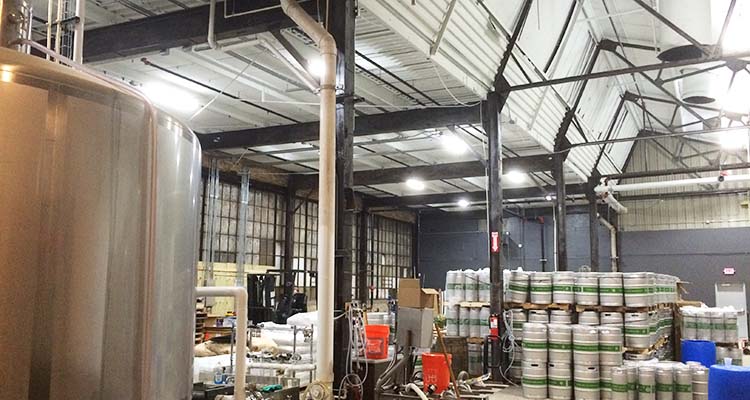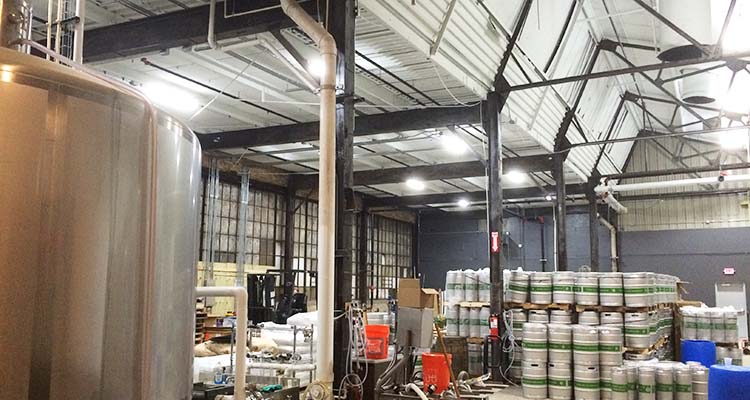 The space: Though you might miss it among the neighborhood's countless other warehouses and factory buildings on the first pass, Third Space's facility is a massive-though-nondescript production hub with square footage and material that far outweigh its present level of production. This is no low-output brewpub or side business for a six barrel hobbyist. It's a big swing, complete with gigantic fermenters and rows upon rows of kegs. The brewing side takes up about two thirds of the building, meaning distribution aspirations aren't exactly hidden from consumer view. The rest of the space serves as a taproom (presently only open Thursday through Sunday) with select bar seats, a handful of scattered tables, and a few yard games strewn about. In its short history, Third Space has also utilized its spacious parking lot to host food trucks and screen Badger games.
Milwaukee Record's drinks: Wouldn't it be a shame if all the overhead Third Space put into production didn't translate into quality beer? To make sure that wasn't the case, we took a fairly thorough tour of the young brewery's beer list with a flight of four-ounce pours, featuring the first four beers ($12). Pints and growlers are also available, if flights aren't your speed. That's Gold is a basic Kolsch. It's right down the middle, but should tide over unadventurous drinkers or those who swear by cider or wine just fine.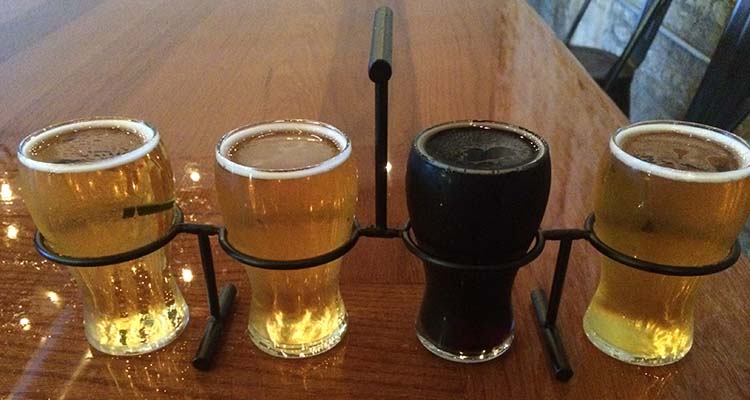 That standard start is more than made up for with the pale ales, though. Upward Spiral is a bitter, notably pine-y IPA with a subtle malt amid a cascade of grapefruit. Called a "Midwest Pale Ale," Happy Place seems to embody everything Third Space set out to accomplish. It has a fruity nose and a slight bitterness (45 IBU), but an altogether smooth body. It's like a distant cousin to the Lagunitas family that moved to the Midwest for college.
As solid as the ales are, things get even better on the darker side of things. The last layover on our flight was Acres Edge, a toasted oatmeal stout that packs an overture of espresso and chocolate with a midnight black body. After our flight was through, we went back to the bar to take in another four-ounce pour of Third Space's three-week-old creation, the Mocha Java Porter ($4), a more bitter and acidic variant of Acres Edge. The beer is brewed with coffee from Stone Creek, and we were told pints have as much caffeine as a cup of joe. The java scent and mocha-hued head fit the bill to near-perfection. Hopefully this newcomer sticks around, because it and Happy Place are definite standouts of the small-but-growing cast of crafts Third Space has on hand. We're told a Scotch Ale was just released for the first time over the weekend.
The verdict: Third Space might be one of the last breweries to arrive at the party in this unheard of year of rampant Milwaukee micro expansion, but it's quickly set itself apart from the vast majority of its new counterparts. Between its small, robust assemblage of beers that dodge regional expectation, and an unabashed aim on flooding the local market with it, Third Space has the makings of a brewer you'll be hearing a lot more from in 2017. Thank goodness for that.