Most any comedy fan living in or around Milwaukee is quick to claim people like Dan Harmon, Frank Caliendo, and Rob Schrab as local points of pride. However, there's someone else who came up with those guys who has also accomplished quite a lot in the realm of comedy (and beyond). Tom Clark started performing at The Safe House's open mic in the mid-'90s, before becoming a fixture at bygone Milwaukee clubs like Funny Business (later Stooge's) and joining Harmon and Schrab's iconic Dead Alewives improv troupe.
Since moving to Los Angeles to pursue comedy full-time, Clark has shared the stage with some of stand-up's biggest names, performed at clubs and theaters all over the country, released two specials, and appeared on Conan. In addition to his on-stage accomplishments, the Milwaukee native has also amassed quite the list of acting credits, including roles on Fresh Off The Boat and Euphoria, voiceover work on Aqua Teen Hunger Force, and spots on other TV and film projects that found him acting opposite Bob Odenkirk, Denis Leary, and Kyra Sedgwick.
Before Clark returns to the region to perform at Bend Theatre in West Bend on December 2 and at Rounding Third in Milwaukee on December 4, we asked him about starting his comedy career in Milwaukee, performing with Mitch Hedberg, playing a Packers fan on FOX's pregame show, and more.
Milwaukee Record: Though you missed Thanksgiving by a few days, are you excited to be back home around the holiday season? Is it possible that after so many years in Los Angeles, you actually miss Wisconsin in December?
Tom Clark: I love Wisconsin, but do not miss the winters—which seem to last until early May. I used to have a newspaper route and froze my face more times than I care to remember.
MR: What are some things you try to make sure to do every time you come back to town? Like, are there restaurants you miss, bars you love, and other area attractions you try to hit when you're home, or do you just try to catch up with family between shows?
TC: My main thing is to see my dad, Art. He's 95 years old and a World War II veteran. We used to hit up a Bucks or Brewers game, but can't do it anymore due to his older age. I love hanging in my old neighborhood, Story Parkway. That's why I like doing the show at Rounding Third, because it's where I grew up. I went to grade school at Holy Cross on 54th and Bluemound and went to Pius High School on 76th Street.
MR: You seemed to be part of the Milwaukee comedy scene at a very formative time, when the comedy scene was developing and the city didn't really appreciate stand-up like it does today. What was it like starting out in Milwaukee?

TC: Starting out in Milwaukee was good because there was no real scene. We were 10 or 12 comedians trying to figure it out and no one was telling you how to do it. You just did what you thought was funny and it allowed people to develop their own style. There was actually three comedy clubs when I started in the mid-'90s, so there was pretty abundant stage time.
MR: The fact you're doing a show at Rounding Third, one of the area's longest-running mics, seems to be a nod to your start here. What does that place mean to you?
TC: I actually cut my teeth at The Safe House, which was the only comedy open mic in Milwaukee when I was starting out. I remember performing with Frank Caliendo and Dan Harmon there. Rounding Third was actually The Bluemound Inn when I was there and had no comedy—but I think my grade school teachers used to go there to drink, so that's how I remember it.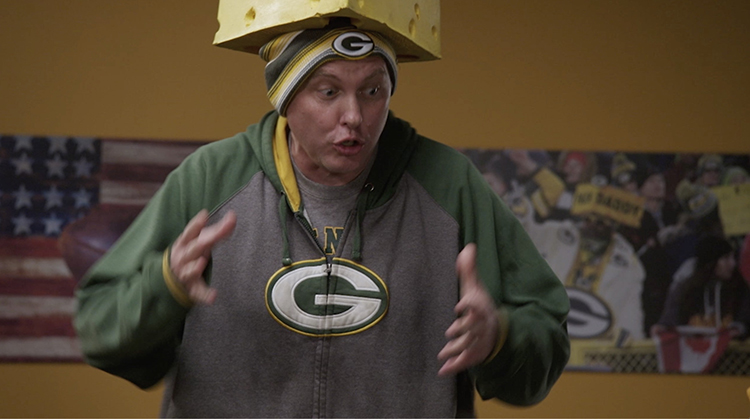 MR: Last year, I saw you—and fellow actor/comedian with Wisconsin ties, Dave Theune—portraying Packers fans on an NFL On FOX segment. Was it tough to get into character or was being a crazed Green Bay fan one of the easiest roles you've ever had?
TC: Yes, that was fun! We were in the midst of COVID, so things were pretty strict. But we had a good time. I think the thing I struggle with is trying to do the Wisconsin accent that Hollywood expects us all to do.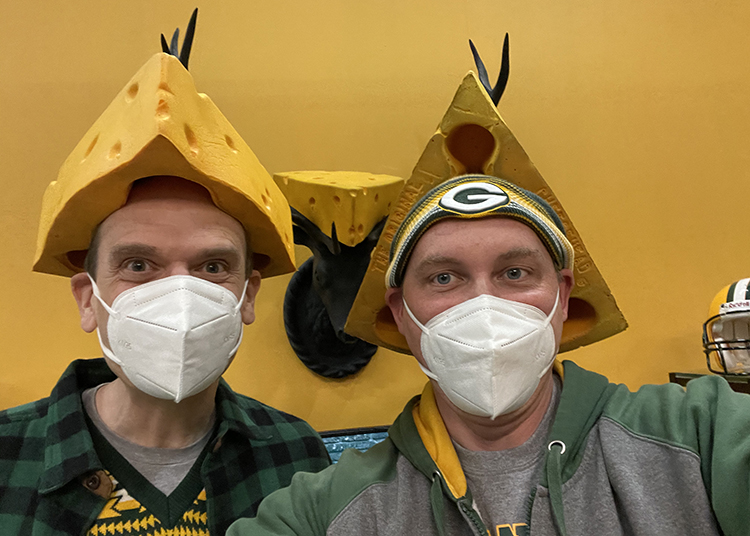 MR: You've racked up a ton of TV credits in recent years. Outside of your work in stand-up, what's the role people recognize you from the most? And what's the weirdest thing you've been recognized from?
TC: It used to be playing Gifford, the murderer on The Closer. Recently, I had a very small role on the teen drama Euphoria on HBO. I played a biology teacher and walk through the scene carrying a model of the female anatomy. They cut my lines, so people were confused seeing me walk through at the start of the scene and then never popping up again.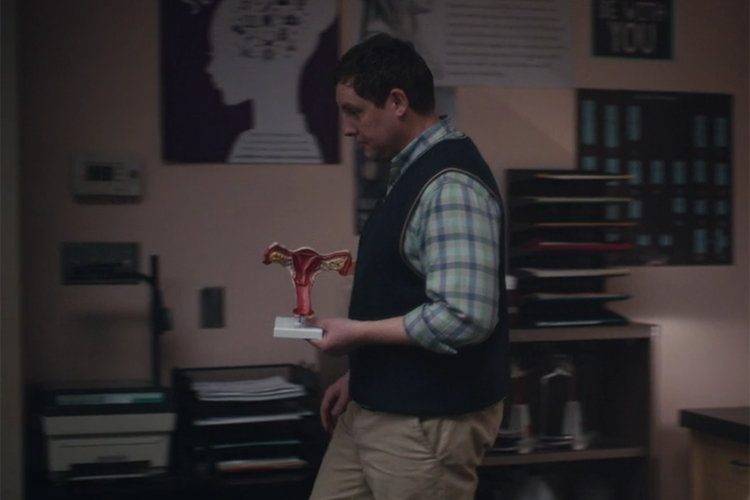 MR: I heard you talk about once being heckled by Mitch Hedberg when you were performing at Comedy Cafe. What was it like to have such an odd and awesome connection to one of the best comedians of all time?
TC: He was such a wonderful person and obviously a great comedian. I featured the whole week with him at the Comedy Cafe in Milwaukee back in 2002. [He was] just one of the nicest people, and I had a pretty weird style, which he liked. A couple years later, I was a New Face in Montreal at Just For Laughs and had a bad set. He was also there and invited me to hang out at his show. I think he knew my show didn't go well. He was so supportive and it meant a lot to me.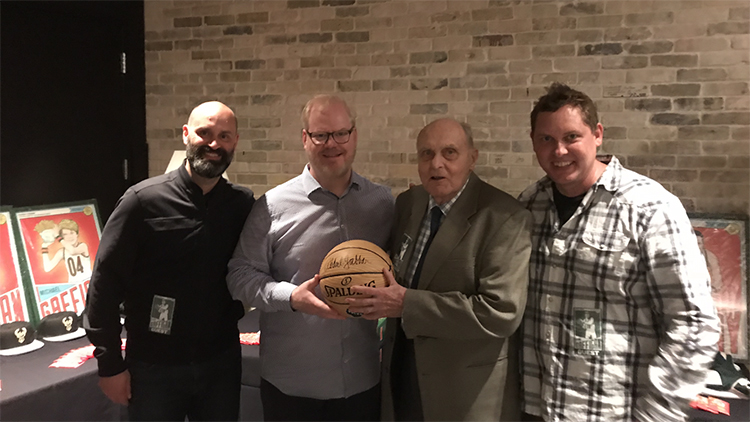 MR: Finally, I believe you have the distinction of being the first comedian—or one of the first comedians, at least—to perform at Fiserv Forum when you opened for Jim Gaffigan. Was it surreal performing in an arena in your hometown?
TC: I think Kevin Hart has that honor. Jim said Kevin had reached out and asked if it'd be okay if he went there first. But yes, it was amazing. Now that the Bucks won the NBA Championship, I'm worried that my achievement will be overshadowed.
MR: Is there anything else you'd like to say?
TC: I just want to say I appreciate everyone that stays in touch with me from Milwaukee and comes out to the shows. My wife, Steph, always remarks how nice everyone is. I look forward to seeing everyone!
Tom Clark will perform at Bend Theatre in West Bend on Thursday, December 2 and at Rounding Third in Milwaukee on Saturday, December 4.