Though it might seem as if every day is a celebration of spirits in our fair city, today marks a seven-day stint of liquor-centered events that are better known as Milwaukee Cocktail Week. Entering its fourth year, MCW will include 30 local bars and restaurants shaking, mixing, and stirring things up with special drink lists, interesting food pairings, and other events between September 26 and October 2 that strive to highlight both the great spirits coming from local distilleries and the talented mixologists who are serving them in new and exciting ways.
Since it'd be impossible and, frankly, borderline dangerous to go to all 30 places involved over the course of just seven days, Milwaukee Record sifted through the schedule of events and picked one recommendation for each day of Milwaukee Cocktail Week.
Monday, September 26
BBQ & Bourbon Pop-Up at Gypsy Taco (Boone & Crockett)
Though Milwaukee Cocktail Week is primarily focused on beverages, some participating sites have also made sure to take food pairings into consideration. Monday's Iron Grate pop-up at Gypsy Taco—which is parked behind Boone & Crockett—will offer a unique BBQ compliment to the Bay View bar's more-than respectable Bourbon selection, as well as the Woodford Reserve-incorporating cocktail list they'll be offering all week long.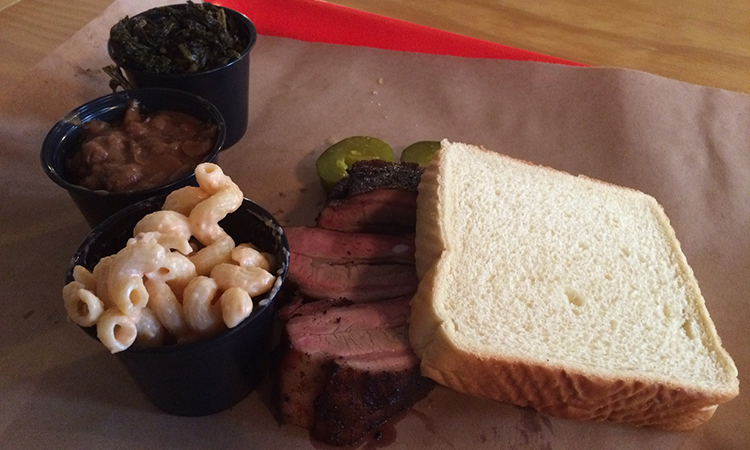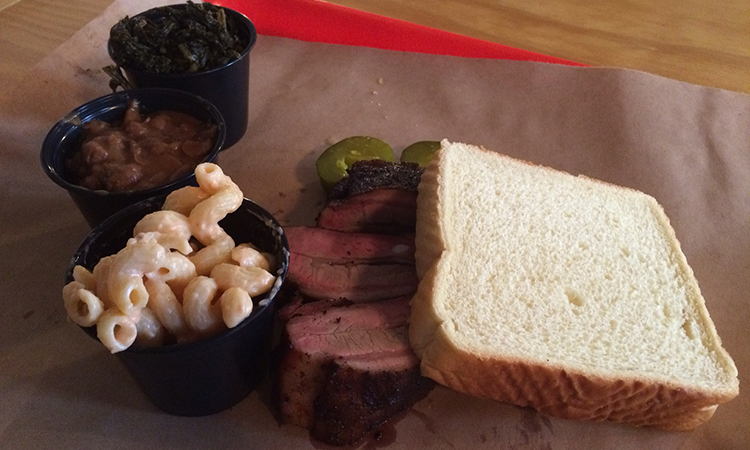 Tuesday, September 27
Tiki Tuesday at The Outsider (Kimpton Journeyman Hotel)
For the sake of alliteration and because everyone loves potent and impossibly sugary rum drinks with umbrellas in them, MCW's second day will be known as "Twisted Path Tiki Tuesday" at many of the bars and restaurants involved. Wolf Peach will get in on the action, for example. As enticing as that prospect seems, our Mai Tais (Our Tais?) will be had while taking in the lovely view at Kimpton Journeyman Hotel's pristine new rooftop digs, The Outsider.
Wednesday, September 28
Ice Cream Drinks at Bryant's Cocktail Lounge
According to Cocktail Week founder Brian West, Bryant's was first put on the map by way of its tasty and, in its time, quite innovate ice cream drinks. Even if the legendary Milwaukee cocktail lounge has expanded its offerings through the years, Bryant's will focus on its specialty with a night devoted to creamy consumables. This also has the makings of a sweet nightcap for those attending Goodkind's "Get Low" cocktail dinner Wednesday.
Thursday, September 29
The Grape Escape AKA Grape Expectations AKA Grapes of Wrath at Boone & Crockett
In a week in which most MCW-affiliated establishments are opting to change format for just one night, Boone will be going above and beyond. After Monday's aforementioned BBQ & Bourbon Pop-Up, and a night of Peruvian-inspired pisco drinks on Wednesday, the KK cocktail emporium will take its participation to goofy and artificial-grape-flavored places on Thursday. No matter which of three names you call it, you're sure to leave with a newfound respect for the color purple by way of grape cocktails created by The Cheel. We're told movies with the word "grape" will be projected as well. You simply haven't lived until you've worked up a buzz on Dr. McGillicuddy's Wild Grape while cringing your way through the raw emotion of What's Eating Gilbert Grape.
Friday, September 30
Build-Your-Own Old Fashioned at Stack'd Burger Bar
Few things are more Milwaukee than washing down a big, juicy burger with an old fashioned. Similar to build-your-own Bloody Mary stations that allow customers to make their drink to their specifications, Stack'd will let patrons take a stab at concocting their own cocktail on Friday. Are you a whiskey woman? A brandy man? Whether you swing sweet or sour, the Fifth Ward burger bar has you covered with all the ingredients, including a wide variety of garnishes.
Saturday, October 1
Tap Cocktail Takeover at Company Brewing
Yeah, yeah, draft cocktails incorporating Bittercube bitters are nice and all, but we're pumped about the musical accompaniment on hand at Company Brewing's Tap Cocktail Takeover. The event coincides with B-Free's record release show, which also features support from Abby Jeanne Rebel Love, D'Amato, Kyndal J., and Klassik. The show is $10, which is well worth it to be in the presence of such talent and have delicious craft cocktails on tap just feet away.
Sunday, October 2
Southern Fried BBQ at The Vanguard
You know and love The Vanguard's sausages, and perhaps between bites you've taken notice of the dozens upon dozens of fine Bourbons and whiskies stocked behind the bar. Those will both be available on Cocktail Week's final day, but the Bay View sausage institution will also break format a bit by serving barbecue ribs, fried chicken, and other staples of southern cuisine out on its "quintessential Milwaukee" patio, all while slinging drinks with spirits from Heaven Hill. It's a glorious end to what looks to be a wondrous week of drinking in Milwaukee. However, it's important not to forget the great things going on in the realm of Milwaukee cocktails and distilling the other 51 weeks of the year. Cheers, Milwaukee!