After more than a decade in business, Yield Bar screeched to an abrupt stop at bar time this morning. According to sources within the business, Thursday night (or bar time Friday morning) was the end of the East Side bar's 11-year run. Reportedly, the building at the corner of Kenilworth Place has been sold and ownership will change hands this weekend.
Aside from serving up beers and cocktails (and burgers during its final months), Yield was also a longtime site of local concerts. Not only was the bar one of just a handful of places in its general vicinity to offer live music, it was among the only to host many of its shows free of charge. In recent months, Yield was the site of an Arte Para Todos show, a secret GGOOLLDD show, and an outing by Holy Shit!
People began to mourn the business' closing as news flowed in Thursday night, including sentiments from Boone & Crockett owner and five-year Yield veteran John Revord, who credited his time behind the bar there as the catalyst for his future ventures (via Instagram).
"If it weren't for Yield, Boone would certainly not exist. Working there absolutely gave me some of the very best years of my life."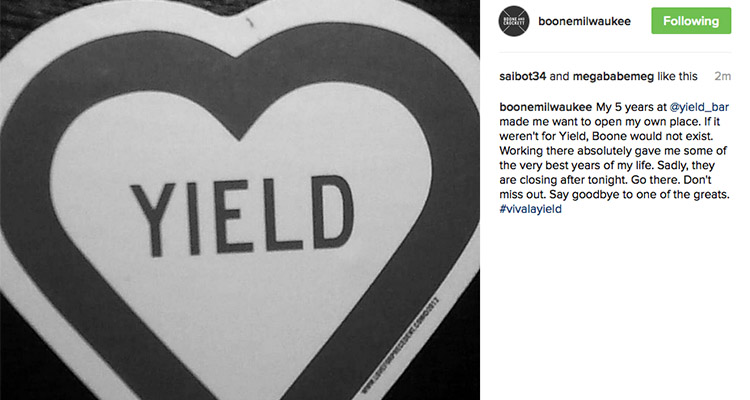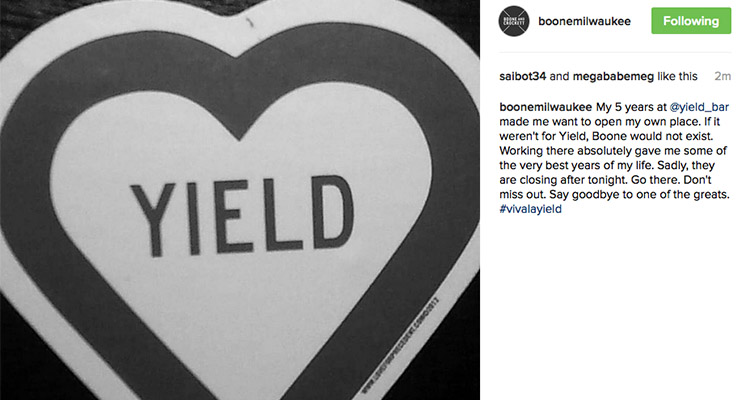 Rest in peace, Yield.
@tjwacker pic.twitter.com/8rVijwlHfh

— bitchel (@rachelchilcote) May 27, 2016
Peace out @YieldBar pic.twitter.com/4lWBBeezwt

— adidas tracksuit (@bornagainst) May 27, 2016