The 2023 Milwaukee Film Festival is mere days away! From April 20 through May 4, 135 feature films and 148 short films will screen at the Oriental Theatre, the Avalon Theater, and Times Cinema. And, as always, Milwaukee Record will be the proud sponsor of the Cinema Hooligante program, which rules.
Cinema Hooligante flicks are, according to Milwaukee Film, "for the grownups who never grew up, the weirdos who never needed normal, and the unicorns who just want to have fun." In other words: our people. Hello, Milwaukee Record readership!
This year's Hooligante lineup includes some doozies: the homegrown live-action-Looney-Tunes Hundreds Of Beavers (it's fantastic), the Bruce Lee classic Enter The Dragon (followed by a live Cinebuds podcast), an "Ultra Secret Midnight Screening" (see below for a hint to what we think it might be), a Closing Night documentary about the infamous Star Wars Holiday Special (Life Day!), and much more.
NOW, we absolutely encourage you to check out as many MFF2023 films as possible, in as many programs as possible. BUT, if you wanted to see all 14 Cinema Hooligante films, how would you do it? You would do it with this handy guide, with synopses courtesy of Milwaukee Film. (Note: Nine films are strictly Hooligante films; the other five overlap into other programs as well.)
MFF2023 tickets and passes are on sale NOW. LET'S DO THIS.
FRIDAY, APRIL 21
Huesera
Oriental Theatre: Herzfeld Cinema, 8:30 p.m.
Valeria's joy at becoming pregnant with her first child is quickly taken away when she's cursed by a sinister entity. As danger closes in and relationships with her family become fractured, she's forced deeper into a chilling world of dark magic that threatens to consume her. A group of witches emerge that could be her only hope for safety and salvation, but not without grave risk.
Piaffe
Oriental Theatre: Abele Cinema, 9:30 p.m.
Introverted and unqualified, Eva is given the unexpected task of foleying the sound for a commercial featuring a horse. As she slowly acclimates to the new job, her obsession with creating the perfect equine sounds grows into something more tangible — specifically, a horse tail. Eva harnesses this unique physicality, becoming more confident and empowered, and lures an unassuming botanist into an intriguing game of submission. Shot on lush 16mm, PIAFFE is a visceral journey into control, gender, and deceit.
Unicorn Wars
Times Cinema, 9:30 p.m.
It's BAMBI meets APOCALYPSE NOW in this provocative and strangely beautiful horror comedy from acclaimed filmmaker and illustrator Alberto Vazquez (director of MFF2017 alum BIRDBOY: THE FORGOTTEN CHILDREN), who uses its outrageous candy-colored premise to explore religious zealotry, the tortured legacies of military fascism, and the depths of the soul. Join cuddly bear brothers Bluey and Tubby as they face the horrors of war in the battles against the unicorn army that lives deep in the treacherous forest.
The Angry Black Girl And Her Monster
Oriental Theatre: Lubar Cinema, 10 p.m.
THE ANGRY BLACK GIRL AND HER MONSTER follows anti-hero Vicaria, a brilliant teenager who believes death is a disease that can be cured. After the brutal murder of her brother, she embarks on a dangerous journey to bring him back to life. Inspired by Mary Shelley's FRANKENSTEIN, the film's writer and director, Bomani J. Story, crafts a thrilling tale about a family that will survive and is reborn again despite the terrors of systemic pressure.
SATURDAY, APRIL 22
Give Me Pity!
Times Cinema, 10 p.m.
Sissy St. Claire graces the small screen for her first-ever television special, an evening full of music, laughter, glamour, and entertainment! But Sissy's live event quickly begins to curdle into a psychedelic nightmare of vanity, insecurity and delusional ambition, provoked by the glowering presence of a mysterious masked man. "GIVE ME PITY! is a singular vision that could resonate with audiences with a taste for lurid cinematic mischief-making." (Screen International)
Piaffe
Oriental Theatre: Lubar Cinema, 10:30 p.m.
Ultra Secret Midnight Screening
Oriental Theatre: Abele Cinema, 11:59 p.m.
This is no joke, people! We've got one of the most exciting screenings of MFF coming your way, but we're legally prohibited from telling you anything about it! Not to be confused with our Super Secret Members-Only Screening, this ULTRA SECRET [REDACTED] [REDACTED] is filled with [REDACTED], [REDACTED] [REDACTED], and the most [REDACTED] you'll experience in 2023!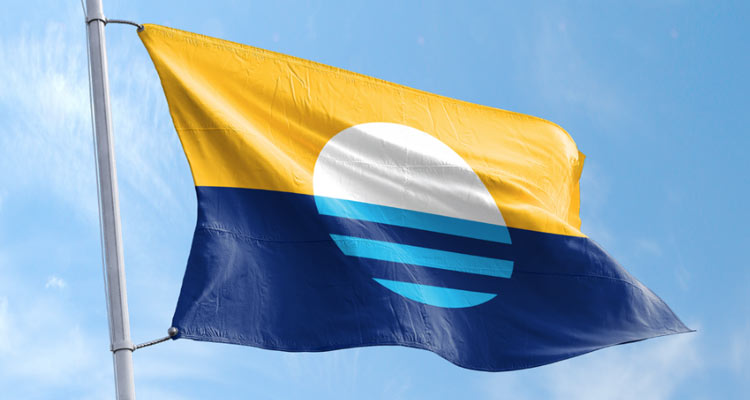 SUNDAY, APRIL 23
The Angry Black Girl And Her Monster
Times Cinema, 8 p.m.
The Five Devils
Avalon Theater, 8:45 p.m.
THE FIVE DEVILS follows Vicky, a young girl with an accute sense of smell, who spends her time collecting scents in jars. When her estranged aunt suddenly returns to their mountain town, the invocation of her fragrance plunges Vicky back in time to unravel the mystery of her mother's fiery past with her now sister-in-law. The acclaimed sophomore feature from filmmaker Léa Mysius (AVA, MFF2018), THE FIVE DEVILS forges a witchy and wildly imaginative fable out of family secrets and queer romance.
MONDAY, APRIL 24
Huesera
Avalon Theater, 9 p.m.
TUESDAY, APRIL 25
Give Me Pity!
Avalon Theater, 9 p.m.
WEDNESDAY, APRIL 26
Sick Of Myself
Times Cinema, 9:30 p.m.
THURSDAY, APRIL 27
Birth/Rebirth
Times Cinema, 9 p.m.
A morgue technician successfully reanimates the body of a little girl, but to keep her breathing, she will need to harvest biological materials from pregnant women. When the girl's mother, a nurse, discovers her baby alive, they enter into a deal that forces them both down a dark path. Director Laura Moss (FRY DAY, MFF2017) breathes new life into the reanimation genre with twists and turns so horrendous you can only laugh to keep your stomach from churning.

FRIDAY, APRIL 28
Hundreds Of Beavers
Oriental Theatre: Abele Cinema, 9:30 p.m.
From the team that brought you LAKE MICHIGAN MONSTER (MFF2018) comes this 19th-century, black and white, no dialogue, supernatural winter epic we think both Tex Avery and Charlie Chaplin would be proud of. A drunken applejack salesperson must go from zero to hero and become North America's greatest fur trapper by defeating, yes, HUNDREDS of beavers.
The Doom Generation
Oriental Theatre: Herzfeld Cinema, 10 p.m.
Young lovers Jordan White (James Duval) and Amy Blue (Rose McGowan) pick up a dangerously handsome drifter, Xavier Red. When Xavier inadvertently kills a convenience store clerk, they are forced to go on the run, traversing a bizarre and ultra-violent America. Certainly not for the faint of heart, acclaimed director Gregg Araki's unhinged fifth feature is finally restored to its original glory in a cut not seen since the 1995 Sundance Film Festival.
SATURDAY, APRIL 29
Sick Of Myself
Times Cinema, 9:30 p.m.
Smoking Causes Coughing
Oriental Theatre: Lubar Cinema, 10 p.m.
A wildly inventive new French comedy from Quentin Dupieux (MANDIBLES, RUBBER), SMOKING CAUSES COUGHING follows the misadventures of a team of five superheroes known as the Tobacco Force – Benzene, Nicotine, Methanol, Mercury, and Ammonia. After a devastating battle against a diabolical giant turtle, the Tobacco Force is sent on a mandatory week-long retreat to strengthen their decaying group cohesion. Their sojourn goes wonderfully well until Lézardin, Emperor of Evil, decides to annihilate Earth.
Unicorn Wars
Oriental Theatre: Herzfeld Cinema, 11 p.m.
SUNDAY, APRIL 30
Birth/Rebirth
Times Cinema, 9:30 p.m.
MONDAY, MAY 1
Cinebuds Live: Enter The Dragon
Oriental Theatre: Abele Cinema, 7:30 p.m.
Milwaukee Film and 88Nine Radio Milwaukee are thrilled to team up for a special 50th-anniversary screening of ENTER THE DRAGON on 35mm presented by Cinebuds hosts Dori Zori and Kristopher Pollard! Bruce Lee plays a martial-arts expert determined to help capture the narcotics dealer whose gang was responsible for the death of his sister. Stick around after for a live podcast recording and audience Q&A to celebrate this stone-cold action classic.
The Five Devils
Oriental Theatre: Herzfeld Cinema, 8 p.m.
TUESDAY, MAY 2
Smoking Causes Coughing
Times Cinema, 8:45 p.m.
Hundreds Of Beavers
Oriental Theatre: Herzfeld Cinema, 9 p.m.
THURSDAY, MAY 4
A Disturbance In The Force
Oriental Theatre: Abele Cinema, 7:15 p.m.
In 1978, CBS aired the two-hour "Star Wars Holiday Special" to an audience of 13 million people. It never re-aired and is considered one of the worst shows ever to air. George Lucas has said, "If I had the time and a sledgehammer, I would track down every copy…and smash it." A cavalcade of STAR WARS players and historians tell the bizarre history of the special that almost ended the galaxy far, far away.

Exclusive articles, podcasts, and more. Support Milwaukee Record on Patreon.
---
RELATED ARTICLES
• Check out the full 2023 Milwaukee Film Festival program NOW
• Nipple factories, Little Richard, 'Star Wars Holiday Special' doc coming to Milwaukee Film Festival
• 2023 Milwaukee Film Festival's Cream City Cinema program features true crime, beavers, more
• 2023 Milwaukee Film Festival is fast approaching. Here's this year's artwork.
• 2023 Milwaukee Film Festival will include 'Metropolis,' with live score from Anvil Orchestra
• 2022 Milwaukee Film Festival announces attendance, awards, 2023 dates