It's miserable outside today but guess what? We're less than two months away from the 2023 Milwaukee Film Festival! The 15th annual fest is set for April 20 through May 4 at the Oriental Theatre (and other theaters, presumably). There'll be a live-score performance of Metropolis and a whoooooole lot more. We can't wait.
Getting us even more excited: the just-revealed artwork for this year's fest! Created by Milwaukee treasure (and Ueckerlele mastermind) Dwellephant, the piece is titled "Milwacky," and is meant to "capture the spirit of joy and togetherness that happens each spring as the film festival convenes here in Milwaukee!" Mission accomplished!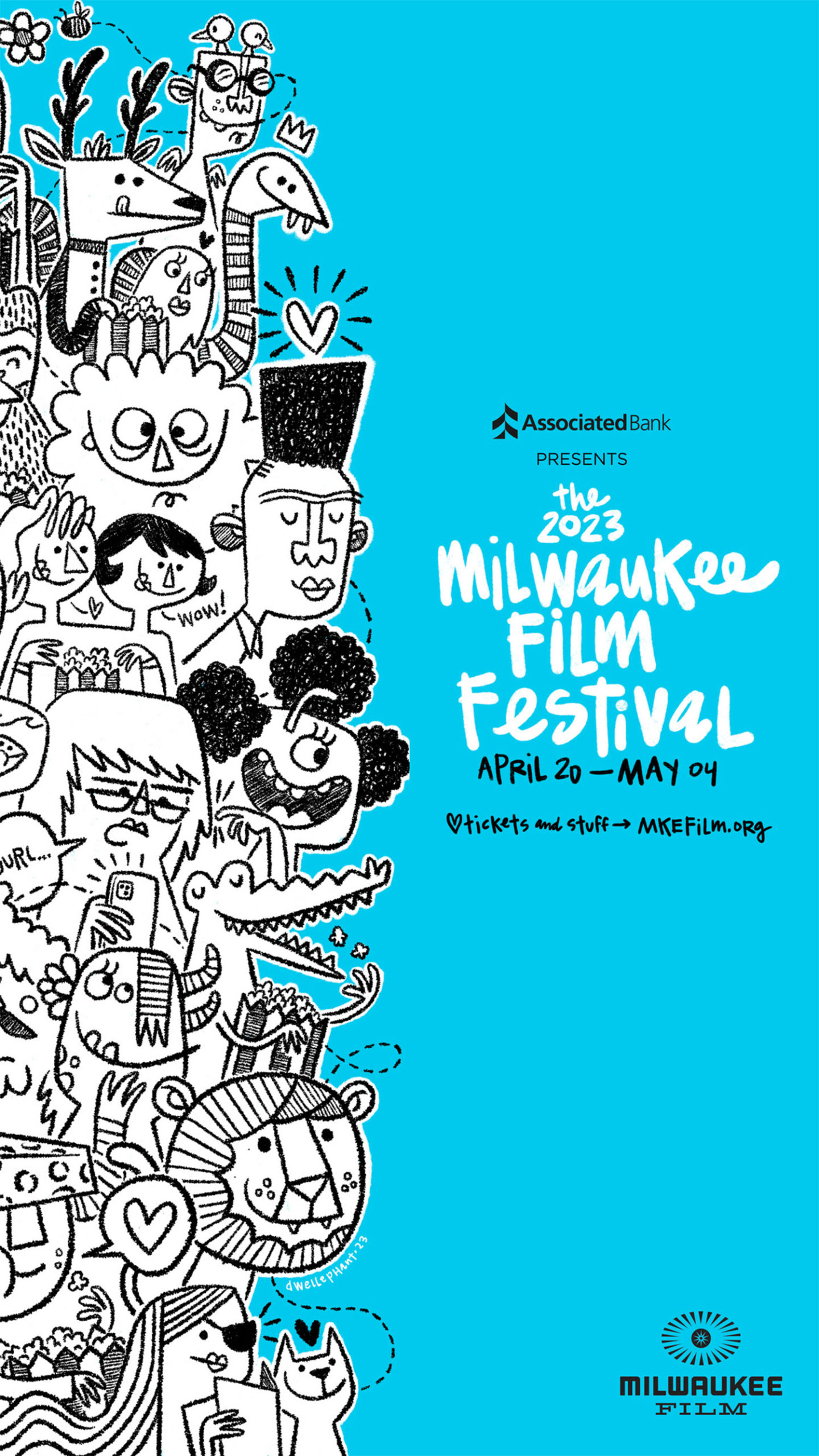 "It's paying tribute to this special thing that happens at the festival, where people who don't interact for 50 weeks a year have all of these shared moments and experiences," Dwellephant says in a statement. "Complete strangers on any other day wind up in a dark theater together for two straight weeks and laugh, cry, get inspired, get angry…and then talk about it in line, at a bar after, online, etc. The characters are a mix of random things and some Milwaukee references—everything from the Bucks and Samson the Gorilla to Laverne & Shirley and the Milwaukee Lion/Oriental Theatre lions. I also put a little tribute to Mike Schank in there…I also wanted the characters to look like they're enjoying the heck out of what they're watching. If you know someone who doesn't think they'd enjoy going to the festival, show them this poster. It will change their heart.
"The fact that for two weeks a year, you can sit in a room with your friends and neighbors and distract yourself with 100+ excellent films hand-picked by a bunch of beautiful, hard-working film smarties?" Dwellephant continues. "What a gift!"
Feast your eyes on the artwork for #MFF2023!

Titled "Milwacky" and made by @dwellephant, it captures the spirit of joy and togetherness that happens each spring as we all convene here in Milwaukee!

TIX/PASSES: https://t.co/ZZAaZw5VQM pic.twitter.com/5oqrWleo9d

— Milwaukee Film (@mkefilm) February 27, 2023
Want a physical copy of the latest Dwellephant masterpiece? Of course you do. Well, anyone who buys an all-access pass to this year's festival will receive a hand-signed collectible print of the artwork. Neat! Ticket package and pass prices increase on March 1, so get yours today!
Oh, and the full lineup of films for MFF2023 will be revealed Thursday, April 6!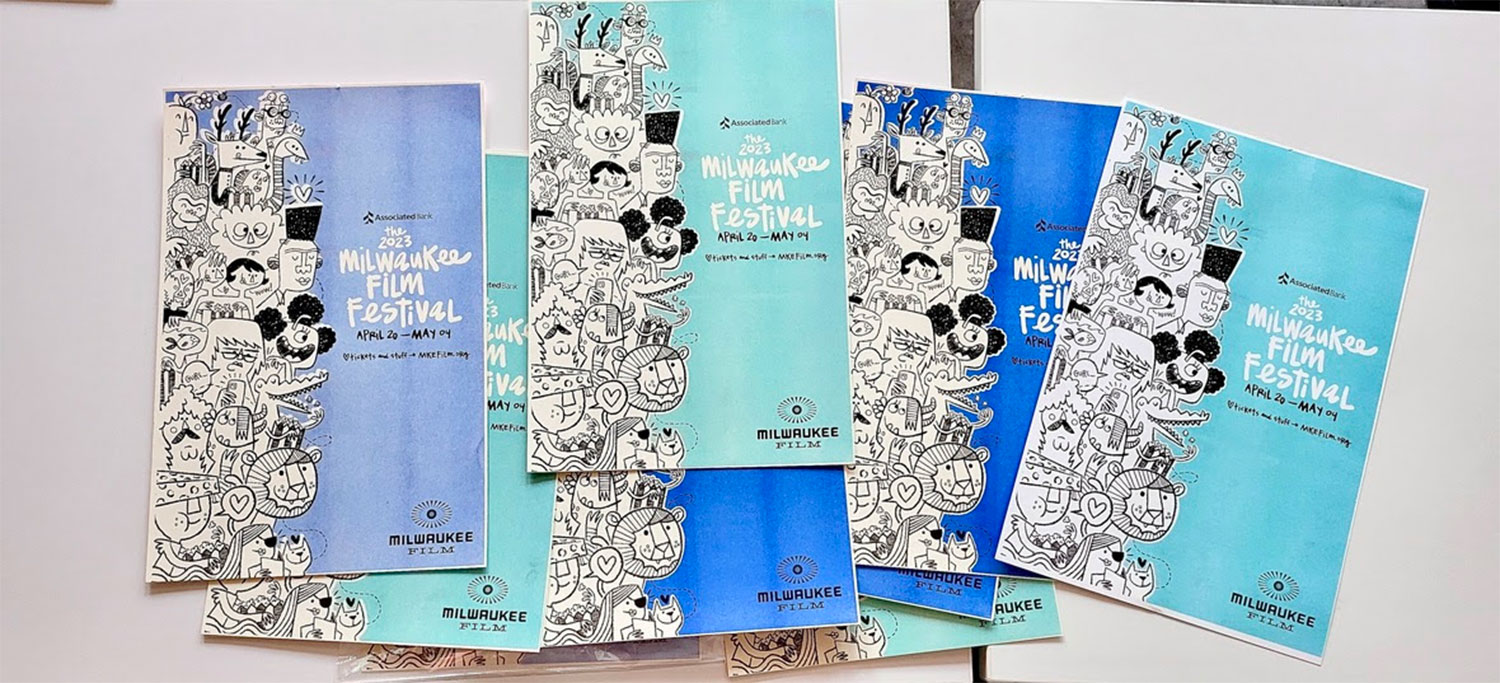 Exclusive articles, podcasts, and more. Support Milwaukee Record on Patreon.
---
RELATED ARTICLES
• 2023 Milwaukee Film Festival will include 'Metropolis,' with live score from Anvil Orchestra
• 2022 Milwaukee Film Festival announces attendance, awards, 2023 dates