Milwaukee Record launched on April 7, 2014. Since then, we've published more than 9,000 stories and reached millions upon millions of internet-weary eyeballs. As always, our output this year was all over the map. Here are just some of favorite stories we ran in 2022.
JANUARY
Welcome To 2022. I hate it.
"So is that it? 'Focusing on the good things?" I don't know. All I do know is that in past years, January was an exciting time of fresh starts and new ideas, lofty goals and swing-for-the-fences aspirations. We're not even a week into this thing and I'm already exhausted. I can't believe we're coming up on TWO FULL YEARS OF THIS SHIT." [Matt Wild]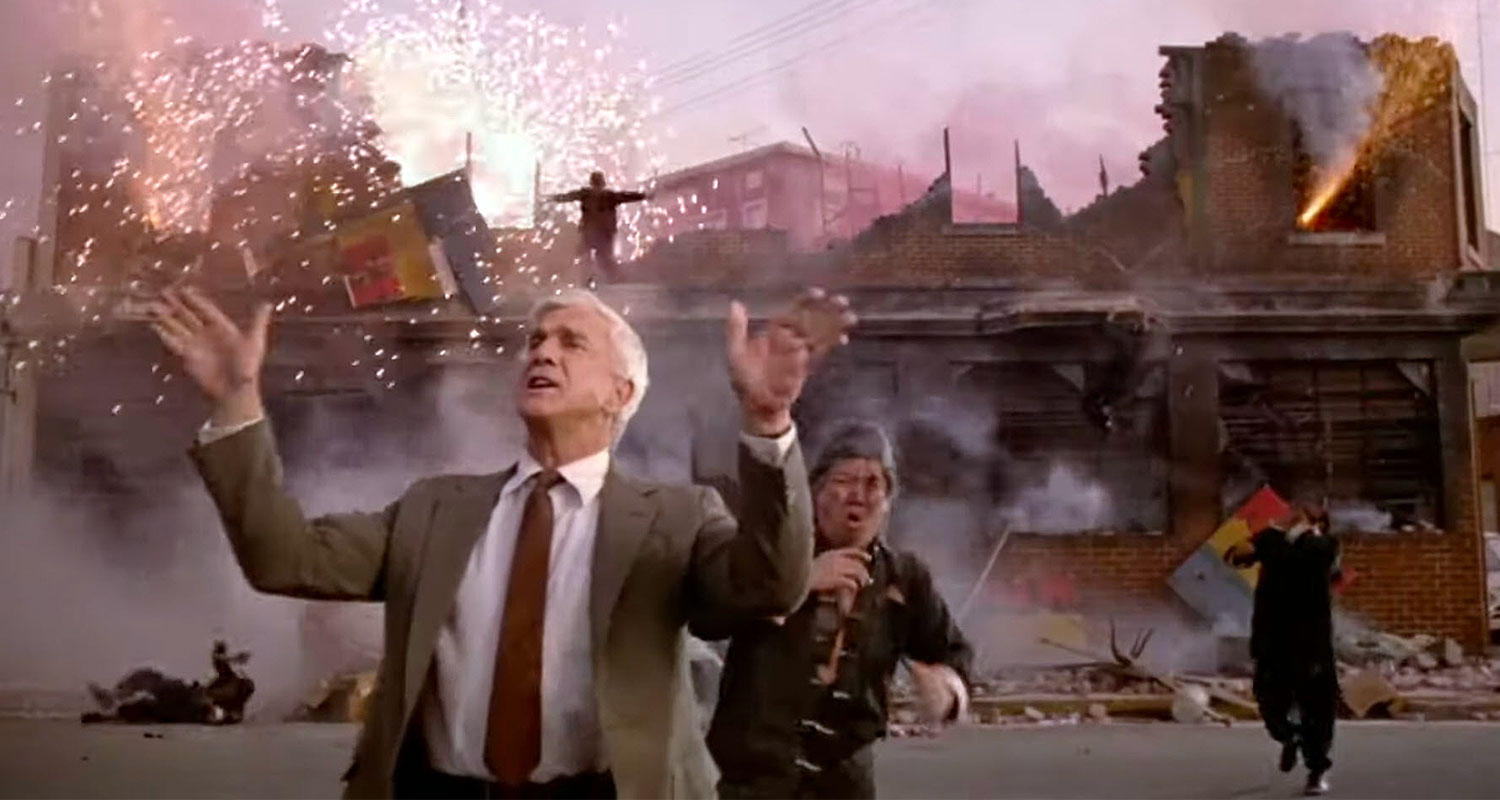 FEBRUARY
I found another West Allis restaurant that makes gigantic mozzarella sticks
"I ventured deep into 'Stallis on Tuesday afternoon and picked up an order of Pazzi Stix in order to find out for myself. And for, like, journalism or whatever. So I placed an order online for the $9.99 (plus tip) appetizer, retrieved a small pizza box along with an accompanying bag that held a container of so-called 'red sauce,' and brought it all back to Milwaukee Record headquarters to take some measurements." [Tyler Maas]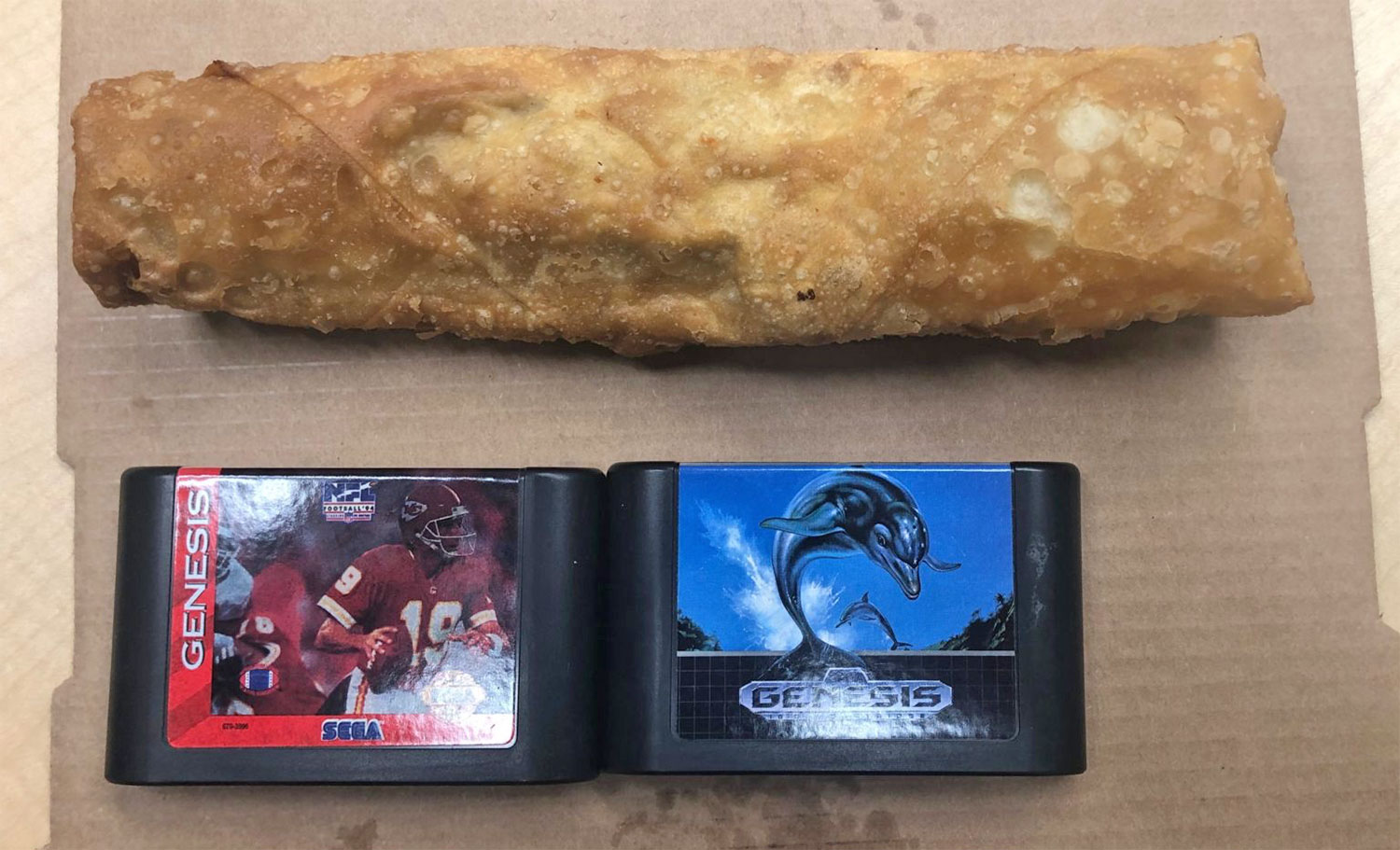 MARCH
"The best job ever": An interview with former Milwaukee Public Museum exhibit designer Emilio Bras
"'I'm sure the new museum is going to be beautiful, and the building may be also very attractive. But we'll see what kind of longevity it will have. The longevity we created was created by people who really put their heart and soul into every little detail. We wanted to make people come back and find something. I brought my grandkids the other day, and we were walking through the exhibits and we were looking at a diorama of Africa that I had stared at many times. And my grandson says, "I spy a butterfly." And I was like, what? I never really noticed that there were butterflies in that particular diorama. So I started looking, and sure enough, there are several butterflies in the grasses.'" [MW]
APRIL
Bobcat Goldthwait talks stand-up, filmmaking, his Hamm's Bear tattoo
"'Well, Ted Hamm—who is the heir of the Hamm's beer company—his company financed World's Greatest Dad and God Bless America, two movies I made. They were on the fence about giving me money, so I had the Hamm's Beer Bear tattooed on my chest over my heart. And I came into the office and was like, "Hey, are we gonna do this?" and I showed him the brand new tattoo. They didn't laugh. It was pretty funny. Then I was back in my car and I got a call and they go, "Ted thinks you're fucking crazy. We'll give you the money." So that's how I got God Bless America financed.'" [TM]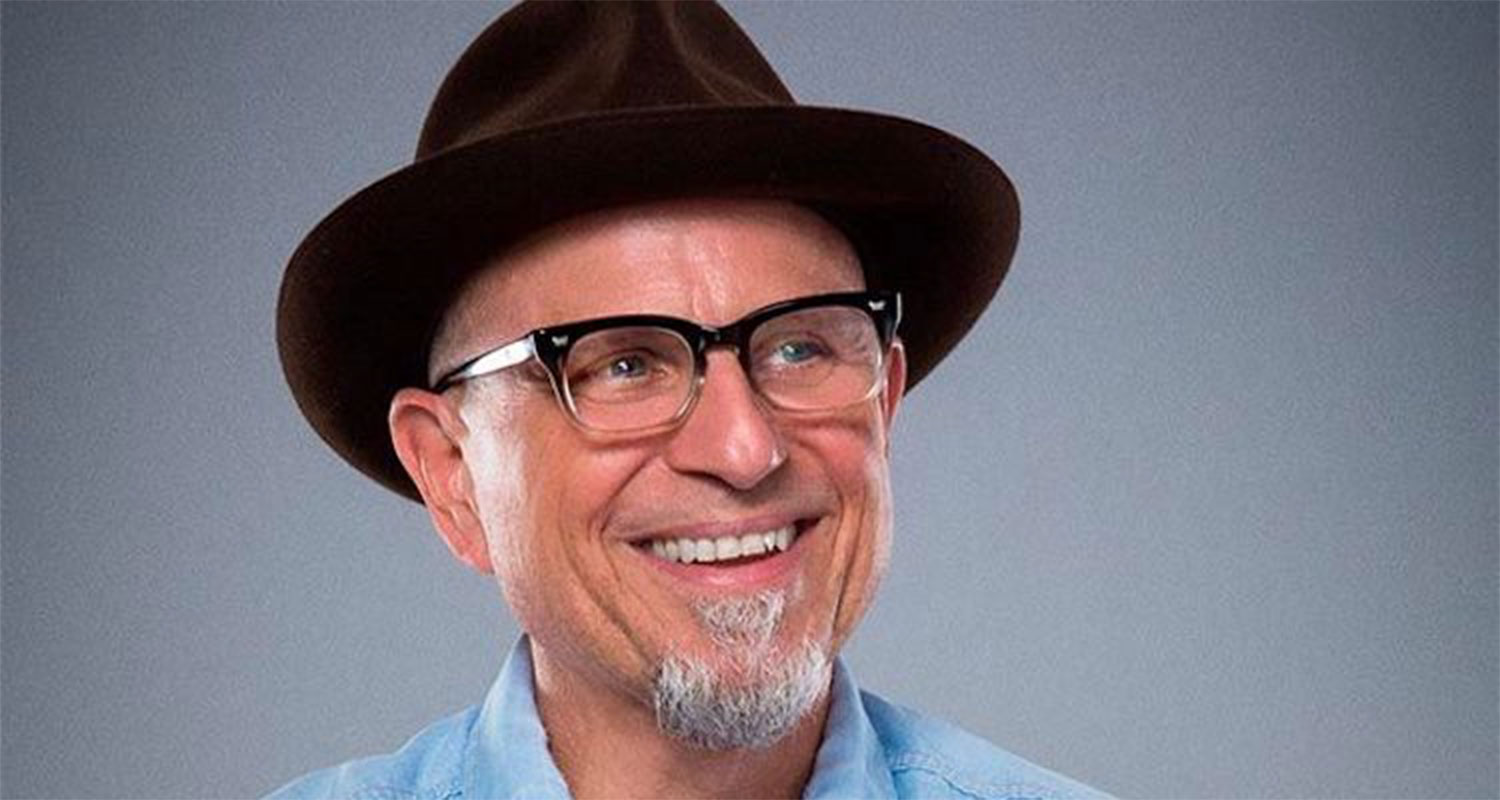 MAY
John Carpenter's 'Milwaukee Bucks'
"And Carpenter is right, this is a tough-ass Bucks team. Just like so many characters in his movies. Maybe that's why he likes the Bucks so much? So, armed with our film studies degree and fandom of the Milwaukee Bucks, here's the DEFINITIVE 'Which John Carpenter character are you?' for most of the 2021-2022 Milwaukee Bucks." [Rick Katschke]
Childhood, change, and growing a Weird Al Chia Pet for 14 days
"There wasn't much growth development during this time period. I had begun to question my agricultural prowess with this project, but finally, on Day 5, the Chia seeds began to sprout. Sprout, just like I did back in 1997 when I was dubbed 'old enough' to attend my first ever concert: 'Weird Al' Yankovic's 'Bad Hair Day Tour' stop at the Marathon County Fair." [Mitch DeSantis]
MKE SEX: The world is a garbage fire, but there is still beauty
"Are you tired? I'm tired, too. Do you feel listless and restless at the same time? I'm definitely stuck in a loop of being unable to move or sit still. Are you pissed? I can't remember a time in my life when I have been so chronically pissed off. Have you been crying? Or refusing to cry? My eyes have welled up repeatedly, too. Lump in my throat. Ache in my jaw. Tears just there, just sitting right there." [Lucky Tomaszek]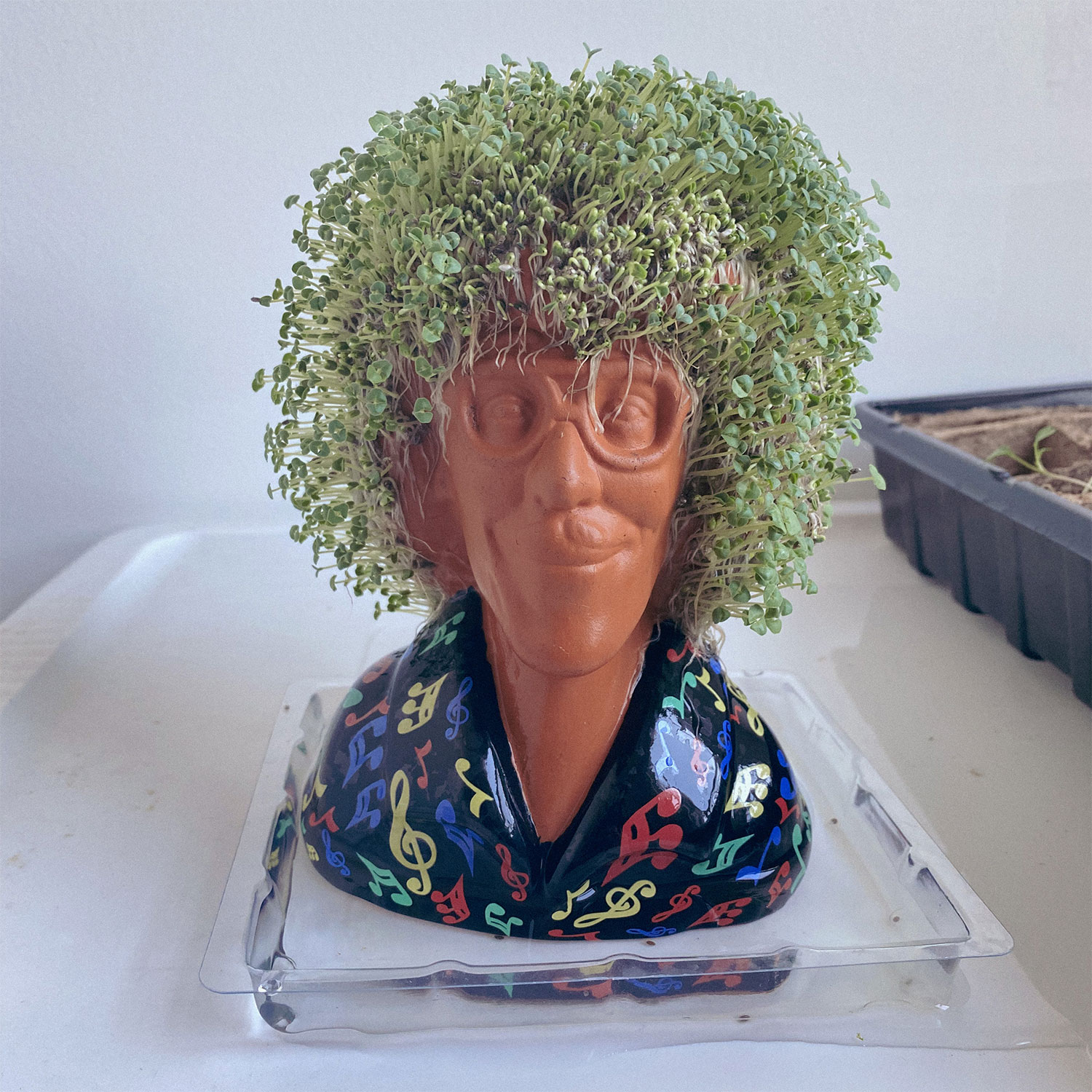 JUNE
"This is my pride and joy": Chef Tizzy Tazz helms Gotcha Foods truck on city's north side
"'Between Burleigh, Hadley, and Sherman, there is nothing fun for us over here on this side of town. All of the fun activity and community centers we had have been closed down. I don't mean like the Boys & Girls Club, but where are our roller rinks and bowling alleys and food trucks? That is what Gotcha Foods is. It's a place for the people on the block to come and hang out.'" [Juan Miguel Martinez]
I asked my mom to review the new Leinenkugel's "Lodge Pack"
"'They have this on tap at [my favorite neighborhood bar], which makes me happy. Like I said, this is a summer favorite. Every time I would drink a Summer Shandy at [my favorite neighborhood bar], I would put my name in for a drawing to win a Leinie's Yelich jersey. It turns out I won…then I fell off my bike on the way home that same day.'" [TM]
That time I went to a real 'Blade' blood rave
"It soon became clear that the concert, rather than the screening, was the main event. It took place on a part of the rooftop I would have totally missed were I not exploring the building. Finally, after some actors played out a few fan fic scenes of Blade, The Crystal Method took the stage. That was the signal. The blood rave was coming." [Rob Wieland]
Enjoying Summerfest despite [gesturing at everything]
"The night ended, of course, with me biking home on the Oak Leaf Trail and passing Milervine and his dog. It was weird. It was pitch black on the trail but I could still tell it was him. 'Hey,' I called out into the night. 'Hey,' he replied." [MW]

Milwaukee's "Wu-Tang realtor" reviews Saturday's Wu-Tang show at Summerfest
"After the shock of meeting U-God wore off, my wife left the room and came back to grab us to come to the green room. When we walked in we saw Ghostface, Method Man, RZA, Inspectah Deck, Masta Killa, and Raekwon just hanging out and eating some snacks. They received my sons in a collective hug and fist bumped and proceeded to pour more knowledge into them. The kids got pictures and their shirts signed, and they even left with a huge bag of Tostitos that Ghostface gave them. (They now call them 'Wu Chips.')" [Jon Frost]
JULY
Old Milwaukee: 20 Cream City-inspired country classics, ranked
"With its brewing (and drinking) tradition as well as its railroad-hub history, the city of Milwaukee has served as inspiration for many country songwriters over the years. A few of those songs have become honky-tonk hits by some of the biggest names in country music history. Others are little-played B-sides by Nashville nobodies. We poured a few beers, pooled our favorites together, and ranked them 1 through 20 in this definitive (pre-'90s) Milwaukee-themed country music playlist." [Jared Blohm]
Wisconsin Birding Challenge 2022: Exploring every county in the state (Chapters 1-8)
"One of the ways I volunteer is by recording my bird sightings through eBird, the world's leading resource for ornithological research. I do most of my sightings here in Milwaukee, but it's always fun to create an eBird checklist when I find myself somewhere new. I've wanted to explore more that Wisconsin has to offer, so I decided why not explore everywhere Wisconsin has to offer? So I issued a challenge to myself—let's hit every single county in Wisconsin this year!" [Kyle Arpke]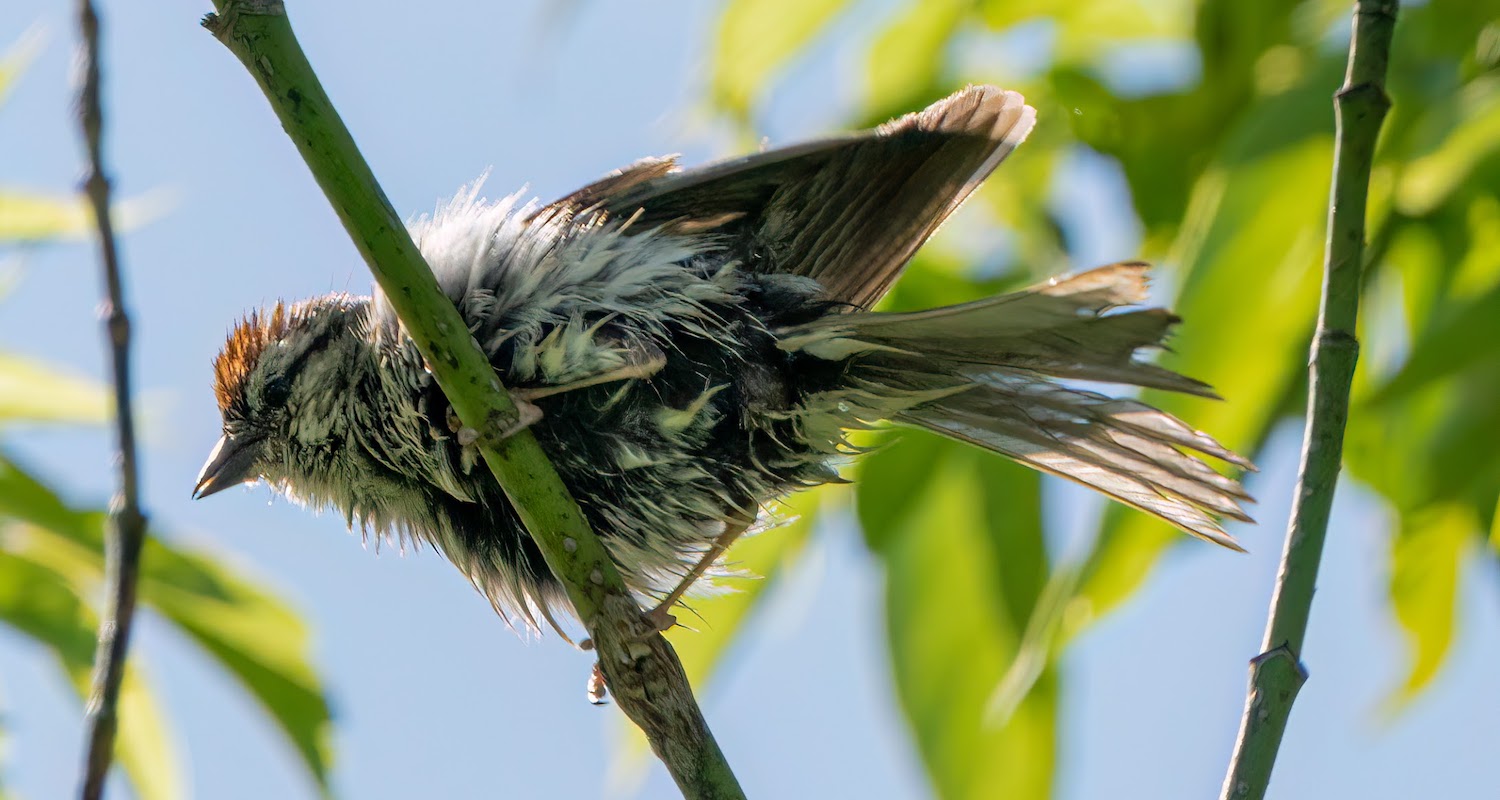 AUGUST
"It was my hobby": After 9 years of calling it home, Cudahy man says goodbye to historic Lake School
"Gryskiewicz's home isn't your typical fixer-upper, and Gryskiewicz himself isn't your typical homeowner. For the past nine years, he has worked on and lived in the nearly 100-year-old Lake School building in Cudahy, at 3744 E. Ramsey Ave. He completely remodeled some rooms and painstakingly restored others. He rescued pieces of history and beat back decades of neglect. He threw parties and invited friends to sign wooden attic beams previously signed by schoolchildren in the 1930s and '40s. He found a cat. He turned an unwieldy and dilapidated building into a unique and quirky home." [MW]
Looming Gannett layoffs highlight importance of local news, Wisconsin's precarious position
"Something we often hear about, too, is a disconnect that national media has with much of the country, and places like Wisconsin. But no matter how many Midwestern diners they visit, nothing will ever compare to the coverage that comes with being part of a community and showing up, over and over, to cover the issues it is facing. You're just not going to get the same insight and understanding of what's happening in these communities without local news reporters." [Dan Shafer]
"Milwaukee is just so real to me. Milwaukee is a star." 9 Milwaukee questions with Neko Case
"'First time I ever played Milwaukee was on Lilith Fair. That was a long time ago. Ninety-seven? Ninety-eight? I remember being on the phone trying to figure out how to get to the venue because it was at a race track. It sticks out because it was my first time ever having trouble getting somewhere because of accents. I called someone and they just said, [faux Midwest accent] "Oh yah, you gotta take County Road" or whatever, and I was like, "Counny Road?" because Northwest people tend to enunciate every syllable.'" [Sahan Jayasuriya]
The Great $25 Antiques On Pierce Shopping Challenge
"Recently, in the interest of focusing our otherwise unfocused lunch-hour wanderings (and in the interest of having something to write about), Tyler and I issued each other a $25 Antiques On Pierce Shopping Challenge. What treasures could each of us unearth in the many, many booths located in the store's rambling three floors? Could we find treasures that would total $25 or less (before tax)? Who would find better stuff? Well, we gave it shot, and here's what we came up with." [Patreon exclusive!]
SEPTEMBER
26 pictures (and 1 video) of Bay View Bash 2022
"After 8,000 years away, Milwaukee's beloved Bay View Bash made its glorious return to Kinnickinnic Avenue on Saturday, September 17. The neighborhood was alive. The food was delicious. The weather was glorious. The music was incredible. It was the perfect way to end the summer." [Milwaukee Record]
Sustainable Milwaukee: The shape of (our) water
"Um, folks? Let's maybe do something about this increasingly bothersome situation. No offense to Bob Uecker, but water is clearly our most precious natural resource. As is the case with Bob, each of us is honor-bound to protect it." [Brent Gohde]
We asked Chris Gethard a bunch of questions about Wisconsin-made sodas
"'I'm finally coming to the land of Sprecher. Sprecher sets the bar very high. I mean, their cream soda in particular is one of the best sodas. I've often listed it when people learn I love soda and ask me to rank my top sodas. Every single product Sprecher puts out is good except for the ginger ale—mostly because they use honey as a sweetener and I just don't think honey and ginger ale have a place together in that.'" [TM]
OCTOBER
The civic joys of eating at the Milwaukee County Courthouse Café
"The Milwaukee County Courthouse cafeteria—ostensibly called 'The Courthouse Cafe'—is located on the first floor of the hulking and historic downtown monument. The courthouse was completed in 1931 and was constructed using Bedford limestone. Frank Lloyd Wright once called it 'a million dollar rock pile.' He clearly never tried the cafeteria's best-selling Crispy Chicken Sandwich ($8.99)." [MW]
I went to the last Ponderosa in Wisconsin (and one of the last locations in the world)
"I honestly had no idea what I would see inside this stubborn Ponderosa holdout. To be honest, I expected desolation. I anticipated a strong likelihood of dreariness and disarray. I'm pleased to report that I was wrong. Instead, an extremely upbeat and friendly cashier greeted me and asked if I was a local. I responded with something like 'No, I heard there was a Ponderosa here and I had to check it out!' I later learned there's a discount for local diners, which is why she asked. So I guess I just gave some nice lady my life story for no reason. Whoops! Anyway, I stuck with just ordering the buffet and a Diet Mountain Dew, then I was led to my booth." [TM]
NOVEMBER
Food, finality, and saying goodbye to the Milwaukee you once knew
"I never braced myself for mourning. After the novelty of leaving set in, sadness and happiness covered my brain like oil hovering over water. A translucent dichotomy, never connecting but always right there together. Given that we left with intention and plenty to be excited about, true mourning never felt appropriate. Besides, Milwaukee will always be there…right? Well, like the hearty uncle who never liked me very much, life has come to slap me on the back and smirk in my face to inform me that, no, Milwaukee as I know it, as I inhabited, will not always be there. In fact, that Milwaukee is already gone." [Tommy Ciaccio]
Cream City Chronicles: A 100-year 'Cities: Skylines' simulation of Milwaukee
"I now had a blank slate, a digital Good Land, and considered the opportunities in this map which would quickly become My Milwaukee. I started to wonder if the city I was building would start to take a form similar to the one I've come to know and love. Mostly, I was curious to see if I could manage this city to grow to a size of 600,000 citizens, just enough to surpass Milwaukee's population as of the last census. The real city took almost 175 years to get to this point. How long would it take my simulated version?" [Paul Bestul]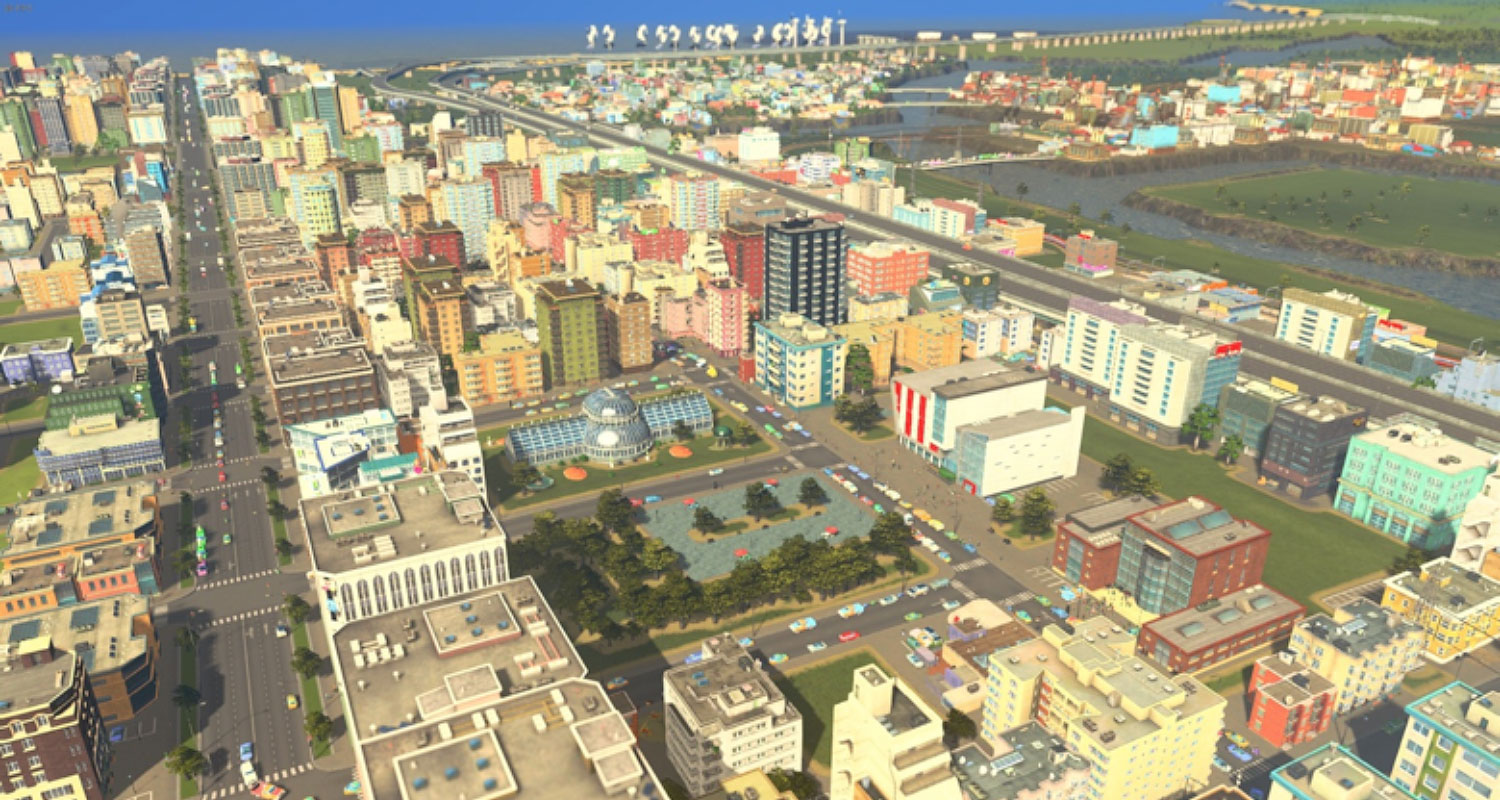 Exclusive articles, podcasts, and more. Support Milwaukee Record on Patreon.
---
RELATED ARTICLES
• Milwaukee Record's favorite Milwaukee Record stories of 2021
• Milwaukee Record's favorite Milwaukee Record stories of 2020
• The 25 best Milwaukee Record stories of 2019
• The 25 best Milwaukee Record stories of 2018
• The 25 best Milwaukee Record stories of 2017
• The 25 best Milwaukee Record stories of 2016
• The 25 best Milwaukee Record stories of 2015