Hi. It's January 4, 2022. We're four days into a sparkling, glistening, still-has-that-new-year-smell new year. Twenty-twenty-two! It has a nice ring, doesn't it? Here we go!
I hate it already.
This post was originally going to be about how Milwaukee has a new acting mayor, and how it will have a new elected mayor—the first in nearly two decades!—on April 5. Along with the promise of a new year, I was planning to use those fun facts to write something, well, fun. On December 31, I penciled "New year/new mayor/new hope essay" into our Milwaukee Record editorial calendar, which is an old Etch A Sketch covered in Cheeto dust. January 4 seemed like a good time to run it.
Four days later…well, here we are.
The first two days of the new year saw two shooting deaths in the City of Milwaukee. Hours into January 1, a 40-year-old man was killed following an argument. The next day, a 16-year-old girl was shot and killed while working at a Burger King. "Last night's shooting death of a 16-year-old girl is a horrible tragedy, made worse by the circumstances the police have shared with me," said Acting Mayor Cavalier Johnson.
Milwaukee Public Schools went back to virtual instruction today. Between December 27 and 31, 136 teachers tested positive for COVID-19. MPS says it plans to get back to in-person instruction on January 10. That seems…optimistic.
The pandemic continues apace, with no end in sight. On January 3, Wisconsin reported 462 COVID-19 patients in the ICU, a pandemic record. On New Year's Day, Milwaukee reported 635 hospitalized COVID-19 patients, another pandemic record.
Shows and concerts are dropping like flies. Just when you thought it was safe to go back in a venue, the words CANCELED or POSTPONED are once again cruising the waters. Putting together a semi-substantial Record Recommended article for this week and weekend was a chore. Thank goodness for our own N/A Day at The Cooperage this Saturday, which is still happening, vax and masks required.
Several local restaurants, with absolutely no guidance and support from anyone who claims to be in charge, are taking it upon themselves to do what they think is best to keep themselves and their customers safe. A lot of people are applauding them for it. A lot of dumb fucking anti-vax pieces of shit who should be sent to the goddamn moon AND IF YOU'D LIKE TO HEAR HOW MY FAMILY HAS BEEN DIRECTLY AFFECTED BY THESE WORTHLESS FUCKING TRAITORS I'LL GLADLY TELL YOU IF YOU ASK are not. Ahem.
There's more, but I'll stop. God knows I don't need to write Doomscrolling: The Article.
(Also: I was going to light a 2022 calendar on fire for the main photo of this article, but that seemed like a lot of work. I know the Naked Gun "nothing to see here" scene doesn't exactly work, but cut me some slack.)
So what to do? Maybe I/we can zoom in and focus on specific acts of goodness and grace. There's this video of the Green Bay Packers and American Family Insurance surprising tenants of Milwaukee's Sherman Phoenix entrepreneurial hub with six months of rent relief:
There's that Giannis dunk:
https://www.youtube.com/watch?v=qo6HQd7TJcA
There's, I dunno, the Marcus Center snow pile? It's back, folks! I'll be reporting on it from now until it melts in June.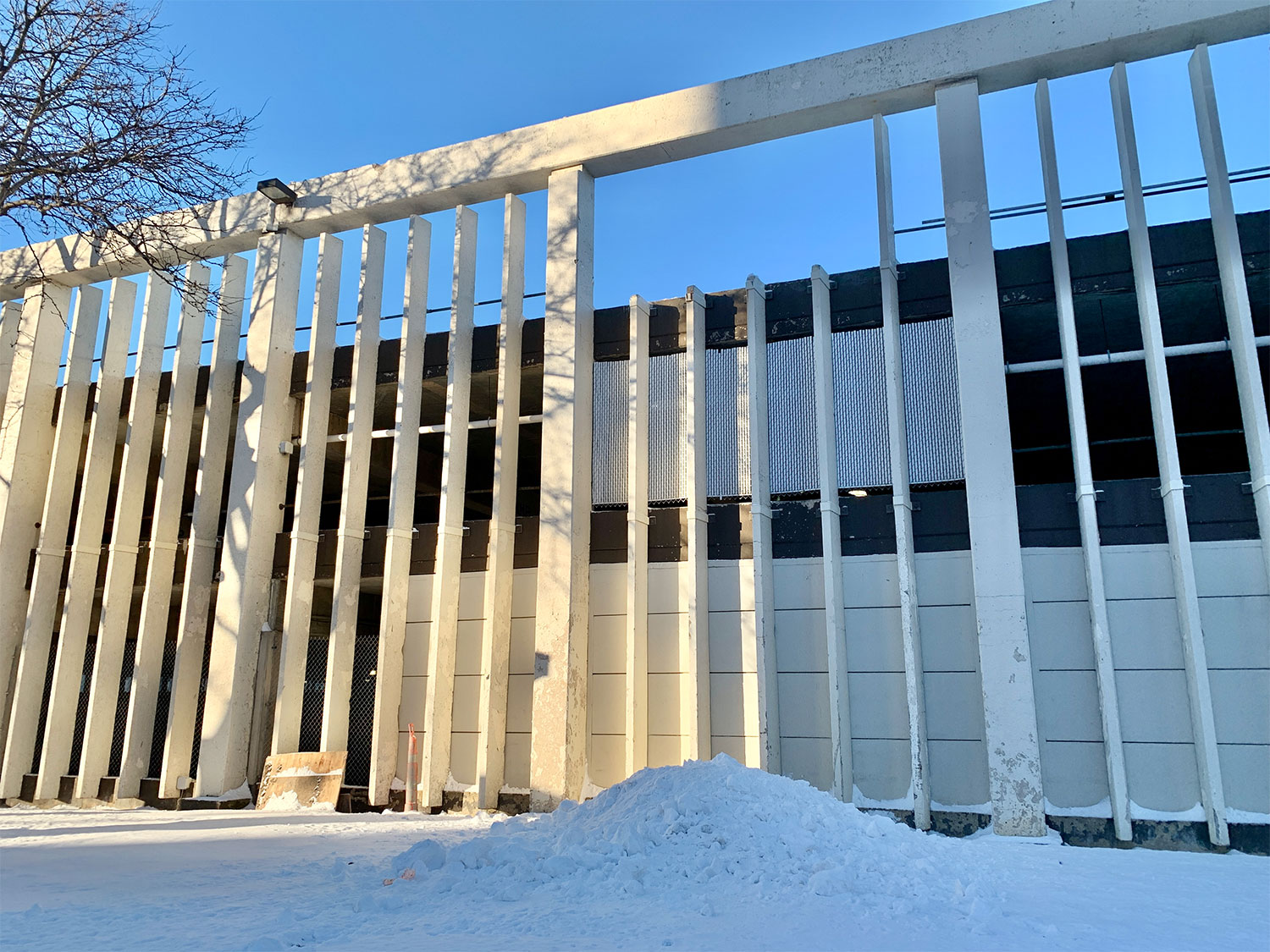 So is that it? "Focusing on the good things?" I don't know. All I do know is that in past years, January was an exciting time of fresh starts and new ideas, lofty goals and swing-for-the-fences aspirations. We're not even a week into this thing and I'm already exhausted. I can't believe we're coming up on TWO FULL YEARS OF THIS SHIT.
About the only thing I can think to do is this: work, and work harder than I've ever worked before. I plan to report more in 2022, write more personal stuff like this in 2022, get angry when it counts in 2022, and deliver joy when it counts in 2022. As always, I'm grateful for any readers who might find something informative, relatable, or mildly amusing in what I write. Thank you.
And so I put it to you, dear readers: What do you plan to do in 2022? I'm not asking for "New Year's resolutions" exactly, like cutting down on caffeine or going cold turkey on cigarettes. (Strange But True: I went cold turkey on cigarettes during the pandemic. Miracles do happen!) I guess I'm looking for small but substantial things that might make 2022 a better year for you and everyone else. Being kind. Calling out lies and misinformation. Getting vaccinated. Things that matter. Things that keep the darkness at bay. Things that can turn this new year around and, in the end, make it something we can love instead of hate.
I hope you're hanging in there. I'm hanging in there. Let's at least keep doing that.
Exclusive articles, podcasts, and more. Support Milwaukee Record on Patreon.
---
RELATED ARTICLES