Roughly 24 hours after Odd Duck announced it will require prospective diners to show proof of vaccination, Brewers Hill brunch spot Uncle Wolfie's Breakfast Tavern, 234 E Vine St., has announced a similar dine-in policy. The policy goes into effect January 7.
"Hello!" Uncle Wolfie's posted to social media Monday night. "Restaurants can't operate without a staff. Staff can't work if they're sick. Sick happens real easy these days. Best way to keep staff from getting sick is to keep them away from situations where sickness is most likely to be spread. Vaccines and masks lower the risk of sickness among everyone. Starting Friday, 1/7 Uncle Wolfie's Breakfast Tavern will require Vaccination Cards along with a photo ID and a mask to enter. Acceptable Vaccination Cards will show dates of 1st and 2nd doses. Proof of booster is required if second dose date is more than 6 months old. This policy is required for all who are eligible. Ages 5 and up are currently eligible for vaccinations. Ages 12 and up are currently eligible for boosters."
Uncle Wolfie's is open for dine-in service Friday through Monday, 8 a.m.-3 p.m.
Uncle Wolfie's, which opened in 2018, will join fellow Milwaukee restaurants Odd Duck and Wy'east Pizza in requiring proof of vaccination for entry. Eternally awesome bounce house Bounce Milwaukee, which also serves food, is also vax-only.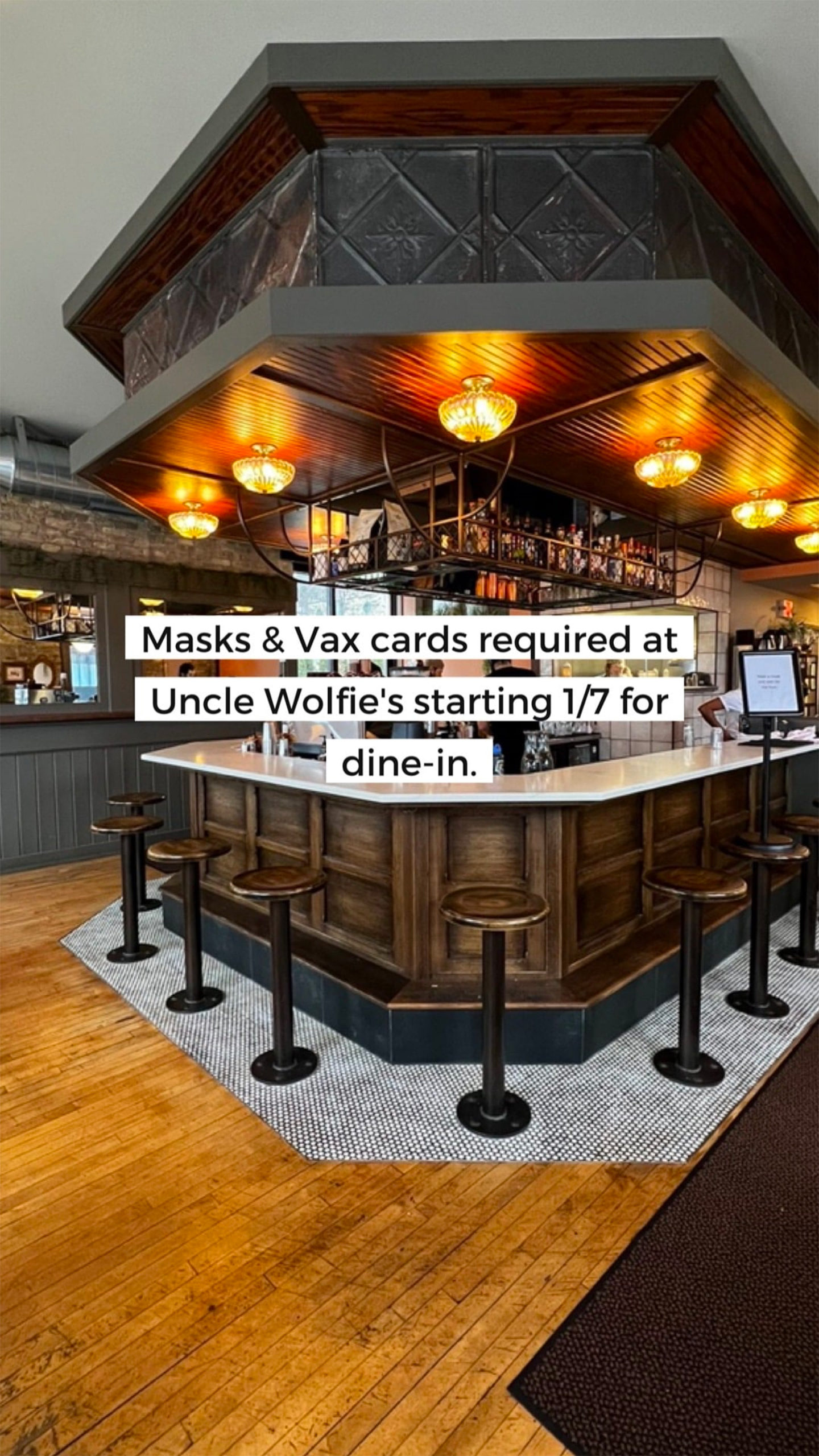 Oh, and a nice touch to Uncle Wolfie's post: "Comments are turned off because there's nothing else to say." Exactly.
Exclusive articles, podcasts, and more. Support Milwaukee Record on Patreon.
---
RELATED ARTICLES
• Odd Duck will require proof of vaccination, first Milwaukee restaurant to do so