On Friday morning, my partner in crime/business, Tyler Maas, sent me a message: "Well, the country has (officially) somehow become even worse. If you want to have our 27,000th day of no promos, that's fine with me. Otherwise we can go about business as usual, knowing we're powerless to change anything anyway. I'm cool either way."
Yeah, this has been happening a lot lately. Another national horror, another day when promoting a story about, say, a snow pile under a parking garage seems a bit insensitive. Read the room, guys. Save your goofy junk for another day. Remember when you could run a story about burying a hamburger in the woods or eating at every Taco Bell in town without having to contend with mass shootings, elected science deniers, or death-sentence Supreme Court decisions? Milwaukee Record remembers.
Which brings me to Summerfest, which began on Thursday and continues today (and the next two Thursday-Friday-Saturday blocks). It's Milwaukee law that all 37 media outlets in town must cover every musical act, every new food item, and every shameless picnic-table dance at the Big Gig. In past years, we've done this willingly and happily. It's Summerfest! It's big, it's ridiculous, and it's a lot of fun! But this year, I dunno. We're only one weekend in, and I'm already tired of reading the room.
And yet I spent a total of 20 hours at Summerfest on Thursday and Friday, and I found the experience…well, I don't know if "therapeutic" is the right word. "Pleasantly distracting"? "Relieving"? Hell, maybe "fun" is all that needs to be said.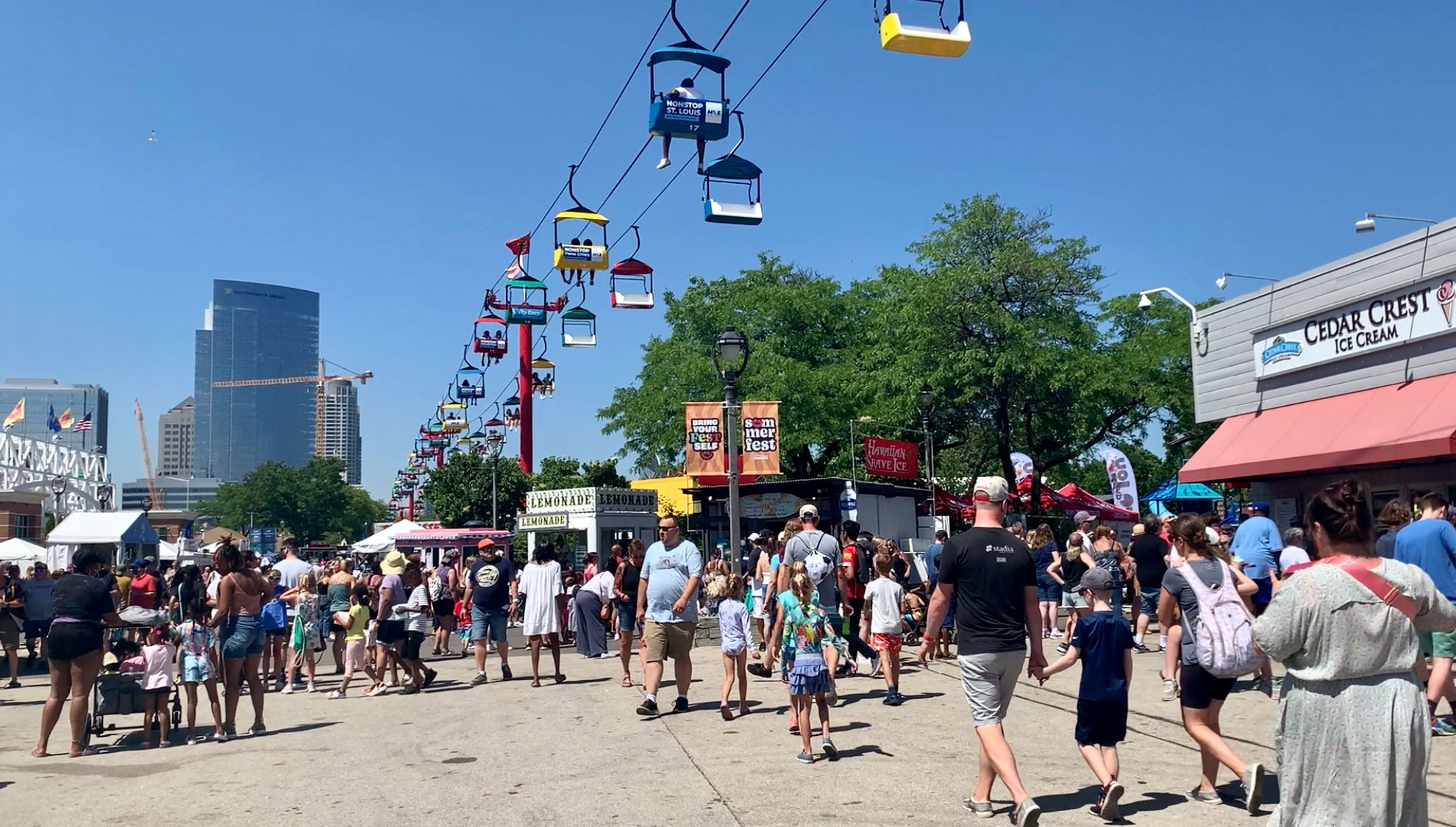 Thursday was one of those "kill 23 Summerfest birds with one stone" days. Soon after the gates opened, Tyler and I were dashing around the grounds, hoovering up as many new food and drink items as possible. On top of that, I was snapping pictures for social media and future articles. On top of that, I was shooting video for next week's Patreon post. Oh, and I was checking out a whole lotta local and national music.
I began the day with Milwaukee's own Valerie Lighthart, who was playing the Miller Lite Oasis. Valerie is a relatively new-ish artist who already seems too big for Milwaukee: her shows are full-blown costumed and theatrical productions; her music, meanwhile, is alternately earthy and pop-polished. Early afternoon Summerfest slots are typically tough gigs, but Valerie owned hers like a pro.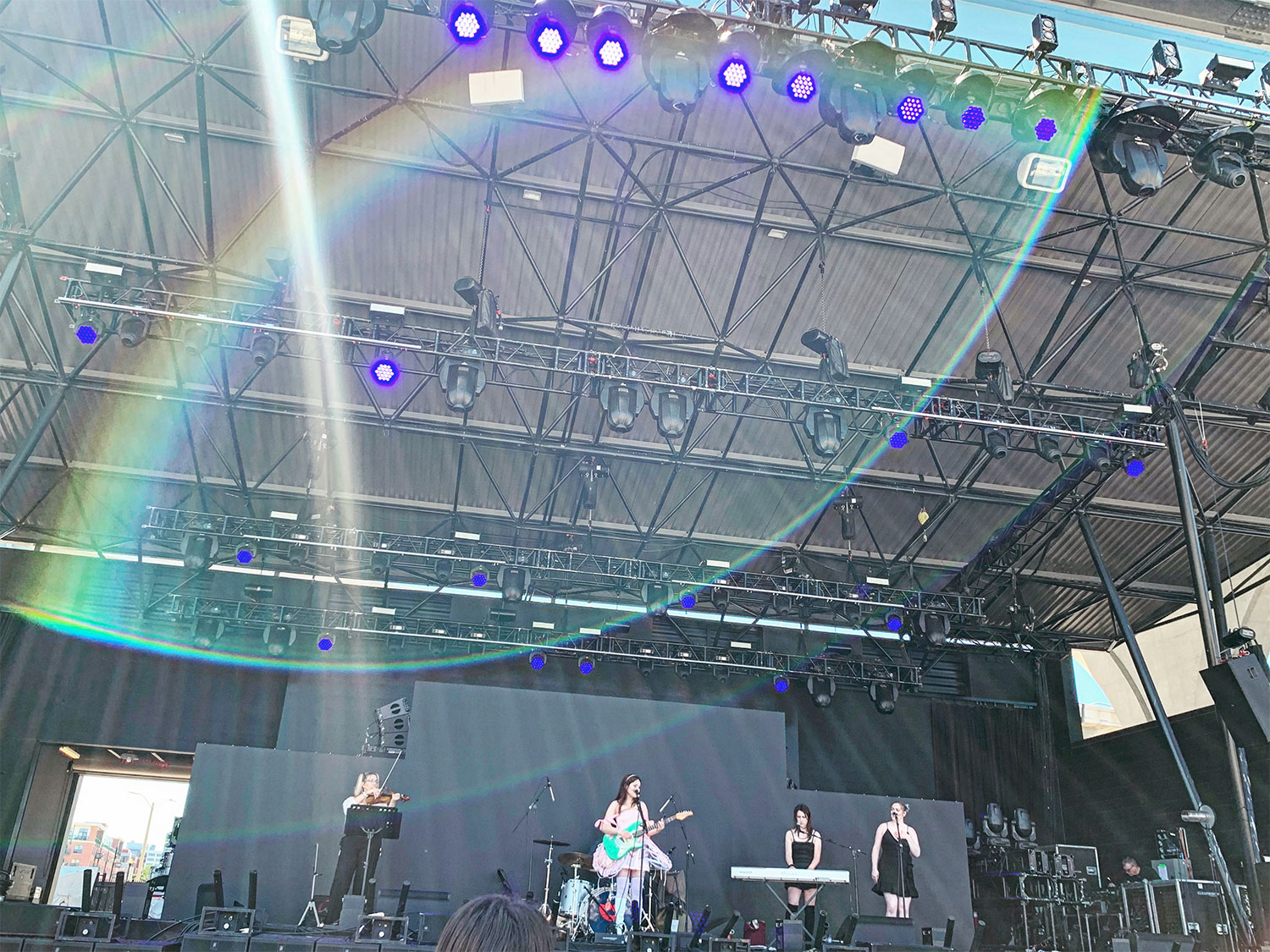 I soon stumbled on local Americana outfit Listening Party playing the massive UScellular Connection Stage. They sounded fantastic, expertly providing the proper outdoor festival vibes for diving into a Fried Thai Chicken Sandwich from Saz's. (It was okay.) I bumped into an old friend in the crowd. (Hi, Corrie!) I asked her if she wanted any of my fries. She said no, she had just gotten Invisalign braces. I said oh, that's funny, I had just gotten one of my front teeth yanked out. (Long story.) I showed her, we laughed, and we reminisced about an old 17-roommate party house on Hackett. Good times.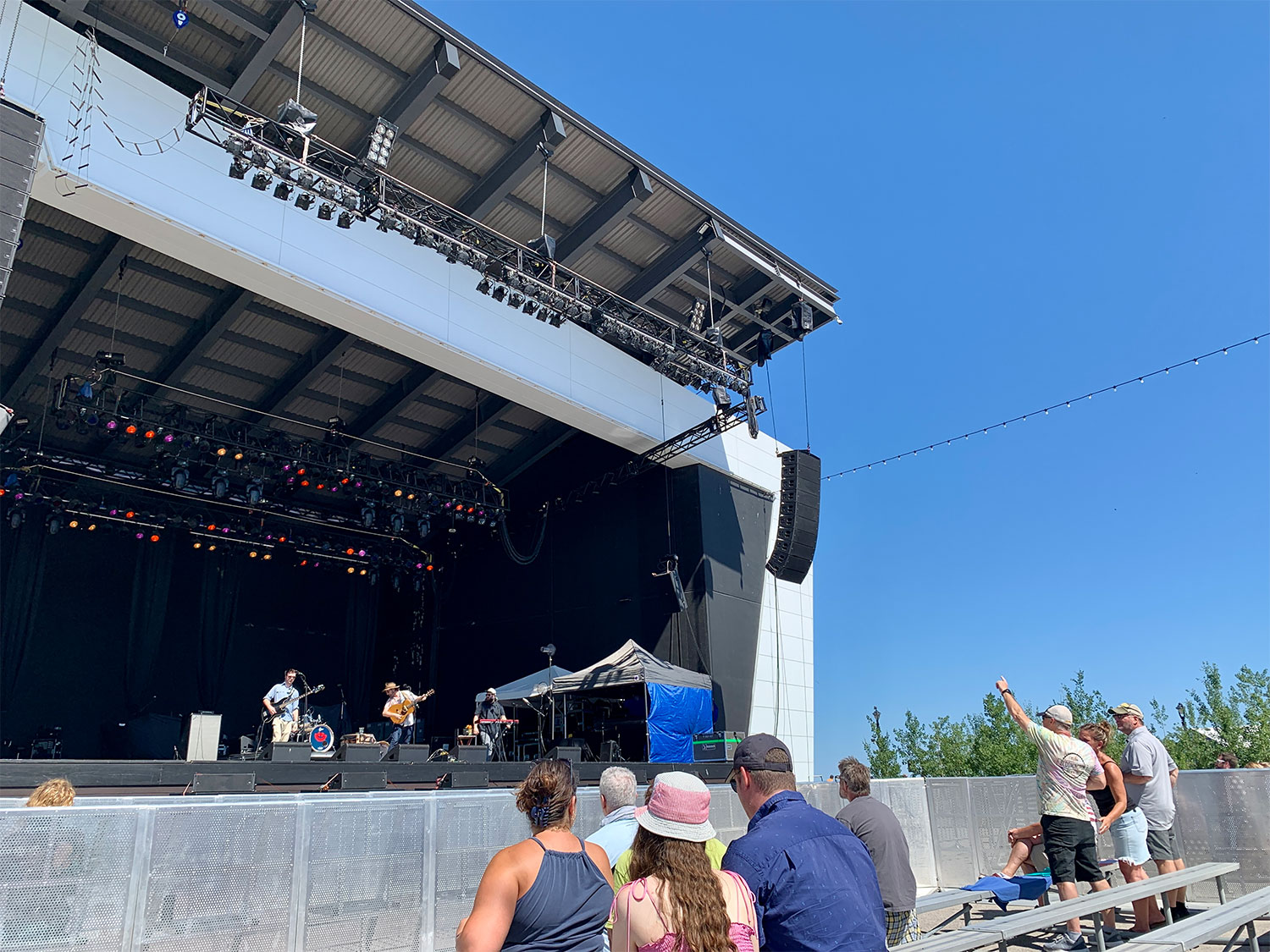 Around this time I met up with another friend (hi, Shea!) and we checked out Miles Nielsen And The Rusted Hearts. Hailing from Rockford, Illinois, Nielsen and company are no strangers to Wisconsin. They play here often, and their roots-y, shit-kicking rock 'n' roll is always a pleasure to experience live. We chatted with Miles a bit after the show, and we learned that he'll be back at Summerfest on July 7 to see his father's band, Cheap Trick, open for Rod Stewart. God bless you, Summerfest. (So sorry about your dog, Miles.)
At this point the Miller High Lifes (Lives?) really started flowing, so the rest of the afternoon/night is a series of $8.50-a-can impressions: making our own (free!) fanny packs at the American Family Insurance House; seeing Milwaukee's own Trapper Schoepp play the very same American Family Insurance House; laughing hysterically at the hard-partying bros featured on the Miller Lite Oasis crowd-cam during the Bok Nero show; enjoying the hell out of Paul Cebar at the Briggs & Stratton Big Backyard; going off on my own and crying during the Material Issue show; seeing Brett Newski on the UScellular Connection Stage; hugging Brett Newski during the fireworks; bumping into modern Milwaukee legends Klassik and Samer Ghani; riding the SkyGlider. Phew.
The night ended, of course, with me biking home on the Oak Leaf Trail and passing Milervine and his dog. It was weird. It was pitch black on the trail but I could still tell it was him. "Hey," I called out into the night. "Hey," he replied.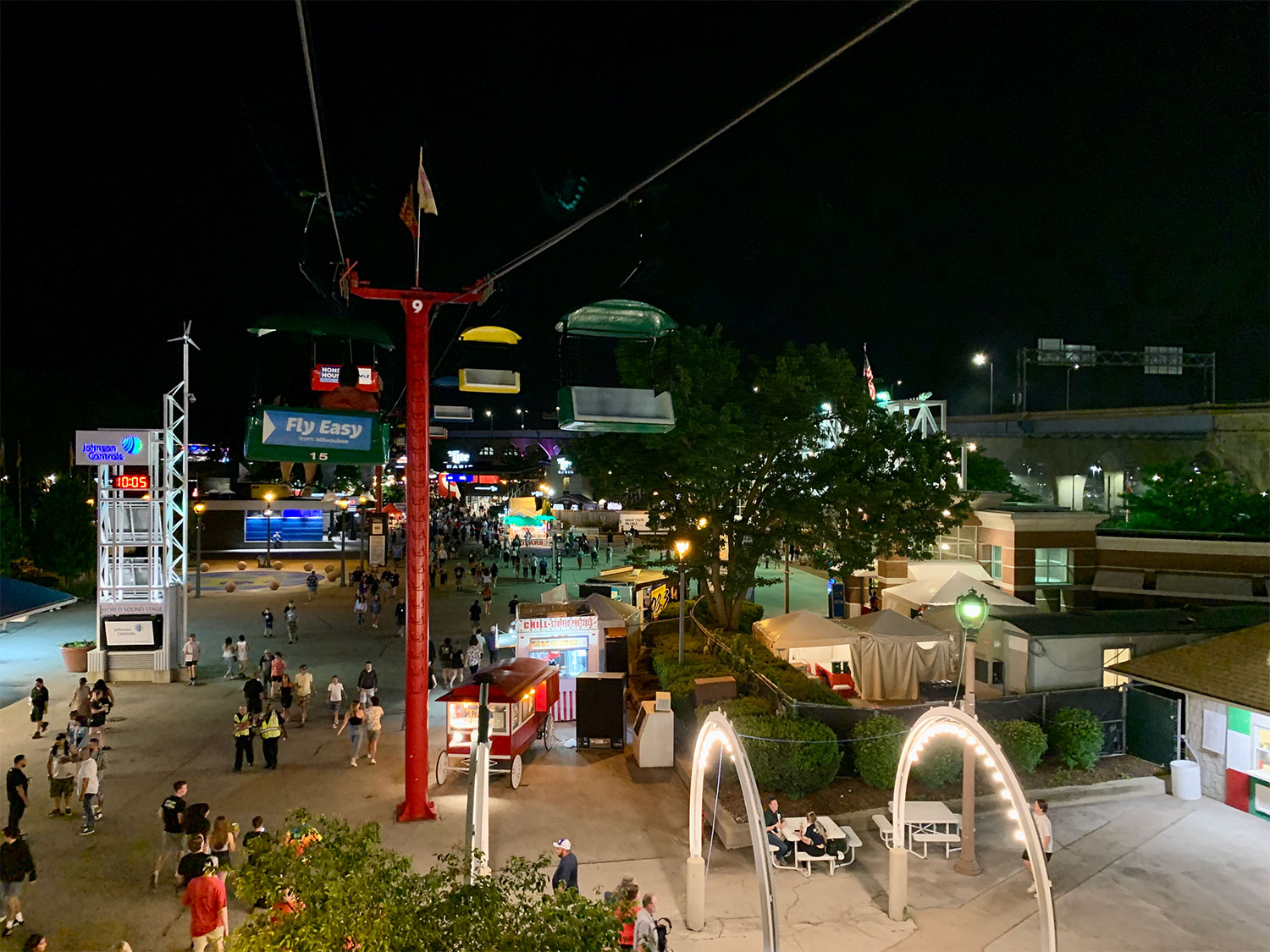 Friday was a little different. Soured by the day's disgusting news, I went to Summerfest alone and largely kept to myself. I saw Milwaukee's LO/ST at the Johnson Controls World Sound Stage. I saw a massive crowd show up and bang their collective heads for Quiet Riot. I parked myself at the Generac Power Stage at 3 o'clock and stayed put for five and a half hours. It was there that I saw the tail-end of Son Little's set (chill, bluesy), the entirety of the Ike Reilly Assassination's set (boisterous, life-affirming), and the band I was most excited to see, The Breeders.
The first "big" show I ever saw was Lollapalooza '94. The Milwaukee stop of the then-touring fest was at, you guessed it, the Summerfest grounds. The lineup was kind of ridiculous: Smashing Pumpkins topped the bill, followed by the Beastie Boys, George Clinton, The Breeders, A Tribe Called Quest, Nick Cave And The Bad Seeds, L7, and the Boredoms. Jesus!
Back then, I was most excited to see The Breeders. (Some things never change!) Here's a distant photo I snapped at the Marcus Amphitheater back in the distant year of 1994: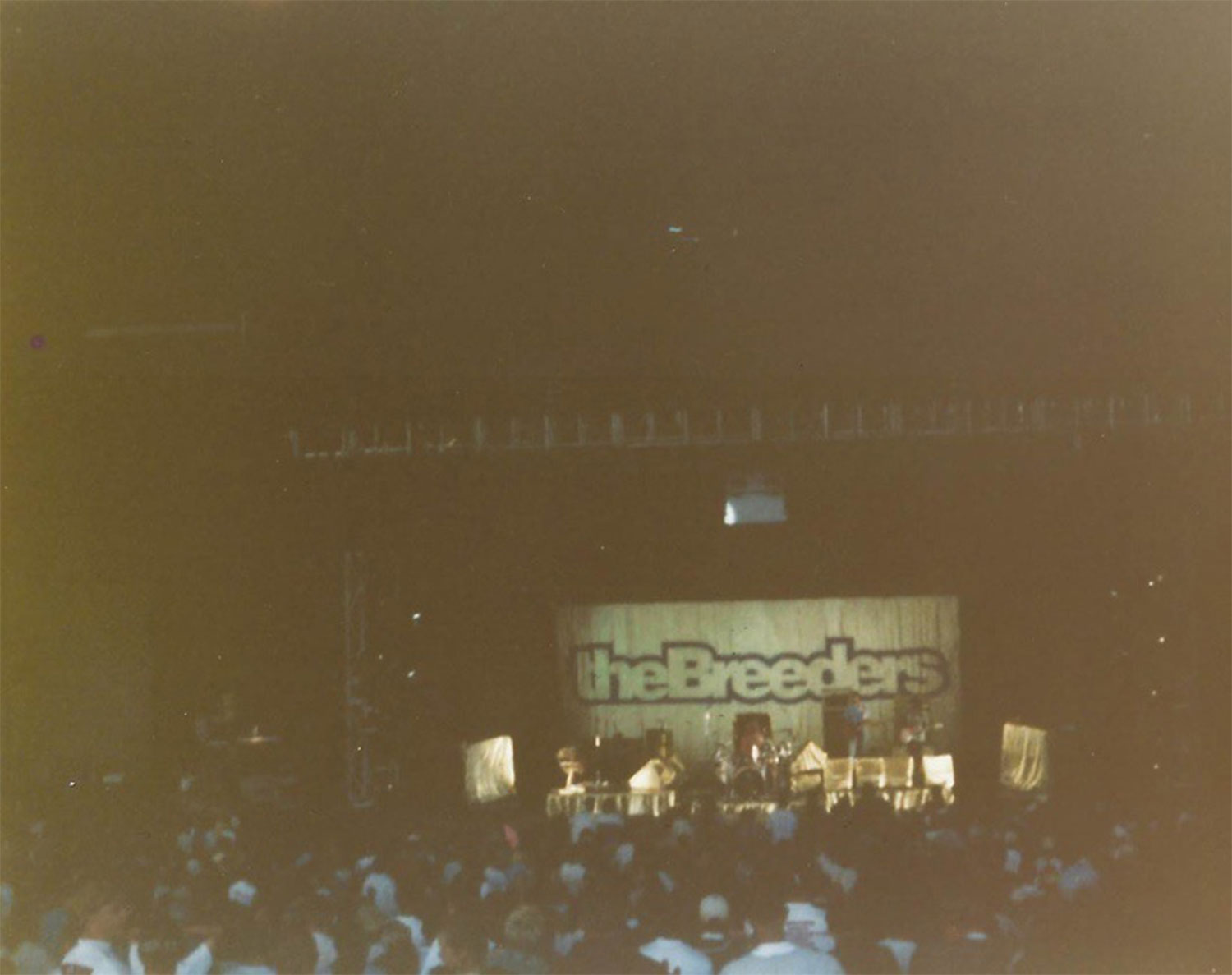 And here are The Breeders 28 years later, just a few stages north of the now-American Family Insurance Amphitheater: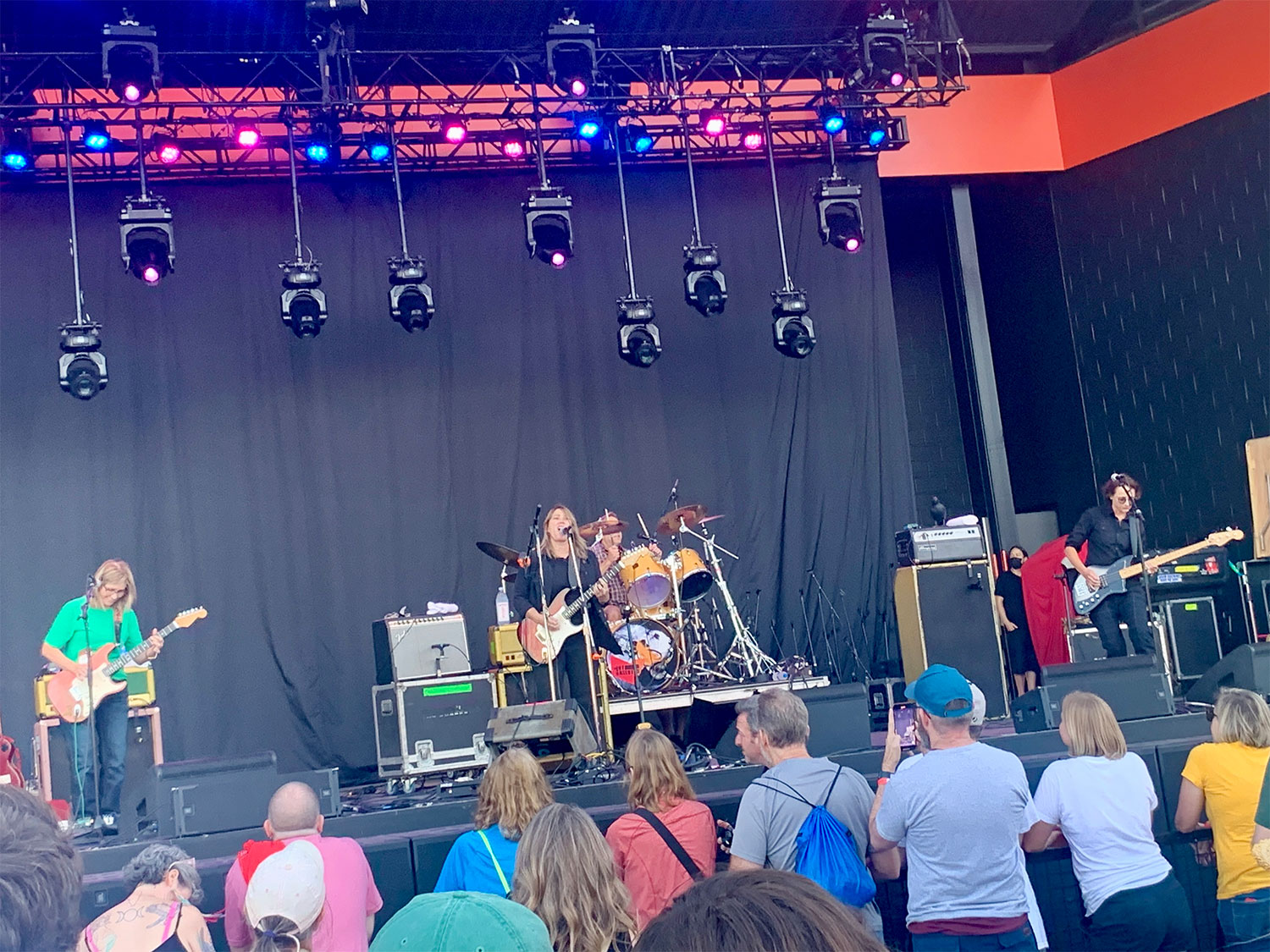 Did 2022 me instantly burst into tears when The Breeders played "No Aloha"? Did I clutch my chest when they played "Saints" and "Cannonball"? Did my jaw drop when Kim Fucking Deal played "Gigantic"? The answers, dear readers, are yes, yes, and YES.
I also reflected on the passage of time. Twenty-eight years? Good grief. What has happened in those 28 years? What has happened to this country? What has happened to me? Have you been tired lately? I've been tired lately. I feel so beaten, so helpless, so exhausted. Should I even be writing this piece in the face of so many horrors and injustices? Am I part of the problem? Have I been too complacent, too privileged, too smug? Read the room, Matt. Read the room.
I don't know. All I do know is that I went to Summerfest on Thursday and Friday and enjoyed myself. I wasn't alone. Even on Friday, sitting by myself, feeling sad and happy and crushed and overjoyed, one emotion after the other, all emotions at once, I wasn't alone. Maybe that's the answer. Maybe that's enough.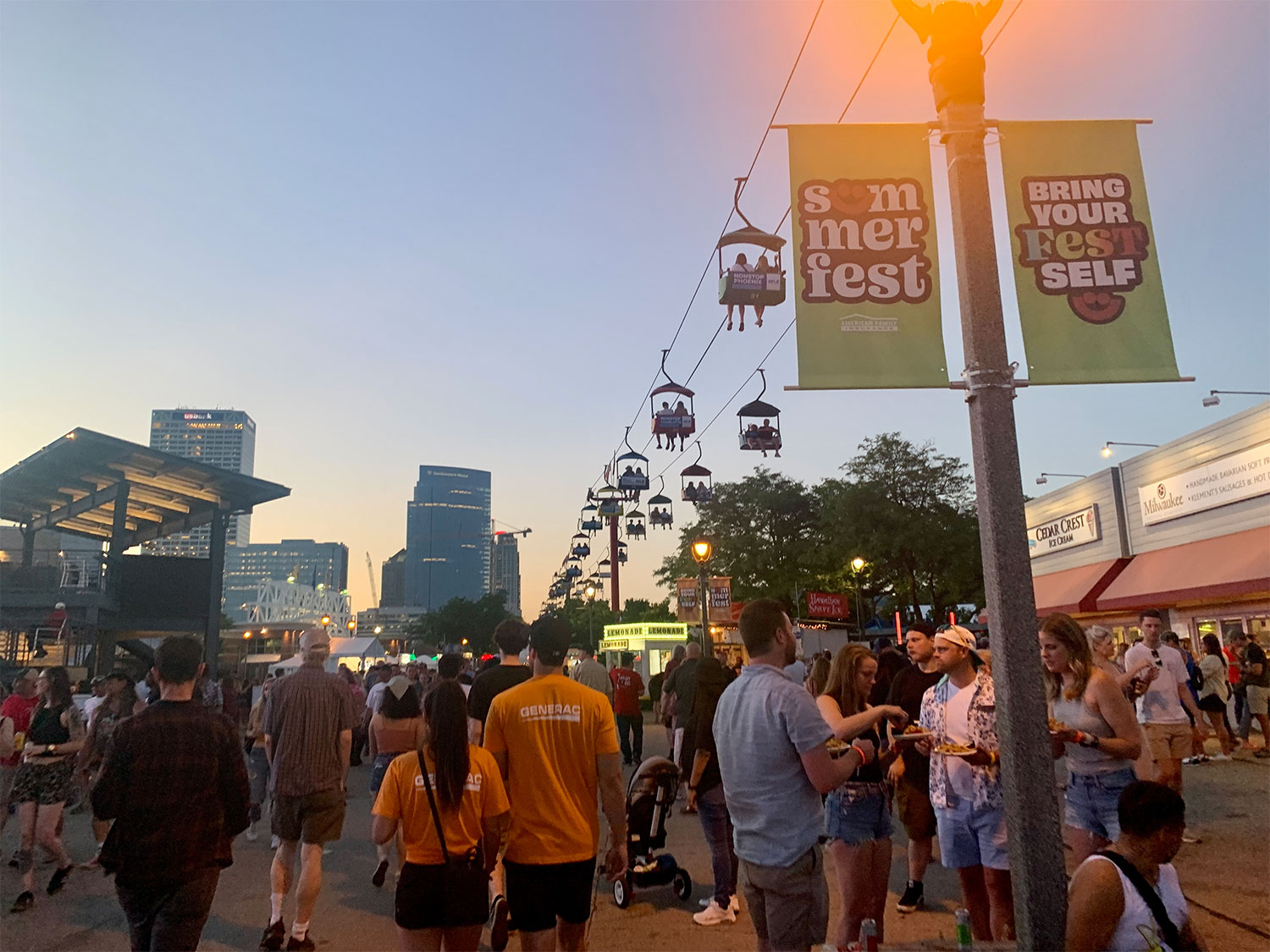 Exclusive articles, podcasts, and more. Support Milwaukee Record on Patreon.
---
RELATED ARTICLES
• Here's the full Summerfest 2022 schedule, with dates, times, and stages
• We tried 8 new food and drink items at Summerfest
• Take me back to Summerfest 1990: Depeche Mode at Marcus Amphitheater