Milwaukee realtor Jon Frost made headlines this spring with his "Low mortgage rates are Temporary. WU-TANG IS FOREVER" billboard. When we learned Wu-Tang Clan was scheduled to headline Summerfest on June 25 (with Lil Wayne and Wiz Khalifa), we immediately asked Frost to review the show. This is his report.
The last time I attended a Wu-Tang concert, I was a single guy in my early 20s and pursuing a career as a music producer and recording artist. Today, I'm a family man, a firefighter, and a business owner in the pursuit of sleep. As much as I love the Wu—and with all of the publicity I've been getting from my billboard—I would have rather stayed home and watched a movie with the family Saturday night. Honestly, the only reason I bought the tickets is because my 14-year-old has become a HUGE fan of Wu-Tang, and I thought, how dope is it that his first concert experience would be seeing the same group that I started listening to at his age?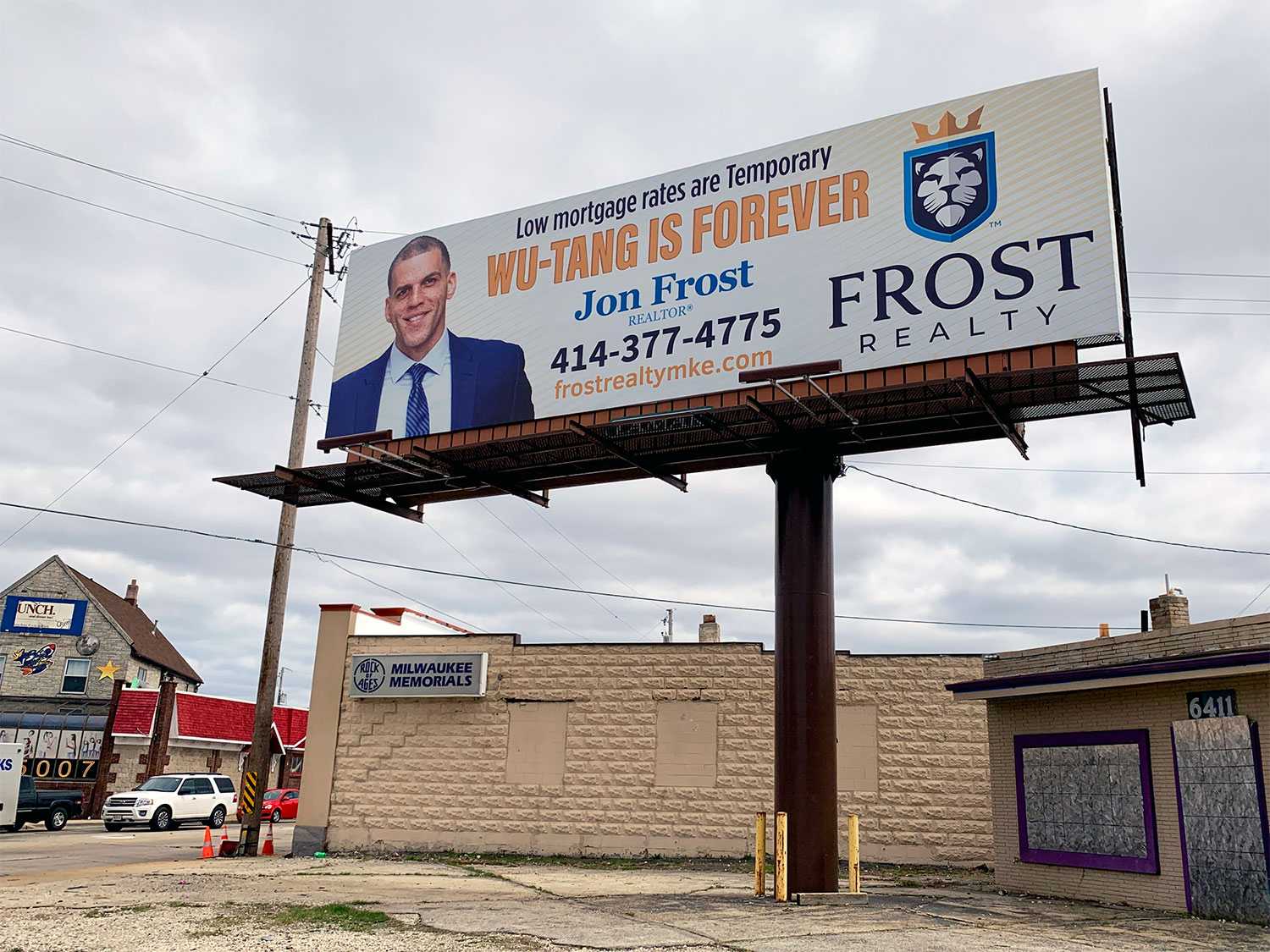 I really wanted this to be a family experience, so my wife, our two sons, and one of my son's best friends put on our Wu-Tang shirts and headed down to the Summerfest grounds. I knew this was going to be an epic night after we found a free parking spot right in front of the fairgrounds. As we walked to the amphitheater, we saw a ton of people proudly displaying their Wu Wear, and we really appreciated the diversity of the fanbase. This speaks to how Wu-Tang's influence transcends race, gender, age, class, and any other classification you can think of. Not many bands are able to connect such a diverse group of people through music, and that's what makes the Wu-Tang Clan so legendary.
When we got to our seats, the Clan was already a few minutes into their set and we could feel the energy of the crowd. They performed all of their most popular records—from "C.R.E.A.M" to "Triumph"—and we rocked along with every lyric. I was disappointed that The Genius wasn't there, but what was about to transpire would make up for his absence a thousand times over.

After Wu-Tang finished their set, DJ Bizzon was rocking the crowd before Wiz hit the stage. Then I received a call from an old friend, Ceiba, who, unbeknownst to me, had been working as a publicist and part of the management team for Wu-Tang. She knew I was at the show because of my previous FB posts. She asked me where we were sitting and I told her. I assumed she was just going to come and say what's up, but she came from behind the barricade and motioned for us to follow her.
As we were following, she said something to the security guard and pointed to each one of us. The security guard nodded, and we were walked backstage. My kids looked confused because they didn't really know what was going on. But I knew. Oh yes. I knew what this meant. We might have a chance to meet the band!
As we got into the guest waiting room, there were a couple of other people hanging out and making conversation. The kids were getting restless because we were just sitting in this little room when we could have been in our seats waiting for Wiz. As I was talking to my son about the show and what he thought about his first concert, U-God walked in and started dapping everyone. My son saw him and his jaw dropped. Then U-God saw my kids and lit up and said "Oh, we got some young ones!"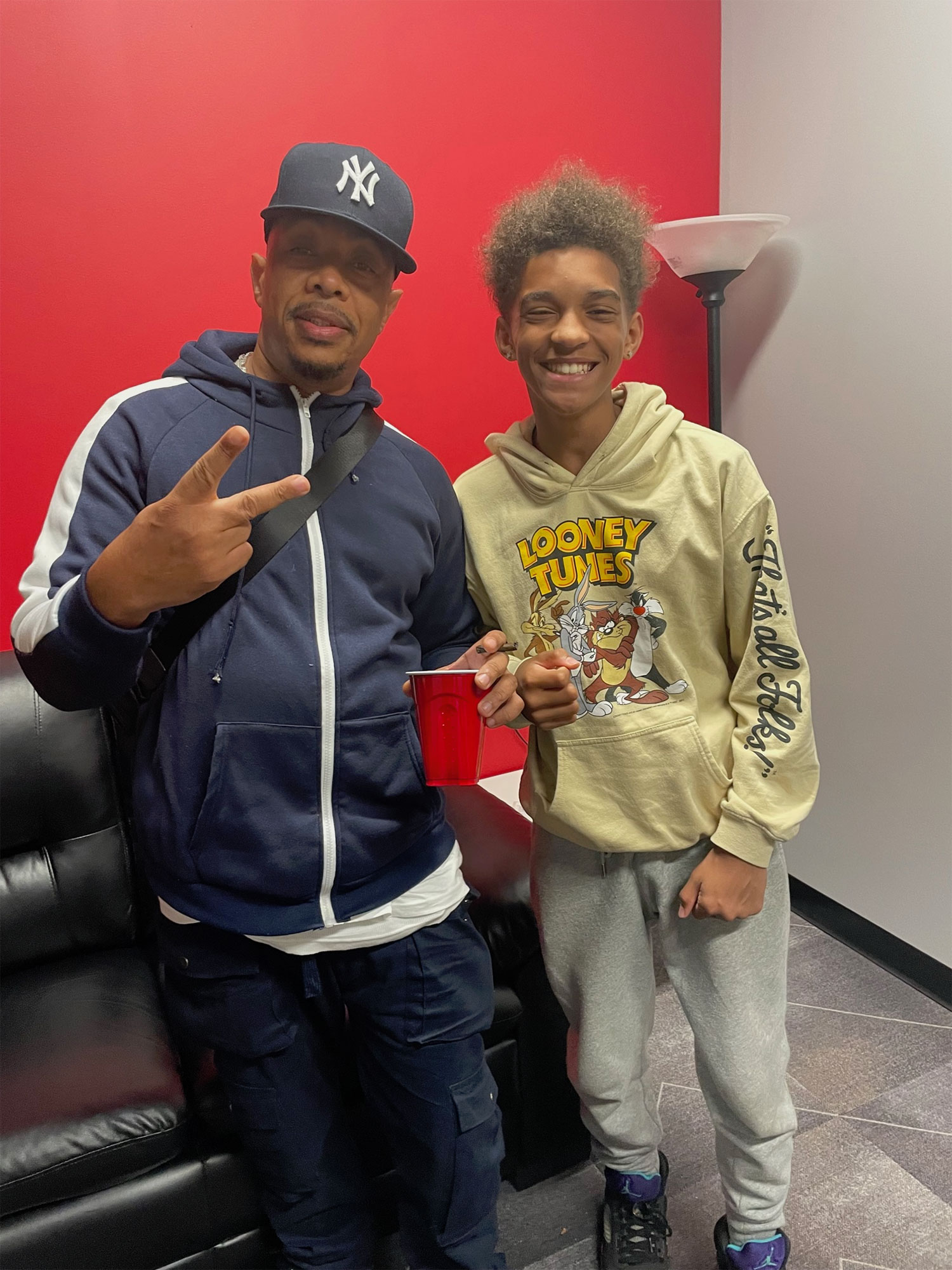 U-God then proceeded to ask them about their interests, and schooled them on being financially literate. My son was speechless and could barely muster a comprehensible word. U-God signed my kids' shirts, gave them a hug, and walked out of the room. I was amazed with the amount of time he took talking to my sons, and how he really wanted to leave them with something of substance.
After the shock of meeting U-God wore off, my wife left the room and came back to grab us to come to the green room. When we walked in we saw Ghostface, Method Man, RZA, Inspectah Deck, Masta Killa, and Raekwon just hanging out and eating some snacks. They received my sons in a collective hug and fist bumped and proceeded to pour more knowledge into them. The kids got pictures and their shirts signed, and they even left with a huge bag of Tostitos that Ghostface gave them. (They now call them "Wu Chips.")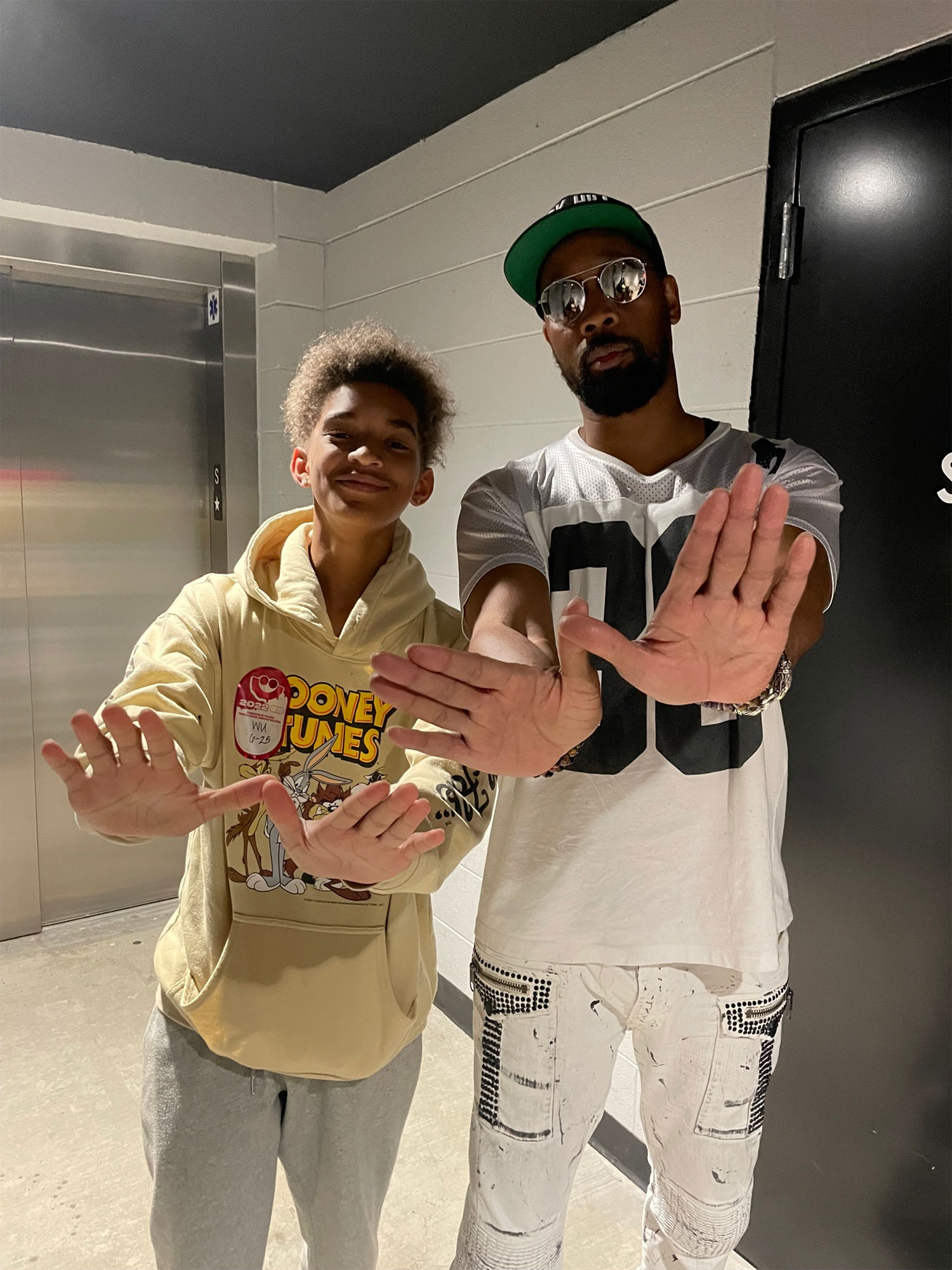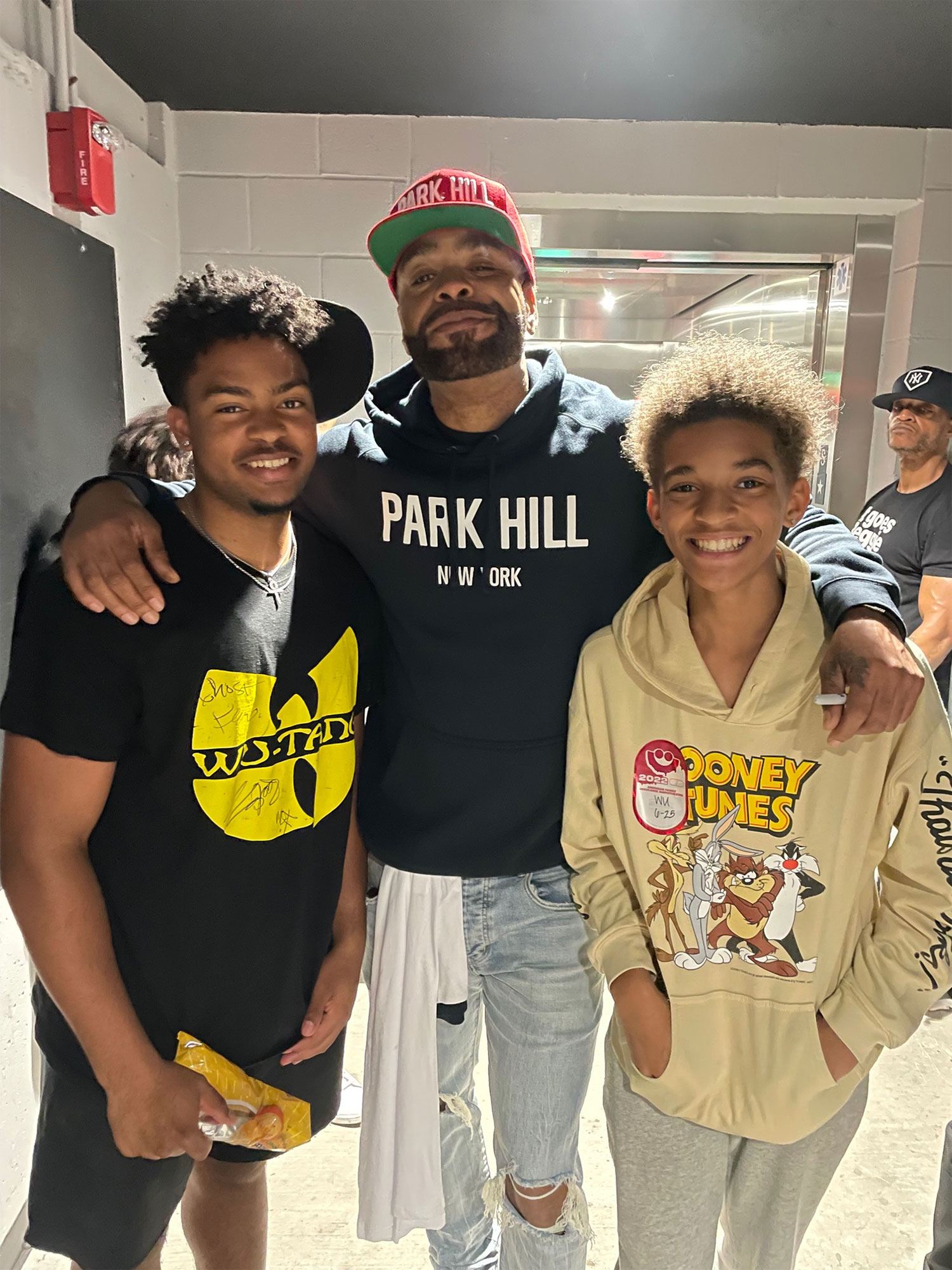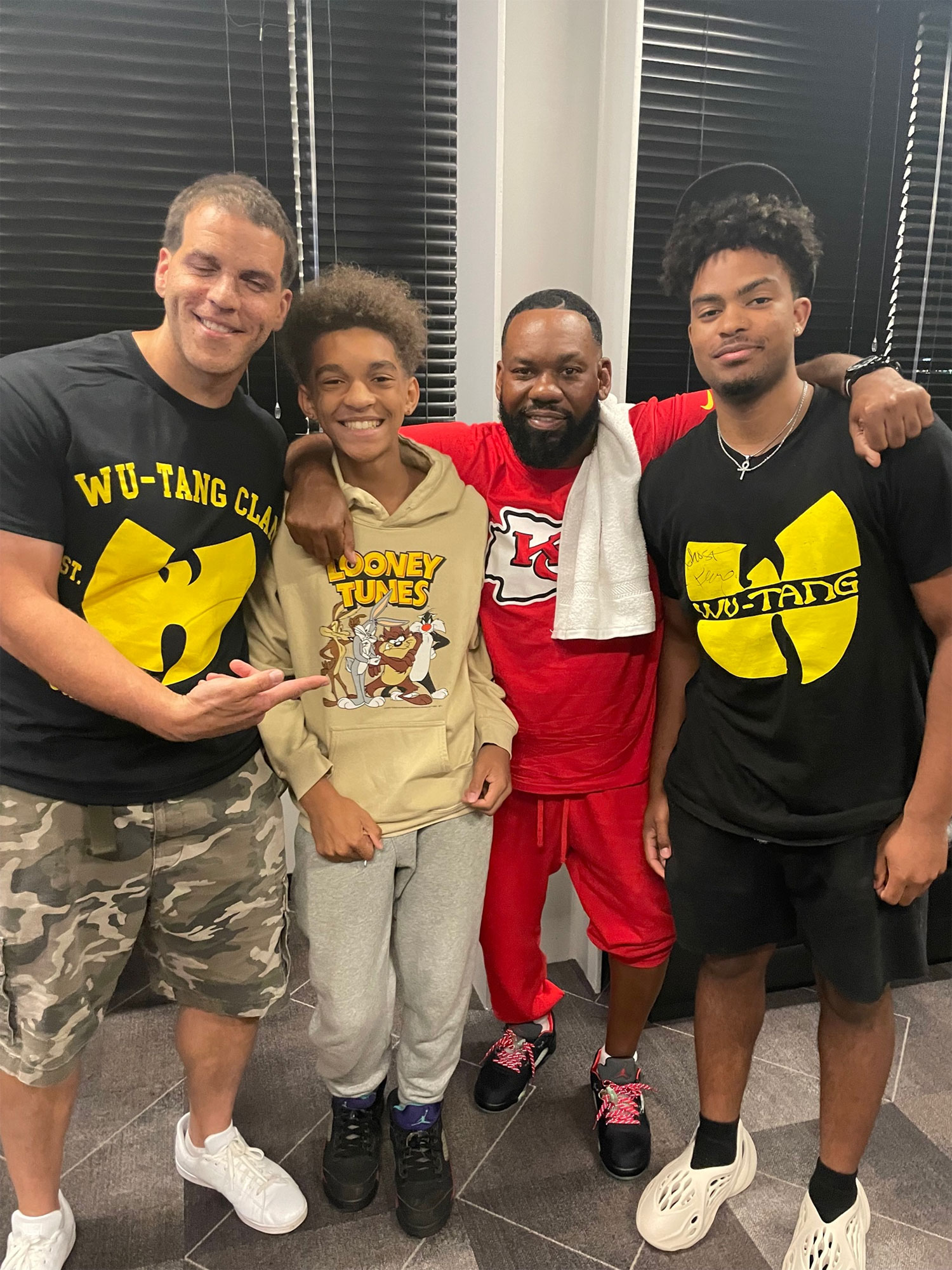 As parents, we try to go above and beyond for our children, because giving them these sorts of life experiences can have a positive rippling effect. As parents, we try to be there for our children regardless of whatever life circumstances try to get in our way. And after Saturday, the statement "Wu-Tang is for the children" has never been more true. Wu-Tang is Forever!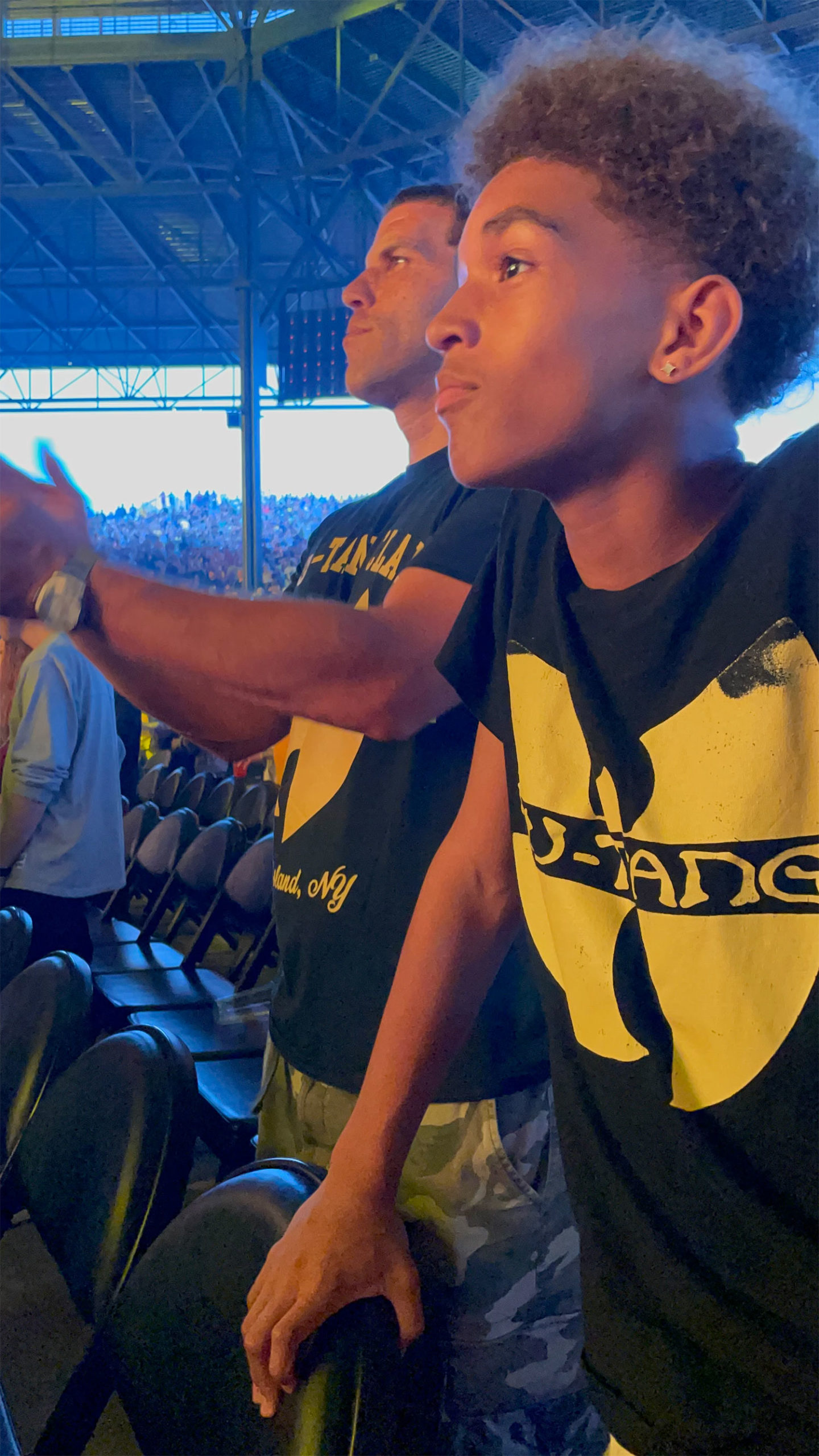 Exclusive articles, podcasts, and more. Support Milwaukee Record on Patreon.
---
RELATED ARTICLES
• This Milwaukee realtor's Wu-Tang billboard ain't nuthing ta f' wit
• Here's the full Summerfest 2022 schedule, with dates, times, and stages
• Enjoying Summerfest despite [gestures broadly at everything]
• We tried 8 new food and drink items at Summerfest
• Take me back to Summerfest 1990: Depeche Mode at Marcus Amphitheater