Take a break from diversifying your bonds and listen up: Milwaukee realtor Jon Frost is the Genius/GZA behind a new billboard that reads: "Low mortgage rates are Temporary. WU-TANG IS FOREVER." A mock-up of the billboard has been making the rounds on social media for the last few weeks. Well, the real thing is finally up—on the corner of Appleton and Burleigh, to be exact—and it's great.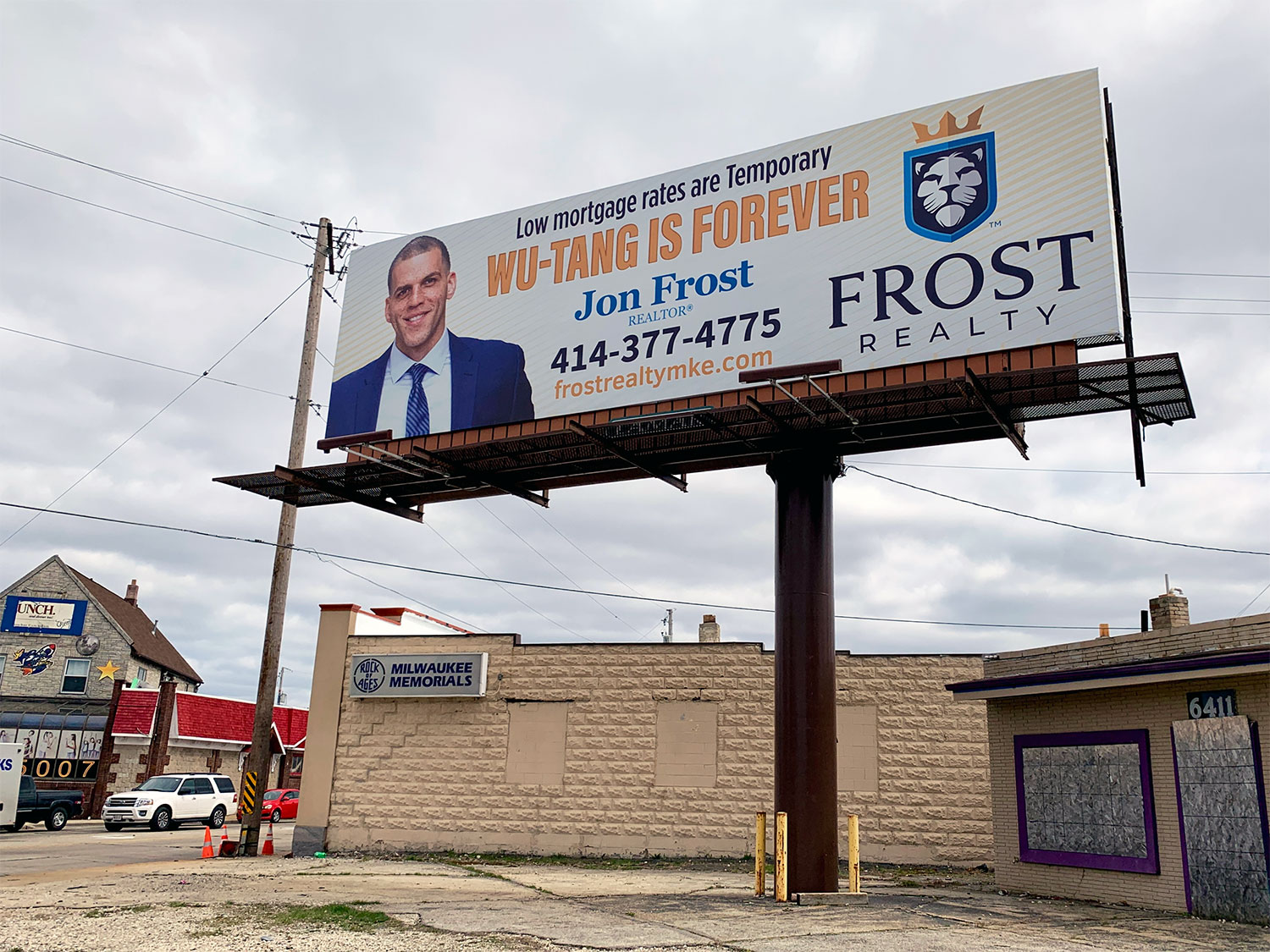 "As I was planning my next billboard campaign and trying to figure out what I was going to do for it, I found out my favorite group of all time, the Wu-Tang Clan, was performing at Summerfest this year," Frost tells us. "Recently, one of my buyer clients was sharing her frustrations with me regarding the rising interest rates this year. I told her 'interest rates are temporary, Wu-Tang is forever.' She's an older lady so she didn't get the joke. But right after I said it, I thought to myself, 'THAT'S IT!'"
Frost was a local musician and a producer before getting his real estate license and starting Frost Realty in 2018. "My mission as a realtor is to become a leader in residential real estate and a leader in my community," he recently told OnMilwaukee. "Everything I do has to have a giving component to it, otherwise what am I doing this for?"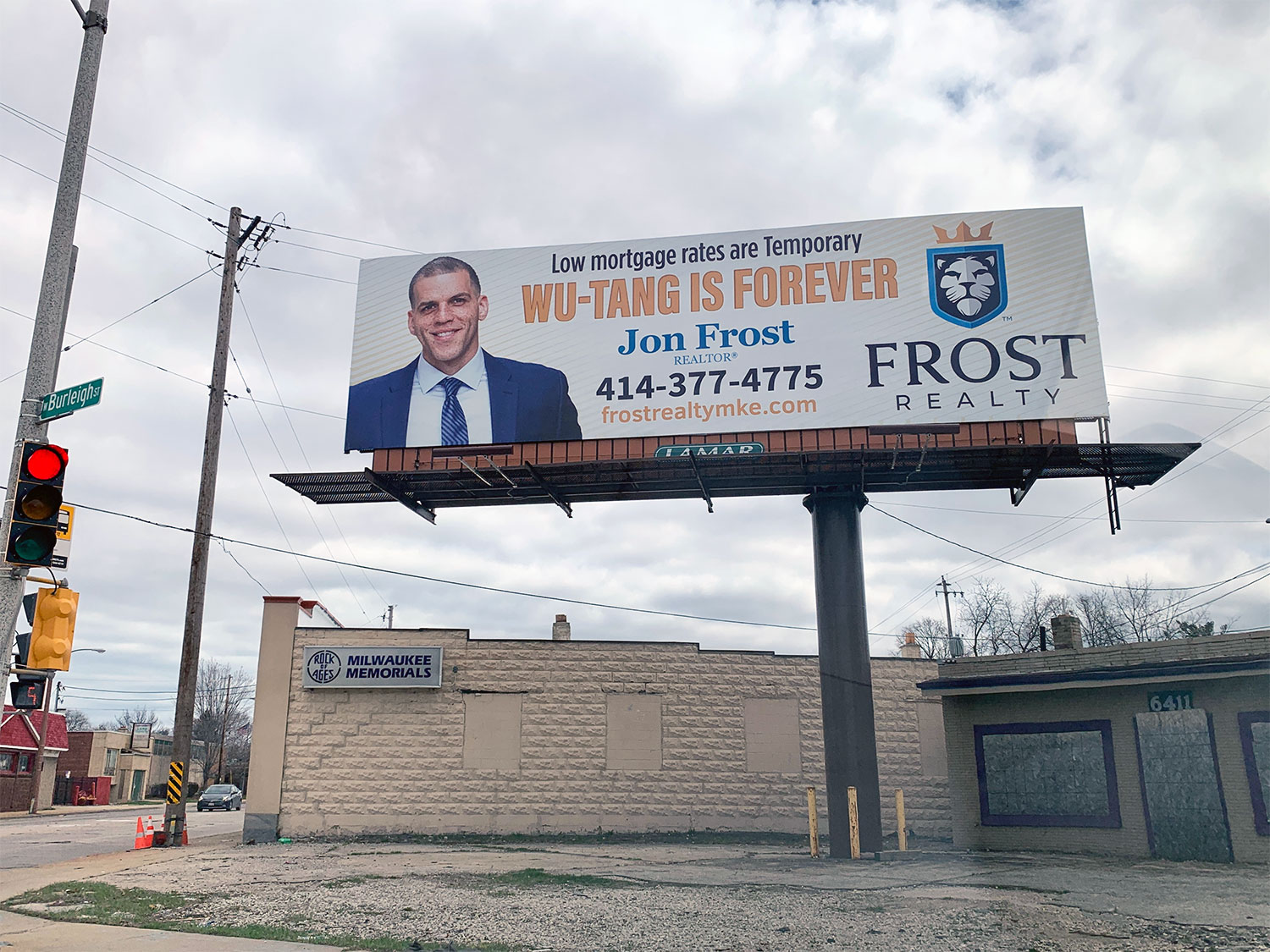 The response to Frost's billboard has been huge.
"I was on vacation in Florida and I had people messaging me all week telling me that my post was going viral," he tells us. "It's even been getting national press. It's been featured on a bunch of Wu-Tang groups as well. The response has been nuts and I had no idea it would take off the way it did."
Wu-Tang Clan is set to play Summerfest on June 25, in support of Lil Wayne and Wiz Khalifa at the American Family Insurance Amphitheater. And yes, Frost will be there.
Exclusive articles, podcasts, and more. Support Milwaukee Record on Patreon.
---
RELATED ARTICLES
• Hey! Here's the full headliner schedule for Summerfest 2022!