One of the 8,000,000 things we missed in 2020 was Maker Faire Milwaukee, a gloriously geeky celebration of funky engineering, crazy crafts, those Dalek folks, and a teenager we spotted one year making a Bob Uecker portrait with colored chalk. (See below.) And hey! The Faire is coming back in 2021! And it has a new location, too!
Yes, Maker Faire Milwaukee 2021 is set for September 24-26 at the downtown campus of the Milwaukee School of Engineering. (The Faire was previously held at places like Wisconsin State Fair Park and the Wisconsin Center.) More info will be released soon. Makers looking to apply for the Faire can click HERE.
Here's a press release, followed by that Uecker pic:
---
Hello Makers and Everyone Who Loves Maker Faire,
When we announced that Maker Faire Milwaukee will be back in 2021 we weren't quite ready to announce our location. Now we are!
The Milwaukee School of Engineering has joined the Faire as our Presenting Sponsor, and the university's downtown campus will be home to this year's event.
Along with the university's support and warm welcome, MSOE is joining us as a community of makers, too. Faculty and staff members, students and campus organizations will be exhibiting projects and opening MSOE facilities to Faire visitors.
Our partnership also presents a unique opportunity to work with MSOE's WE Energies STEM Center on the Faire's annual Education Day programs for students, young adults, teachers and schools.
Please save the dates for Maker Faire Milwaukee at MSOE!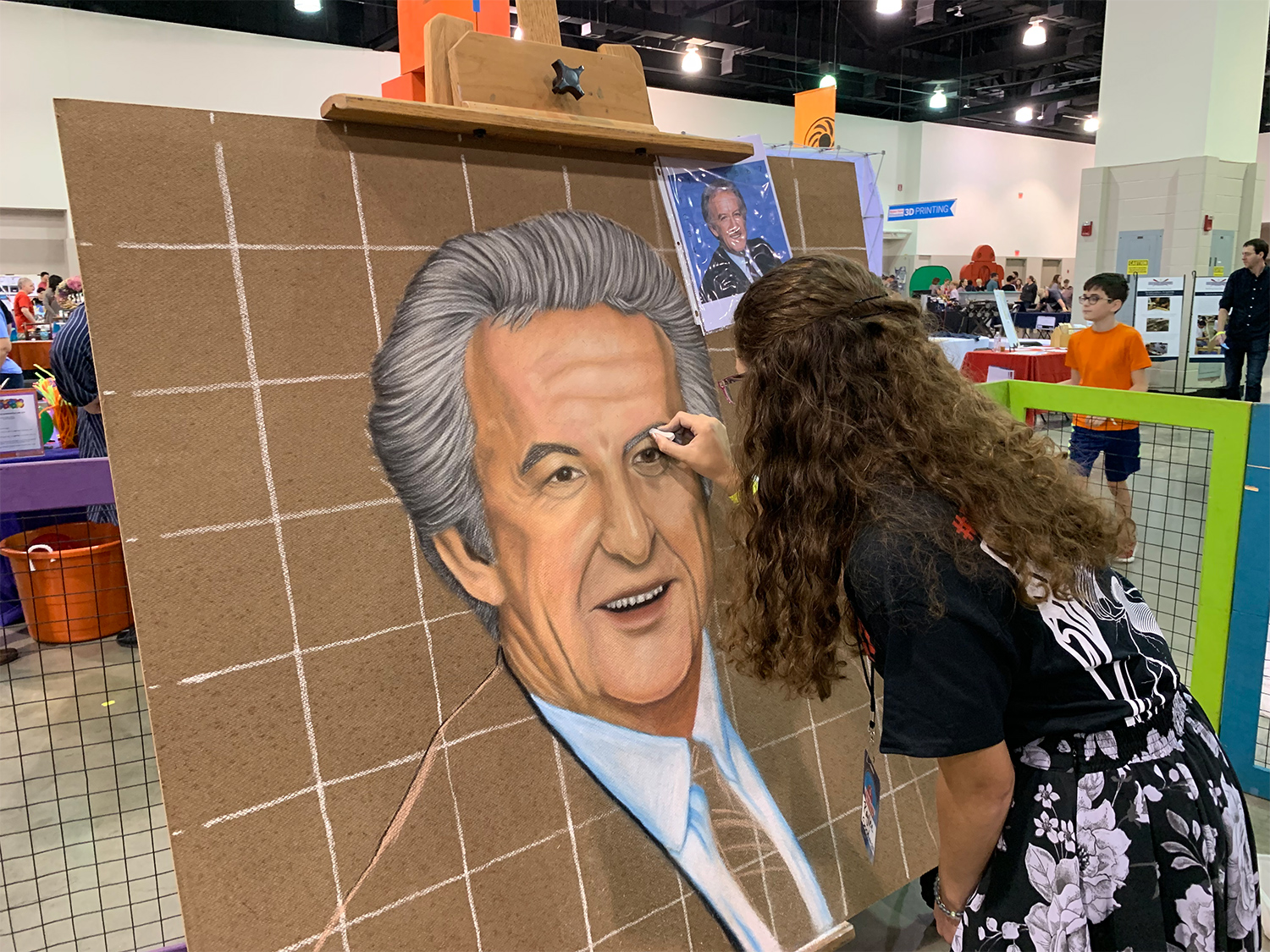 Exclusive articles, podcasts, and more. Support Milwaukee Record on Patreon.
---
RELATED ARTICLES
• Let's watch Bob Uecker sing "Take Bob Uecker Out To The Ballgame" for 10 minutes