With all due respect to Jacob Leinenkugel Brewing Company—the seventh oldest brewery in the country, which single-handedly carried Chippewa Falls to national consciousness—and its storied history, the western Wisconsin brewing operation has experienced a great deal of change as its commercial reach has grown. As the craft beer marketplace continues to become more crowded by the day, Leinie's seems to have distanced itself from its long-running brands of late and, instead, shifted its focus to its fruit-forward Shandy varietals.
Though I've enjoyed some recent seasonal releases (including its downright delicious Chocolate Dunkel and the traditional Germanic turn it took with its Sunshine Light Lager), Leinenkugel's seems content to be the brewery that's best-known for its Shandy brands. And there's nothing wrong with that! The Shandy popularity has firmly implanted Leinie's as a popular and profitable brewery with nationwide distribution. It's not personally something I reach for very often, but a lot of people legitimately love Summer Shandy.
Among the throngs of consumers who make Leinie's Shandy (and Shandy-adjacent) brands a part of their summer is none other than my mom. So when someone offered to send Leinenkugel's new "Lodge Pack"—consisting of four fruity and summer-suited beers—to me, I knew just who I'd ask to review it for us. Last weekend, my mom sampled the "Lodge Pack" and offered some reviews and rankings of all four beers. Here's what she had to say.
Juicy Peach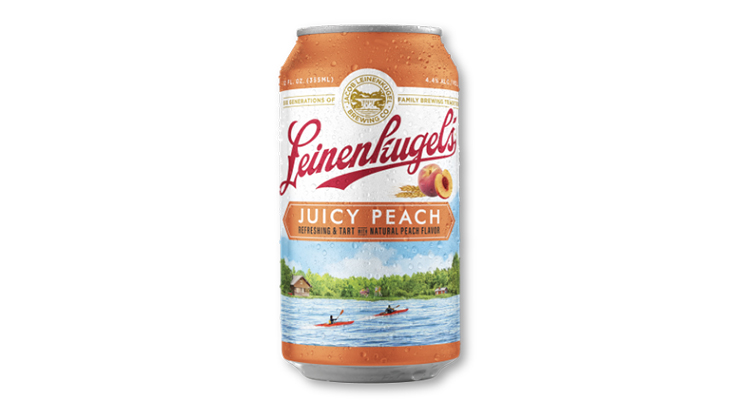 "It smells really peachy. I really like it. Peach is actually my favorite fruit. Summer Shandy is usually my summer go-to drink, but I could see changing it up with this."
Summer Shandy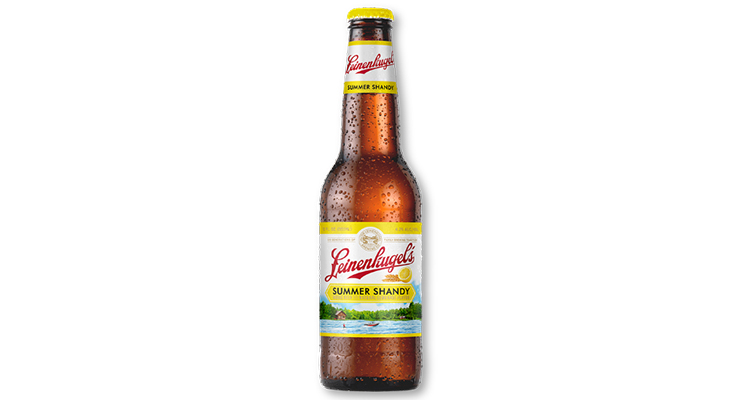 "They have this on tap at [my favorite neighborhood bar], which makes me happy. Like I said, this is a summer favorite. Every time I would drink a Summer Shandy at [my favorite neighborhood bar], I would put my name in for a drawing to win a Leinie's Yelich jersey. It turns out I won…then I fell off my bike on the way home that same day."
Lemon Haze IPA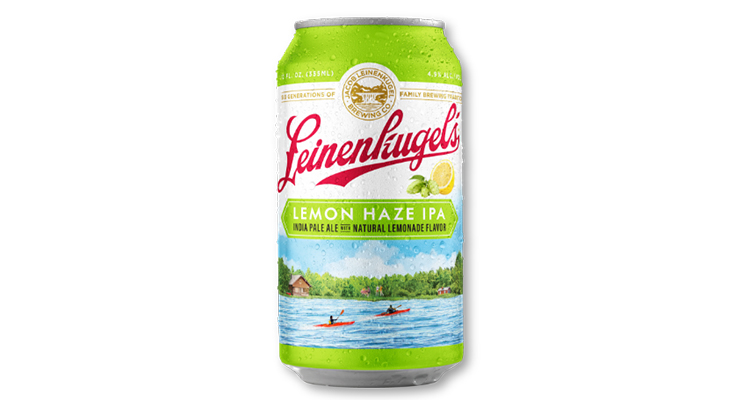 "It tastes a little hoppy, and I'm not getting the lemon. It's really bitter. I want to scratch my tongue. I don't think I would order it again, to be honest. You know what it tastes like? The pith from a lime. It's pithy!"
Grapefruit Shandy
"Oh, I love this. I really, really do. I've already had this one. We make beermosas with this, orange juice, and vodka. It's really good. Some salt on the rim might be nice with this, too. Is that a mom thing?"
Rankings
4. Lemon Haze IPA
3. Summer Shandy
2. Juicy Peach
1. Grapefruit Shandy
Closing Thoughts
"They should make an 'Ice Shanty'—with 'Shanty' instead of 'Shandy' in the name—for winter."