On a random Friday afternoon in September, the Milwaukee County Courthouse cafeteria is gloriously empty.
The emptiness of the Milwaukee County Courthouse cafeteria is only amplified by its size: absurdly big, modestly wide but stretched to vanishing-point length, multi-leveled. A tile path cuts through the place like a runway. A sign near an imposing Milwaukee County seal puts the capacity at 156, which seems low. A COVID-era addendum notes that seating is "currently limited to 39."
This is the dining area, mind you; the food area is small and typical, a huddled mass of grills serving up burgers and wraps and sandwiches ("Try Our Famous 3 Taco Platter w/ The Works, $9.99"), and racks of Cheetos and donuts and cereal-in-a-cup. The coffee station is well worn and the coolers are Snapple-branded. Pre-checkout, you could be in any cafeteria in any hospital, dorm tower, or office building in the country. Post-checkout, you've entered a civic monument to scarfing down food with your fellow citizens.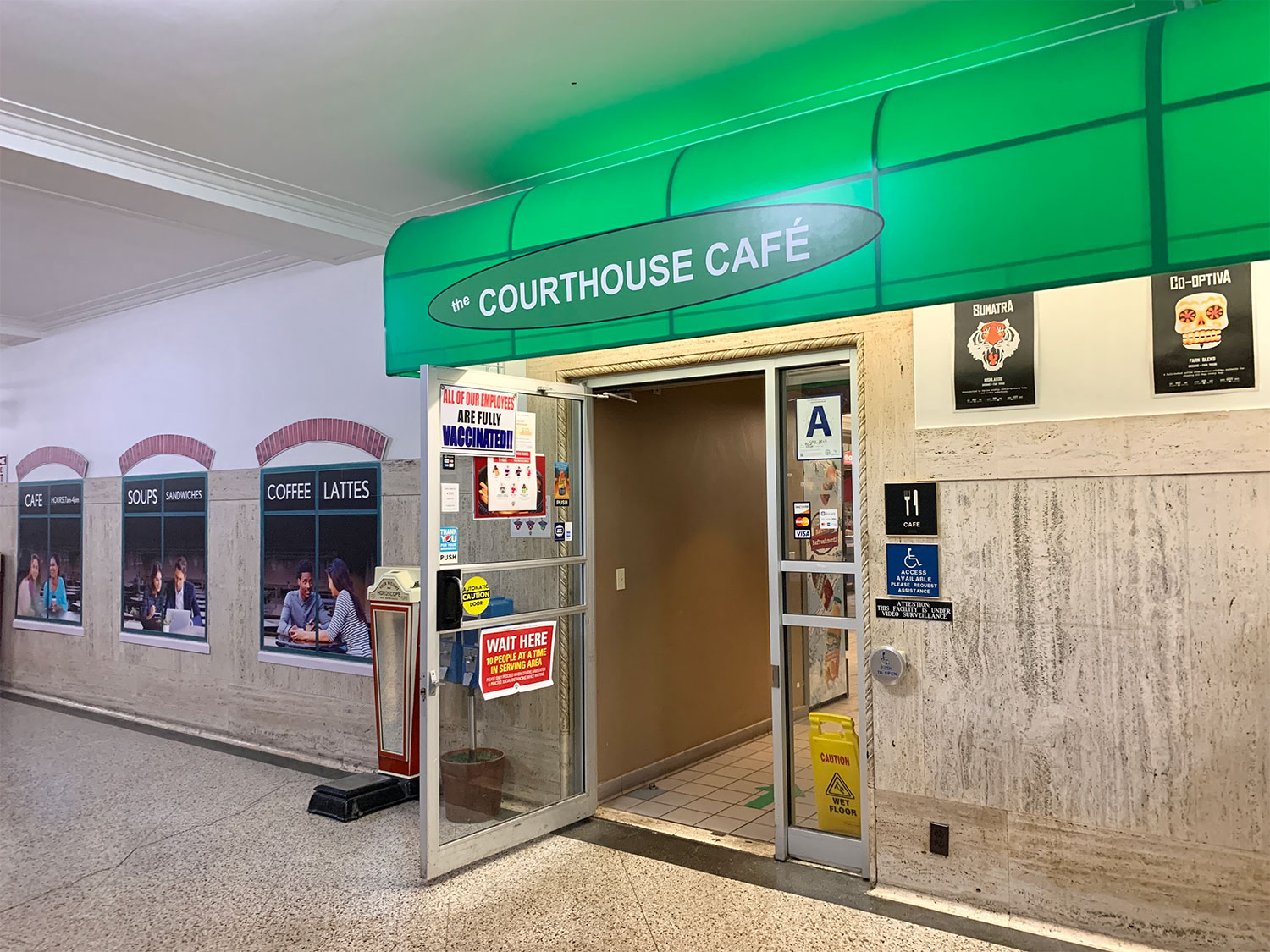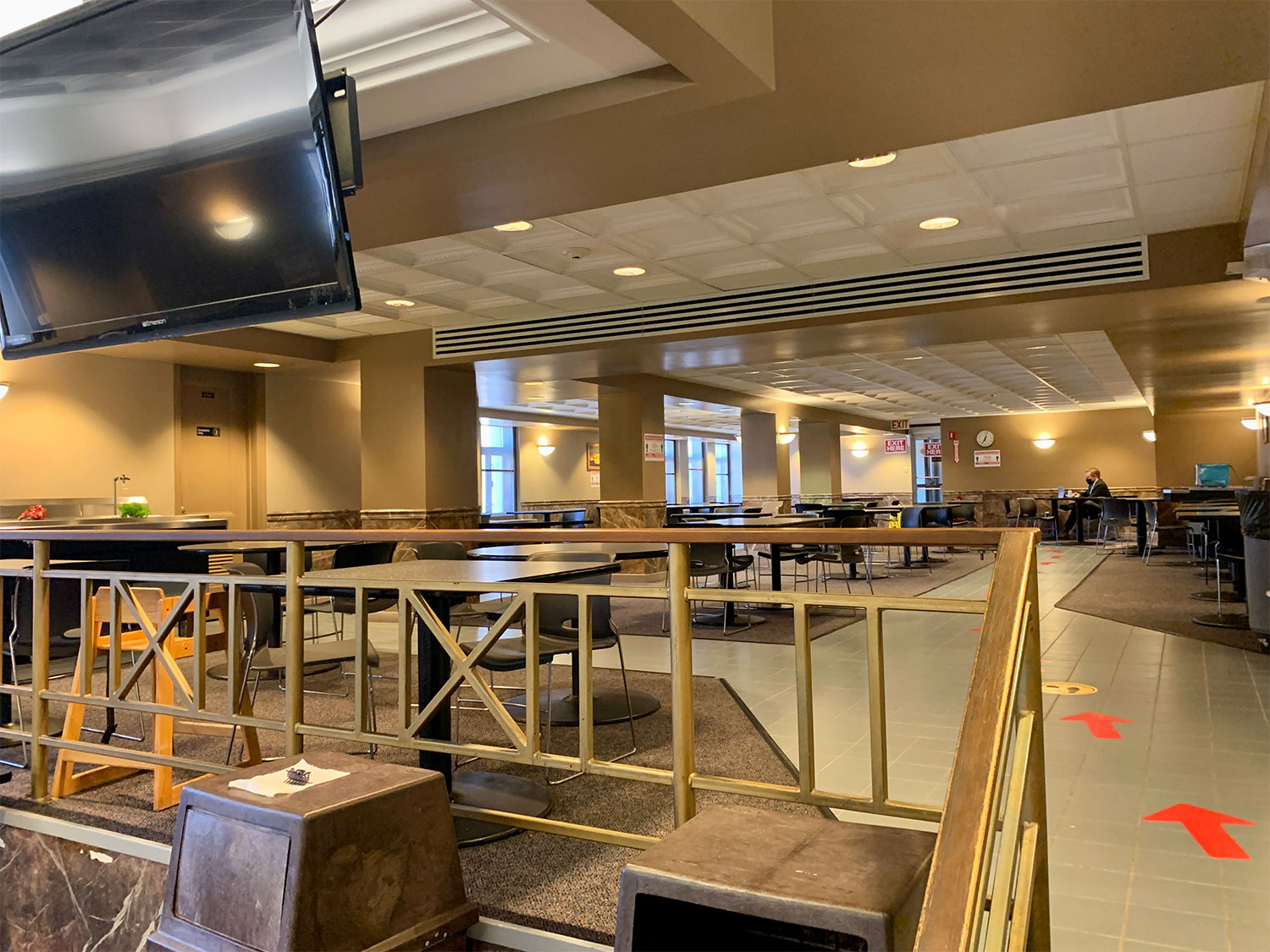 The Milwaukee County Courthouse cafeteria—ostensibly called "The Courthouse Cafe"—is located on the first floor of the hulking and historic downtown monument. The courthouse was completed in 1931 and was constructed using Bedford limestone. Frank Lloyd Wright once called it "a million dollar rock pile." He clearly never tried the cafeteria's best-selling Crispy Chicken Sandwich ($8.99).

I realize that spending time at the Milwaukee County Courthouse—much less going out of your way to eat in it—may not seem all that appealing. In fact, it may seem downright bizarre. But the courthouse looms large in my legacy, such as it is. I spent countless hours there during my time as a messenger for a downtown law firm. I filed legal papers with judges, requested older files with attorneys, made copies and forged alliances with harried clerks. I was working at the courthouse when I snatched up a print copy of The Onion that contained my first byline for A.V. Club Milwaukee. (I was erroneously credited as "Adam Wild," but that's another story.) In 2010, I was married there. The ceremony was simple and beautiful.
And I ate there. I found comfort in the courthouse itself—cool, quiet, cavernous—and further comfort in the cafeteria. Judges, attorneys, clients, jurors, and visitors were all equal there, all flattened to the same peckish person looking for a plastic seat while carrying a tray loaded with a Turkey Bacon Ranch Wrap ("Best Seller," $8.99) or some Frittata Hash Browns ("Best Seller," $8.99). Eating there felt like performing a civic duty.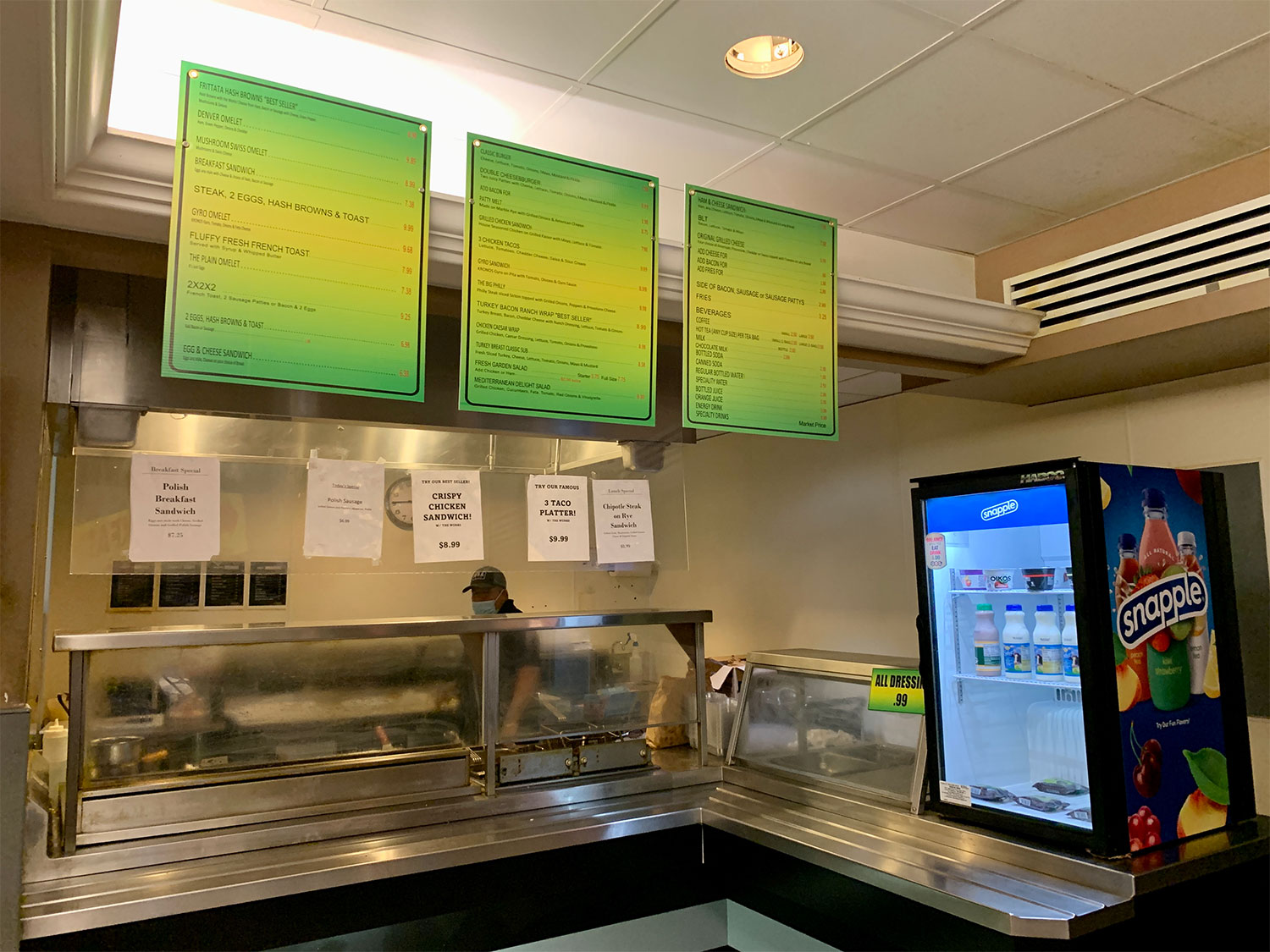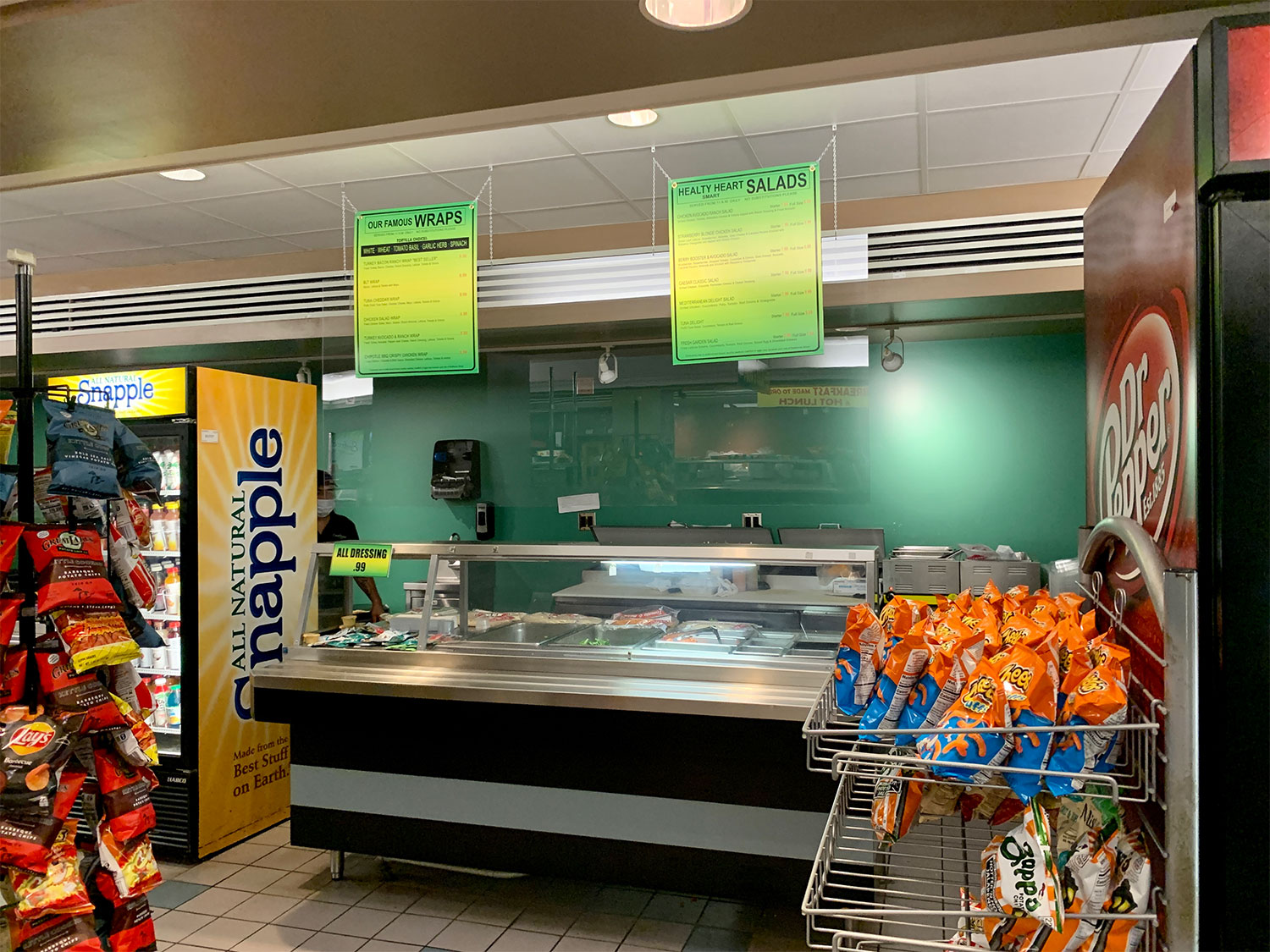 I felt that same cafeteria-based civic pride on my recent return. The place was largely empty (COVID restrictions have since been relaxed), but the feeling of commonality still hung in the air. I bumped into a friend who works in the Milwaukee County Clerk's Office. I bumped into another friend who was tidying up some legal matters. I ordered the best-selling Crispy Chicken Sandwich and a bottle of Mountain Dew. The woman working the checkout asked me how my day was going and wished me a pleasant weekend. I wished her the same.
I took a seat and ate in silence. I pondered the mysteries of old haunts and return visits. I meditated on the wheels of justice and their slow spin. I marveled at the idea of civic rock piles and public spaces and the common good. I enjoyed my chicken sandwich. Sometimes it's just that simple.

Exclusive articles, podcasts, and more. Support Milwaukee Record on Patreon.
---
RELATED ARTICLES
• Plastic tray dining: A tour of Milwaukee's downtown cafeterias