Did you think I'd end it all with a trip to Culver's? Folks, the streak continues. By my count, I've had 25 Friday fish frys since I paused the column back in June, bringing my running total to 363 consecutive Friday fish frys. In the midst of a year that has upended daily life and taken so much from so many, I feel blessed to have been able to continue the Friday ritual for a seventh year. Sure, it hasn't been the same. I miss people. I miss eating at the same table as friends and I miss all the elbow rubbing with strangers in bars, restaurants, supper clubs, and church basements. I miss having the food always be hot when I start eating it. And I'm still waiting for a place to come up with an all-you-can-eat fish fry for takeout. Can you just give me as much fish as I want? I'll eat whatever I ask for! I promise!
So when is the column starting back up? First I'll get the vaccine, then I'll spend some time eating my favorite all-you-can-eat fish frys or other dine-in fish frys, and then I'll fall back into formation. For now, I'm here to share with you my picks for the best Milwaukee-area fish frys of 2020. I didn't include any of the places I revisited in the past 25 weeks that I had on lists during previous years. Remember, if your favorite isn't on this year's list, it doesn't mean it wasn't on a different year's or that it won't be on next year's.
There's Pat's Niche Pub and Grub, the timeless-looking Tippecanoe spot that was just getting its feet on the ground when the pandemic hit. The potato pancakes and beer battered fish (pollack, not cod, as I first surmised) of their reasonably priced fish fry are both on point. While you can't get their all-you-can eat option from their carryout window, the parking lot-facing window is convenient, and I've picked up fish from it three times in the past 25 weeks. There's Lone Star Tavern in Germantown, the type of restaurant that provides almost everything you'd want in a dine-in fish fry experience. There's Steny's, which had their curbside fish fry drive-thru tuned like a well-running clock early in the pandemic. There's The Packing House, whose drive-thru is an institution unto itself. I drove through it five times this year.
There's Tess, where I found the best perch of the year and perhaps the best perch I've ever had in Milwaukee. There's the homemade fish fry. After making one with freezer fish after failing to catch any keepers at Humboldt Park, I again set out to catch my own. I took a rented canoe on the Upper and Lower Nemahbin Lakes, and was successful in what I caught and how I cooked it. There's Beer Belly's, whose combo fish plate comes with nine quality pieces of fish—the closest thing to a carryout all-you-can-eat fish fry that I found. There's the Farmstead, a steakhouse in Cedarburg and the one place I included on this list that I went to after I put a hold on the column, which offers an outstanding half-pound bluegill fry. There are others. Here's my full list, with "honorable mentions" and pictures from my last 25 fish frys included after it.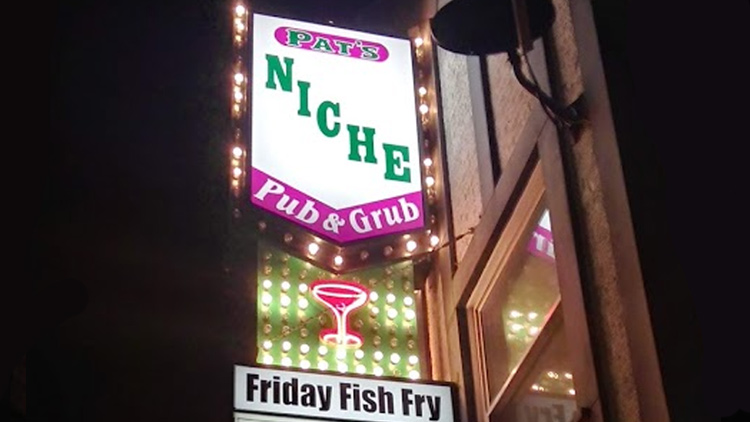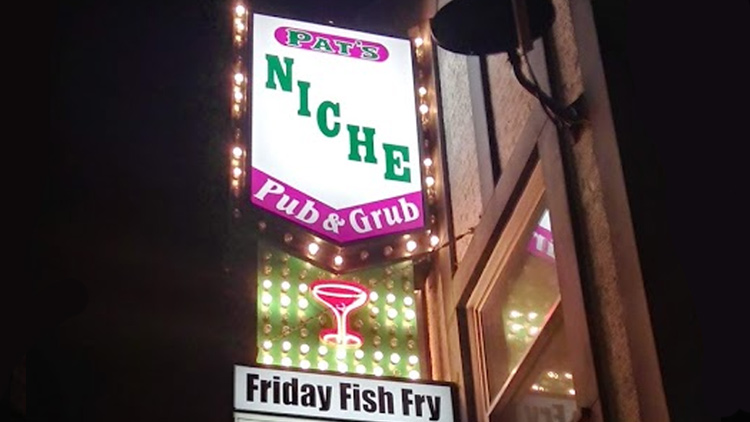 3956 S. Howell Ave.
Milwaukee, WI 53207
414-539-6452
Website
"If you are looking for a new place in Milwaukee to try for a fish fry this new year, Pat's Niche Pub and Grub is the establishment to visit. Depending on how busy they are and how many workers are on hand, it's possible you may have to practice some patience. But this place shouldn't just be a quarter of the way full—it should be brimming with customers, and hopefully it is in no time."
Takeaways: I was drawn in by a sign; timeless ambiance; same owner as another awesome fish fry spot, but the menus are largely different; they open at 3 p.m., Tuesday through Sunday; happy hour takes place between 4 p.m. and 7 p.m.; you might get a free Budweiser in a bottle, but even if you don't, the tap beer in wide mouth mason jars is $1.25 during happy hour; hand-muddled Old Fashioned at a reasonable price; they have a four-piece Wednesday chicken dinner for $8.95 and a Sunday spaghetti dinner special for $8.99, and the latter comes with a complimentary glass of red wine; flaky and flavorful beer batter; hand-mixed tartar; melt-in-your-mouth pancakes.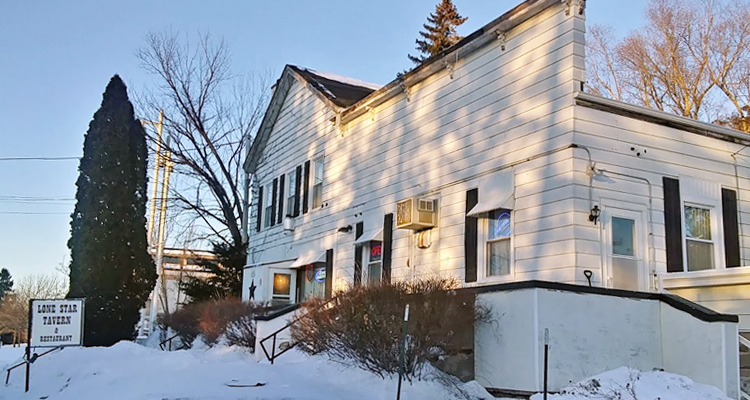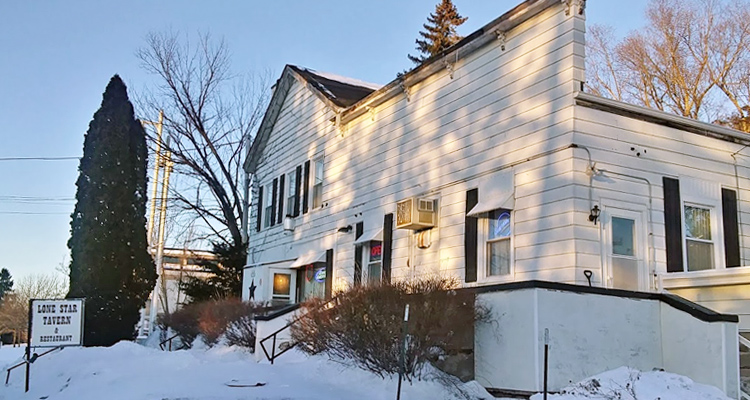 W204N11912 Goldendale Rd.
Germantown, WI 53020
262-628-1484
Website
"The only thing I can be critical of with this fish fry besides my usual gripe about the lack of homemade pancakes is I wanted MORE. There was such a buildup for the meal: the Old Fashioned, the wait in the barroom, and the wait in the dining room—and just like that it was over faster than fireworks on the Fourth of July. Judging from photos I found online, this isn't always the case, and people sometimes get much larger portion sizes. The fish was approaching excellence, but I felt like I was just getting into it when it was gone."
Takeaways: This place is so old school that you write your name in a notebook; they also are cash only; you may have to wait a bit for a table; high quality breading and fish; they put thought into where they get their fish from and there are a variety of options; German potato salad in Germantown, but no homemade potato pancakes; I enjoyed both the ambiance and the food, but was still a little hungry.
800 S. 2nd St.
Milwaukee, WI 53204
414-672-7139
Website
"I've had Steny's fish fry before, last on August 28, 2015, but I don't recall it being as good as what I had this time around. I was pleasantly surprised by the three pieces of beer-battered cod. Both the texture and the flavor of the batter were on point. It was light but crisp, with the perfect thickness. It covered the fish well, but could also be easily cut through. There was a distinct beer flavor, but it wasn't overpowering. Underneath the batter was a thick, meaty fish. The tartar was imbued with a tangy zip of flavor and had crunchy and relatively large pickle chunks mixed in it."
Takeaways: Steny's has curbside fish fry pickup from 11–8 on Fridays, or until the fish runs out (do not call ahead); there is a pandemic but you wouldn't be able to tell it from the enthusiasm and efficiency of the staff; still, you may want to go early in an attempt to avoid a long line or the running out of food; there was no awkward waiting around—it was quick and easy and felt safe; I washed my hands a lot; good fish with an even better batter; zippy tartar with crunchy pickle bits; the fries were decent, but the potato pancakes were all gone.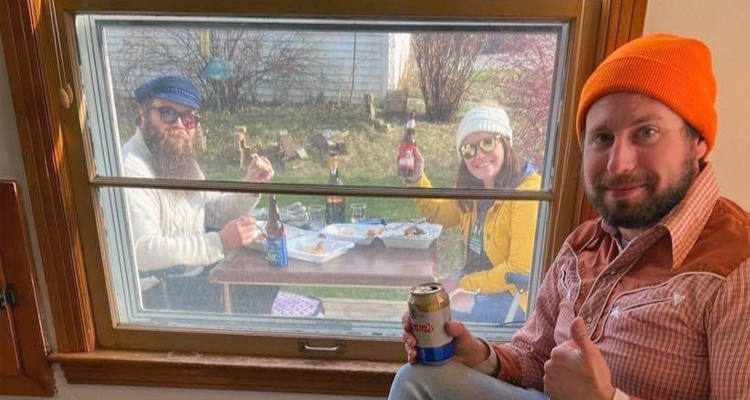 2491 S. Superior St.
Milwaukee, WI 53207
414-747-1007
Website
"But this was no lousy fish fry. No, Honeypie knows how to put one together. The meal came with three fine pieces of haddock covered with a breading of character and purpose. The breading was full of texture—looking like low grit sandpaper or three-day-old stubble, but much more appetizing—and it held the fish together so that it could easily be eaten by hand. Although the fish and breading were moderate in flavor, the tartar was bursting with it. Besides relish, some seasonings were visible in it, but I couldn't infer what they were."
Takeaways: Honeypie offers haddock fish frys on Fridays for delivery and curbside pickup for $15; appetizing and memorable breading; flavorful tartar sauce; fresh and crunchy coleslaw; the french fries were not just filler; comes with cornbread and honey butter instead of rye bread.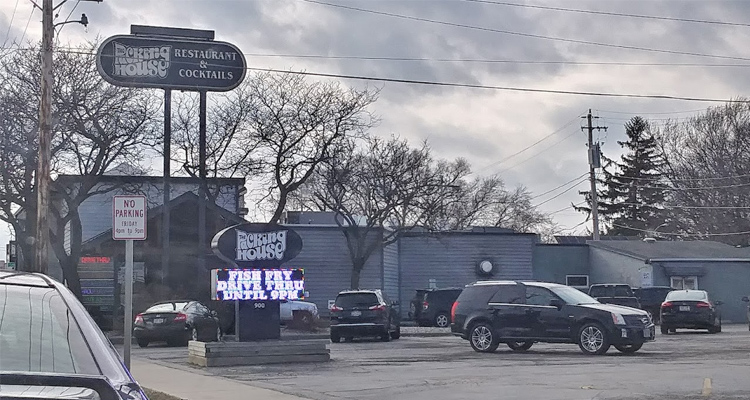 900 E. Layton Ave.
Milwaukee, WI 53207
414-483-5054
Website
"When I finished eating I blurted to myself, 'All that for ten minutes of pleasure!' Was the drive and wait worth it for something that so quickly was gone? Absolutely. The Packing House has memorable fish and potato pancakes, and the drive-thru itself is part of the whole experience. On top of all that, they've been doing positive things with their fish frys during the pandemic, whether it be giving them out to healthcare workers or helping to get them into the hands of shut-in senior citizens. This is how we do it, Milwaukee. The Packing House Forever."
Takeaways: Drive-thru open for fish from 11 a.m. to 9 p.m. on Fridays and 3 to 8 p.m. on Wednesdays; cash only but you can pay with a card if you call ahead and order for curbside pickup; there are "no parking" signs because of fish frys; you can get an Old Fashioned kit at a drive-thru; meaty fish with a soft breading; flavorful pancakes.
3921 S. Clement Ave.
Milwaukee, WI 53207
414-481-6060
Website
"Overall, Scotty's Bar & Pizza has a pretty all right fish fry for a pizza joint. I've been to plenty of places that have fish frys as their main Friday focus that don't do it as well as this place that spends most of their time on pizza. Both the fish and pancakes should at least be satisfactory, if not memorable, for anyone who makes a stop. As for The Fish Monger, I plan on trying one at some point. But the next time I attempt to get one I'm putting my order in early and heading out right away."
Takeaways: Solid Old Fashioned but the bartender put too much cherry juice and not enough brandy in it; I almost ate something called The Fish Monger but I balked and then made 124 phone calls in 41 minutes before giving up on it—for now; the meaty fish and light breading complemented each other; tangy tartar; soft, delectably chewy, and mildly sweet pancakes; they should change their name to Scotty's Bar & Pizza & Fish Fry.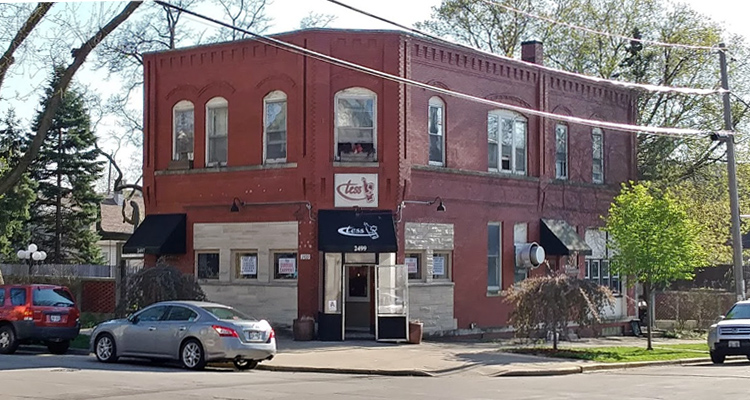 2499 N. Bartlett Ave.
Milwaukee, WI 53211
414-964-8377
Website
"Tess is one of those places that I've wondered about over the years but never set foot inside of. Although I'll have to wait a bit longer to do so, I've at least now gotten to try the food. If their perch is any indication of what their interior is like or what the quality of their other food is like, they'll be a place worth circling back to in the future. If you are hankering for some perch, I'd suggest giving them a try. Just like driving over the Hoan Bridge on a sunny day, it can make everything seem all right."
Takeaways: Excellent panko breaded perch that dips well into a sweet and tangy tartar; extra thick rye bread; Asian coleslaw; the potato is a sweet potato.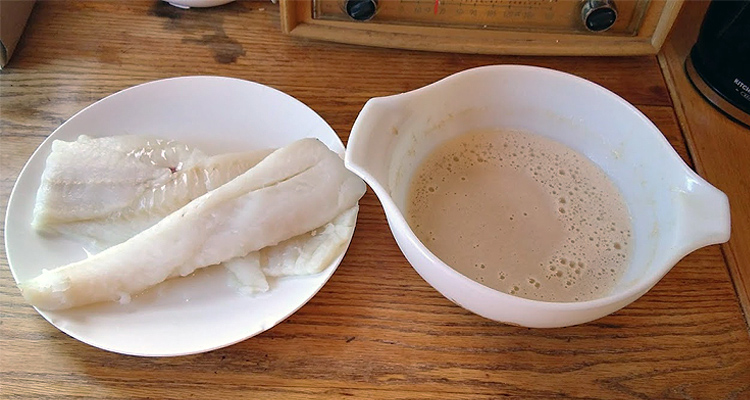 "This also showed me that making a fish fry from scratch is a lot of work. I can't imagine sitting in a kitchen making fish frys all night, let alone standing over a hot deep fryer for a shift. Sure, things may go smoother if many meals are being made and the process becomes streamlined, but each step would still take a fair amount of time and effort. (Well, maybe except for buttering the rye bread—which was Beefsteak brand Seeded Hearty Rye, by the way.) Would I spend the time making a fish fry like this for myself every week? Well, if it was the only way to get a fish fry, I'd do it. But I think I'll stick with carryout from restaurants for a while again. They need our support now more than ever."
Takeaways: I caught a goldfish and 13 other fish; it may be possible to fry your own fish from Humboldt Park, but I wouldn't recommend it (although maybe you'd end up catching perch and crappies if you went fishing there); Kentucky Fried Chicken, psssh, more like Wisconsin Fried Fish—who is gonna start a restaurant chain with this name?; I had coleslaw with the next three non-breakfast meals that followed this meal; who needs to buy a deep fryer when you have an old pot; amazing potato pancakes; you don't really need a potato grater to make potato pancakes, but it probably comes in handy; I earned my fish fry fryer badge.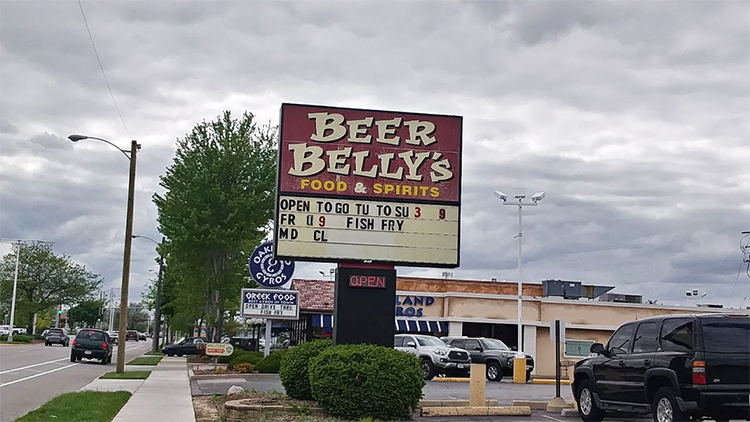 512 W. Layton Ave.
Milwaukee, WI 53207
414-481-5520
Website
"If you are looking for a carryout fish fry that doesn't leave you hungry and pining for an all-you-can-eat dine-in experience, the combo fish plate at Beer Belly's is for you. I only ate six of the nine pieces on my initial sitting, and had to take an hour break before finishing them off. While it is possible to find better fish elsewhere, all the fish here was enjoyable. Plus, chowder is included with the meal! Here's hoping that Beer Belly's continues the combo fish plate going forward."
Takeaways: The combo fish plate comes with nine pieces of fish of four different varieties; if you eat enough of these suckers you'll have a beer belly from going to Beer Belly's without even drinking any beer; I'm not even sure what a pike-perch is.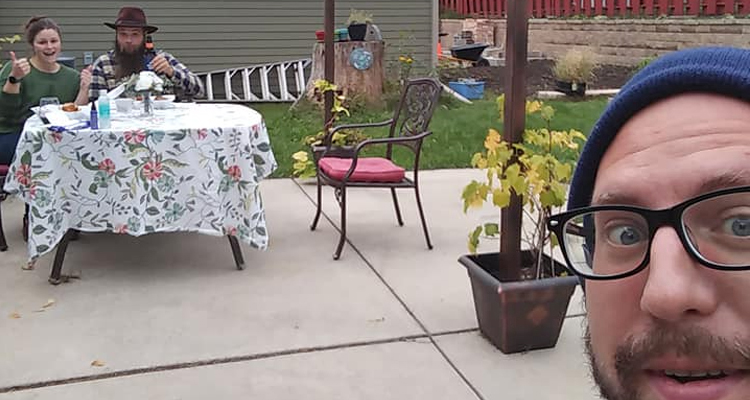 W62N238 Washington Ave.
Cedarburg, WI 53012
262-375-2655
Website
Honorable mentions: Hacienda Beer Co.; Johnson's Green 7; Husher's Pub; St. Florian Parish; Mr. Perkins Family Restaurant; Palomino