Caleb Westphal hasn't missed a Friday fish fry since 2013. In April 2017, he began writing a weekly column documenting and reviewing his never-ending fish fry adventures. Here are his top places he visited in 2019, presented in alphabetical order, with excerpts from the full reviews. (Even though Caleb is taking the week off from writing, fish fry #311 was a return visit to Pat's Oak Manor.)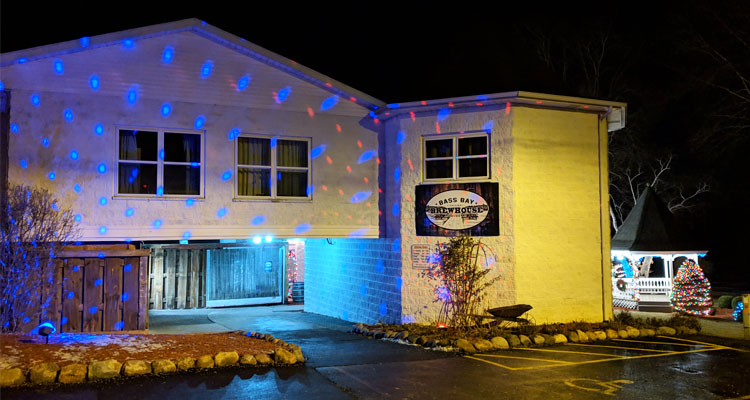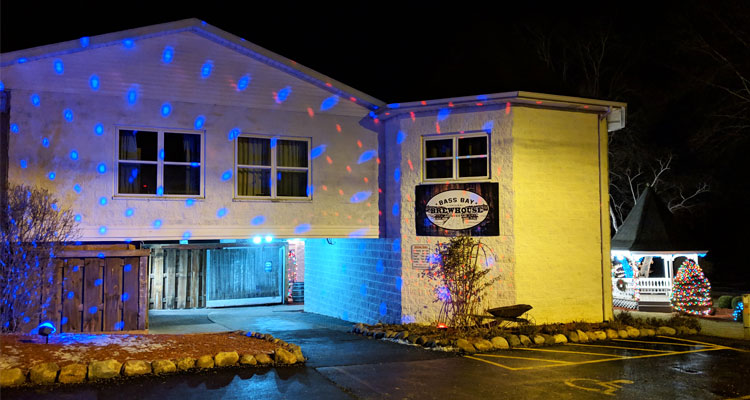 S79W15851 Aud Mar Dr., Muskego, WI 53150
414-377-9449
Website
"After the meal, there was one thing yet to be done. I walked out the doors and headed straight for the lake. Sure, going to a lakefront restaurant is probably best done on a bright summer day, not on a cold, dark night in January, but I was going to try to enjoy the surroundings anyway. I looked out over the frozen expanse and saw nothingness, except for the lights emanating from a few houses across the bay. But then I turned around and saw the most immaculate looking building, glowing in its full beauty, which no amount of cold or darkness could overtake. And did I mention the place serves a Friday night fish fry?"
Takeaways: Clam chowder is an appetizer, and no other appetizers are needed; the fish had a pretty mild flavor, but was of high quality all around; solid pancakes and rye bread, standard coleslaw; versatile ambiance; impressive building; always drive down dead end streets.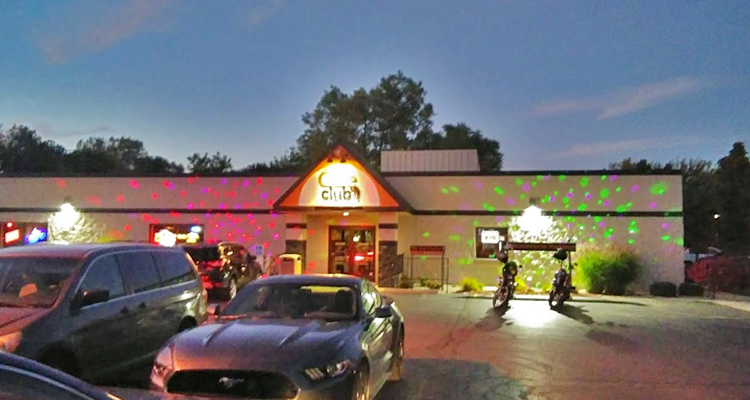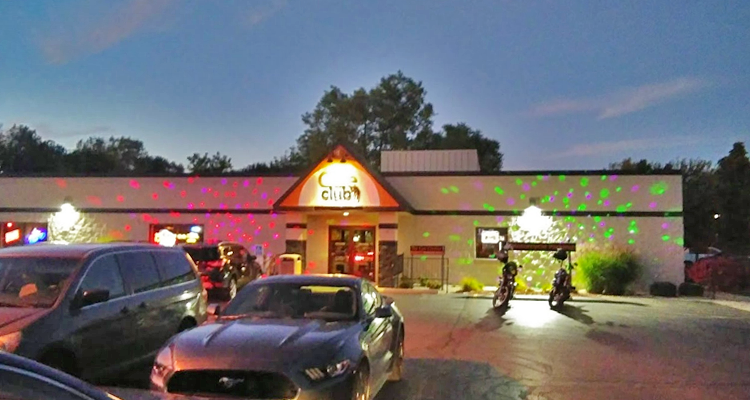 2454 N. Grandview Blvd., Waukesha, WI 53188
262-522-3615
Website
"As we walked in, my eyes shot straight to the pool tables. Surprisingly, they were largely empty; almost everyone was either seated at tables in the dining area or at the bar—presumably eating fish frys. I did notice some of the pool tables had chairs and tall two-top tables by them, which raised my hopes that my plan for the evening would be possible. I eagerly asked the hostess if we could eat by the pool tables, and she said yes, but that we would have to order our food at the bar in order to do so. She also told us that pool was free for anyone who was waiting for a table to eat at. I again enunciated that we weren't planning on waiting for a table and that we just wanted to eat by the pool tables."
Takeaways: Excellent fish and tartar sauce—the breading was flavorful, the morsels were of high quality, and the tartar was sweet and tangy; pretty solid waffle fries, but I did not get a mountain of them; relatively standard coleslaw and rye bread; well-made Old Fashioned; you can play a game of pool (or darts, bocce ball, cornhole, ping pong, foosball, or shuffleboard) while you are eating your fish fry.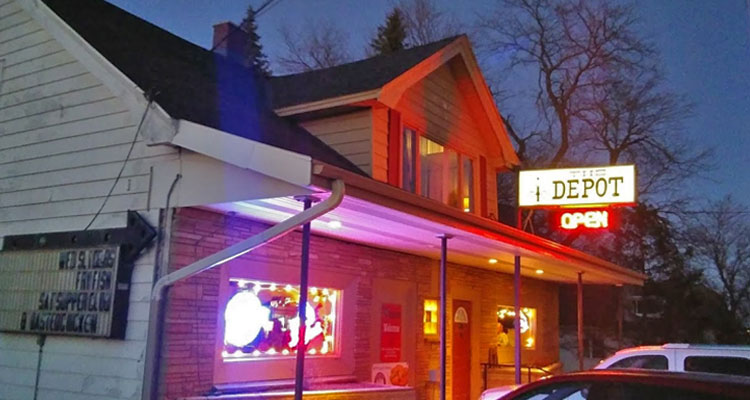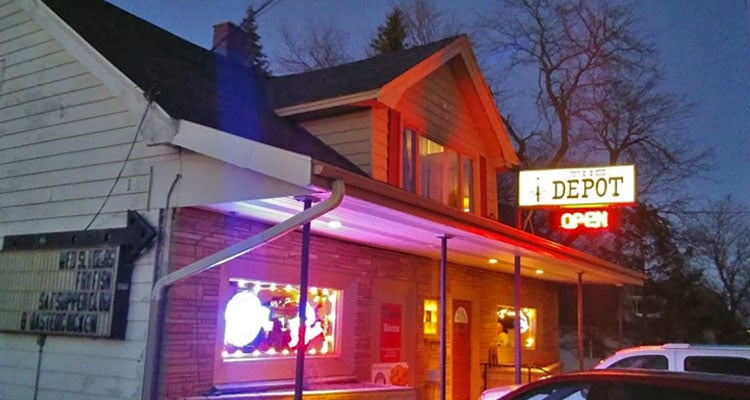 11402 County Road G, Caledonia, WI 53108
262-835-2272
Website
"The breading on the fish was outstanding, mainly on account of its perfectly balanced texture. Being that the fish had been fried for just the right amount of time helped make the breading stand out as well. It was quite mild in flavor, however, which sometimes can feel bland, but that was not the case here. When it came to the fish itself, the cod consisted of thick and flaky white morsels, while the flavor of the perch was pretty mellow."
Takeaways: A tavern next to some train tracks; the place is pretty small, but not quite small enough to imagine that you are eating in a boxcar that fell off the train tracks; the wait was longer than expected but the place was packed; hypnotizing rye; extra creamy slaw; commendable fries as long as you don't spill beer on them; combo fish options; the handbreading on the fish was the standout part of the meal; high quality cod and mellow perch; the ghosts of the old pickle factory are putting extra pickles in the tartar; they have homemade pies and ice cream drinks and other desserts; they are cash only and their "vintage" ATM has the smallest screen imaginable and says it is "dialing" when you plug in your information and it doesn't like to give out receipts.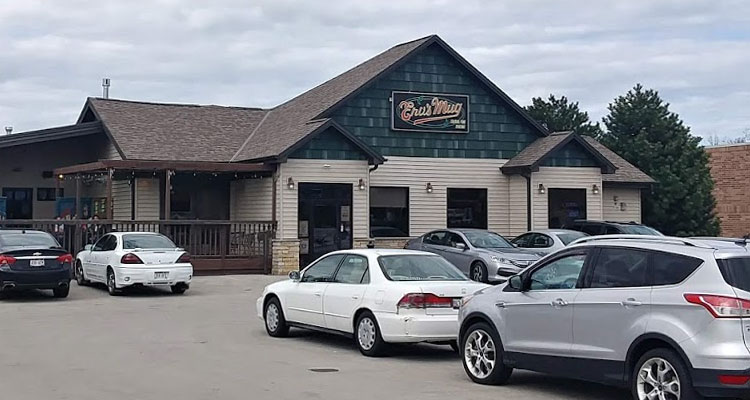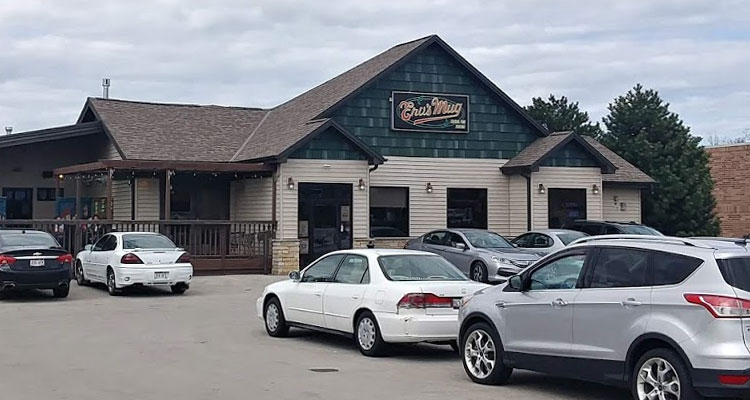 130 W. Ryan Rd., Oak Creek, WI 53154
414-762-5010
Website
"From the moment you open the door to Erv's Mug, you find beer signs, tap handles, and other beer-related memorabilia on the ceiling and walls. In the entryway, there are some signs so close to the front door that they look like they are trying to crawl outside and escape. One would be hard pressed to find a spot where something else could be added to the ceiling or walls in the bar area or in the two dining rooms. But besides being known for their full walls, Erv's Mug is also known for their fish frys."
Takeaways: There are beer-related things hanging everywhere; smooth Old Fashioned; high marks for chowder; chowder or soup comes with meal!; excellent rye bread but could use more than one piece; large cod with a fine batter; lots of beers on tap; Walt Hamburger was along, as were a few other friends. Walt made a point to do and say outlandish things and then would say, "Are you going to put that in your article?" He did point out to me that one of the workers helped someone put their coat on, which illustrated something that was pretty obvious anyway: the workers at Erv's Mug that we came in contact with were exceptionally nice.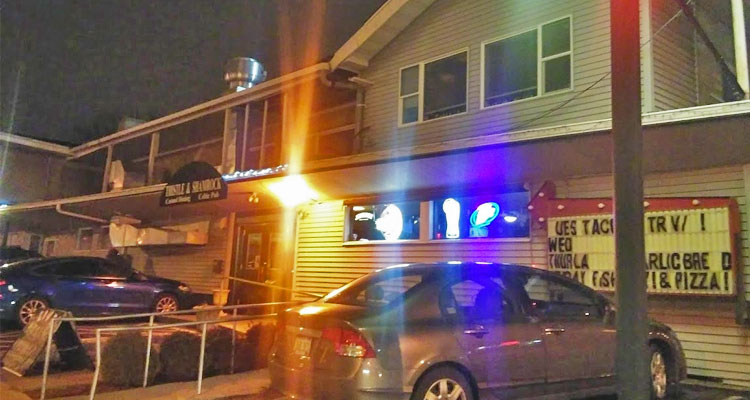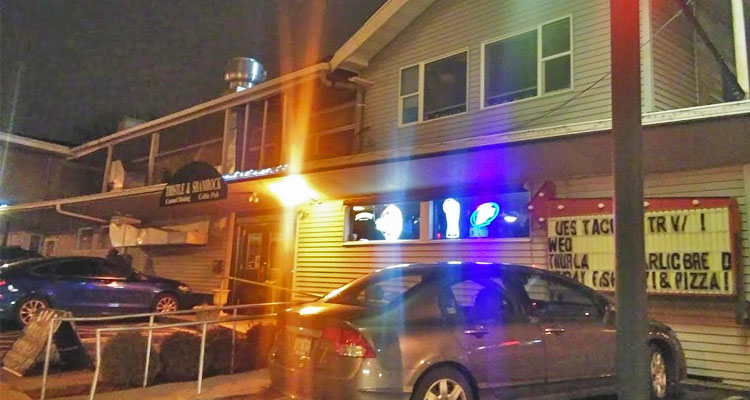 3430 N. 84th St., Milwaukee, WI 53222
414-871-3977
Website
"Kam's Thistle & Shamrock has a few things going for it. For one, they have many fish options, giving diners plenty to choose from. Second, for a place that serves fried food, they are very health conscious. They avoid using high fructose corn syrup, they make their food from scratch, and they use monounsaturated-rich '100% high-oleic canola oil,' 'real butter—no margarine,' and 'Sherpa Pink Himalayan Salt.' There were even some microgreens scattered on top of my fish. The many fish options and freshness of the ingredients are probably two of the main reasons why the place was so packed when I was there. From the way it seemed, Kam's may very well be the hub of their neighborhood. But if you don't live in the neighborhood yourself, I doubt you'd regret making the drive."
Takeaways: Around a million or so fish options; fresh food made from scratch; a place to get a fish fry if you want to pretend fish frys are healthy; excellent seafood chowder complemented with a top-notch roll; high-quality, mild flavored fish; there's a "combo" and a "premium combo" but no explanation on the menu on how to order a mid-grade combo, but you can do it; there's a bar in the same building as a bar; the menu says that when you order smelt you get "approximately 17-20" of them, and I can just imagine that one dude who gets 16 and complains.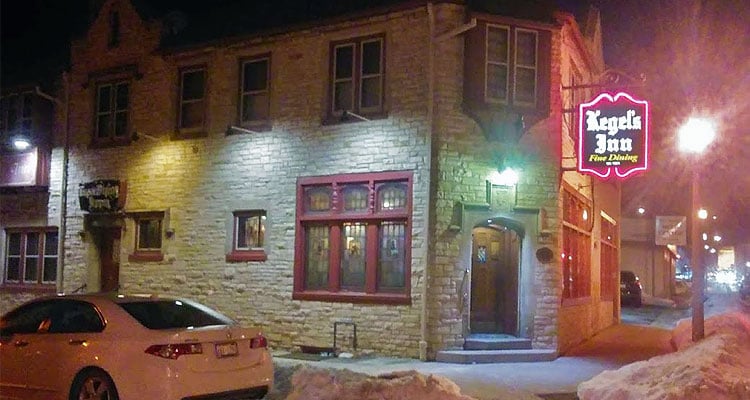 5901 W. National Ave., West Allis, WI 53214
414-257-9999
Website
"Almost all of the food was noticeably better than what you'd find at a typical fish fry, mainly on account of its flavor and texture. The chowder had an average amount of carrots and clams, and its consistency was comparable to many chowders, but what hit me was its flavor. It was some of the best tasting chowder I've had in recent memory, and it kept me longing for more. Two pieces of dark German rye were brought out right after the chowder was set down. The edges were dusted with flour, and the caraway seeds were loaded with flavor. This was some high quality bread—not just a loaf casually yanked from a store shelf."
Takeaways: Originally a speakeasy; family-owned in its fourth generation; they get packed on a Friday night, so it's probably a good idea to make a reservation—check their website for some pointers; beautiful murals; flavorful chowder; real bread; excellent fish; the pancakes had some rad texture; I feel I have to mention this—my friend really liked the fish, except for one piece, which he thought tasted like "the industrial cleaning product used in Hobart washing machines." He threw that piece off his plate.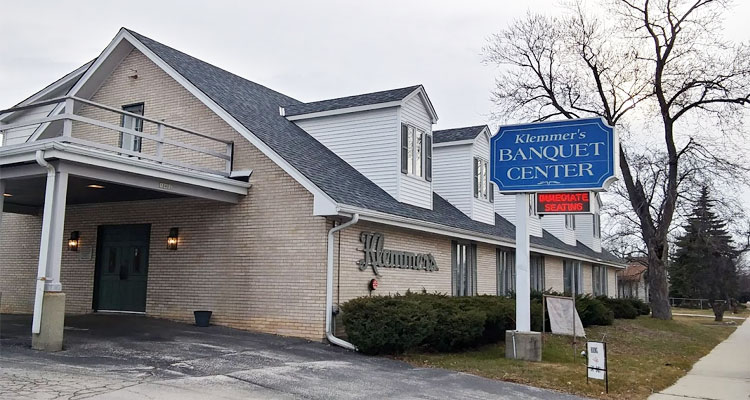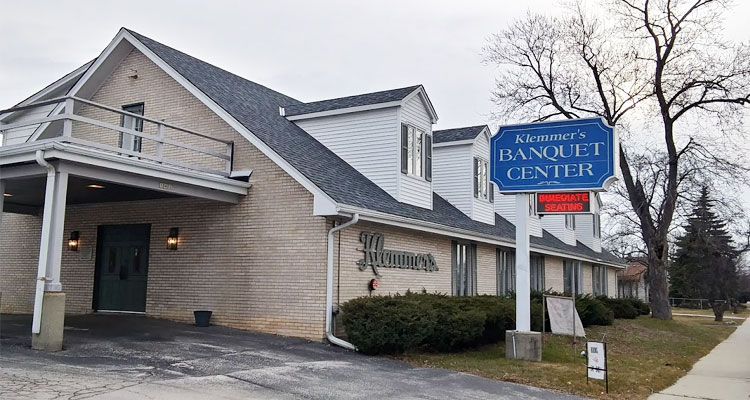 10401 W. Oklahoma Ave., Milwaukee, WI 53227
414-541-0401
Website
"And then there was that bread basket. Wrapped under its cloth was a warm, baked goodness. Thick and soft, the bread had salted edges and was augmented with an abundance of caraway seeds. A petite glass butter dish with sliced pats sat at its side. There isn't an aisle in the store that stocks this type of bread; it comes straight from a baker's soul."
Takeaways: "IMMEDIATE SEATING"; a real fireplace in a cozy room; friendly staff; I only saw five people working here, but someone must have been in the kitchen cooking as well; you can book a banquet hall here and get some food catered; they barely have an online presence; solid chowder; you get a cucumber salad!; crunchy, fresh slaw; excellent bread; meltable pancakes; standard tartar; fine haddock; it's the overall experience here.

920 E. Locust St., Milwaukee, WI 53212
414-263-2424
Website
"The fish was definitely the highlight of the meal. The long pieces curled with character, with their homemade quality shining through. They had what I will call a good grease, with a commendable beer batter that was light and thin. I couldn't help myself from ordering a third piece. That tartar was in a bottle on the table, allowing for as much to be used as needed (an old bottle was swapped out for a fresh bottle right as we had sat down). There weren't any obvious characteristics that stood out about it, but it was a trusty companion to the fish."
Takeaways: The lightly beer battered pollock was the standout of the meal; a never-ending bottle of tartar; pollock has more omega-3's than cod; they were out of chowder and ribs…it was already like 7:30 p.m…but still; the coleslaw was present, the bread was okay; the waffle fries were pretty great, but there weren't any homemade potato pancakes; Klinger's East has been serving fish frys since Jimmy Carter was president, so it doesn't need a damn website or a Facebook page; there was a guy working there who was wearing a shirt that said, "Yo Fish, Bite Me"; Friday fish frys are served from 11:15 a.m. to 2 p.m. and 4:30 p.m. to 9 p.m., and you can go there on other days of the week for others specials such as burgers, or you can stand outside of the place during Locust Street Days and hear Sigmund Snopek III sing about fish frys and see him throw beef sticks in the air.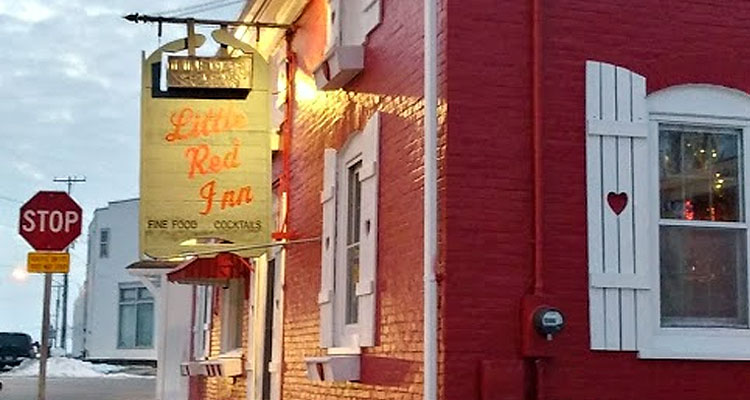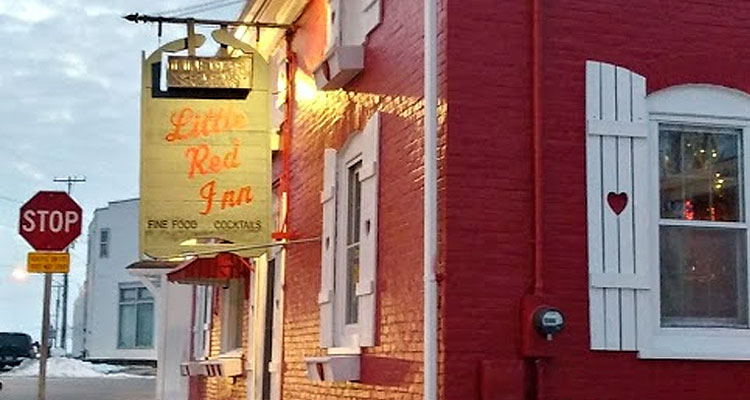 4900 WI-175, Hartford, WI 53027
262-644-8181
Website
"I had gone to the crossroads as a dejected man, but walked away from them cleansed by beer batter and fish. I even had a few pieces of fish to take with me in case the blues returned. If you find yourself on the road and feeling down, get off the main road and look for the crossroads of a small town. You won't have to give up your soul to get yourself right—you'll only have to hand over a little bit of cash."
Takeaways: I went to the crossroads and had a fish fry; historic building in an unincorporated community; welcoming supper club vibe, although the the wine theme was a little over the top; great deal for what you get with the AYCE; it's family style but if you don't bring a family you just get seated quicker and can eat the sweet and peppery coleslaw right out of the family-style bowl; almost everything is homemade; you can get fries and pancakes at the same time; fish and pancakes were both above average; good service; Jim Widmer got a fish fry here in 1998. Not familiar with Widmer's story? Get ready to be inspired.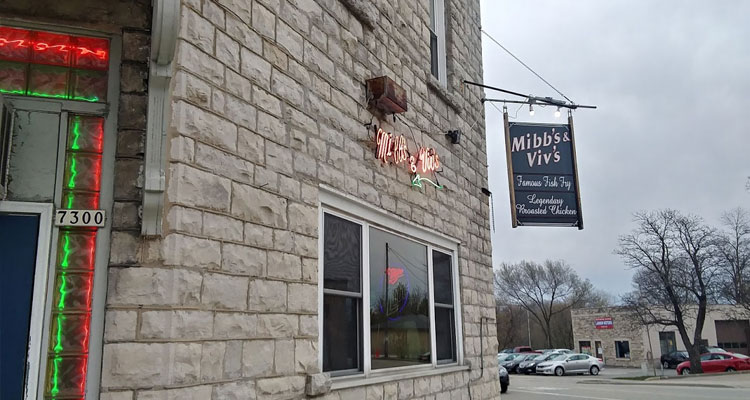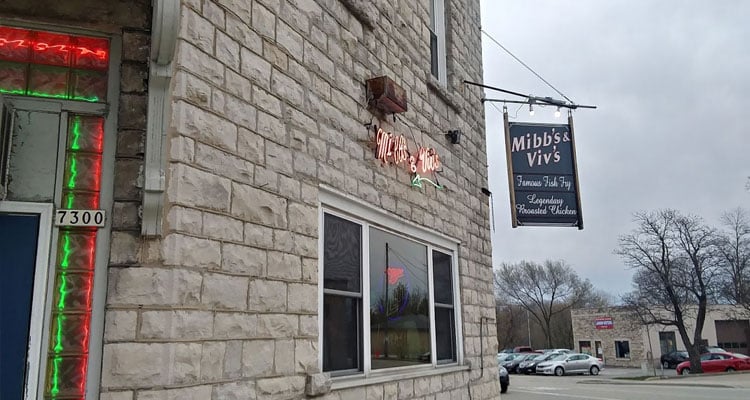 7300 N. Lannon Rd., Lannon, WI 53046
262-251-4122
Website
"And then there was the fish and other seafood. There was so much going on it was hard to keep it all straight. The three of us started by inspecting the pieces on our plate, saying things like 'These are the scallops and these are the shrimp,' and 'Oh, and this is the haddock and here is the cod.' There were three scallops, three pieces of regular shrimp, one shrimp stuffed with cheese and crab, a butterfly of breaded perch, a piece of breaded haddock, and a piece of beer battered cod."
Takeaways: Fourth-generation owned; old-school vibe; non-muddled Old Fashioned; put your order in before you are seated; lots of seafood options; thick and fully-filled chowder; quality french fries but no homemade potato pancakes; crunchy slaw; can you spot which of the shrimp is stuffed?; perch as sweet as candy; hefty cod and haddock; cash only but they have an ATM; get there super early or get there late, otherwise you'll have to wait; their Wifi password is fishfry1.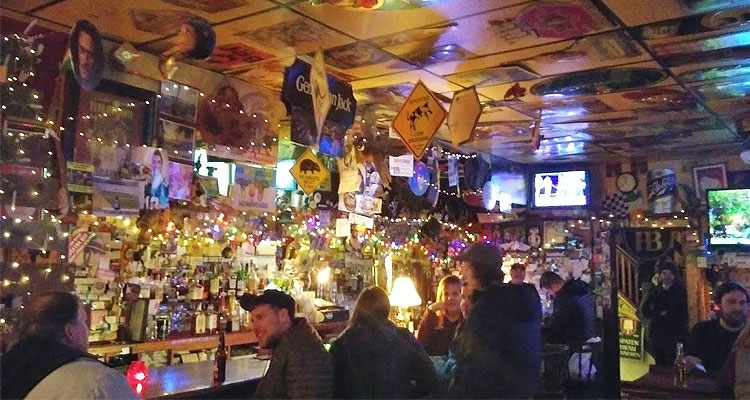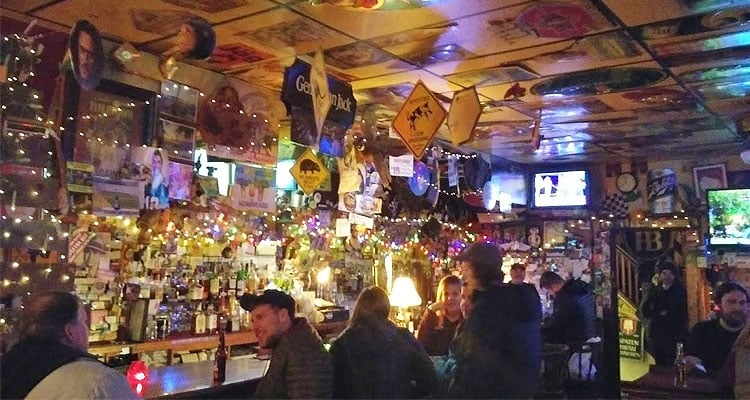 N56W6339 Center St., Cedarburg, WI 53012
262-377-4779
Website
"I was pleasantly surprised by the portion size of the fish fry, which came with four large pieces of cod. They were uniform in shape and were encapsulated in a thick, well-adhering breading. When it came to flavor, they were like a blank canvas that had the potential to become a beautiful painting if the right colors could be found. If not, they would be fine, but not memorable. The thick and relish-heavy tartar sauce was applied and turned the canvas into something that would have made Picasso or da Vinci proud."
Takeaways: There is no more room for decorations in this place; the cod was like a blank canvas that just needed the right tartar to bring out the best of it; the inside of the potato pancake was sort of like mashed potatoes; they have soups but they don't have chowder; solid Old Fashioned with two kinds of cherries.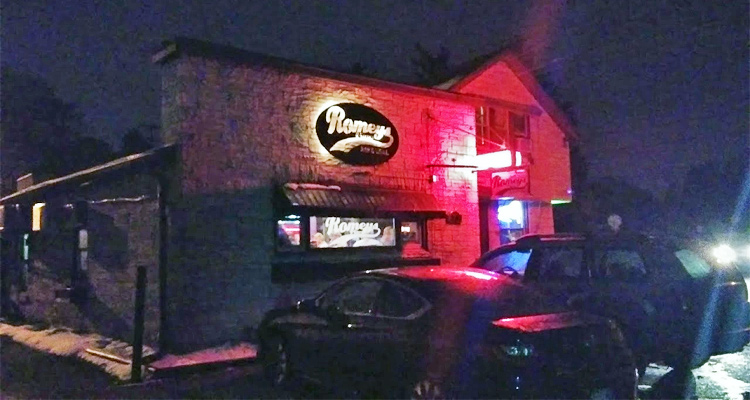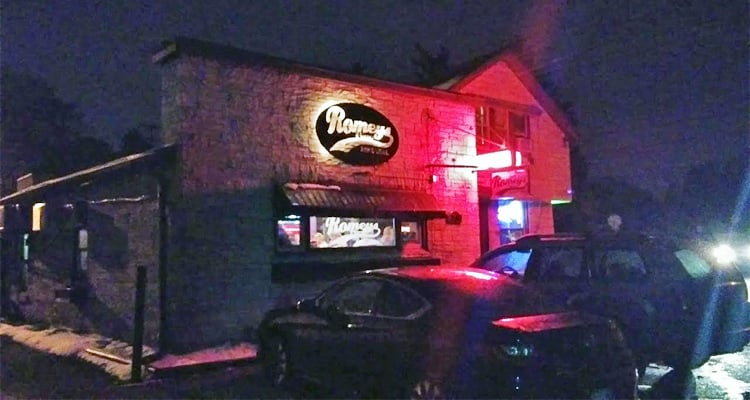 7508 S. North Cape Rd., Franklin, WI 53132
414-425-9913
Website
"The potato pancakes were excellent. Thick, hearty, meaty, comforting, mild, and like a meal on their own are a few of the words I'd use to describe them. Halved, buttered, and sandwiched together, the bread was a contrast of caraway seeds that packed a punch and light rye. When I ordered my meal, I was asked if I wanted creamy or vinegar coleslaw. The question is so rare that I didn't know what to do, and froze. Eventually I snapped out of it, and went with the vinegar slaw, doing so because it is not found as often as creamy slaw. It seemed rather standard to me, but was still good, although I tried some of the creamy slaw one of my friends had, and did like it more."
Takeaways: Over 50 years in business; positive vibes from the staff; there are more seafood options than tables; superb Old Fashioned and potato pancakes; satisfying fish, but I could have gone for another piece or two; choose your own coleslaw adventure; there was a lot of relish in the tartar sauce.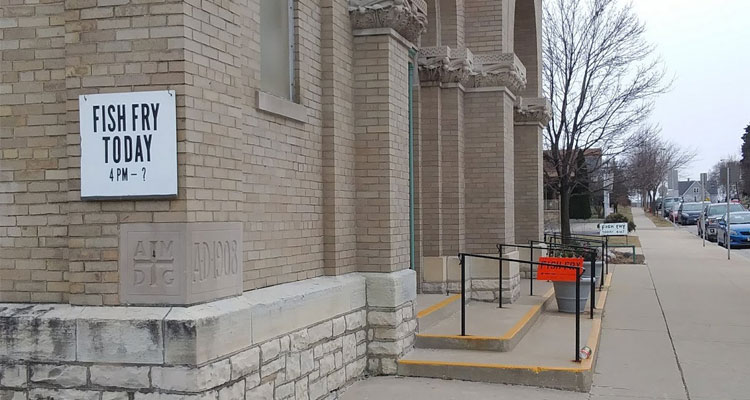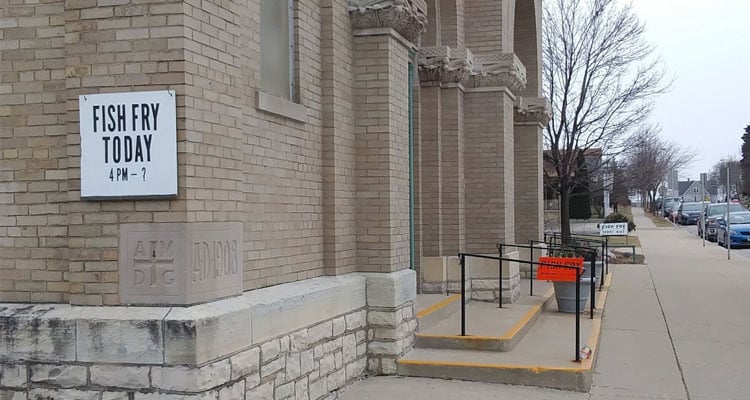 2530 S. Howell Ave., Milwaukee, WI 53207
414-744-0808
Website
"Despite the unavailability of Old Fashioneds and clam chowder, and even though I was a little hungry when I left, I thoroughly enjoyed the fish fry at St. Augustine of Hippo. The fish and tartar combo was first-rate, and the pancake and coleslaw didn't disappoint. The meal was inexpensive, and for another $3.50 I could have gotten another piece of fish, an eight ounce container of coleslaw, and another potato pancake. And there was just something about eating a fish fry in a church basement. It lacked the affectations that so many restaurants have, and there was a communal nature to the experience. They are doing the Lord's work in that basement. Go get yourself saved."
Takeaways: Follow your nose to the church, and enter it on Homer Avenue; excellent fish and tartar combo; solid potato pancakes and coleslaw; I was given some beans and they were okay; milk, coffee, and a dessert coupon; you can eat as much rye bread as you can find and I had four pieces; make sure to print off a coupon to save a dollar; beers and fish frys in a church basement, God bless Wisconsin. (Note: Fish frys are held at the church once a month from October through April, usually on the third Friday of the month.)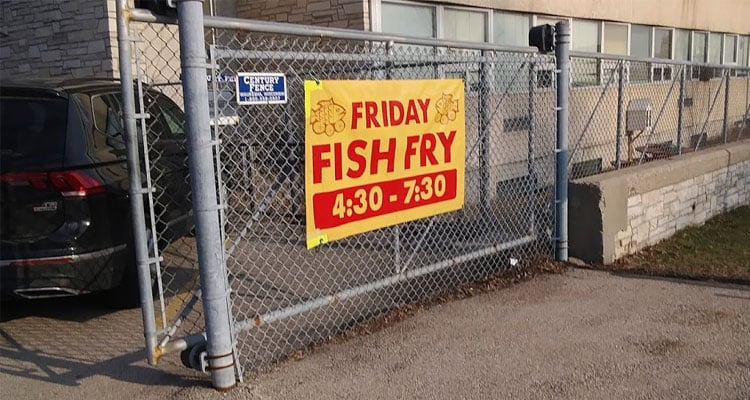 5400 W. Washington Blvd., Milwaukee, WI 53208
414-453-1061
Website
"The Saint Sebastian fish fry is an institution that everyone should go to at least once. Sure, you can get better cod at some other places (although not many), and the salad bar isn't the best in the city, but everything is still of high quality. In addition, there is something else that is happening here that draws you in, and you can't describe with food adjectives. It's the multiple lines you have to stand in. It's the diagram taped on the wall halfway down the stairs. It's the beverage cart in the hallway. It's the Fry Kids. It's the giant bowls of food and long tables. It's the beautiful madness of it all."
Takeaways: AYCE fish frys the first Friday of the month from October through May; carry-out fish frys available on all Fridays during Lent; fish frys served from 4:30 to 7:30; if it's busy, you have to stand in one line and then in another line; beverage cart and hallway beers; salad bar; fish fry served in a Jethro bowl; well-balanced cod and tartar; so many french fries; the Fry Kids are polite and hard working and Saint Sebastian should be proud of them.