Caleb Westphal hasn't missed a Friday fish fry since 2013. Follow along with his never-ending adventures here.
Except for a few trips to the grocery store to pick up provisions, I had barely ventured outside of my house all week. A huge dumping of snow fell on Milwaukee early in the week, and then two consecutive days of sub-zero temperatures hit. Schools were closed, and I later found out that at least one place in the area had cancelled their Friday fish fry. THEY CANCELLED THEIR FRIDAY FISH FRY. While doing so may indicate to some just how bad the weather is (Friday wasn't even that bad!), to me it signals capitulation. Calling off anything of importance between Monday and Thursday is fine by me, but one does not mess with a Friday fish fry. So, when some friends told me they would meet me for dinner on Friday, I jumped in my car and drove through rush hour traffic, and then on dark, icy roads, for 45 minutes, until I reached Cedarburg.
Morton's Wisconsinn ("Wisconsin" and "inn," get it?) is in a two-story brick building that was built just after the turn of the 20th century. It is located on Center Street, just a block west of Cedarburg's main drag and the Rivoli Theatre. I found records of the building being a tavern going back until at least the 1940s, but it very well could have always been one (except for those pesky Prohibition years). In the 1980s, it changed names and hands many times. It was Maggie and Jiggs, Fritzy's Again, Cedarburg Inn, and Red Lantern Inn, before finally becoming Morton's Wisconsinn in 1989. It is owned and operated by Chris Morton and Tim Ryan.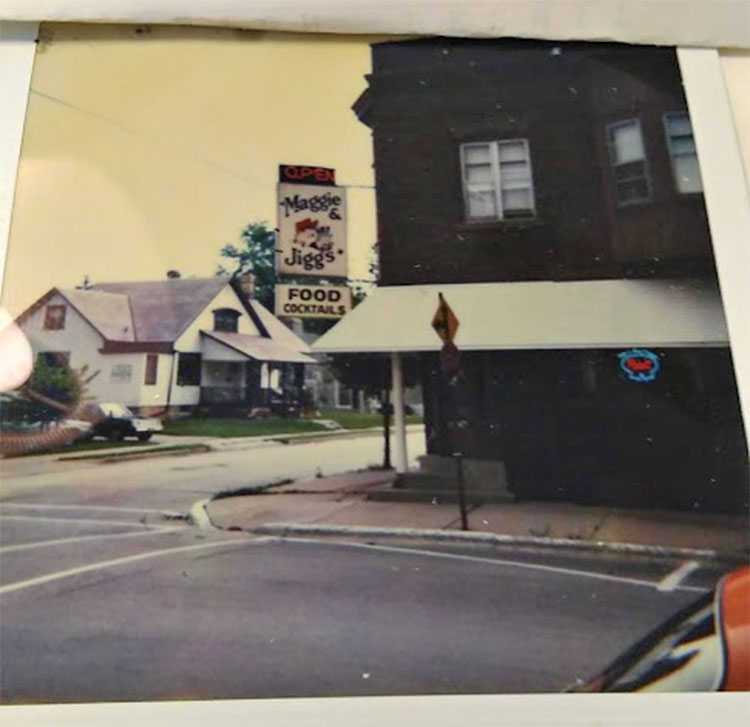 The bar and dining area are all in one room, and by the feel of the place, it seems fitting "Wisconsin" is in its name. Animal heads hang on the walls, and cardboard beer signs are displayed in almost any other open space available, even on the ceiling. The room is cozy and dimly lit, but somehow manages to have colorful lights all over the place as well.
The fish options at Morton's include cod ($11), perch ($16), and pan fried walleye ($17). They also have deep fried shrimp ($18) on their Friday menu. Although they didn't have clam chowder, they did have some homemade soups, including jambalaya, shrimp Florentine, and their trademark, French onion. I decided the shrimp Florentine was about as close as I'd get to chowder, and ordered it along with the cod. And although Morton's is known for their Blood Marys, I went with an Old Fashioned.
Topped with two black cherries, the drink had a uniform cloudiness to it and an appropriate amount of booze. When I got to the bottom, I found muddled maraschino cherries, but no orange. The shrimp Florentine was creamy like chowder and had a little bit of a kick to it. Besides shrimp, it also had mushrooms and spinach.
I was pleasantly surprised by the portion size of the fish fry, which came with four large pieces of cod. They were uniform in shape and were encapsulated in a thick, well-adhering breading. When it came to flavor, they were like a blank canvas that had the potential to become a beautiful painting if the right colors could be found. If not, they would be fine, but not memorable. The thick and relish-heavy tartar sauce was applied and turned the canvas into something that would have made Picasso or da Vinci proud.
I went with a homemade potato pancake for my side. It was moderately thick, and was golden on the outside. Inside, its texture was almost like a mashed potato. There was a faint onion flavor, but otherwise it was very mild. The coleslaw was made with only a little bit of dressing, and was very cabbage-heavy, also having a small amount of carrot. It was perhaps a little above average, and it stood out in a positive way to a few of the people I was with. Finally, the meal came with two, thick half pieces of marble rye. They were soft in the middle, but perhaps a little dry around the crust.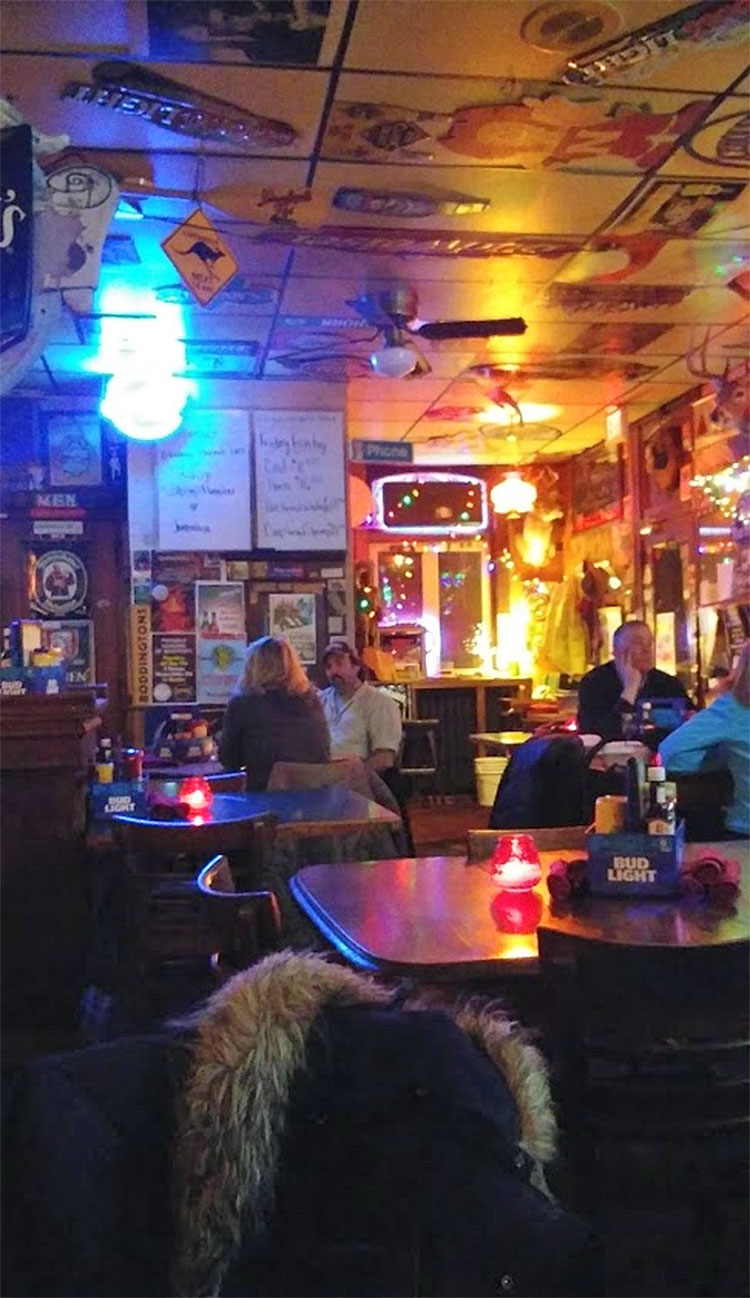 Earlier in the day, I had been hoping for an all-you-can-eat fish fry, but I was given the perfect amount of food at Morton's, making one unnecessary. At $11, the fish fry was quite a deal. Ironically, the drinks seemed to be a little on the steeper end: the Old Fashioned was $8 and the Spotted Cow tap I had after it was $6.50. Overall, I was satisfied with the food at Morton's, and liked the classic Wisconsin tavern feel. With temperatures looking like they will be sitting well below freezing for the third Friday in a row, there should be just one thing on your mind: getting out of your house and heading to a nearby—or far away—establishment that serves a fish fry.
Takeaways: There is no more room for decorations in this place; the cod was like a blank canvas that just needed the right tartar to bring out the best of it; the inside of the potato pancake was sort of like mashed potatoes; they have soups but they don't have chowder; solid Old Fashioned with two kinds of cherries; cancelling a fish fry is unacceptable.