Over the last three years, we've listed seven patios that make you feel like you're not in Milwaukee, 16 quintessential Milwaukee patios, then 13 more goddamn patios. After that, we rounded up another 15 patios. Last spring, we wrote about 18 more patios for some reason and with that our work was done. Finally, we chased it with 18 additional patios last August because nothing matters. With that, we officially covered every patio in or around Milwaukee. Just fucking with you…there are so many more.
As local dining and brewing experience their heyday, the city's patio scene is also thriving. With about a month left before summer starts, there's still plenty of patio time ahead. As the world continues to rapidly fall apart around us, take some comfort in knowing we've found 13 more Milwaukee area patios for your lounging pleasure.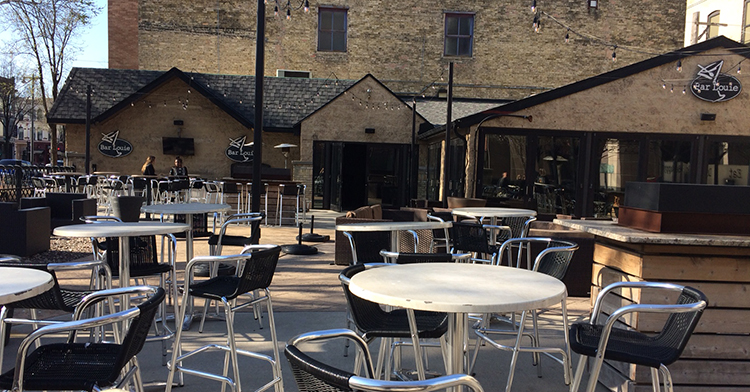 Bar Louie
If Bar Louie is your kind of thing, you probably already know the bar chain has a patio. If you're downtown and want to grab a bite or a beverage outside, Bar Louie definitely exists.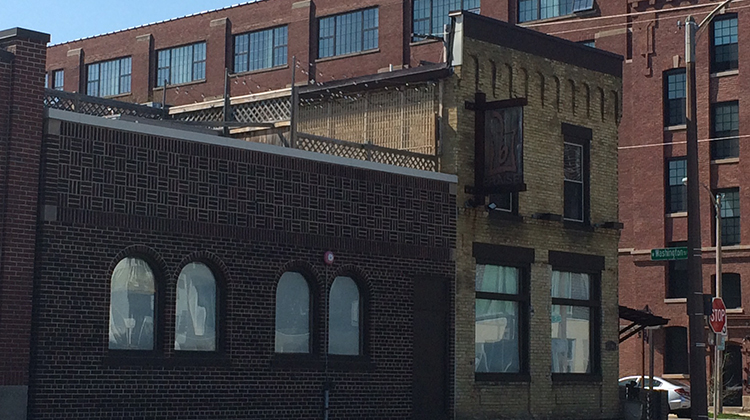 Braise
Over in Walker's Point, Braise has mastered high-end and locally-sourced takes on dining staples. Adding to their elegant presentation and fresh ingredients, the restaurant ups the ante in terms of ambiance with a rooftop patio that's tucked away from the hustle and bustle of 2nd Street.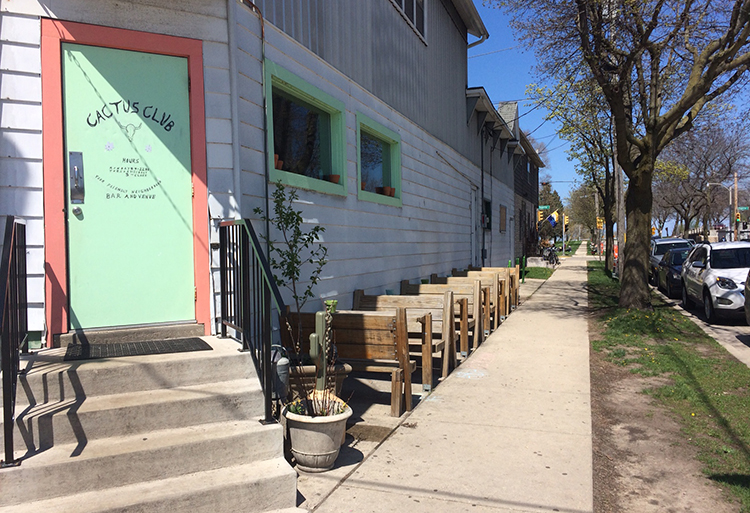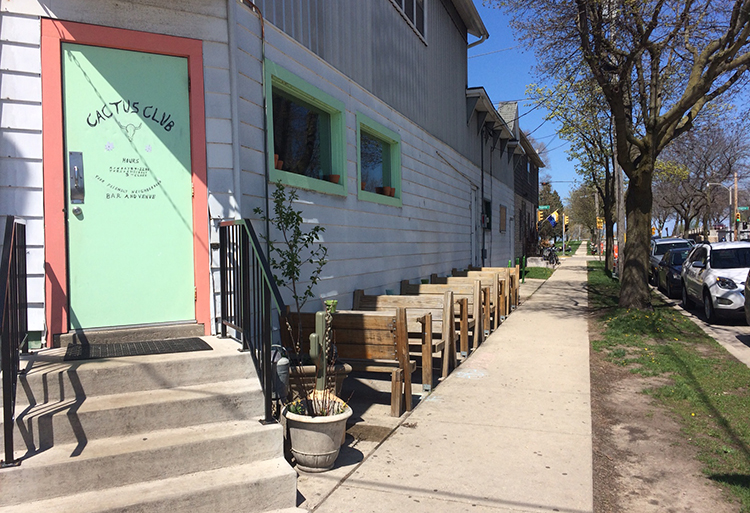 Cactus Club
Though the beloved Bay View bar and concert venue lacks outdoor space, Cactus Club makes the most of its limited exterior real estate with hand-crafted booths that run along one side of the business. It might not be the type of space you'll want to spend a day, but if you want to break away from a show or get some air between innings, Cactus' makeshift five-booth patio has given patrons a place to enjoy the elements, take a smoke break, or enjoy a meal from a food truck parked outside.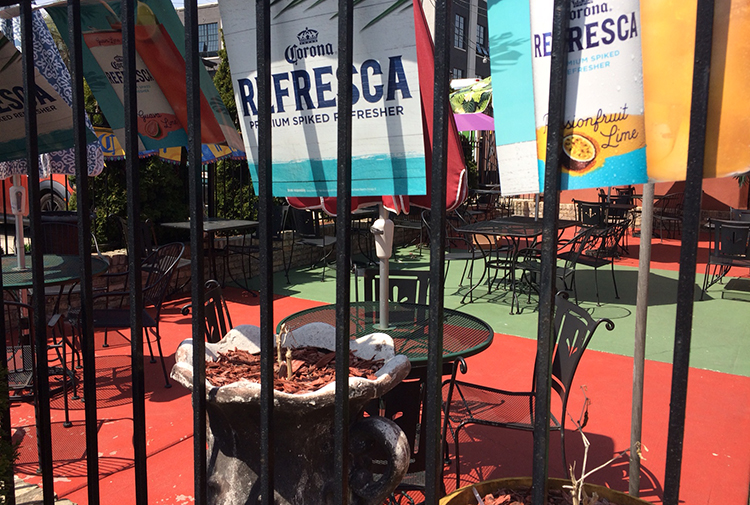 Cielito Lindo
With a number of other, better-known Mexican restaurants in the vicinity, Cielito Lindo gets somewhat lost in the shuffle. However, the 2nd Street establishment isn't half bad! And the forgotten restaurant's even-more-forgotten patio is pretty nice, too. The fenced-in rear enclave hosts close to a dozen tables, has a number of potted plants, and offers ample shade.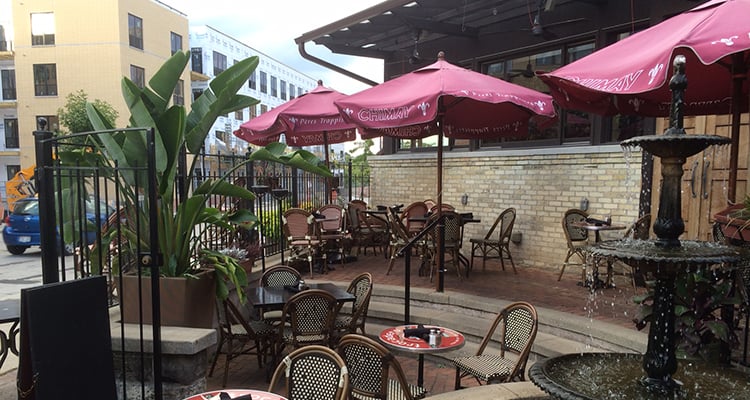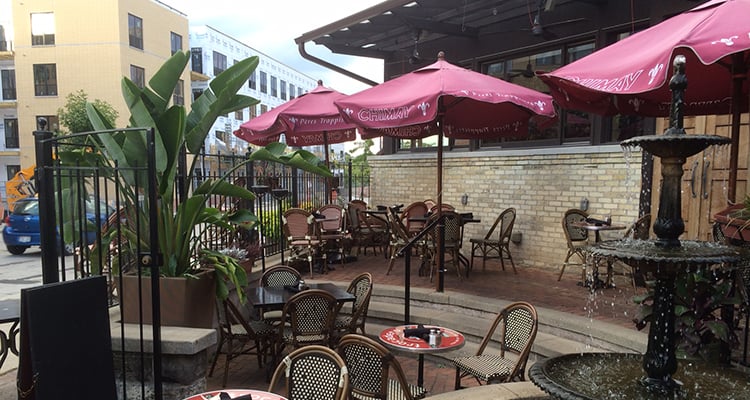 DiModa Pizza & Hotspot
Trocadero is gone, but the departed East Side haunt's pristine patio remains intact at DiModa. The pizzeria took over the space last year and, thankfully, didn't mess with the site's outdoor accoutrements during the renovation process. It's virtually the exact same patio you knew and loved at Trocadero, but with the ability to enjoy excellent woodfire pizza this time around.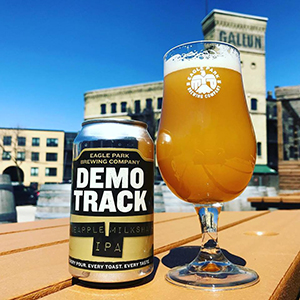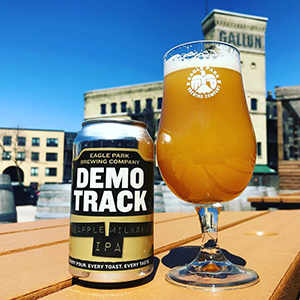 Eagle Park Brewing Company
Just around the corner from DiModa is the brand new site of Eagle Park Brewing Company. After oodles of success in its quaint and hard-to-find original spot, the upstart brewery recently moved from its Bay View warehouse taproom to a East Side site (formerly occupied by Like Minds and The Hamilton) that can accommodate their brewing/canning needs, allow expansion to food service, and let Eagle Park's formerly crowded clientele enjoy one of their tasty brews on the brewpub's spacious side patio. Best yet, the patio also opens up to a huge (HUGE!) private parking lot, where owners intend to host outdoor events like concerts and beer release celebrations.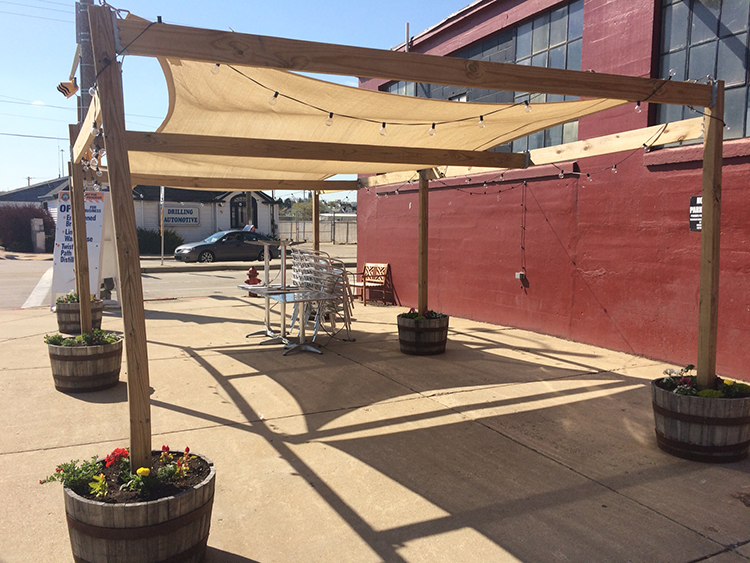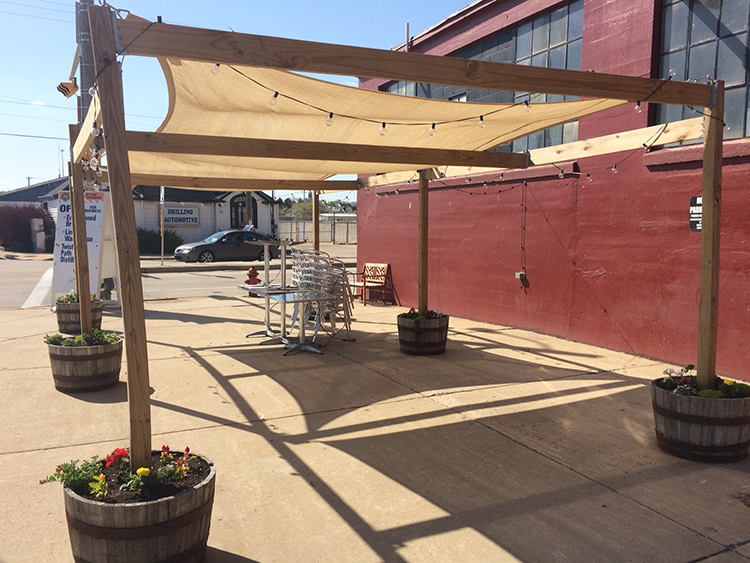 Enlightened Brewing
Just one floor below Eagle Park's original Lincoln Warehouse spot is another up-and-coming brewery. Enlightened Brewing Company moved to its ground floor spot two summers ago. In addition to upping its brewing output and letting customers in to enjoy beers at the taproom, Enlightened has also built and installed a covered side patio on the corner of 1st and Beecher streets. It's not much, but its a place customers can get a breath of fresh air and tip a pint outside.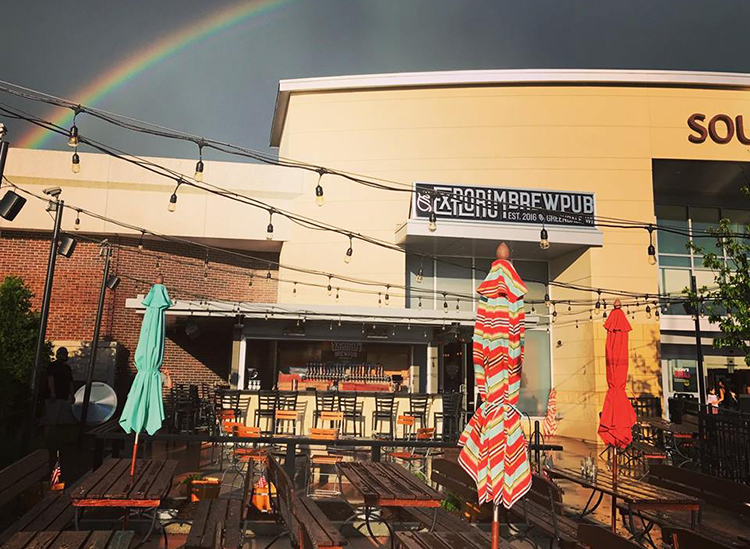 The Explorium Brewpub
Speaking of new area breweries making a name for themselves, Explorium Brewpub has seamlessly brought new life to Southridge Mall with its vast and enjoyable cast of craft brews that are made in the Greendale shopping center's basement. The interior is pristine, but when spring and summer roll around, the patio is where it's at. Not only is there full food and drink service offered at Explorium's many outdoor tables, there are also 24 draft options on hand at the brewery's patio bar. If you need to unwind after shopping, give Explorium's nifty beer garden a try. We suggest paying a visit on June 2.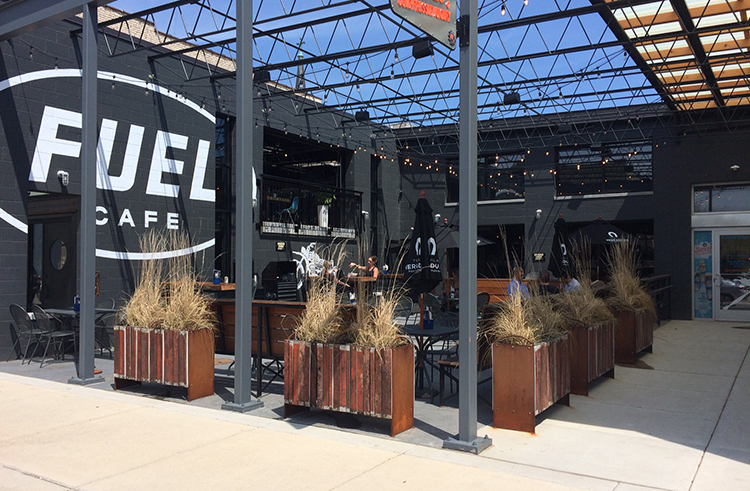 Fuel Cafe 5th Street
Fuel Cafe has been an important part of Milwaukee since 1993. Over the last 25 years, the cafe has evolved to expand its drink menu and food offerings as its local legend has grown in kind. In 2016, Fuel literally expanded when the seminal restaurant and coffee shop opened a sprawling new space in Walker's Point that features a full bar and even more menu items to go with time-tested favorites. With a much larger space than its Riverwest counterpart, Fuel Cafe 5th Street is also able to offer a gorgeous patio that looks out onto suddenly bustling Walker's Point thoroughfare.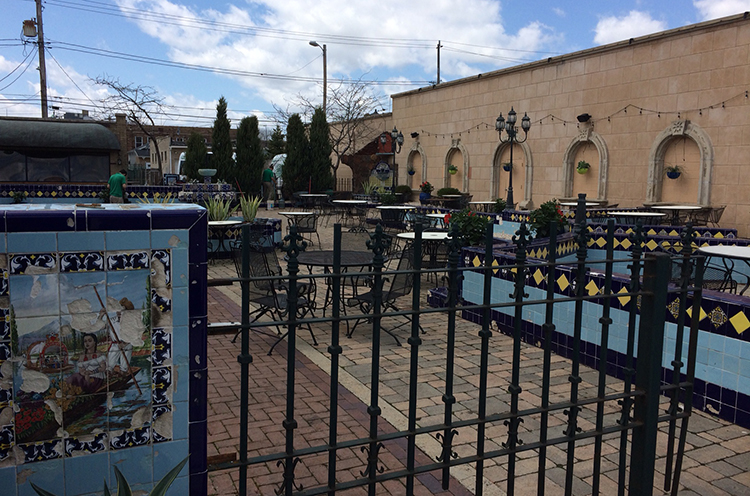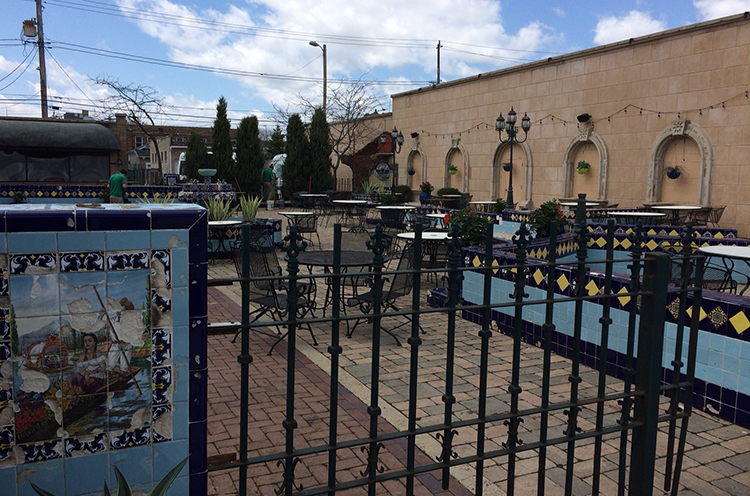 Nomad Nacional
Last week, 5th Street got even busier and better with the opening of Nomad Nacional. The new soccer bar took over the former site of La Fuenta and, with it, inherited two gorgeous side patios. With cobblestones, tiled decor, and plants accenting these roomy outdoor dining spots, you should make visiting Nomad Nacional your…goal this summer. Get it? Goal. It's like the soccer term.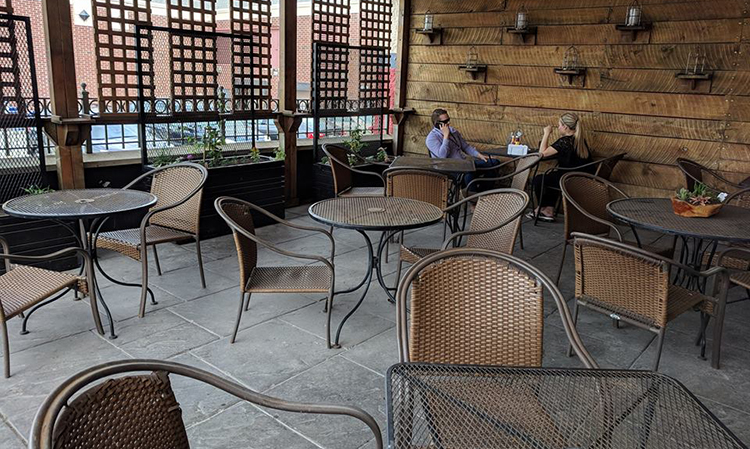 Oak & Shield Gaming Pub
On the subject of newcomers reaping the benefits of past tenants' patios, Oak & Shield landed a nice rear dining area when they opened in the former site of Karma last week. Admittedly, we've yet to visit the new business, but we're excited to check out both the inside and outdoor offerings at Oak & Shield soon.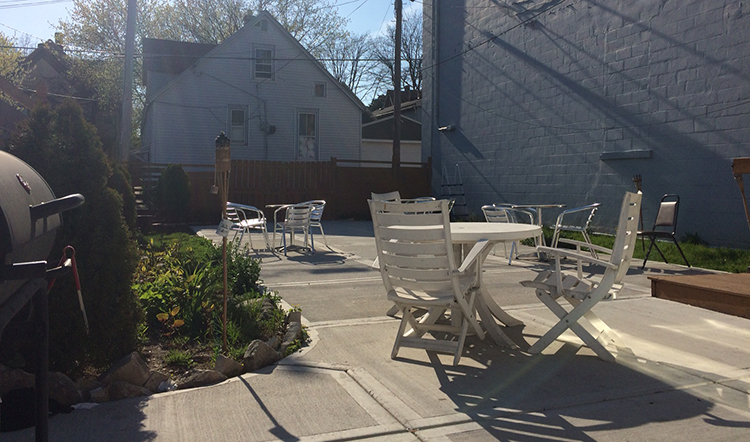 Tha Circle
Remember Treats Tavern? Sadly (or maybe not, depending on who you're asking), the East Side dive and occasional host of 6:30 a.m. concerts is no more. However, a new bar called "Tha Circle" opened where Treats once stood last year. It survived winter and a rumored (and quickly rescinded) attempt to become a strip club and is now ready to welcome summer out on its rear patio. The newly-paved space has a grill, tiki torches, and a few tables.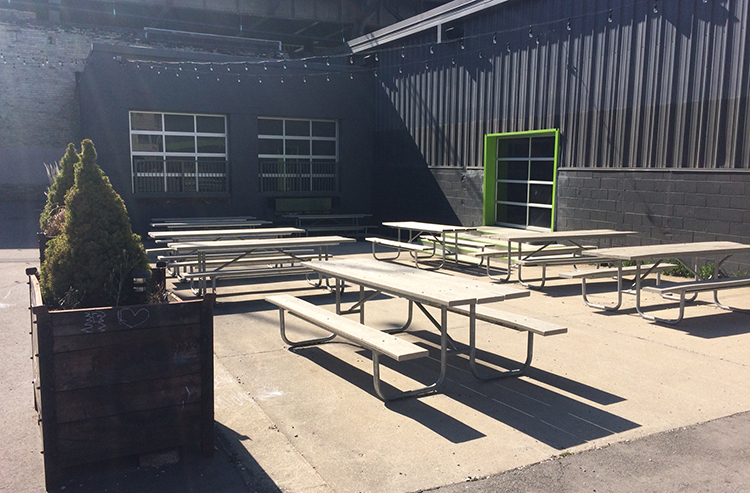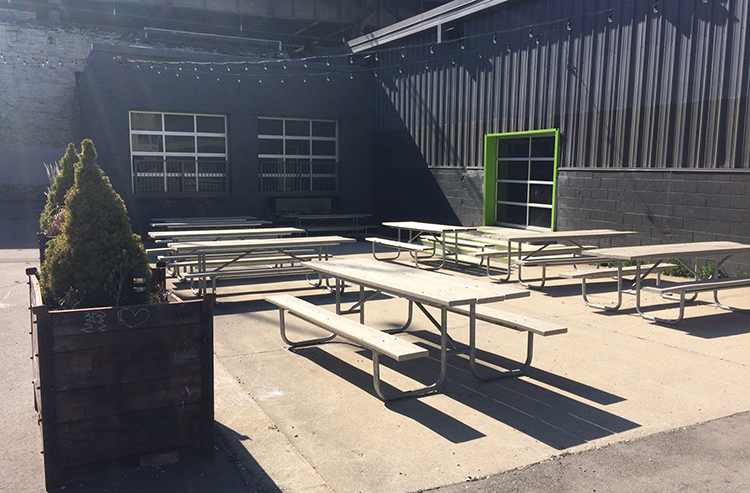 Third Space Brewing
Last but certainly not least, our patio tour brings us to Third Space. The outstanding young brewery has helped bring a newfound resurgence to the once-desolate Menomonee Valley with delicious and innovative beers. When temperatures rise, those beers can be enjoyed in Third Space's on-site beer garden. The space hosts food vendors, shows football games, and offers space for yard activities and other revelry.