Back in June, the Milwaukee County Transit System (MCTS) unveiled a program to install original vinyl artwork on Milwaukee County bus shelters. Funded by personal donations—including a $5,000 personal donation from Milwaukee County Executive Chris Abele—the so-called Bus Art Project MKE was immediately embraced by riders and the media alike. Waiting for the bus was suddenly a lot more colorful!
And then some dude stole one of the pieces. And made his getaway on—wait for it—the bus. And eventually returned it, apparently.
Weird. Anyway, here's a brief timeline of the whole ordeal, which shall forever be known as the Milwaukee Bus Shelter Heist of 2018:
June 14, 2018: Milwaukee County Executive Chris Abele, artist CK Ledesma, and Bus Art Project MKE founder Libby Olbrantz unveil the first bus shelter piece, "Cluster." The piece is located on the corner of North Avenue and Humboldt Boulevard. A second piece, Charity Ekpo's "Raining On Your Parade," is unveiled on the corner of Center Street and Humboldt Boulevard.
July 30, 2018: Gloria Ruiz-Santos' "Colorful Serape" is unveiled on the corner of 6th and National. It is the fourth Bus Art Project MKE piece to be installed.
September 10, 2018: "Colorful Serape" is stolen.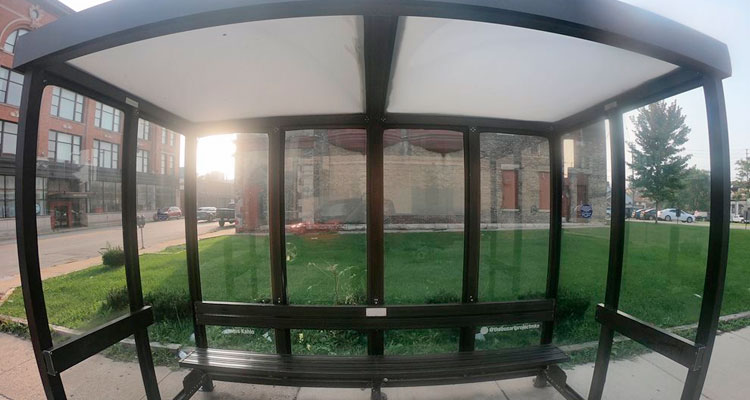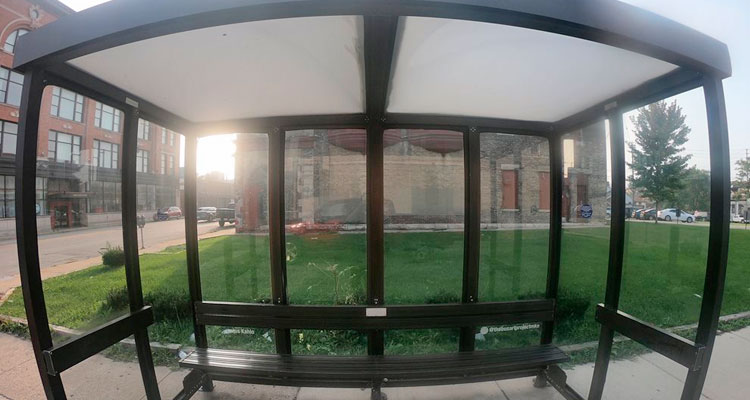 September 21, 2018: Amidst a police investigation, MCTS releases images of the man who appears to have made off with the artwork. The images are captured from the man's getaway vehicle: an MCTS bus. "Whoever this man is, it's unlikely he's going to get away with it," says MCTS' Brendan Conway. "Not only did the video cameras on our buses catch the criminal in the act, he also escaped the scene on a bus, meaning we have high definition images of the man." Meanwhile, Abele makes another personal donation of $10,000 to the program.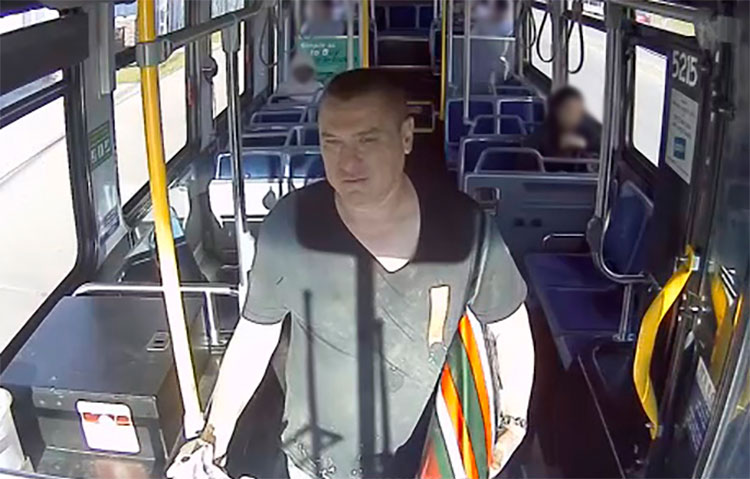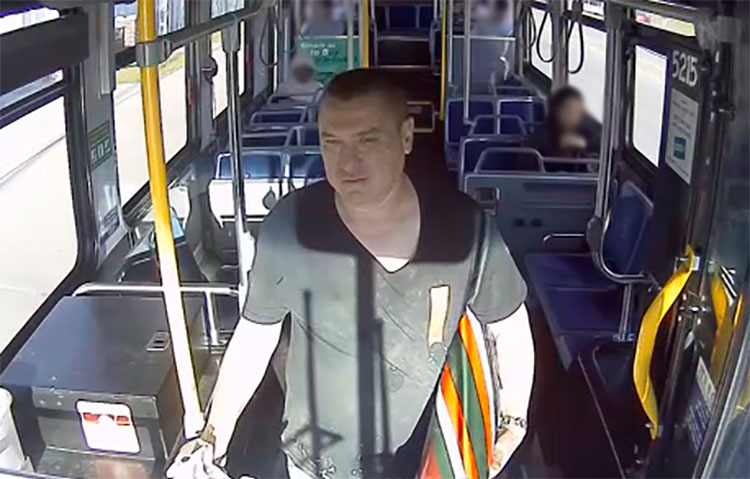 September 22, 2018: One day later, "Colorful Serape" mysteriously reappears on the shelter at 6th and National.
September 24, 2018: MCTS announces the reappearance of "Colorful Serape." The piece is badly damaged, however, and will still need to be replaced.
Anyone who recognizes the suspect is still encouraged to contact police at 414-933-4444. Though we're absolutely not suggesting it's him, the dude does bear a passing resemblance to Red Letter Media's Mike Stoklasa.