It's been nearly a year since demolition work began on the site of Milwaukee Public Museum's future home at Sixth and McKinley Streets, in the Haymarket neighborhood next to the Deer District. In June 2022, contractors knocked down the old Bucketworks building; on Monday, contractors began knocking down another building, this one formerly occupied by the Gustave A. Larson Company and Milwaukee Auto Spa.
"Having finalized the architectural design for the Future Museum and shared sketches of interior views, our team is excited to see additional steps be taken in preparation for our Future Museum's construction," said Dr. Ellen Censky, President and CEO of the Milwaukee Public Museum, in a press release. "Demolition today gets us one step closer to breaking ground."
A third and final round of demolition work on the 2.4-acre site is expected soon.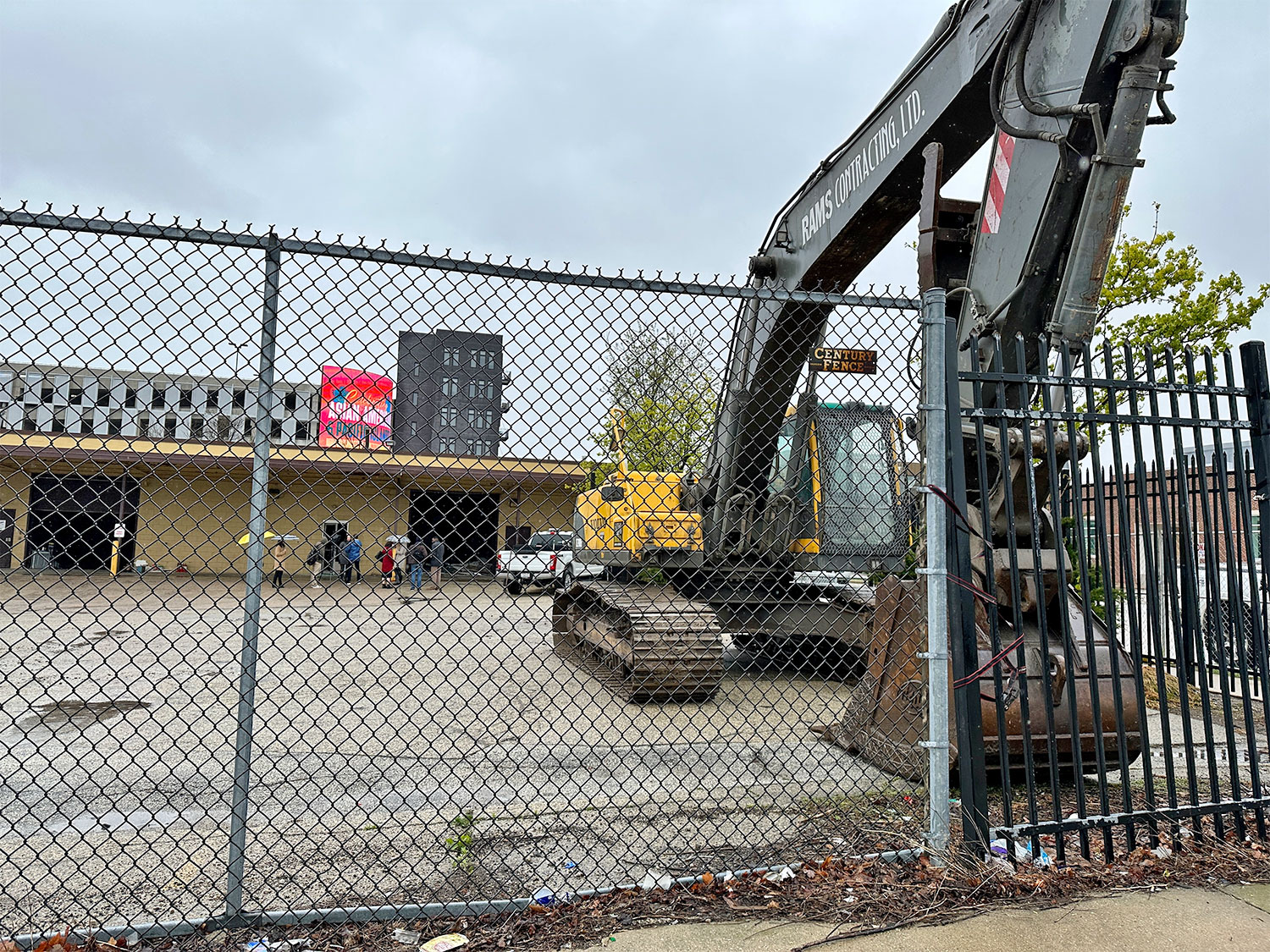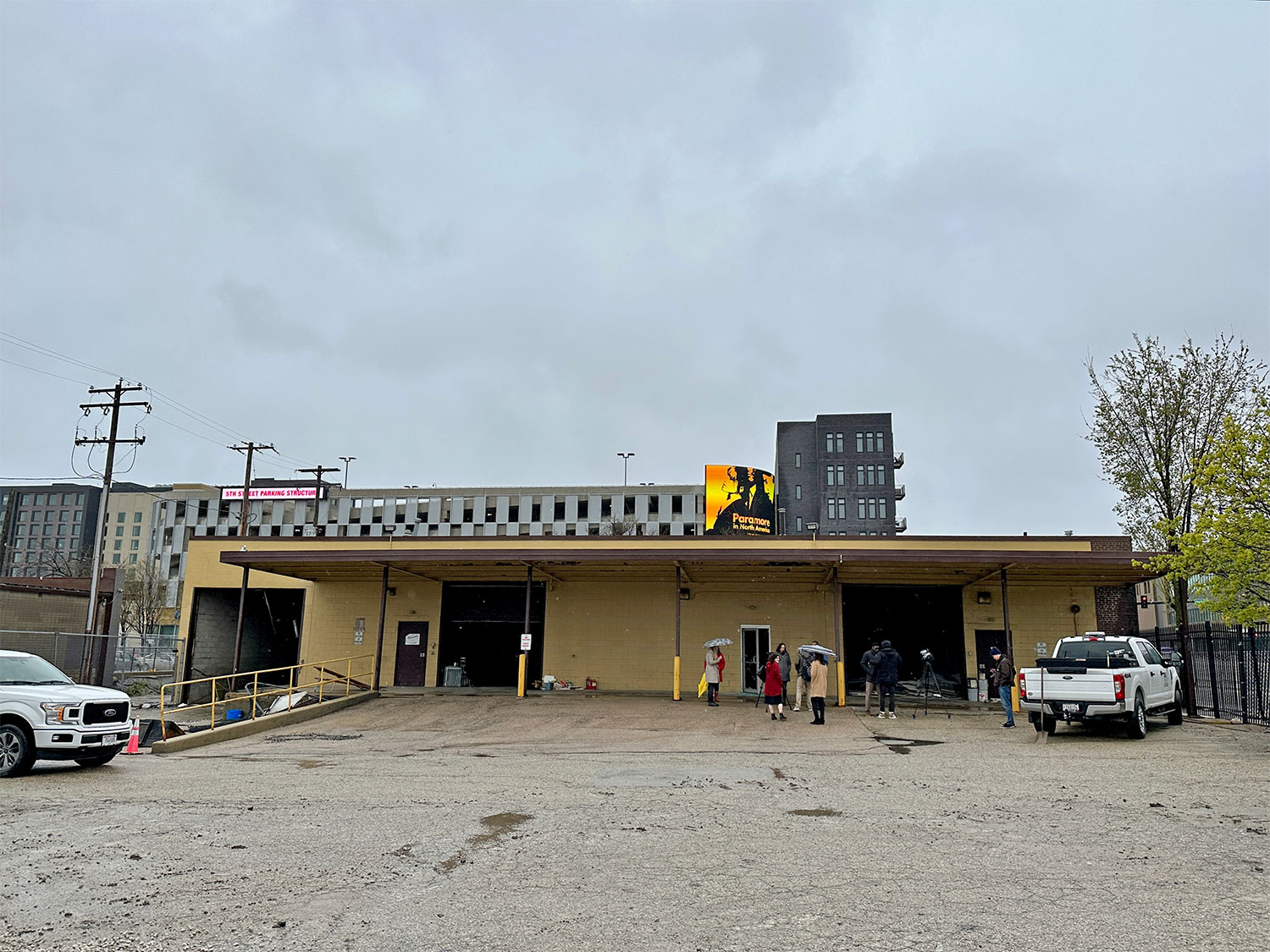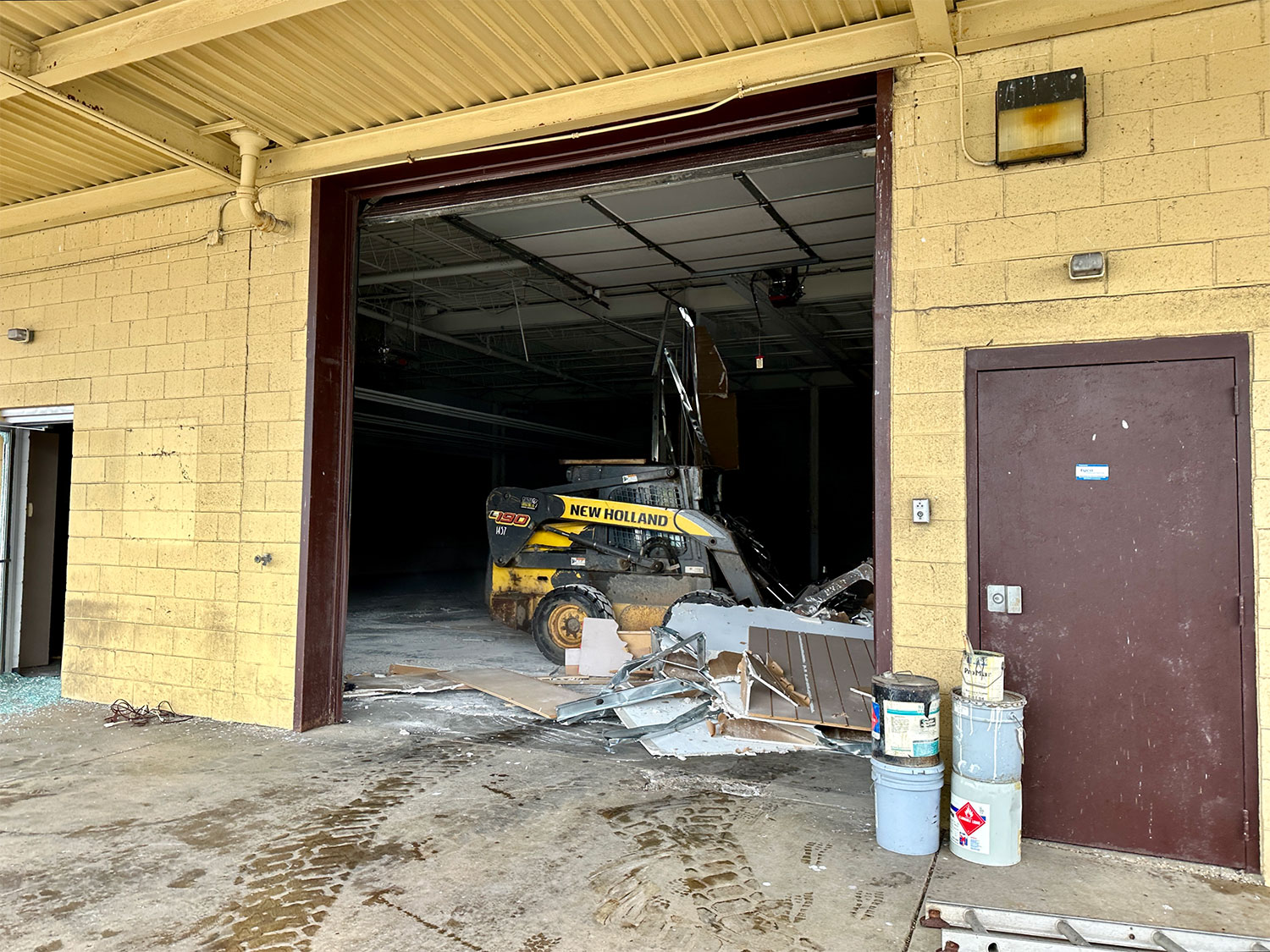 MPM plans to open its five-story, 200,000-square-foot "Future Museum" in late 2026 or early 2027. Exhibit space will make up 80,000 square feet of that building, and an additional 50,000-square-foot collections storage building will also be built. The current Milwaukee Public Museum (which has 150,000 square feet of exhibit space, btw) will remain open throughout construction.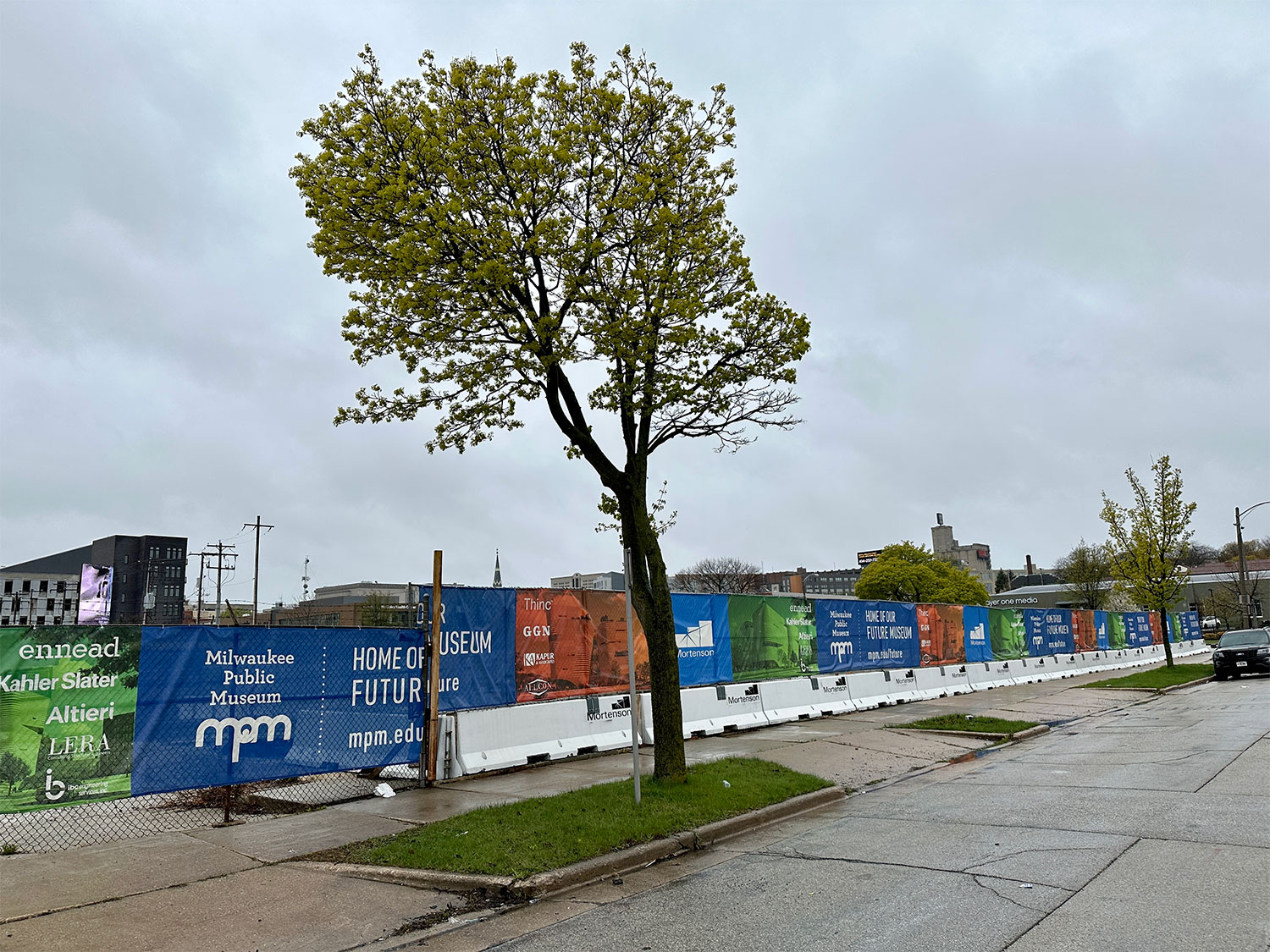 Here's a quick video of Monday's demolition work. And don't forget to check out the renderings of three permanent galleries coming to the "Future Museum": "Time Travel," "Wisconsin Journey," and "Milwaukee Revealed." Two more galleries are set to be previewed soon: "Living in a Dynamic World" and "Mixing Zones" (May 9); and "Rainforest, Puelicher Butterfly Vivarium and the Bucyrus Rooftop Terrace" (May 23).
Exclusive articles, podcasts, and more. Support Milwaukee Record on Patreon.
---
RELATED ARTICLES

• Here's the "spiritual successor" to MPM's Streets of Old Milwaukee, "Milwaukee Revealed"
• Explore the future Milwaukee Public Museum's second gallery, "Wisconsin Journey"
• Here's a glimpse of the future Milwaukee Public Museum's first gallery, "Time Travel"
• Milwaukee Public Museum to share Future Museum gallery concepts, exhibit examples throughout spring
• Milwaukee Public Museum would like to clarify the whole "entire exhibits won't be moving over" thing
• Milwaukee Public Museum says "entire exhibits" like Streets of Old Milwaukee "won't be moving" to new location
• Here's everything in Milwaukee Public Museum's exhibit about its future home
• Milwaukee Public Museum wants YOUR input on new museum exhibits, events, more
• Milwaukee Public Museum would like to address some rumors about new Milwaukee Public Museum
• Check out new, wild renderings of new Milwaukee Public Museum
• Demolition work has begun on the future home of the Milwaukee Public Museum
• "The best job ever": An interview with former Milwaukee Public Museum exhibit designer Emilio Bras
• We only have a few years left to enjoy the Milwaukee Public Museum
• Mandatory Milwaukee: Milwaukee Public Museum is an old-school treasure (for now)
• Milwaukee Public Museum, Betty Brinn Children's Museum may share same (new) building
• Here's what the new Milwaukee Public Museum might look like
• It's time to admit that it's (nearly) the end of the Milwaukee Public Museum as we know it
• Milwaukee Public Museum will move to a new downtown location in the next decade