In case you missed it, the Milwaukee Public Museum is not long for this world. The current museum will close in 2026, and it will be replaced by a new (state-of-the-art, smaller) museum just north of the Deer District, on the corner of 6th and Vliet. It won't even be called Milwaukee Public Museum anymore. (A new name has yet to be announced.) Here's what the outside will look like: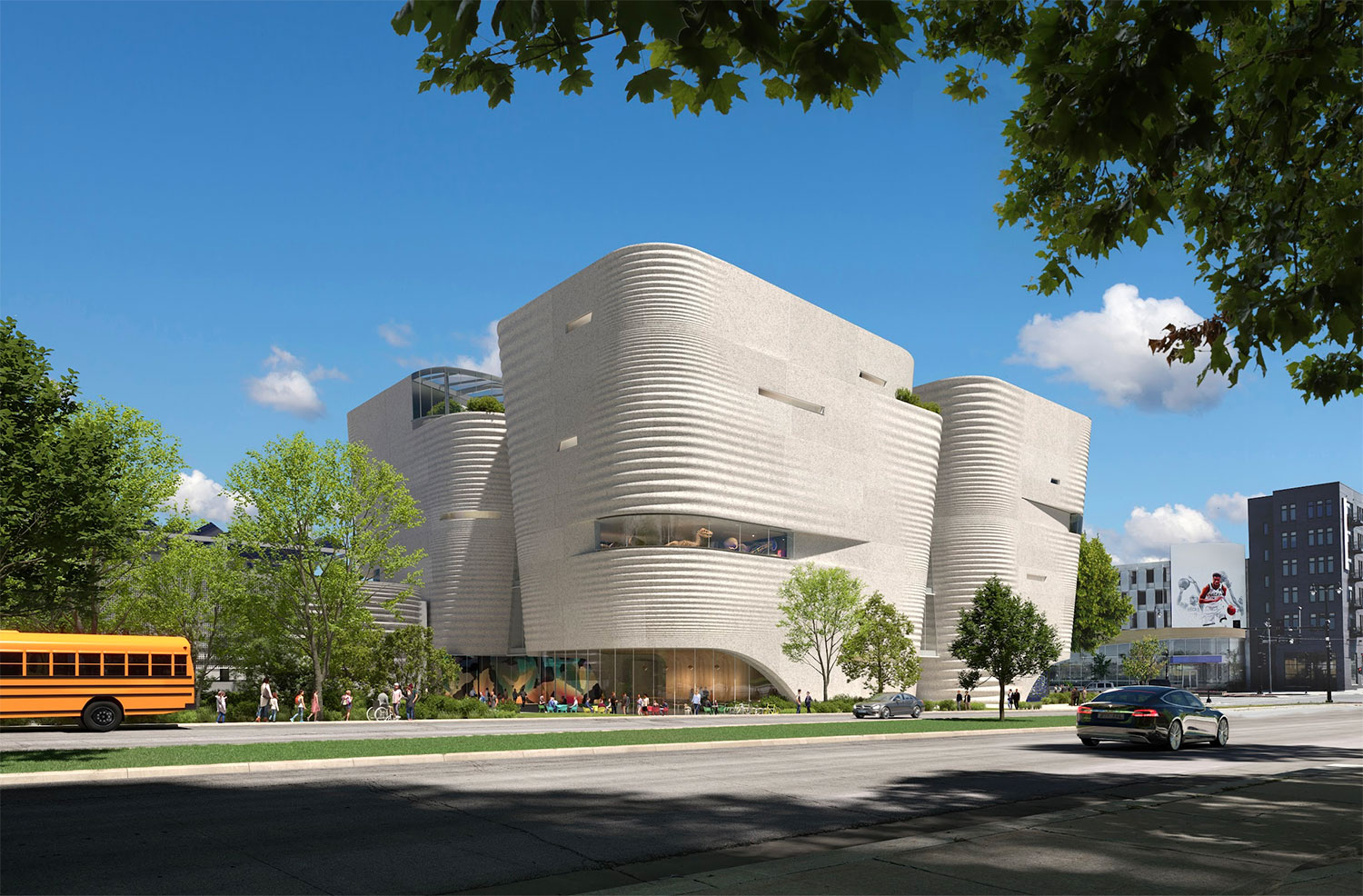 But what will the inside look like? MPM and its exhibit design partners at New York-based Thinc Design want YOUR thoughts on that matter. A survey requesting input on "various exhibit topics and themes, preferred events and opportunities to engage, and insight into what visitors find most valuable in a museum experience" is live NOW.
"The input of visitors and community members has been a key component through the first phases of the Future Museum design process, with focus groups and thousands of individuals providing their input and guidance," says MPM Chief Planning Officer Katie Sanders in a press release. "For this next phase of design, we are seeking even more input from people all around Wisconsin. The results of this survey will influence how we bring ideas to life as we enter the next phase of our design process—focused on the interior of the building and its exhibits."
MPM has previously been on top of worries and concerns about the Future Museum (please, just call it that). In July, MPM said that it would be keeping the Butterfly Vivarium and the Daniel M. Soref Planetarium, and that any rumors about what else it would be keeping or not keeping were just that—rumors. MPM also said the new museum would not be "a museum of screens," and that, yeah, it would have a new snake button.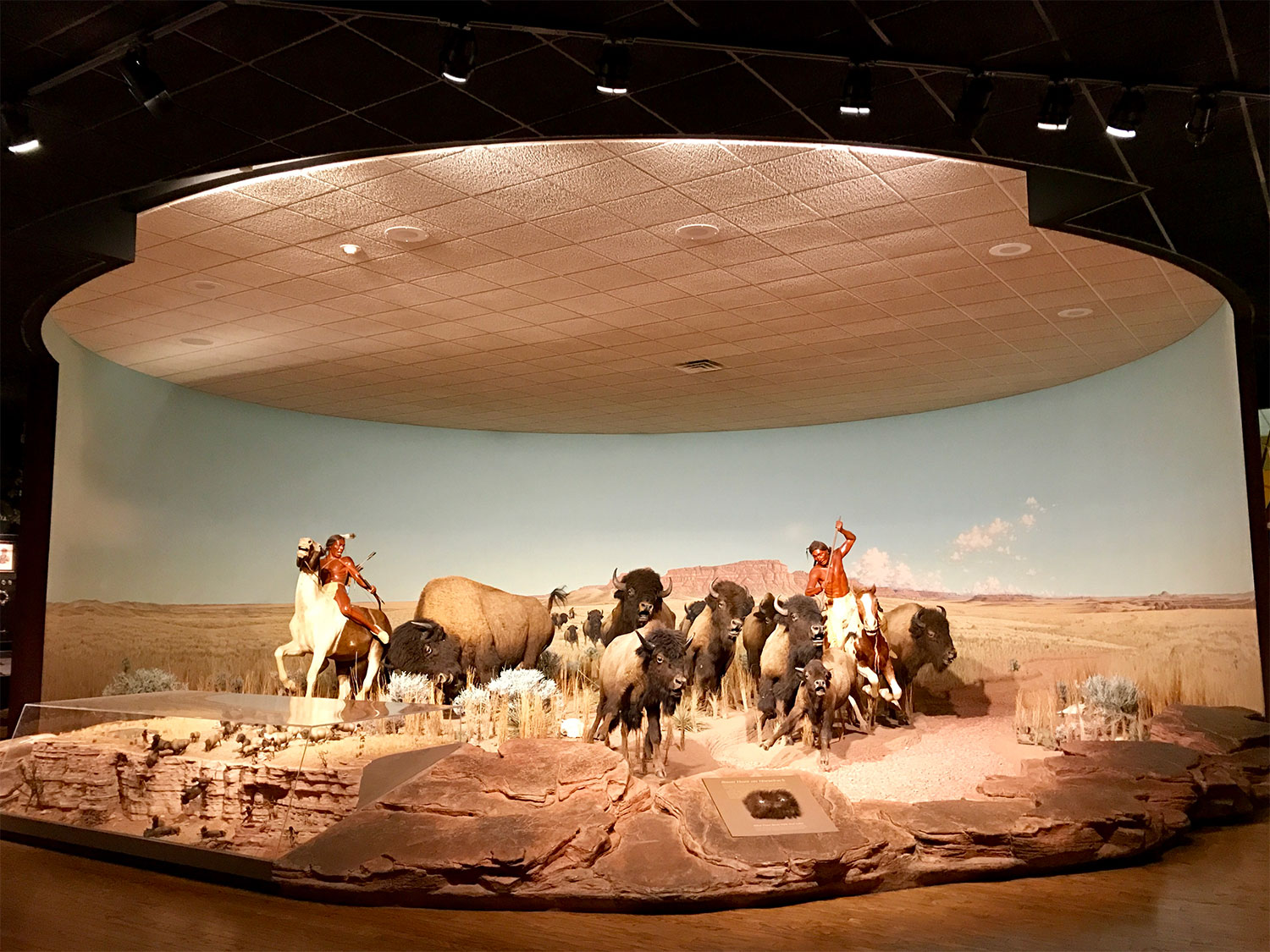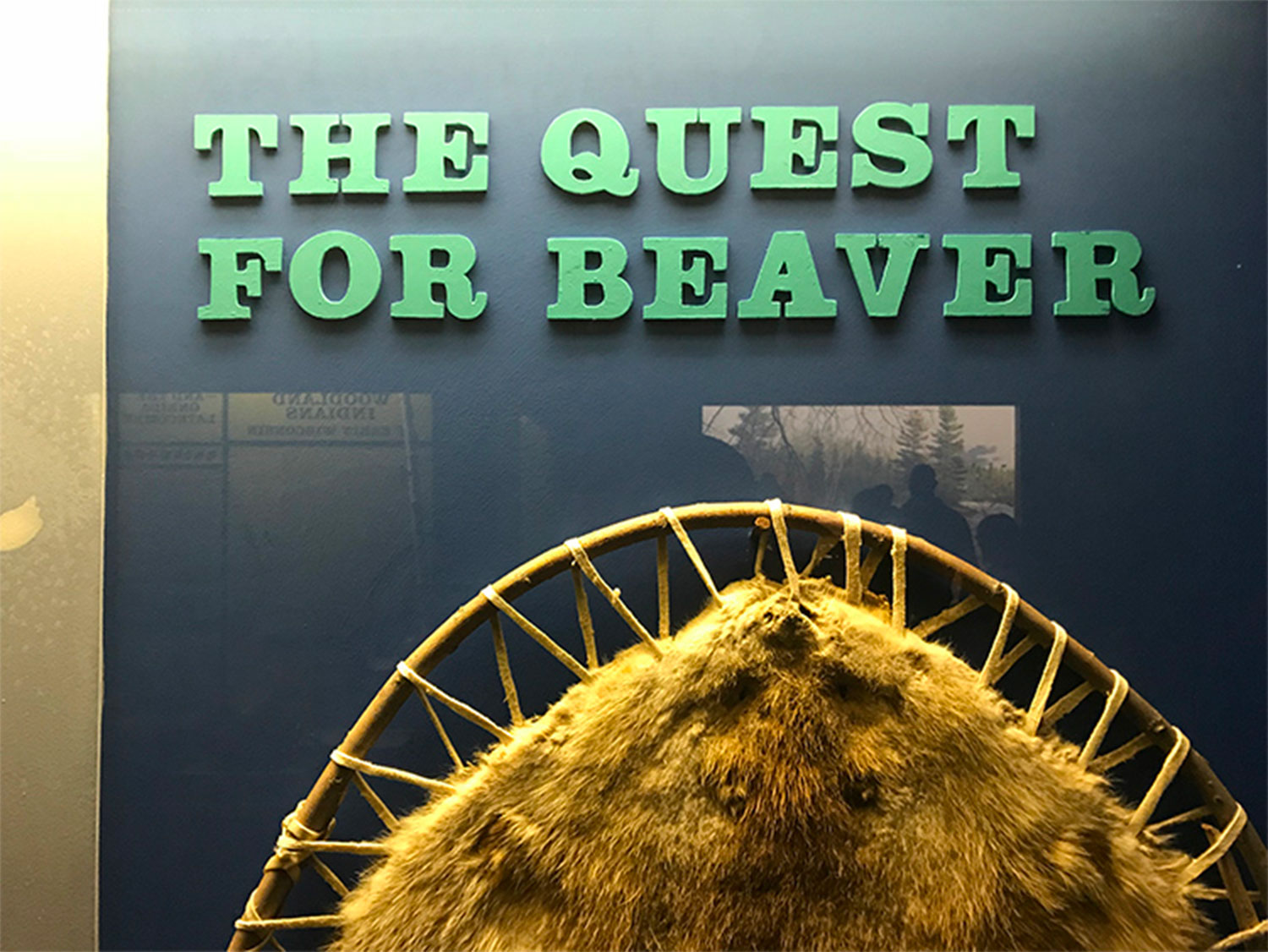 The folks at Thinc Design say they welcome public input on the Future Museum (seriously, just call it that), and that they will incorporate that input into the design concepts they're creating for exhibit floors.
"We want the design of the Museum's exhibits and interiors to bring visitors on a journey of discovery through time, places and different perspectives, fostering curiosity about how the wonders of our world show how nature and culture are interwoven," says Tom Hennes, principal and founder of Thinc Design. "Our approach, which is always informed by a feedback process, is to do a project with communities rather than for communities. It is critical, to our team at Thinc and to MPM, that when visitors explore the Future Museum, they recognize themselves, their history and their world in what they discover."
So, here are some obvious things we're sure 8,000,000 million people will (rightly) suggest:
• KEEP THE SNAKE BUTTONS
• KEEP THE STREETS OF OLD MILWAUKEE
• KEEP THE HOWLER MONKEY THAT HOWLS AT YOU WHEN YOU PUSH A BUTTON
• KEEP THE SCIENTIFICALLY DUBIOUS DIORAMA OF THE T. REX TAKING A CHOMP OUT OF THE TRICERATOPS
• KEEP THE RIDICULOUSLY VAST AND DARK HALLWAYS THAT INSPIRE A SENSE OF WONDER, MYSTERY, AND DISCOVERY
• KEEP EVERYTHING PLEASE GOD KEEP EVERYTHING
Groundbreaking for the Future Museum (again, seriously, just call it that) is set for late 2023.
Exclusive articles, podcasts, and more. Support Milwaukee Record on Patreon.
---
RELATED ARTICLES
• Milwaukee Public Museum would like to address some rumors about new Milwaukee Public Museum
• Check out new, wild renderings of new Milwaukee Public Museum
• Demolition work has begun on the future home of the Milwaukee Public Museum
• "The best job ever": An interview with former Milwaukee Public Museum exhibit designer Emilio Bras
• We only have a few years left to enjoy the Milwaukee Public Museum
• Mandatory Milwaukee: Milwaukee Public Museum is an old-school treasure (for now)
• Milwaukee Public Museum, Betty Brinn Children's Museum may share same (new) building
• Here's what the new Milwaukee Public Museum might look like
• It's time to admit that it's (nearly) the end of the Milwaukee Public Museum as we know it
• Milwaukee Public Museum will move to a new downtown location in the next decade