It was "Everyone Is An Architect" day on Monday when the Milwaukee Public Museum unveiled new renderings of the new Milwaukee Public Museum. "Cool!" said some people. "Awful!" cried others. Us? We think the new place looks pretty neat! Like a fleet of Jawa sandcrawlers, ribbed for their pleasure.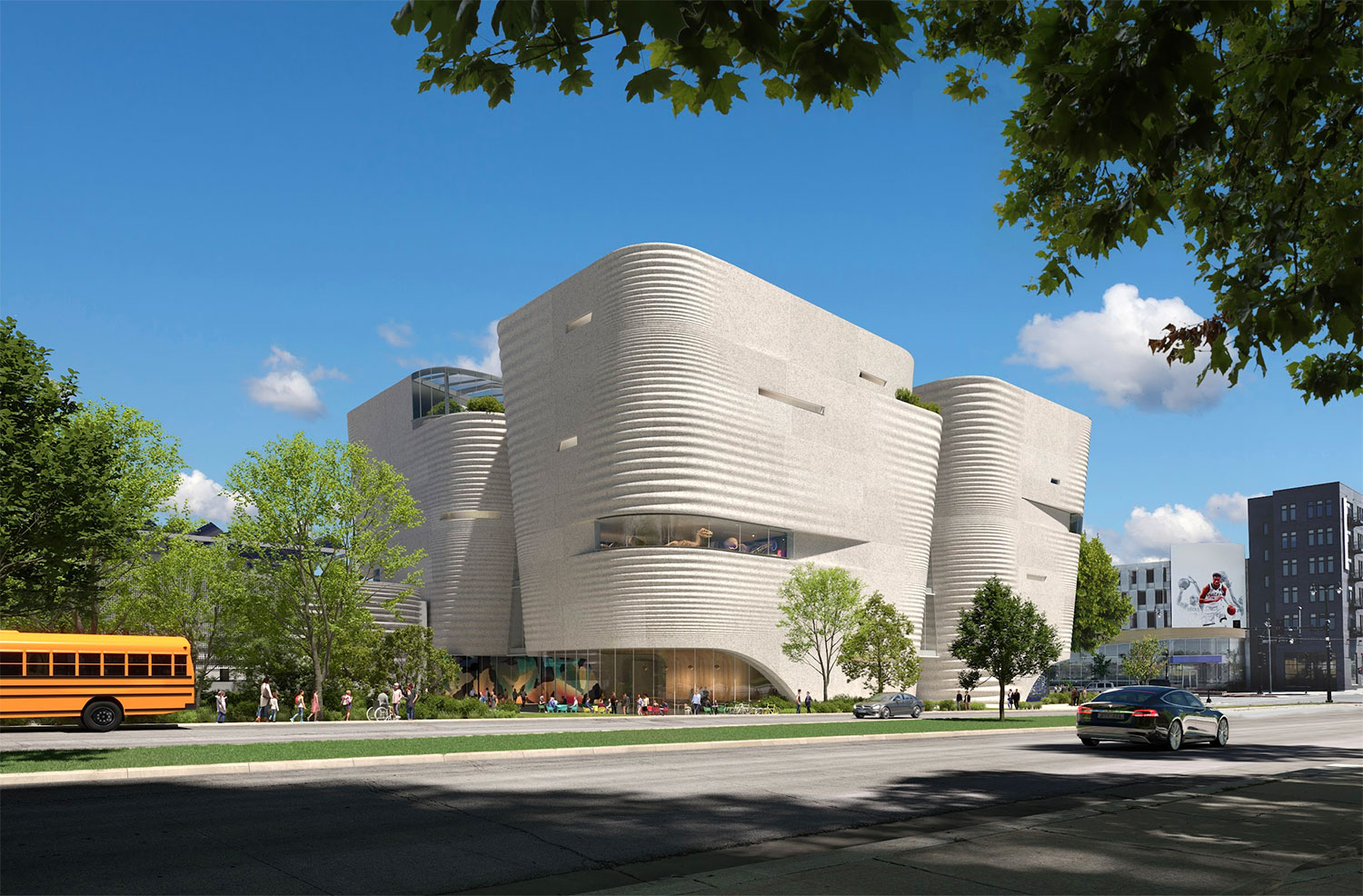 But it's what inside those ribbed Jawa sandcrawlers that has everyone talking. Will the new facility—set to open on the corner of 6th and Vilet in 2026—have the same exhibits multiple generations have known and loved? What about the Streets of Old Milwaukee? The snake button(s)? The igloo? THE T-REX TAKING A BITE OUT OF THE TRICERATOPS?
Well, on Tuesday, in a Facebook post, Milwaukee Public Museum addressed some of those questions, as well as some rumors. Here's the post:
---
We hope you enjoyed our architectural unveiling yesterday! Since so many people took the time to share their feedback and questions, we want to make sure we give you the facts. Because, let's face it, big announcements are fun, but they sometimes come with big rumors.
1. We haven't announced anything about our exhibits yet, and we won't until early 2023. We are still in the planning stages. If you heard an exhibit, or item within an exhibit, definitely is or is not going to be in the new Museum, that is a rumor. There are two exceptions: We have formally announced we will have a Butterfly Vivarium and the Daniel M. Soref Planetarium. Those two spaces have unique architectural needs that had to be accounted for in the building design. In short, if you heard something from your neighbor's cat, please don't count it as fact unless it is confirmed through an official MPM channel. And please understand that designing museum exhibits is a long and thorough process that is going to take time.
2. You may have heard that the new Museum will be filled, floor to ceiling, with touch screens. That is not true. We don't want a museum of screens. We have more than 4 million amazing objects and specimens to show off. Those priceless items will be the stars of the new space, just as they are today. However, we know you want immersive exhibits, and we will use technology, in part, to help create those. For example, we can use audio recordings to help make you feel like you are in a forest. Though, we do promise to leave out the sounds of mosquitos. Nobody wants that.
3. When people move to a new home, they tend to throw stuff away. When museums move, we don't. We've been collecting things for 140 years. It's what we do. And we don't throw things away. Some say we're packrats; we say we're preserving history. Plus, a significant portion of our collections are used for research. So, don't hold your breath for a rummage sale. We're bringing our fabulous stuff with us. And the good news for you is that in the new building, we will give you unprecedented views into the collections areas so you can see more of our priceless artifacts.
4. Many of you keep asking about the snake button. You had to find the last one yourselves; you'll have to find the next one, too!
---
Sounds good! Still, one of our favorite things about the current MPM is all that glorious, wildly inefficient space. The current MPM is a 480,000-square-foot building; the new one will be 200,000 square feet. So while we're happy to hear that the new joint won't be touchscreen city, and that stuff won't be tossed away in the trash (we kinda were holding our breath for a rummage sale), we'll miss the long darkened hallways, the nooks and crannies, and the puzzling dead ends. The museum itself has always been one of its best exhibits.
Happily, the current museum will be around until 2026. Soak it up and explore it while you can, Milwaukee.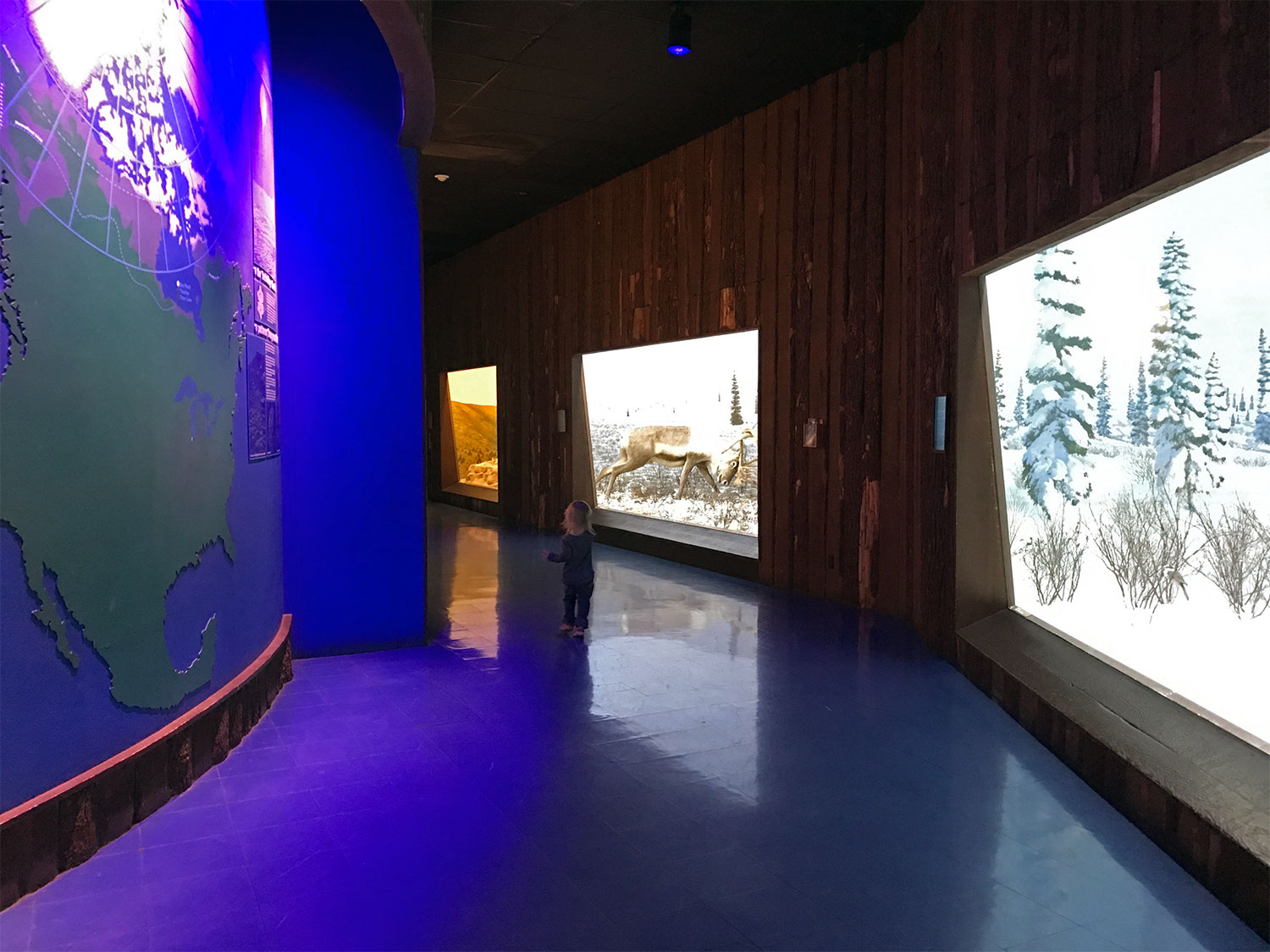 Exclusive articles, podcasts, and more. Support Milwaukee Record on Patreon.
---
RELATED ARTICLES
• Check out new, wild renderings of new Milwaukee Public Museum
• Demolition work has begun on the future home of the Milwaukee Public Museum
• "The best job ever": An interview with former Milwaukee Public Museum exhibit designer Emilio Bras
• We only have a few years left to enjoy the Milwaukee Public Museum
• Mandatory Milwaukee: Milwaukee Public Museum is an old-school treasure (for now)
• Milwaukee Public Museum, Betty Brinn Children's Museum may share same (new) building
• Here's what the new Milwaukee Public Museum might look like
• It's time to admit that it's (nearly) the end of the Milwaukee Public Museum as we know it
• Milwaukee Public Museum will move to a new downtown location in the next decade