Attention anime fans still coming down from this month's Anime Milwaukee convention: Avalon Atmospheric Theater has unveiled the lineup and schedule for a new "Studio Ghibli March" screening series. Similar to "Miyazaki March" and "Anime April" screenings in years past, Avalon will fill Thursdays and Saturdays with masterpieces like Spirited Away, Princess Mononoke, Porco Rosso, and more.
Thursday screenings with be in Japanese with English subtitles and Saturday screenings will be dubbed in English. Tickets are $11 for each showing ($9 for children 11 and younger) and they're currently available at Avalon's website. You can see the full lineup below. YES!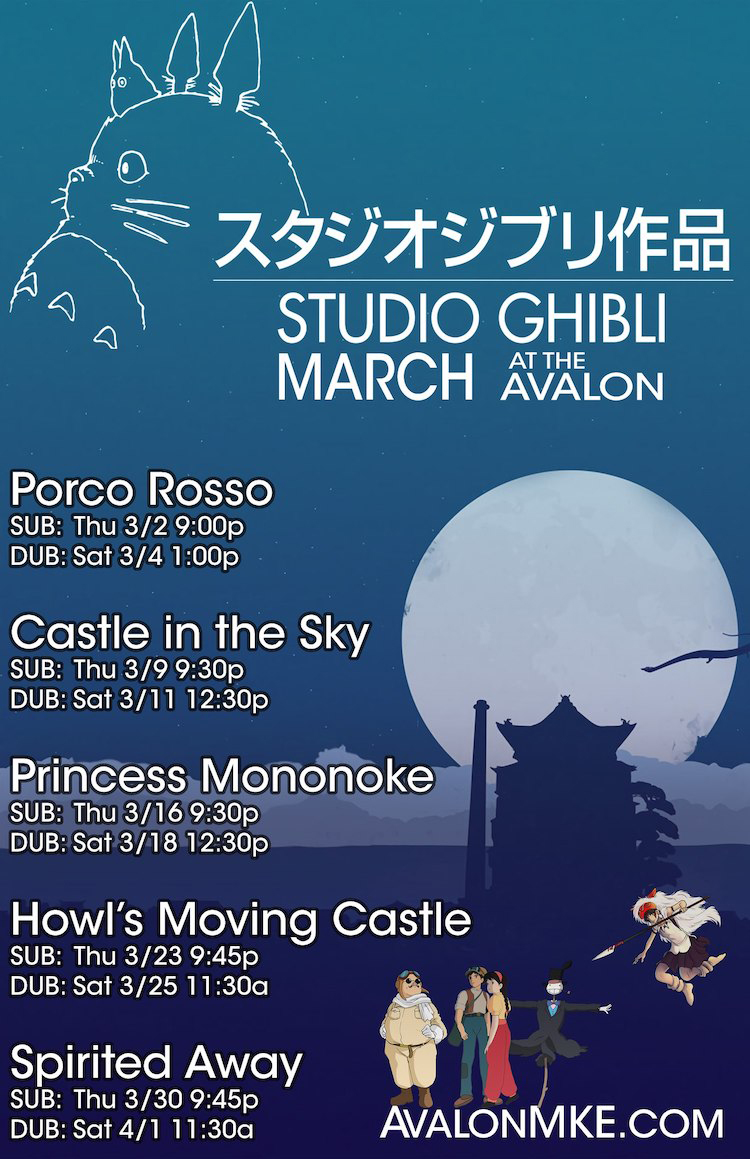 Meanwhile, Avalon's sister theater will have its own monthly series going on. Throughout next month, Times Cinema will host a new series of screenings called "March Mystery Madness." During this mystery-filled month of movies, a total of eight titles will each be screened either three or four times. Over the course of March, you can enjoy screenings of The Fugitive, Dial M For Murder, Clue, The Bone Collector, Basic Instinct, Shutter Island, The French Connection, and Mulholland Drive. Tickets to each screening are $10 and can be purchased at Times Cinema's website, where showtimes can also be found. YES!