MILWAUKEE PUBLIC MUSEUM TO SHARE FUTURE MUSEUM GALLERY CONCEPTS, EXHIBIT EXAMPLES THROUGHOUT SPRING
Some sketches, details about example exhibits anticipated between March and May, with more design work planned as Future Museum fundraising continues
MILWAUKEE — Over the coming months, Milwaukee Public Museum (MPM) and exhibit design partner Thinc Design are excited to share design concepts for the Future Museum's five permanent galleries: Time Travel, Wisconsin Journey, Milwaukee Revealed, Living in a Dynamic World and Rainforest. Samples of each gallery's many exhibits and the experiences visitors can anticipate will also be unveiled.
"After much collaboration with community stakeholders, educators, tribal partners from Wisconsin's First Nations, museum curators and scientists and many others, MPM and our partners at Thinc Design are excited to be on the cusp of sharing more details about the much-anticipated Future Museum," said MPM President & CEO Dr. Ellen Censky.
"We have aimed to create a future museum experience that honors the mission, history and legacy of the Milwaukee Public Museum. The iconic specimens and elements visitors love are being brought forward and reimagined in new, exciting scenes alongside collection objects that have not been on display previously. As part of one of the most highly anticipated milestones of this project, in the coming months we will give our community a first look at the stories of nature, culture, science and history the Future Museum will tell."
The rollout of gallery themes and exhibit examples will take place over the course of 11 weeks and spotlight high-level concepts and focus areas for the Future Museum galleries, or groups of connected exhibits. Each announcement will provide an inside look at a sampling of exhibits, collection items and features visitors can expect to encounter upon the Future Museum's opening in late 2026 as the design team continues its work to identify each collection item and exhibit that will be on display. Those announcements may include unfamiliar museum terminology, so a "glossary" of terms is enclosed here.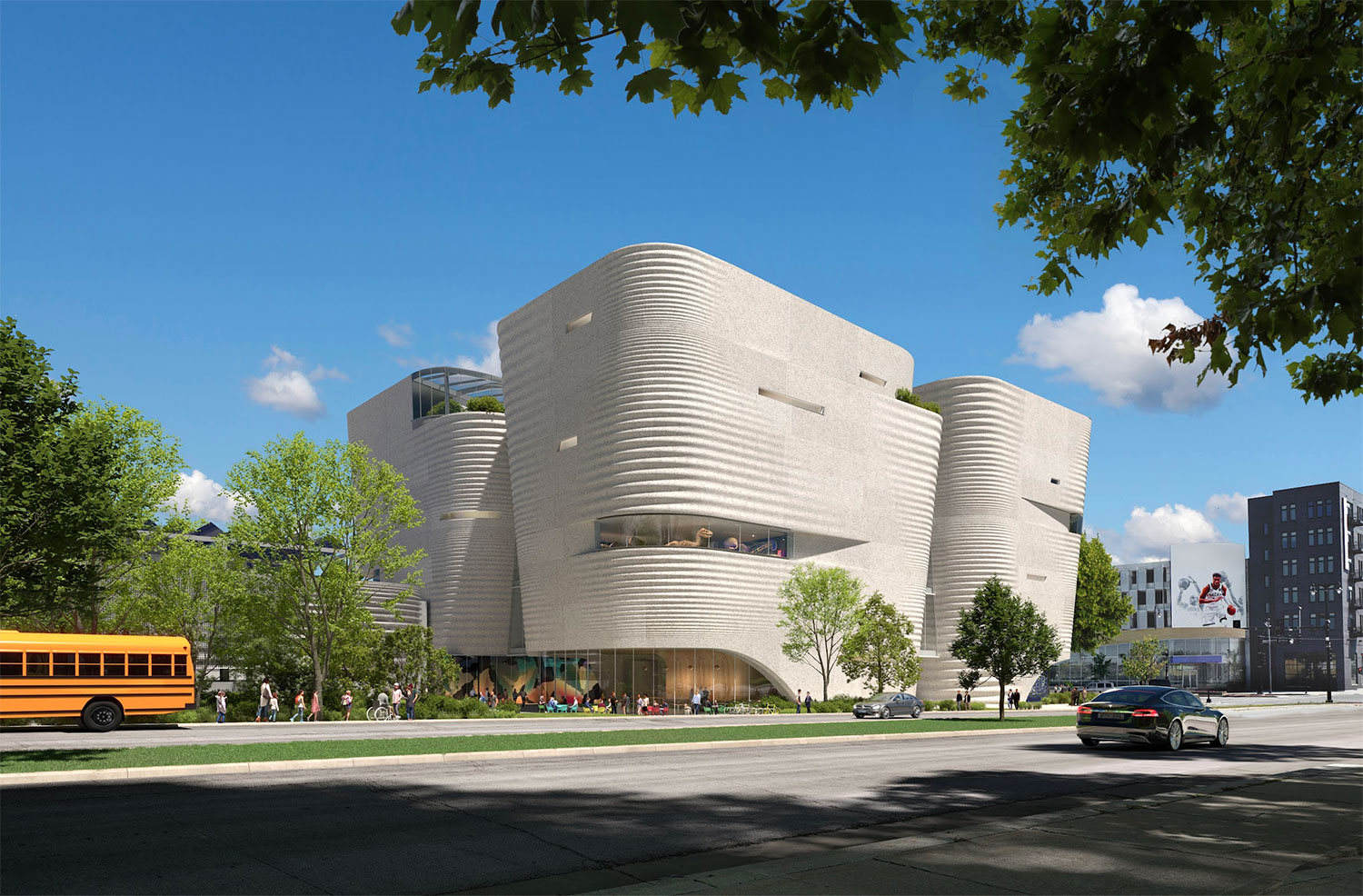 Gallery and exhibitry overview
The Future Museum will feature six galleries across four exhibit floors, inclusive of five permanent galleries and a temporary gallery space to host a rotation of special or traveling exhibitions. In addition to these galleries, the Future Museum will also include two flexible spaces – to be known as Mixing Zones – dedicated to showcasing a rotating selection of collection items with views into research labs and collections storage areas, the Daniel M. Soref Planetarium and the Puelicher Butterfly Vivarium, where visitors can expect to once again find live butterflies and moths.
"Each gallery, and the many exhibits that comprise them, will tell a story about the interconnectedness of nature and culture," said Oronde Wright, Senior Exhibition Designer at Thinc Design and a lead designer on the Future Museum project. "In keeping with the singular, beloved energy of MPM, the Future Museum will also continue to champion immersive, interactive experiences that transport visitors to new places across the world and through time, spark curiosity and make the Museum such a special place to visit again and again."
Similar to the current Museum, visitors will be able to choose how they experience the Future Museum's galleries. Whether heading up to the top floors and working their way down, starting at the ground level or beginning at their favorite gallery or exhibit, guests can choose how they navigate the galleries to create their very own favorite Museum experience.
The gallery details shared in the upcoming announcements are only a sampling of the exhibits, collection items and experiences visitors will encounter in the Future Museum. Additional specific details about the full array of exhibits and collection items that will make up each gallery are still being determined and are subject to change as the design process progresses. Additional information about visitor amenities, including the lobby space, Museum store, café and programming, will also be shared in the future.
More than 200 philanthropists, foundations have already donated
Inspired by the Museum's vision for its future, more than 200 donors have pledged gifts as part of the Wisconsin Wonders fundraising campaign. Launched in July 2022, the fundraising campaign has now raised more than $128 million, including $45 million from Milwaukee County and $40 million from the State, toward the $240 million goal.
"The enthusiasm we have felt already from the community and from donors has been inspiring, and we are immensely grateful," said Jay Williams, former Museum president and campaign co-chair alongside his wife, Madonna. "Our hope and belief is that the momentum started by these bold, early funding partners cascades into further support from partners all around Wisconsin who will now see, more tangibly, how the Future Museum will create a multi-generational impact as a world-class educational institution."
Support for the Future Museum has included 20 major gifts of $1,000,000 or more, including lead gifts from the following:
• Melitta S. & John M. Pick Charitable Trust: $2,700,000
• Richard & Ethel Herzfeld Foundation: $2,500,000
• Julia & David V. Uihlein: $2,500,000
• We Energies Foundation: $2,500,000
• Burke Foundation: $2,000,000
• Northwestern Mutual Foundation: $1,500,000
• Kim & John Schlifske: $1,000,000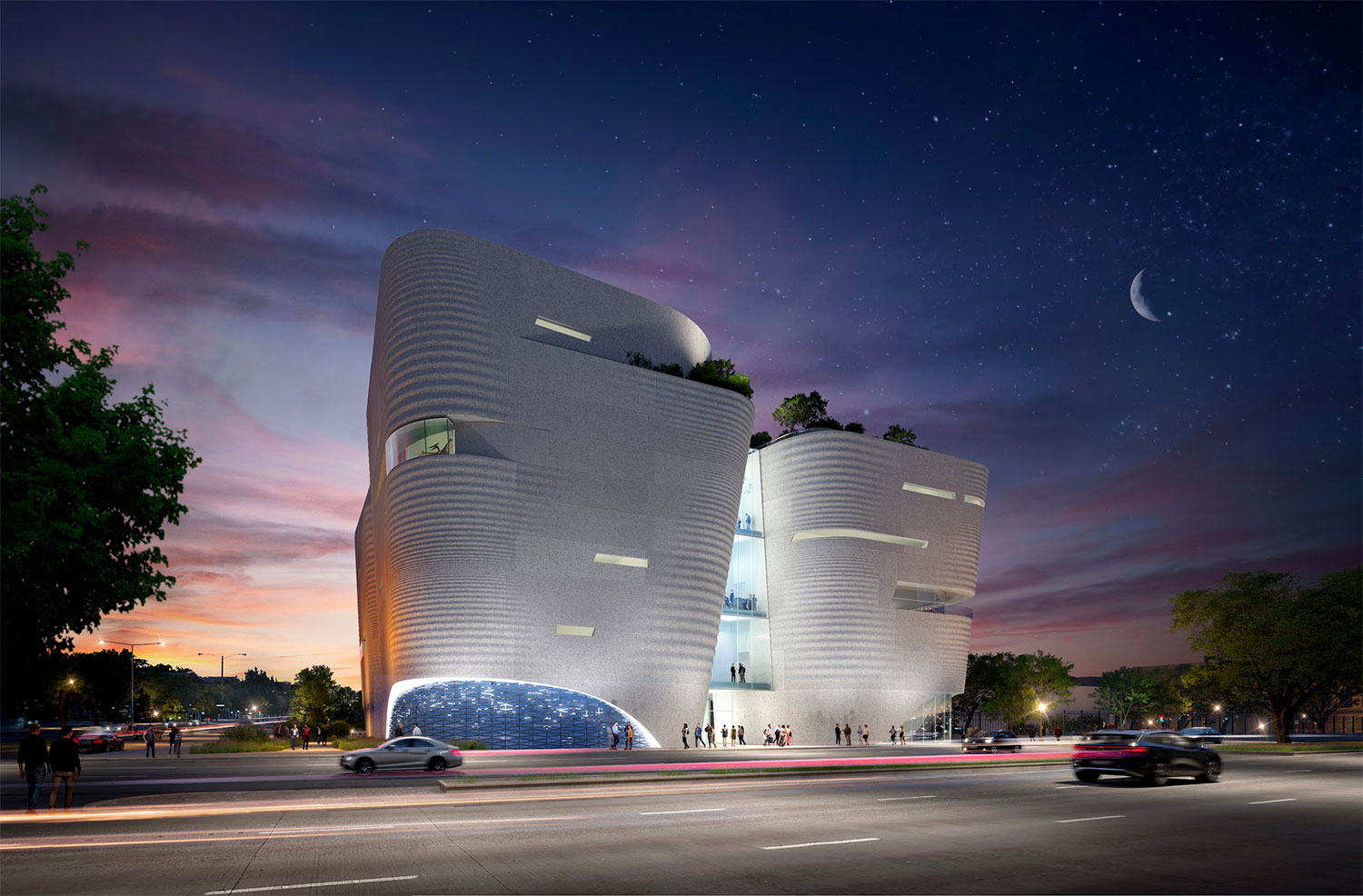 Logistics for future announcements
Milwaukee Public Museum and its exhibit design partners at Thinc Design will be rolling out the galleries from March 7 to May 23. Each announcement will comprise either an in-person or virtual news conference, the distribution of high-resolution sketches of the galleries and video content including remarks from the Thinc Design team and MPM leaders.
Gallery announcement schedule:
March 7: Time Travel
The Time Travel gallery is dedicated to exploring the deep past, including when dinosaurs roamed the Earth, through exhibits focused on three of the planet's geological chapters: the Paleozoic Era, Mesozoic Era and Cenozoic Era.
March 23: Wisconsin Journey
The Wisconsin Journey gallery is an entire exhibit floor focused on the geological wonders and strong and varied cultures of Wisconsin – from the Driftless Area to the Northwoods, the Apostle Islands, the Great Lakes and Wisconsin's vast Prairielands.
April 14: Milwaukee Revealed
Milwaukee Revealed will immerse visitors in city streetscapes they can explore to learn about the history of Milwaukee, the people who came to settle and live here and its interconnected systems, neighborhoods and ecologies (and where future generations of children can shop for a sweet treat).
May 9: Living in a Dynamic World and Mixing Zones
In the Living in a Dynamic World gallery, visitors will take an unconventional journey to five distinct ecosystems across the globe and be immersed in the landscapes and cultures that occupy them. The Mixing Zones, including the Burke Foundation Mixing Zone, are two spaces that will showcase a rotating selection of collection items, offer spaces for public interaction and programming and turn the Museum "inside out" by providing behind-the-scenes views into the collections' storage areas.
May 23: Rainforest, Puelicher Butterfly Vivarium and the Bucyrus Rooftop Terrace
The Rainforest will take visitors to the tropics to learn about the biodiversity that flourishes in tropical rainforests and the life rainforest climates support. The Puelicher Butterfly Vivarium will welcome visitors into a warm, lush greenhouse thriving with real tropical plants and live butterflies flying freely throughout the space. The Bucyrus Rooftop Terrace will be a gathering space to reconnect visitors to the outdoors and natural world.
More information about the Future Museum, including architectural renderings and a project timeline, is available on the MPM website.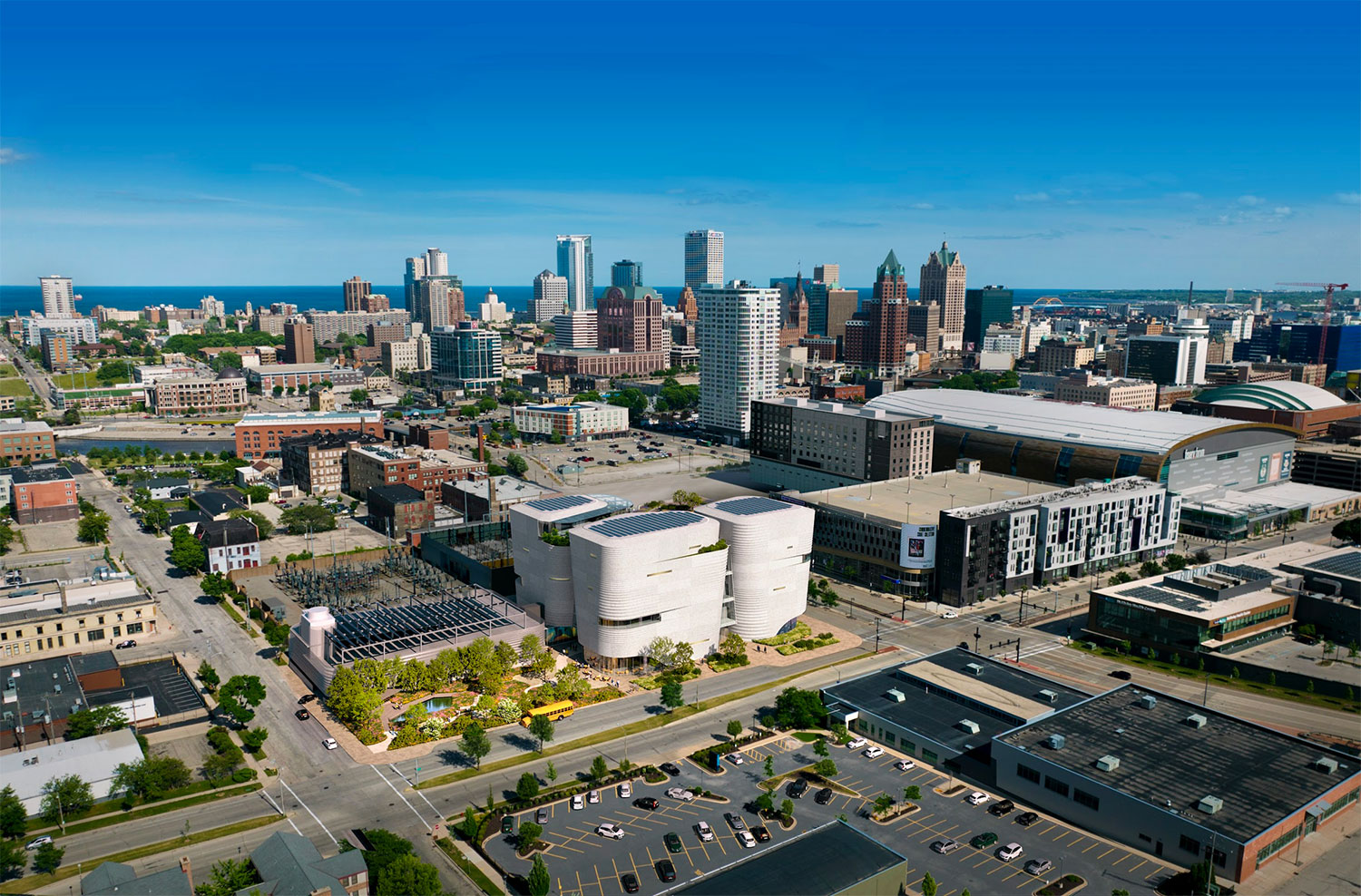 About the Milwaukee Public Museum
The Milwaukee Public Museum is Wisconsin's natural history museum, welcoming over half a million visitors annually. Located in downtown Milwaukee, the Museum was chartered in 1882, opened to the public in 1884, and currently houses more than 4 million objects in the collections. MPM has three floors of exhibits that encompass life-size dioramas, walk-through villages, world cultures, dinosaurs, a rainforest, and a live butterfly garden, as well as the Daniel M. Soref Dome Theater & Planetarium. MPM is operated by Milwaukee Public Museum, Inc., a private, non-profit company, housed in a county-owned facility with collections that are held in trust and supported in part by Milwaukee County for the benefit of the public.
About the Future Museum
The Milwaukee Public Museum, Wisconsin's natural history museum, will be relocating from its current location on Wells Street in downtown Milwaukee to a newly constructed building due to open in late 2026. To be located on a 2.4 acre site at the corner of Sixth and McKinley Streets in the Haymarket neighborhood adjacent to the city's Deer District, the Future Museum will be the largest cultural project in Wisconsin history. Heavily influenced by the ecological histories of Milwaukee and Wisconsin, the design of the new museum will be reminiscent of the geological formations in Mill Bluff State Park, emblematic of the region's diversity of landscapes formed by the movements of water through time.
The building will be approximately 200,000 square feet, including five stories, with an additional, off-site 50,000 square foot collections storage building. Groundbreaking for the building is slated for late 2023, with Mortenson and ALLCON overseeing construction. The Milwaukee Public Museum's current home will remain open until the new space is finished.
Find more press releases HERE.