It's still summer, but it's never too early to start thinking about the Milwaukee Film Festival. The 2019 installment—the festival's 11th—is set for October 17-31 at the Oriental Theatre, Avalon Theater, Times Cinema, the Jann Serr pop-up cinema at Kenilworth Square East, the Rivoli Theatre in Cedarburg, and the Broadway Theatre Center in the Historic Third Ward. (The Rivoli and the Broadway are new additions for 2019.) Hundreds of films will be screened and oodles of events and conversations will be held. Plus, the fest falls over Halloween, and we may or may not have something spooky in the works…
But never mind that now—let's take a peek at MFF2019's wonderful campaign art! Created by Milwaukee Institute of Art and Design graduate Whitney Salgado, it nicely ties into Milwaukee Film's new "Look for More" slogan. It's gorgeous. It's surreal. It's great.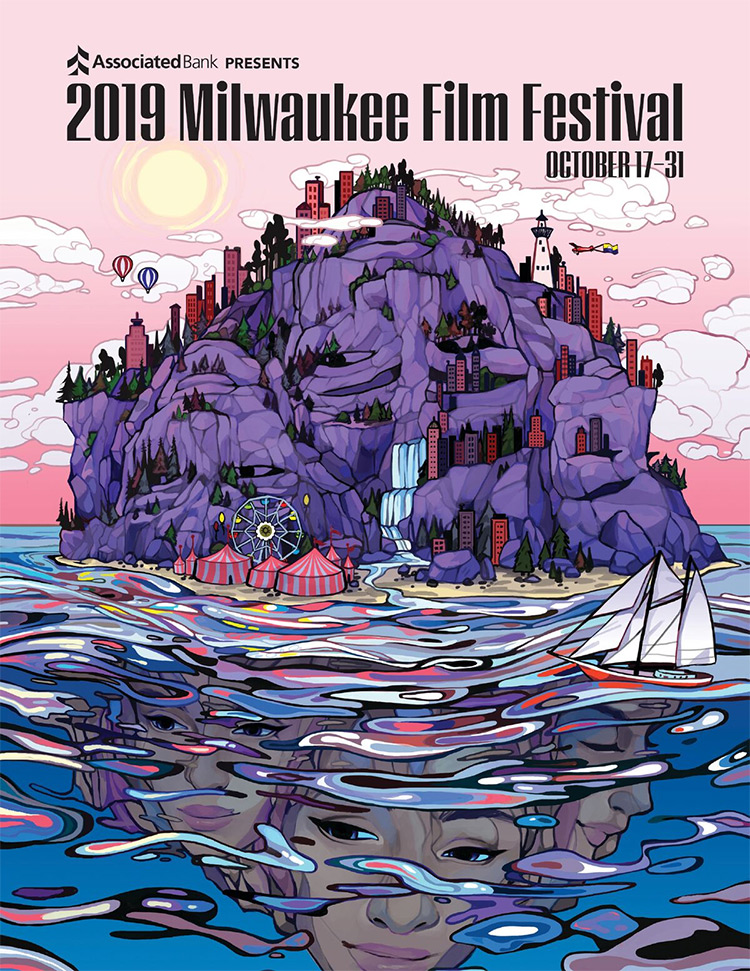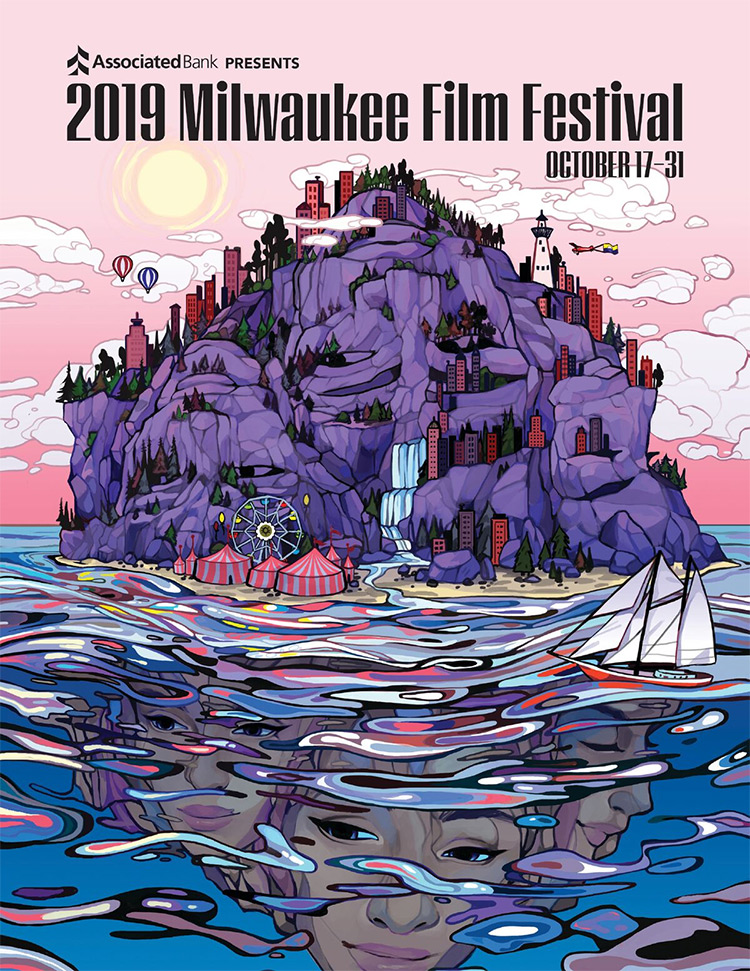 "Whether our audience sees one film or 100, we want them to let the Milwaukee Film Festival be an immersive experience," says Karina Henderson, marketing director at Milwaukee Film, in a press release. "Every movie, every panel, and every party create an opportunity for discovery—about film, about yourself, and about our community. Come to the Festival to be entertained, but don't leave until you've looked for more."
Ticket packages and festival passes are on sale now at mkefilm.org/tickets. And hurry, because prices go up starting Thursday, Aug. 1!