Milwaukee musician Evan Christian is no stranger to The Jazz Estate (2423 N. Murray Ave.). But this fall, the guitarist and singer will be more involved with the long-running East Side club than ever before.
On Friday, Christian and Jazz Estate owner John Dye announced an upcoming partnership that will find Christian in charge of booking and managing The Jazz Estate's musical programming. The collaboration will run from September 1 through the end of November; if all goes well, Dye tells us, Christian could be brought on as an equal owner of The Jazz Estate.
"Evan and I are both very excited about this partnership," Dye says. "What attracted me to working with him was his programming at [Christian's former Walker's Point club] Gibraltar. We would like to tap into that innovative, diverse, and eclectic mindset, giving our customers the music they've been asking for."
"I have always loved The Jazz Estate," Christian says. "Some of my best musical memories have been on that stage. I never told anyone but I always dreamed of one day having a hand in preserving its legacy. It's a tremendous dream come true and I'm excited to get to work and serve people."
A press release notes that "Christian plans to pay homage to the history of The Jazz Estate while channeling that infectious energy of Gibraltar." The latter club was open from 2016 to 2019, and featured diverse programming that covered jazz, hip-hop, blues, R&B, and more.
A press release also highlights The Jazz Estate's cocktail program:
Led by Cameron McKenzie, Bar Manager, the cocktail program will match the creativity and vigor of the stage. A creative powerhouse formerly from Dock 18, McKenzie is a longtime regular-turned-manager and has a reputation for creating a variety of inventive cocktails with flavors for every palate. Today's menu features everything from summer refreshers like the Dr. Fresch to a warm weather favorite, The Black Manhattan. Find a few recipes below, mix up a cocktail, put on your favorite record, and bring a taste of The Estate to your home.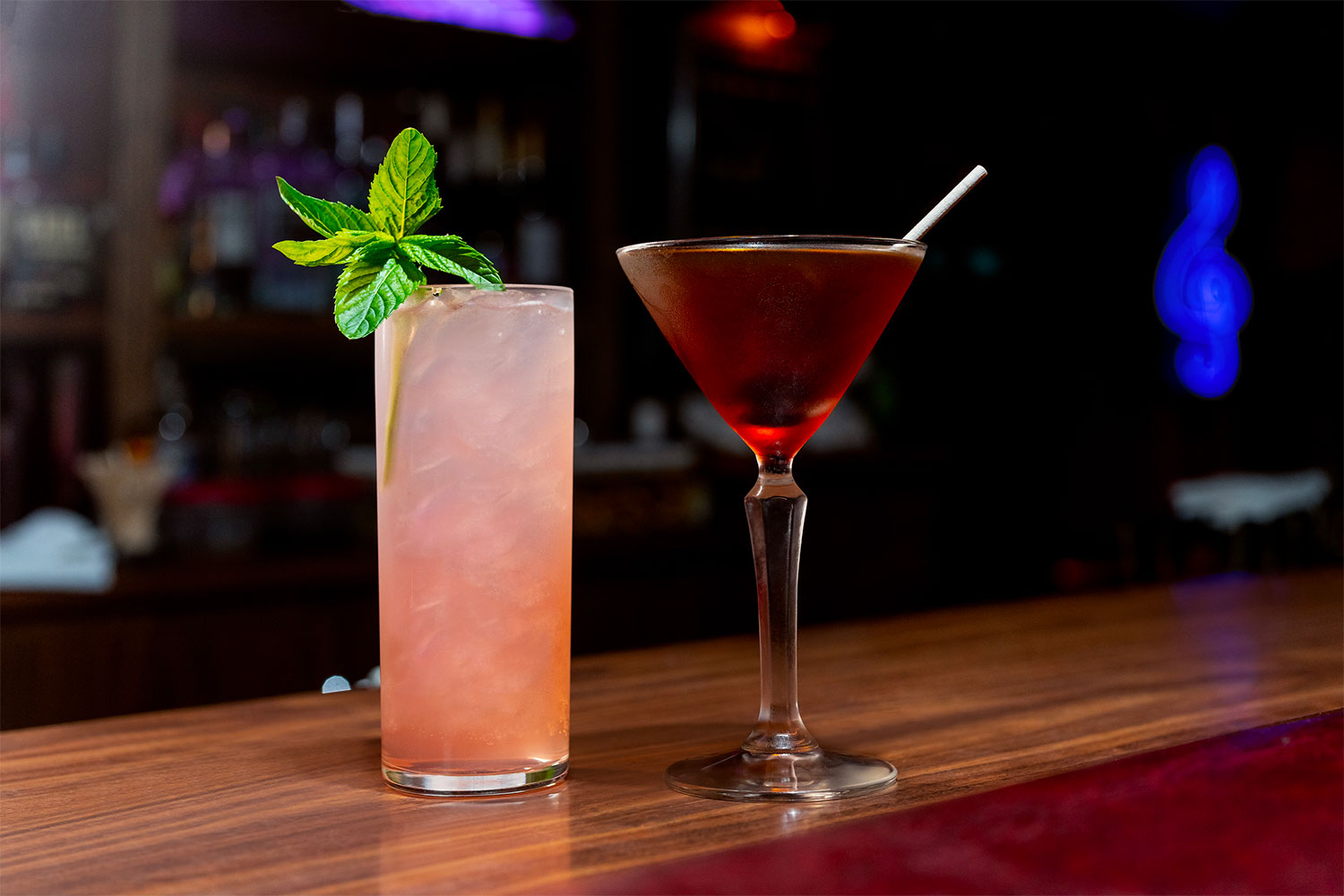 Here are those recipes!
Dr. Fresch

3⁄4 oz. Lime Juice

3⁄4 oz. Scarlet Tea Cordial
• Steeped Rishi Scarlet Tea
• Mixed 1:1 with sugar

1 1⁄2 oz. White Rum

1 Barspoon Pernod

Shake, add 2 oz. seltzer, serve in a zombie glass
Garnish with a sprig of mint and ground nutmeg

Black Manhattan

2 oz. Bourbon

1⁄4 oz. Sweet Vermouth

1⁄2 oz. Averna

1 Barspoon Walnut Liqueur

1 Dash Angostura Bitters

Stir, strain into martini glass
Garnish with a Luxardo maraschino cherry
"It's a thrilling new era for this legendary bar," Dye says.
The Jazz Estate has been an East Side staple since 1977. Dye—also the owner of At Random and Bryant's Cocktail Lounge—bought the club in 2015.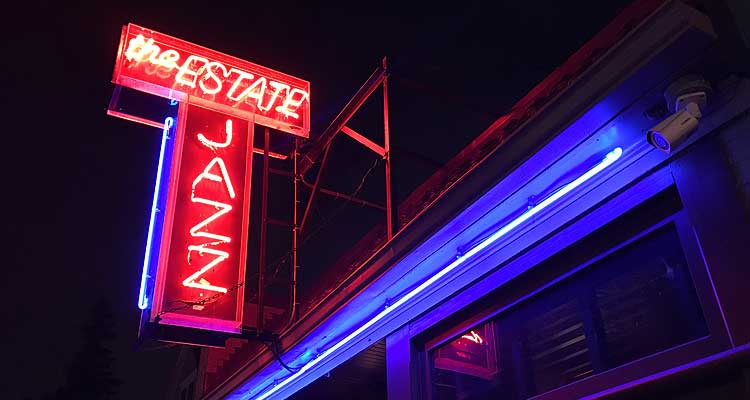 Exclusive articles, podcasts, and more. Support Milwaukee Record on Patreon.
---
RELATED ARTICLES
• The Jazz Estate will reopen October 22