Following a flood of not-thrilled online comments over the news that "entire exhibits" from the current Milwaukee Public Museum—like the Streets of Old Milwaukee—"won't be moving over" to the museum's future location, MPM issued a lengthy clarification thread on Twitter Tuesday afternoon. The whole internet drama started because of an MPM Facebook comment and a Milwaukee Magazine story, but we're sure we're getting blamed for it anyway.
ANYWAY, here's what MPM had to say. The current museum will remain open until 2026. VISIT IT NOW.
---
Over the course of a few days the statement "entire exhibits won't be moving over" fueled a lot of speculation about the Future Museum. While you'll get a first peek at the exhibits in spring here are a few details in this thread to help to provide some clarity about our process:
Let's first address our recent statement that "entire exhibits won't be moving over" to the Future Museum. What does that mean? Most of our exhibits, like the Streets of Old Milwaukee, have elements that are built into the current facility.
Deconstructing those in a way that won't damage them and using those exact same materials to reconstruct them in a differently-shaped building would be nearly impossible, not to mention excessively expensive and time-consuming.
What we can do is construct new built-ins that create the same immersive, engaging experience you know and love at MPM.
We also want to be completely transparent in that many favorite exhibit elements from MPM will be in the new museum, but there will also be places where we'll want to show you something new.
There are millions of objects and specimens behind the scenes that have never been on display before. We think it's time to share some of those with you, and maybe even have some objects on rotation so you are exposed to new collections items throughout your visits.
Community input is important to MPM. We've been soliciting input on this project for years. We read all the comments & emails. As you can imagine we've heard everything from "don't change a thing" to "the museum needs a complete overhaul." We want to land somewhere in the middle.
Which means a mix of familiar favorites, and what we hope will be some new favorites.
Unlike the current museum, which has three floors of exhibits, the future museum will have four floors of many wonderful exhibit galleries that take you around the world and back in time.
And yes, one of those exhibit galleries will be a highly-immersive walkthrough of Milwaukee that explores our marvelous city's history, nature and cultures. It will not be called "Streets of Old Milwaukee" as all exhibits are getting new names.
Stay tuned for more details later this spring, as we need a few more months to make sure every fun detail is just right.
Keep in mind that when the current museum was built in the early 1960s, exhibits were designed and added one-by-one over a period of years. We are designing an entire museum of exhibits at once.
That takes an extraordinary amount of thought, time and coordination from our curators, collections managers, exhibit artists and architects. What we'll show you in spring is a generous peek at which galleries we'll have and what some of them will look like.
Until then, we ask for your patience and want to reassure you that we understand how important the nostalgia of the current museum is to you.
One more thing…building and designing a museum is a long process, and we will share key milestones over the course of the next several years, leading to the opening in late 2026.
Along the way, if you hear something about the Future Museum, please don't assume it's true unless you've seen that same information from official MPM channels.
All important announcements will be made at http://mpm.edu/future and shared via MPM's social media and email newsletters. It's important that you have the facts.
We love this museum, too, and most of us have grown up here just like so many of you! We are honored to make sure it continues to be a community treasure for future generations.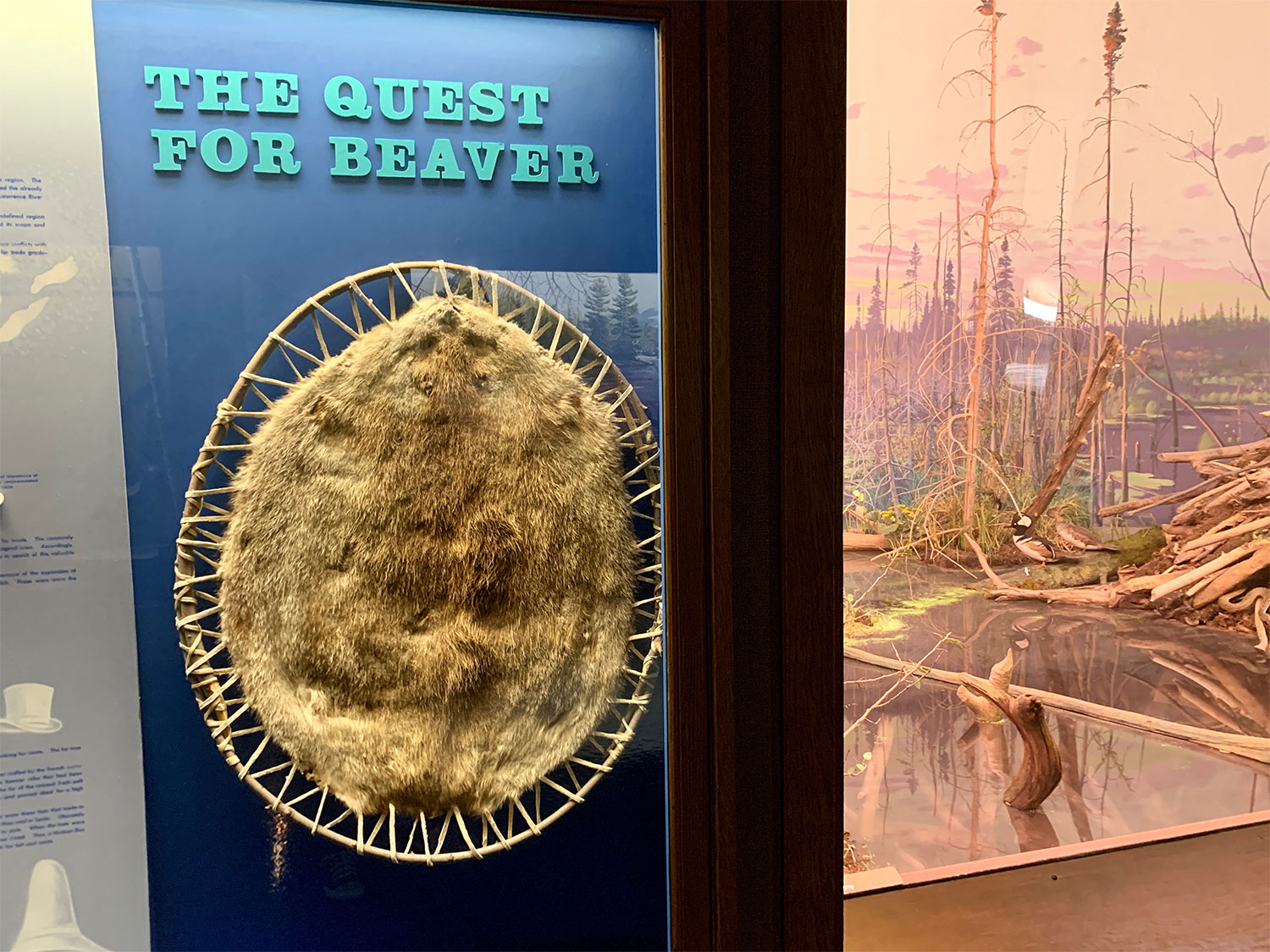 Exclusive articles, podcasts, and more. Support Milwaukee Record on Patreon.
---
RELATED ARTICLES
• Milwaukee Public Museum says "entire exhibits" like Streets of Old Milwaukee "won't be moving" to new location
• Here's everything in Milwaukee Public Museum's exhibit about its future home
• Milwaukee Public Museum wants YOUR input on new museum exhibits, events, more
• Milwaukee Public Museum would like to address some rumors about new Milwaukee Public Museum
• Check out new, wild renderings of new Milwaukee Public Museum
• Demolition work has begun on the future home of the Milwaukee Public Museum
• "The best job ever": An interview with former Milwaukee Public Museum exhibit designer Emilio Bras
• We only have a few years left to enjoy the Milwaukee Public Museum
• Mandatory Milwaukee: Milwaukee Public Museum is an old-school treasure (for now)
• Milwaukee Public Museum, Betty Brinn Children's Museum may share same (new) building
• Here's what the new Milwaukee Public Museum might look like
• It's time to admit that it's (nearly) the end of the Milwaukee Public Museum as we know it
• Milwaukee Public Museum will move to a new downtown location in the next decade