We've said it before and we'll say it again: every Friday is a Friday fish fry day in Wisconsin, but there's only one Friday when Wisconsin, the country, and the entire world celebrate the official Friday Fish Fry Day. And that Friday is tomorrow, February 24!
Yep, Friday Fish Fry Day is back! Created in 2021 by local fish fry expert Caleb Westphal, this homegrown holiday "aims to bring family and friends together to celebrate the Friday night fish fry tradition." So get out there and enjoy some fish! Like you weren't going to already!
And there's more! For the second year in a row, Friday Fish Fry Day is partnering with Feeding America Eastern Wisconsin. Folks are encouraged to donate $10 to the local hunger-relief organization, in the spirit of "buying dinner" for a neighbor in need. After that, folks can vote for their favorite Wisconsin fish fry establishment. They'll then be entered to win a Korbel prize pack, courtesy of Brown-Forman. The campaign is set to run from February 24 through April 7. Ten bucks goes a long way!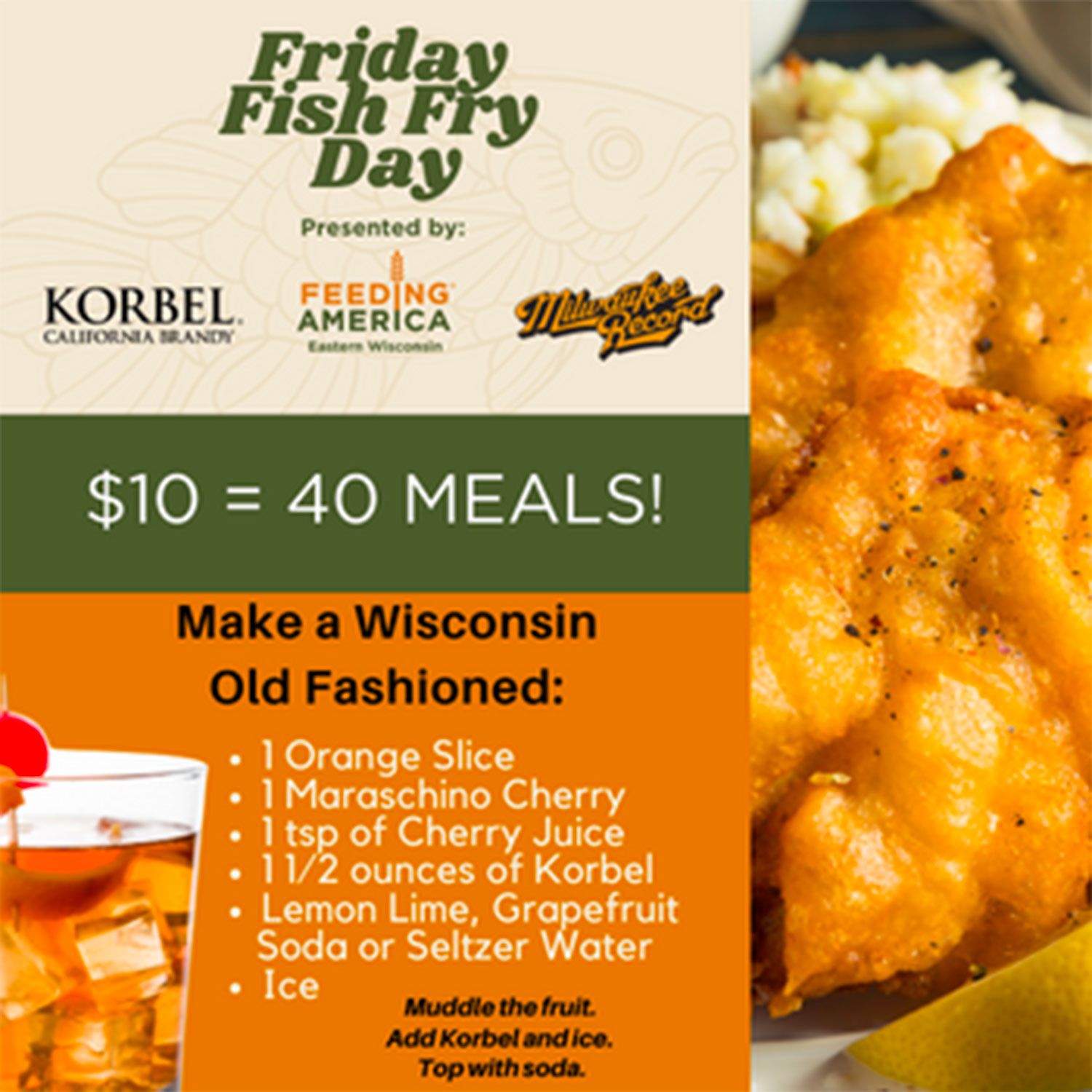 "We are excited to once again partner on this fundraising campaign that celebrates a Wisconsin tradition while provide for Wisconsin families who are struggling to make ends meet," says Patti Habeck, Feeding America Eastern Wisconsin President and CEO, in a statement. "Adding Brown Forman and their Korbel brand as a partner just makes sense. We appreciate their added support."
Milwaukee Record is proud to be a media sponsor for both Friday Fish Fry Day and the Feeding America Eastern Wisconsin campaign. Looking for a place to get some fish tomorrow night? Look no further than Caleb's recently updated list of the "best fish frys in Milwaukee (and beyond)." (And yes, while Caleb's column remains on hiatus, he still hasn't missed a Friday fish fry since 2013.)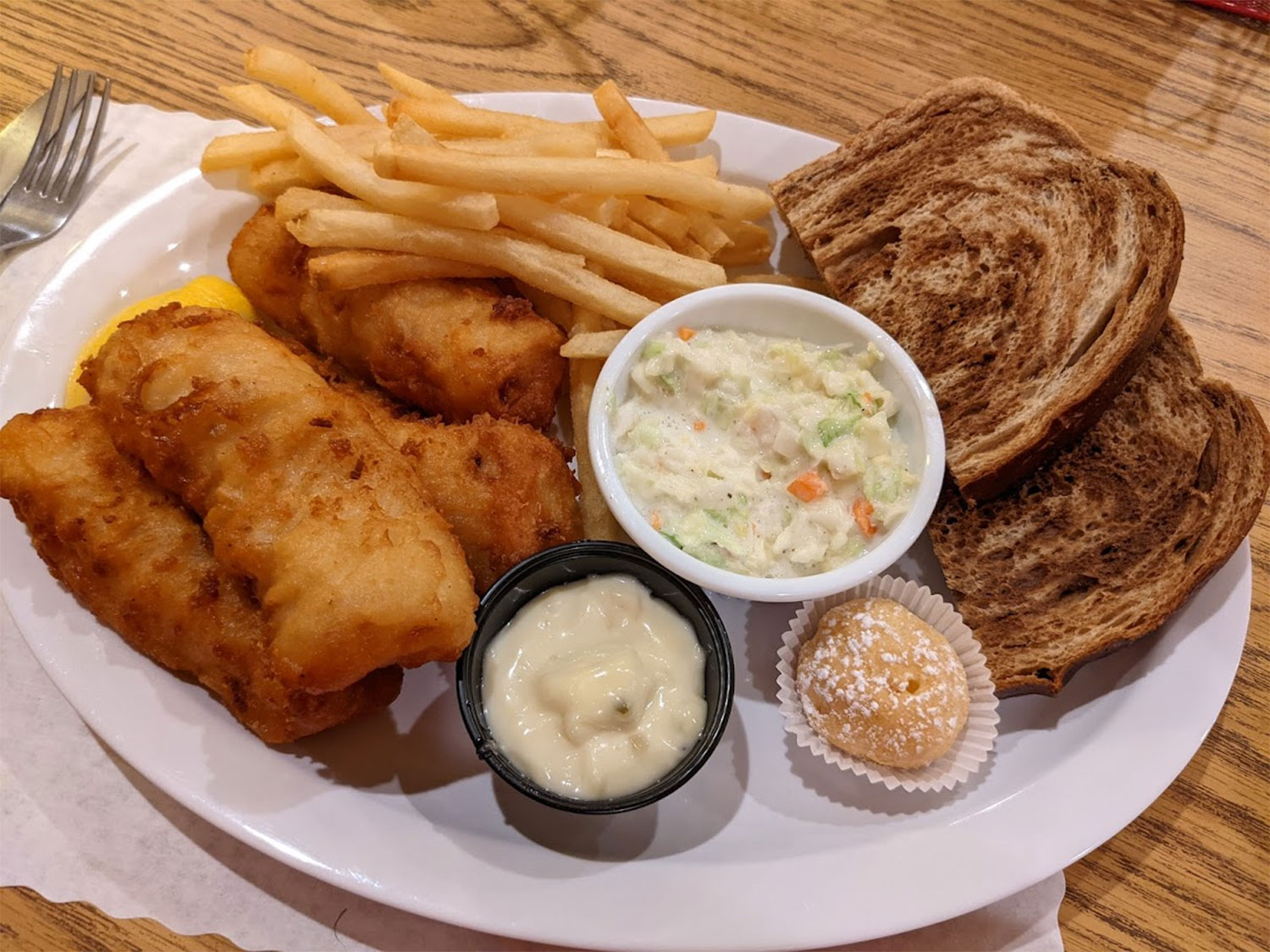 Exclusive articles, podcasts, and more. Support Milwaukee Record on Patreon.
---
RELATED ARTICLES
• The best fish frys in Milwaukee (and beyond)
• The best Milwaukee-area fish frys of 2022
• The best Milwaukee-area fish frys of 2021
• The best Milwaukee-area fish frys of 2020
• The best Milwaukee-area fish frys of 2019
• The best Milwaukee-area fish frys of 2018 (from a guy who ate one every Friday this year)
• The best Milwaukee fish frys of 2017 (according to a guy who ate one every Friday this year)